To say José Rolón knows how to make lemonade out of lemons is an understatement. After losing his husband and unexpectedly becoming a single parent of three, this Puerto Rican wedding planner used the pandemic pause to become a TikTok sensation and parenting influencer also known as @NYCGayDad. Thanks to videos like his super popular "Do you have a Mom?" clip (with 2.4 million views), he now has hundreds of thousands of followers who can't get enough of his funny, moving, and inspiring videos. In his channel, he shares tips, tricks, and the many ways in which he's teaching his kids to transform trauma into resilience and always see the positive side of things, even when it's hard.
"I try to teach them that there are other things that are bigger than ourselves. And there are always ways to make things better, and, in turn, that makes us feel better," he tells POPSUGAR Latina.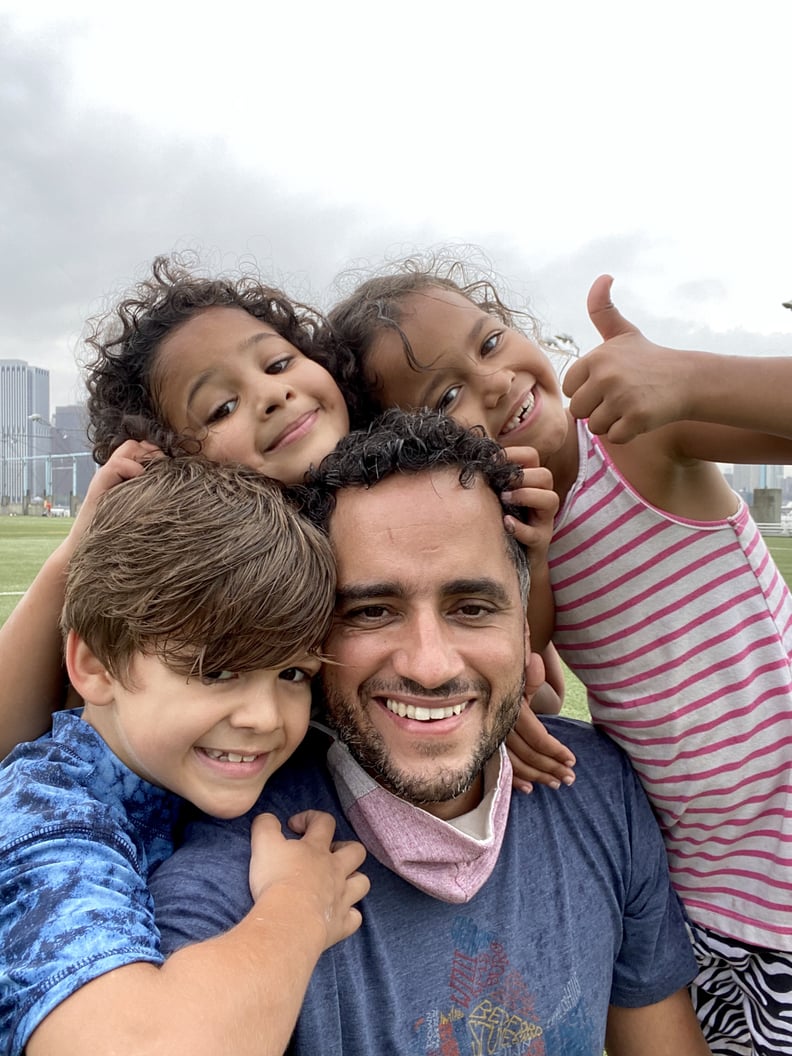 Finding joy and fun in everyday life
"But, how do you do it?" Is probably the number one question he gets every day when he sets foot on the street with his three kids, Avery, 8, London, 6, and Lilah, 6. From a grocery run to a COVID test appointment, this dedicated father sees an opportunity to rule by the example and teach his kids an optimistic mindset and how important perspective is, even in the most random situations. "I'm in this moment. It's OK to feel this way," he tells them when they are upset. "'But why don't we do something to get out of it?'"
Like last year, during the pandemic, when he had to wait outside in line in New York's January cold to get a COVID test, he wasn't wearing the right socks, and he remembers his feet were "almost frosting." The day after, he walked by that same place with his kids and noticed the people waiting outside for their tests were freezing. " I could see they were doing crazy things with their feet, too," he says, while explaining how he saw it as a chance to show his kids how you can make things a little better, even when you're down. "I brought my kids into the Starbucks across the street, and we ended up getting over 20 coffees and hot apple ciders and handed them out in line very safely."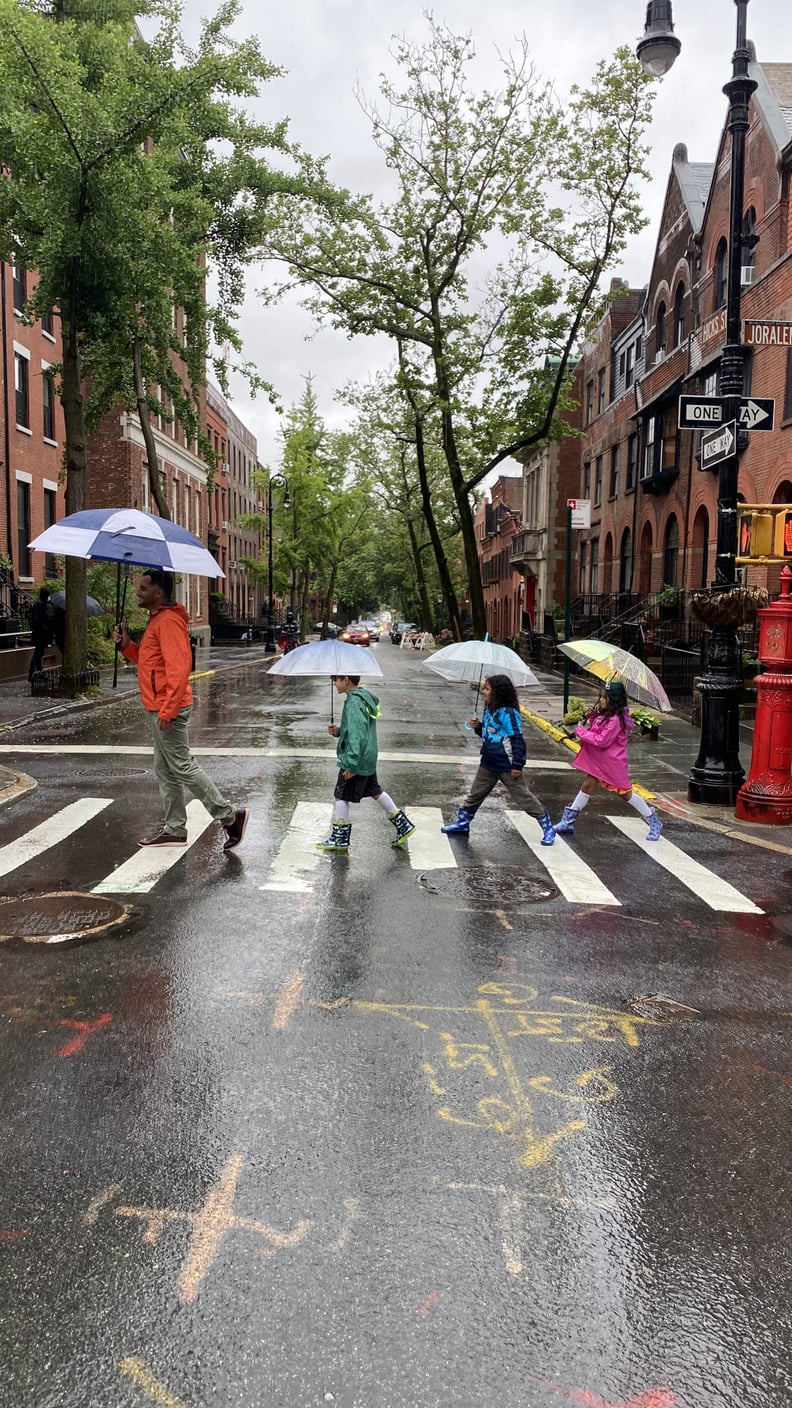 On Fighting Machismo and Gender Roles
Growing up in an abusive household with a father who had drug issues and never said "I love you" taught him to do the exact opposite with his children. " I tell my kids every day that I love them, every day," he says. "I'm super touchy-feely with them. I'm affectionate." Although he grew up craving that affection, he admits as an adult that he's made peace with it and now makes an effort not to play into that men-shouldn't-show-emotions dated role. "Whatever therapy session they'll be in as adults or young adults, the one thing my kids could never say is that I did not love them and I was not affectionate with them."
In a society that teaches us to see fathers (and men) as strong, rigid, and strict providers, it's easy to relate to the influencer's experience. But he's determined to change that with compassion, empathy, and always a bit of humor.
"It's time for children to see their fathers be vulnerable."
"I think it's time for children to see their fathers be vulnerable," he said. "My kids have seen me cry; they know the difference between happy tears and not happy tears. I want them to be able to see that there's always going to be ups and downs, no matter what, and we have to look at the things we are grateful for."
Growing up gay in the projects and in an abusive and very machismo-filled environment, José felt like he couldn't afford to fully express himself when he was growing up. He came out at 18, and it took him a long time to be comfortable in his own skin. That experience has allowed him to be more emotional with his kids and to show them compassion and empathy while also letting them figure out who they want to be.
"Get your son in the kitchen, and get your daughter out on the soccer field, and switch," he recommends. "Let them be who they are meant to be in this world. If we try to put them in a box for what we think they should be, then that's only going to make our lives more stressful and certainly disappointed."