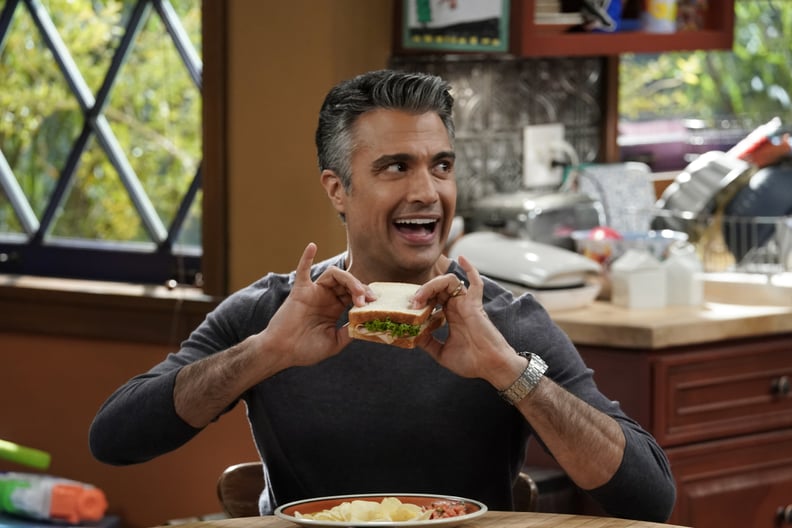 CBS Entertainment
CBS Entertainment
If you grew up watching telenovelas, or peeking at the telenovelas your abuela watched, you're definitely familiar with Jaime Camil. He's had a highly successful career for almost 30 years, and he's using his Mexican star power to open new roads for him in the United States.
From Mi Destino Eres Tú to La Fea Más Bella, Camil is the leading man we've all dreamed of at one point in our lives. And let's not forget Rogelio de la Vega, Jane's self-involved, famous father on Jane the Virgin. He's one of those iconic characters that we'll always remember with a smile on our face for giving the world a better taste of the incredible talent of Camil. It has surely opened up a brand-new path for him, as he is now the first Latino to lead a comedy series on CBS since Desi Arnaz on I Love Lucy from 1951-57.
His new series, Broke, which premiered April 2 on CBS, follows uberwealthy Javier (Camil) and his wife, Elizabeth (Natasha Leggero), who are forced to move in with her estranged sister, Jackie (Pauley Perrette), in her dilapidated home after he is cut off from his family's trust. The show, created by Alex Herschlag and executive produced by Camil, is full of heart and shows the importance of family coming together in difficult times.
If the premise seems somewhat familiar, it's because it was inspired by the 2012 Colombian telenovela Pobres Rico, which itself was the inspiration for Qué Pobres Tan Ricos, the Rosy Ocampo telenovela that aired from 2013-14 and also starred by Camil. In an interview with IndieWire, Camil said he was collaborating with Jane the Virgin showrunner Jennie Snyder Urman on a proposed spin-off series for Rogelio de la Vega when Qué Pobres Tan Ricos popped up in the conversation.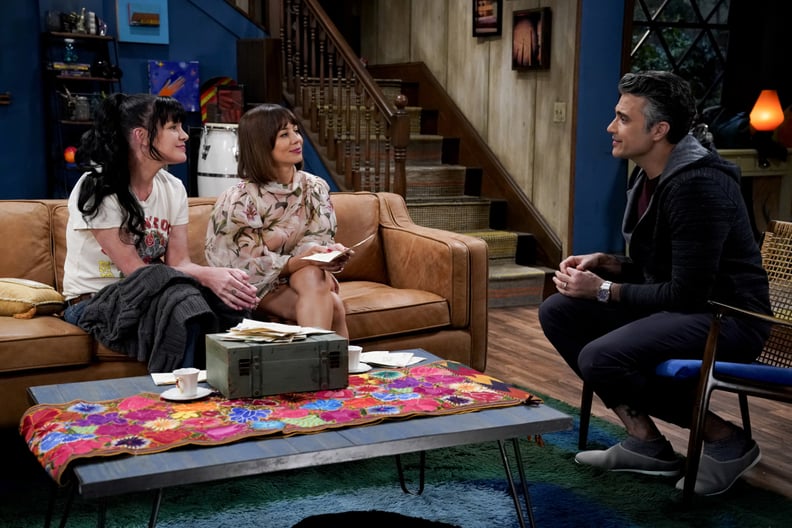 Urman was drawn to the plot and suggested Camil pitch an Americanized reboot as a 30-minute sitcom, which he based off of the Colombian version. Broke premiered as the season's most-viewed comedy debut, drawing 7.1 million viewers and proving once again that there is a demand for diversity and inclusivity in the TV shows we consume.
The sitcom, which airs Thursdays at 9:30 p.m, is a step toward showing how today's world really looks and sounds. Broke includes lines in both English and Spanish that feel natural and not forced at all, with hilarious jokes in the two languages and highly relatable situations for people from all backgrounds.
While Javier might seem somewhat similar to Rogelio de la Vega — and could potentially typecast Camil — he said it would be "dumb" for him to walk away from something that gives so much joy and pleasure to the audience, and I agree with him. If you haven't yet, catch Broke's first episode here.