5 Latina-Owned Brands to Fall in Love With Right Now
As POPSUGAR editors, we independently select and write about stuff we love and think you'll like too. If you buy a product we have recommended, we may receive affiliate commission, which in turn supports our work.
If you don't live under a rock with no WiFi, you'll know that between Sept. 15 and Oct. 15, we celebrate Hispanic Heritage Month in the US. This celebration that started in 1988 is all about highlighting and honoring Latinx in this country, and although at POPSUGAR Latina, we do that 365 days of the year, we don't want to miss the opportunity to shout out these Latina-owned brands that you're going to love. From the most original upcycled fashion to empowering and quirky jewelry, keep scrolling to find the new musts for the season that you're going to wear with pride.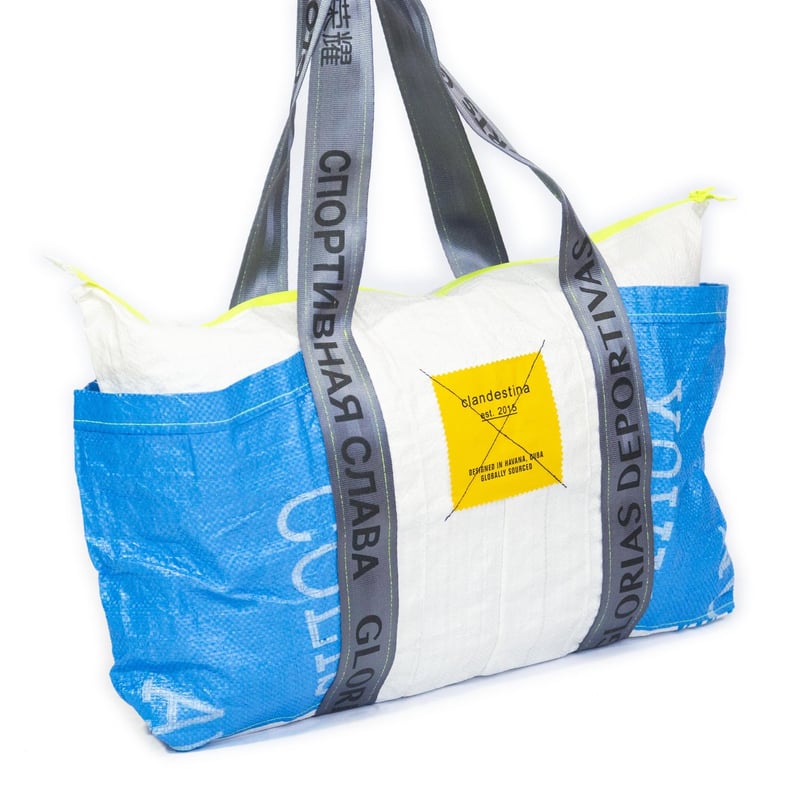 Clandestina
I love this Cuban brand based in Havana for its fun and sustainable philosophy and the upcycling techniques it uses when it comes to materials. The bags, T-shirts, and jackets it makes and sells in its Havana workshop/store and at The Canvas (a sustainable fashion store in Brooklyn) are made from reused or repurposed materials. Take these nylon bags, which were used to transport rice or sugar and the designers found in Cuban markets.
Our pick: Glorias Deportivas Nylon Bag ($78)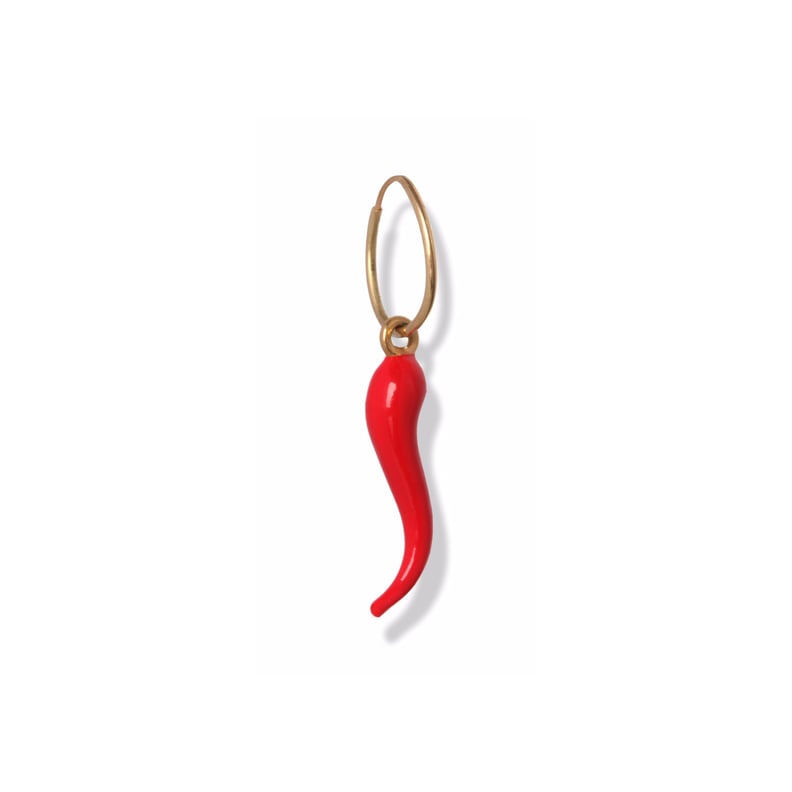 Pili Restrepo
Colombian jewelry designer Pili Restrepo makes the cutest talismans with the perfect combination of sexy and quirky. Inspired by her father's collection of charms and with sustainability in mind, her pieces are crafted in enamel and mercury-free gold, sometimes recycled gold, and they are great to combine and spice up all of your fall outfits.
Our pick: Pilichili Earring and Infinity Hoop in Enameled 10 Karat Recycled Yellow Gold ($250)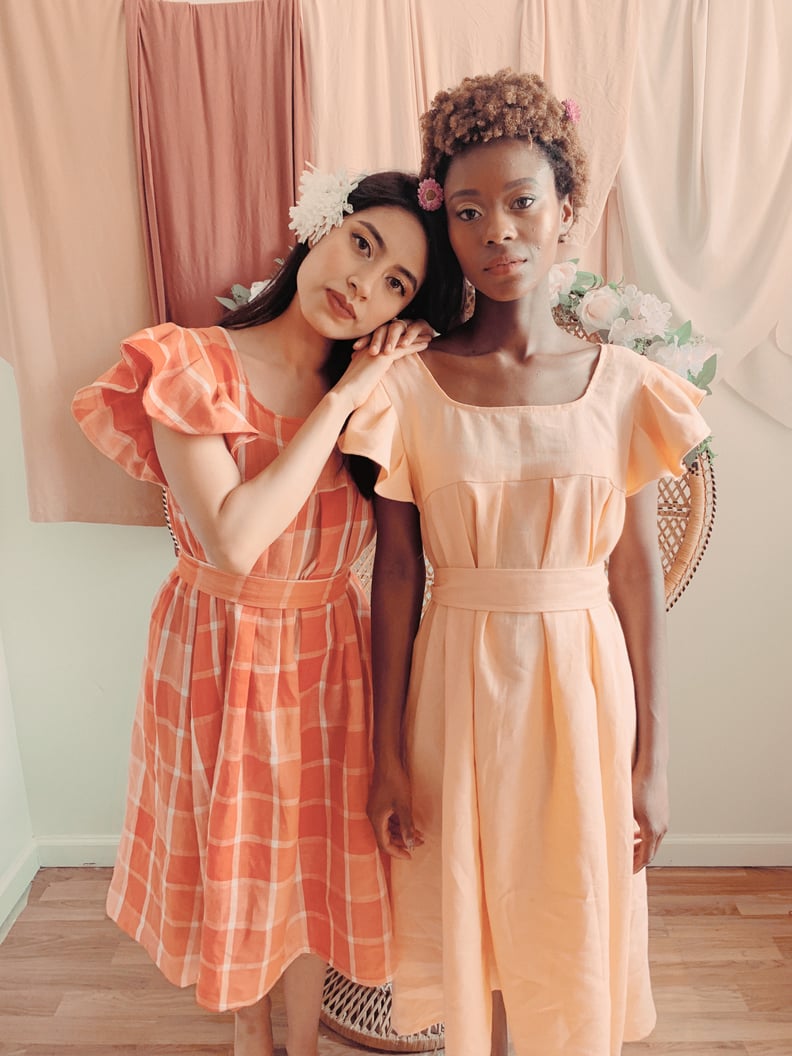 Dynasty George
FIT alumni Dynasty Casanova's fashion line is inspired by growing up with three generations of Latinas: her Puerto Rican mother, grandmother, aunt, and sister, whom she lived with in Brooklyn. Her pieces are handmade to order in her hometown from natural, recycled, and vintage textiles in the most colorful and retro-inspired patterns, and you can even pick the fabric you want!
Our pick: Poppy Dress in Sunset Plaid ($225)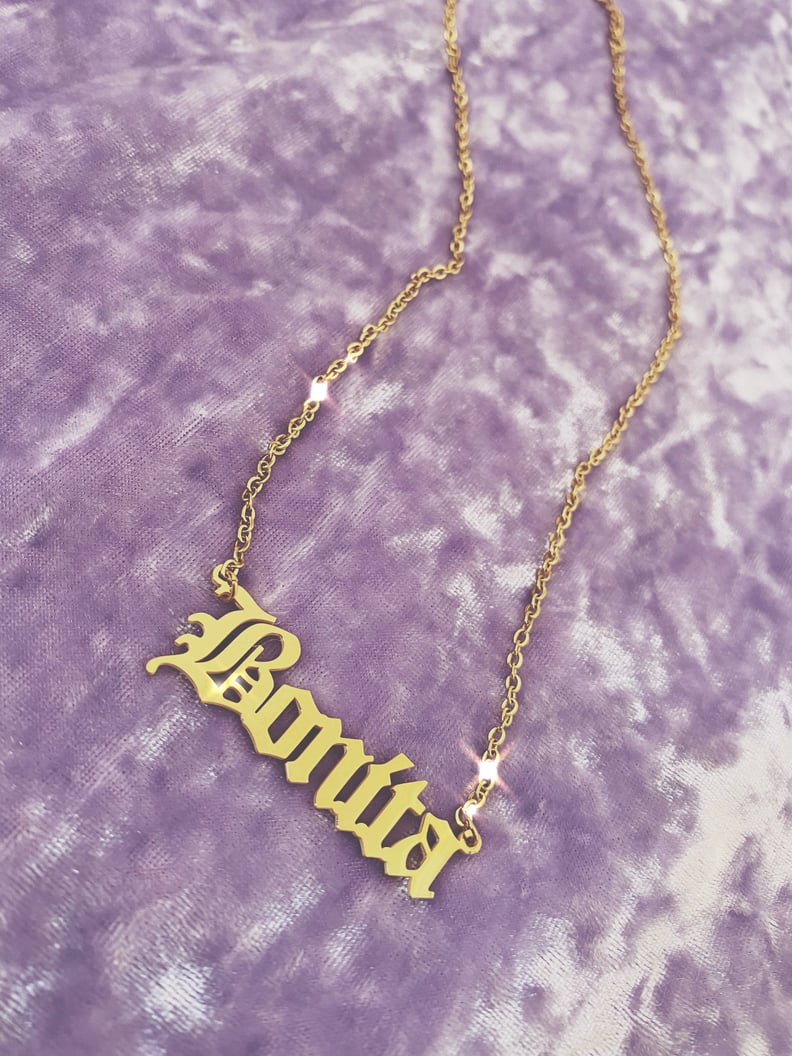 Viva La Bonita
Viva La Bonita is a fashion and accessories brand based in LA, known for its nameplate necklaces and accessories with strong and empowering messages. As Rachel Gomez, the founder of the brand, describes it, hers is more a clique than a lifestyle brand. "I have learned that the Bonitas are human beings that are proud, loud, determined, and good people. We come from different backgrounds, different cultures, different perspectives, different experiences. But we come together in the name of BONITA. We're confident girls, hype girls, sad girls, trying to figure it out girls, don't really feel any type of way girls," she explains on her blog.
Our pick: Gold Plated Bonita Nameplate Necklace ($40)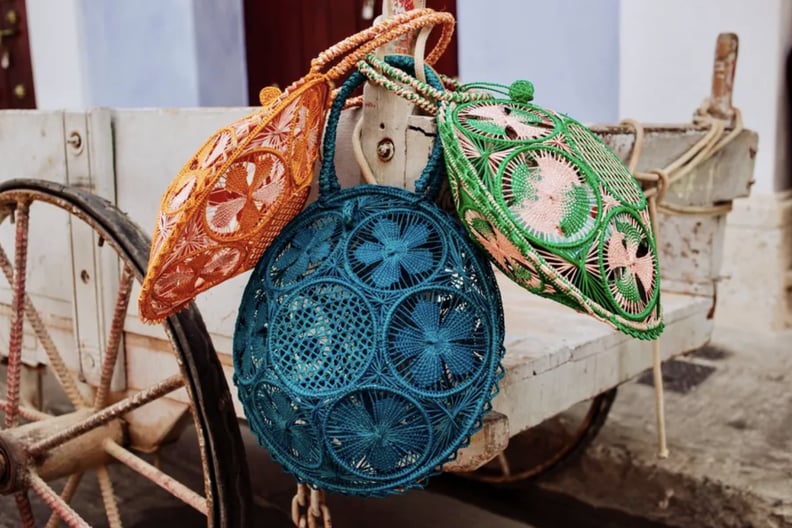 Alessandra Palms
Alessandra Palms is an artisan-focused brand founded by designer Gina Bayona, who finds never-ending inspiration in the colors, traditions, and flavors of Colombia. That is also where she makes her bags following traditional artisanal techniques and, even better, empowering the women who make them by creating jobs and opportunities within their local communities.
Our pick: Vivian Handbag ($120)