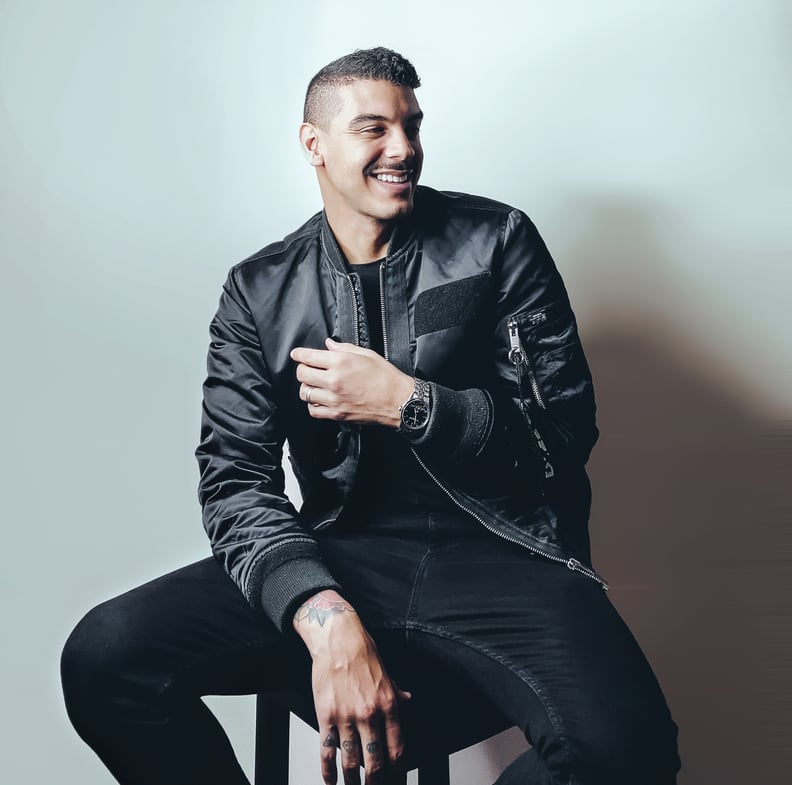 Image Source: Warner Music
Manuel Medrano continues to break barriers in Spanish pop with his single "Cielo," a mix of disco, pop, and funk produced by the legendary Nile Rodgers, known for creating classics like David Bowie's "Let's Dance," Madonna's "Like a Virgin," and, more recently, Daft Punk's "Get Lucky." "Cielo" is a song full of energy, with direct lyrics about love that are complemented by Nile's magic touch.
"I wrote this song at the beginning of the year," Manuel told POPSUGAR. "I was in a studio, chillin' with friends." Manuel revealed that ever since he was in school, he loved funk, disco, and R&B, and he always wanted to do a song that included elements of those genres.
After the song was ready, Manuel and his team began brainstorming about who could produce it. "We thought it would be incredible if Nile Rodgers could do it, but that was just a thought we threw out there." However, no dream is too big when you're willing to put in the work, and after contacting him, Nile said yes.
"I sent him the lyrics in English, and I think he liked it!" Manuel said. "It's such a beautiful song. It's a love song with a lot of style. It's a nice way of breaking the ice, and the rhythm is super catchy." However, Manuel acknowledged that the song is what it is because of where Nile took it in terms of production.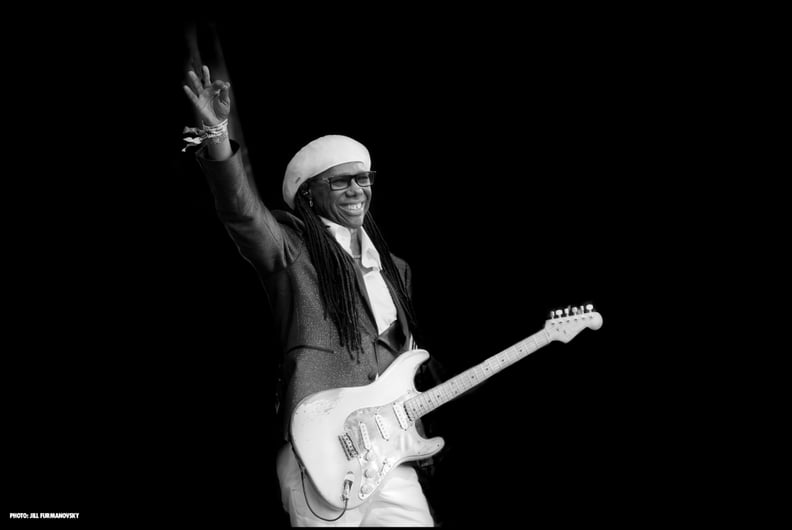 Image Source: Jill Furmanovsky Archive JFA
While they didn't get together physically to work due to social distancing, Manuel said they were a "great match" and they really connected as if they had been side by side in the studio. After hearing the final version, it was clear this had to be the next single off Manuel's upcoming album. The next challenge was the music video.
"I had the whole story planned for a while," Manuel said about the video. "El cielo (heaven) is a mysterious place for a lot of us, so I wanted to paint the picture of how a lot of us think heaven is in a fun way that kind of continued the story of my previous music video 'Buena.'"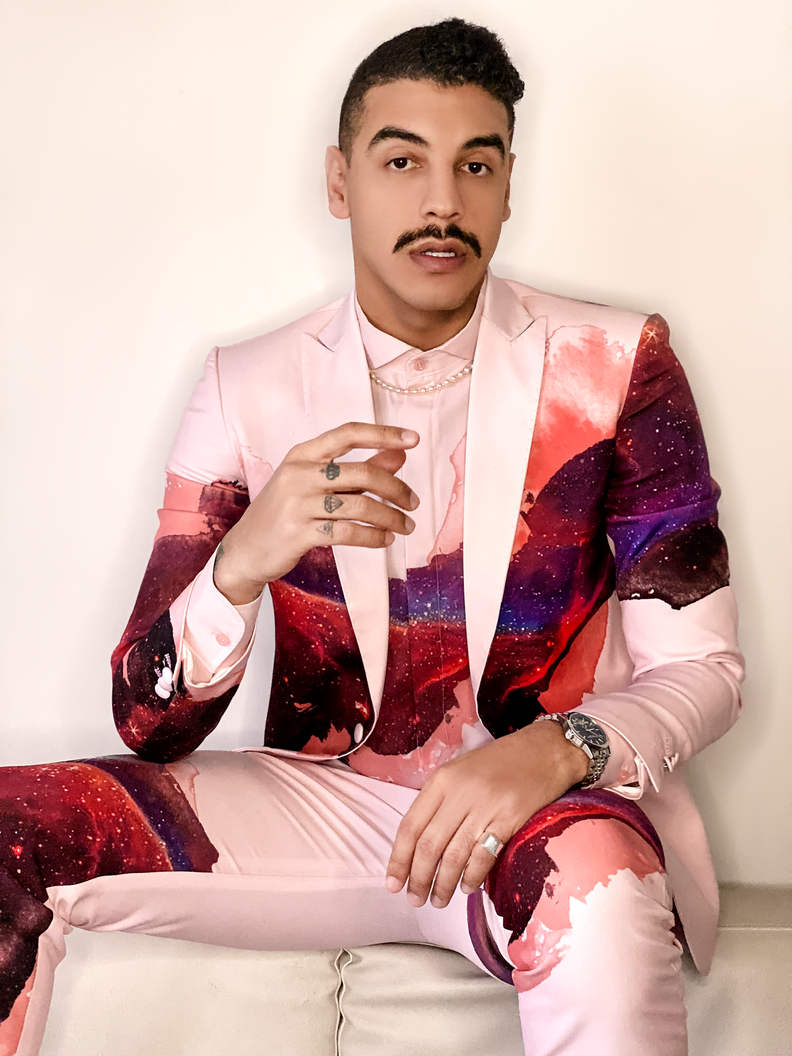 Image Source: Warner Music
With a global pandemic and the world at a stop, it wasn't certain when this music video idea would come to life, so Manuel and his team had to get creative. They reached out to blender animators Dedouze and Roberto Gomes from Temple Caché to bring Manuel's idea into an animated world.
"I never imagined doing an animated music video," Manuel said, adding that the experience was a lot of fun — now he has his own animated character.
With "Cielo," the two-time Latin Grammy winner continues succeeding in pushing the boundaries of Latin pop in a market where it seems like reggaetón and all its subgenres are taking over. "I feel lucky, I feel very lucky to be able to make a difference in music, in Latin music, in Colombian music, and that people can recognize it, support it, and adopt it," Manuel said.
In the end, Manuel wants people to identify with his songs, to make them theirs, to feel moved by them. "All of my songs talk about love, that's the seed I'm planting in this world, so it becomes a better place in the future."