Mauricio Ochmann Stars in New Pantaya Series R
Mauricio Ochmann Is Set For the Ride of His Lifetime in Pantaya's New Series R
What would you do if you were told you only have one month left to live? For Francisco "Franco" Barrón, a man with a mediocre life, this meant transforming his reality, although it ends up getting him into a whirlwind of tangled situations, excess, and mucha locura.
In Pantaya's new action series R, Franco, played by Mauricio Ochmann, goes to his office where he's morally trampled by his boss 20 years his junior. At home, the situation isn't much different. His wife humiliates him constantly, and it's like his kids don't even realize he exists.
One day, he receives a diagnosis that changes him forever at a routine medical check-up. When he decides to let go and enjoy what's left of his life, he unwillingly ends up as the enemy number one of a powerful mob, only to find out the next day the hospital had confused his diagnosis and he was in perfect health.
Now with a cartel and the police fighting over his head, Franco has to figure out how to get out of this situation or if he'll be a fugitive for the rest of his life. "Ironically, Franco goes from being a character who wanted to die, to someone who's learning to survive," Mauricio Ochmann told POPSUGAR.
Mauricio worked hard to make sure Franco's internal turmoil could be translated into his actions and even his physicality. "I had to prepare this character from the inside out," he said. "I worked on his psychology, his past, his relationships, his body language because besides changing emotionally, he also changes physically throughout."
He added that he worked closely with the directors and his costars before production began, and that helped establish a better relationship between all the characters. However, his biggest challenge was to be able to have the emotional continuity and meeting those relationships where they were supposed to be during shooting, since it wasn't done in chronological order.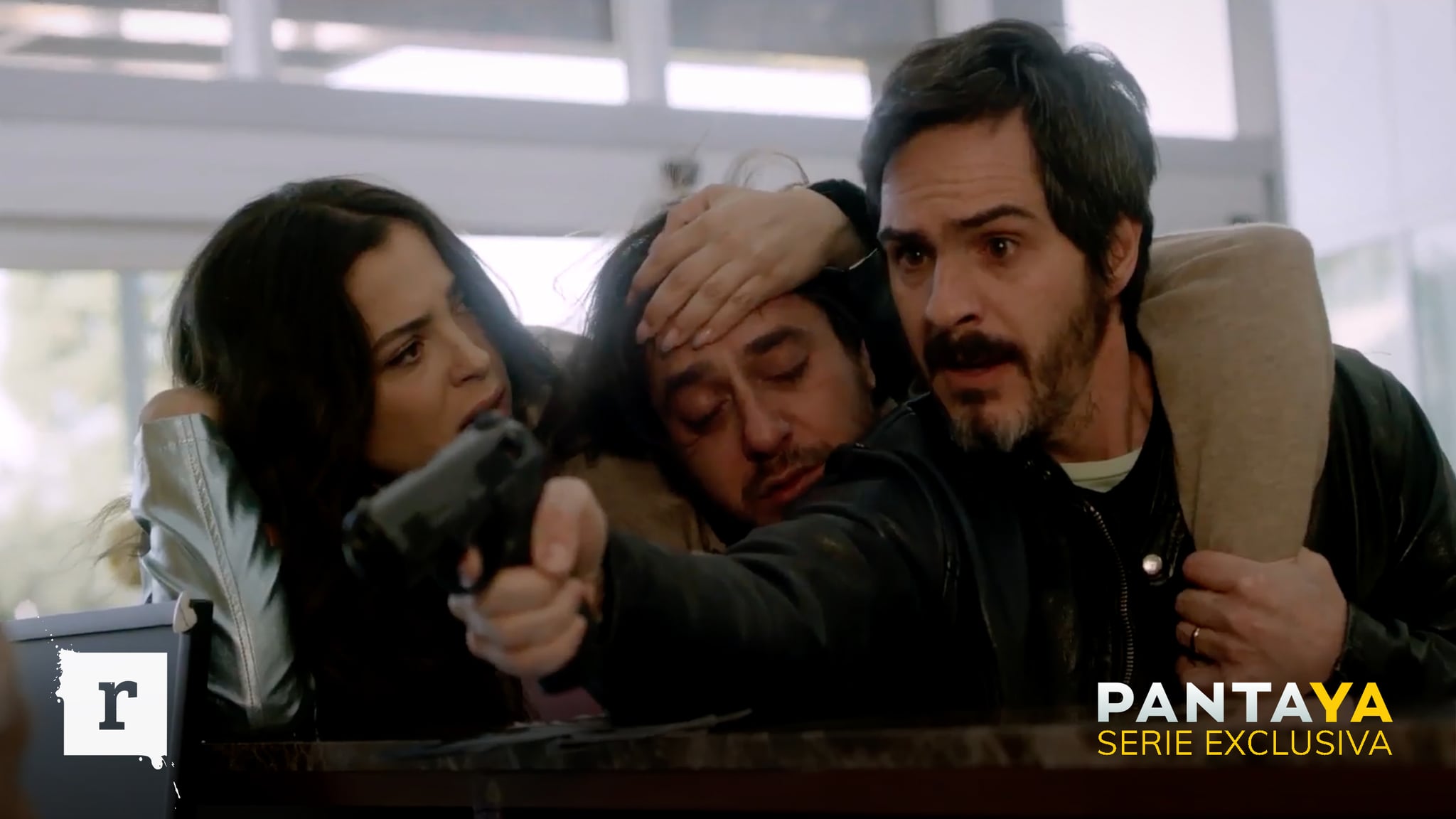 While in real life Franco and Mauricio are completely different, Mauricio admits he does share a quality with his character. "That feeling of survival, that I think we share."
You can watch R's first two episodes (of 10) on the streaming network Pantaya. Each Thursday they will be releasing two new episodes. "I want people to be entertained and have fun, to watch something different," Mauricio said. "I have to give it to Pantaya for being one of the producers of such a risky series."
Along Mauricio Ochmann, we'll also see Paulina Dávila, Plutarco Haza, Gala Montes, Andrés Almeida, Jesús Zavala, Valeria Vera, Yuriria del Valle, and many incredible Latinx actors who will keep us on the edge of our seat thanks to all the action and the drama.
Image Source: Courtesy of Pantaya