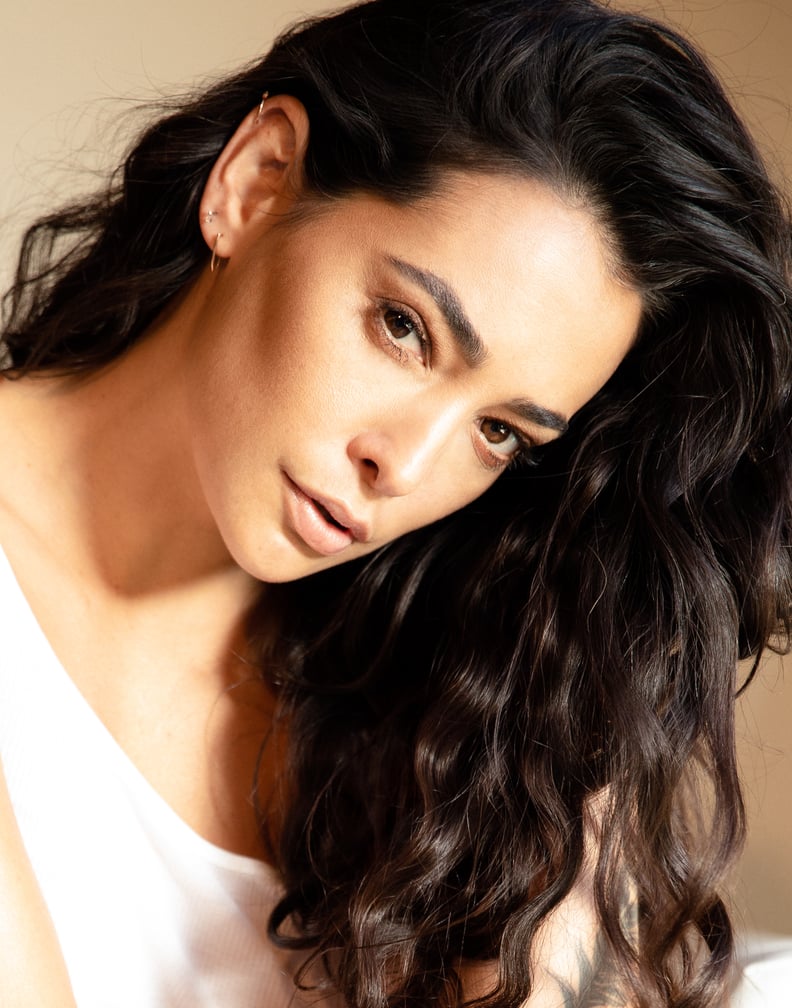 Tiziano Lugli
Tiziano Lugli
Natalie Martinez is a model and actress known for films like Death Race, End of Watch, and most recently, Netflix's new science fiction miniseries The I-Land. This story was told to Maria G. Valdez by Natalie and edited for length and clarity.
I was born and raised in Miami from Cuban parents. Growing up, I was a tomboy always outside playing. I loved sports and was very active, always joking around, always being silly. My mother had five sisters, so she's one of six. And I grew up with all my tías. It was a fun household, a really big family. I'm one of 10 grandchildren — the typical big family, but if I go anywhere with them, it's always a party.
I worked three jobs when I was in high school. I volunteered at the maternity ward of Mercy Hospital because my dream job was to deliver babies, and then I'd go work at my mom's hair salon after hours, whenever I wasn't working at Walgreens. I had a pretty strict work ethic, and I was very independent at a very young age.
All About the Hair
Ever since I was a little girl, I was washing hair, sweeping the floors, answering the phone at the salon. In high school I did blow dries, waxing, eyebrows, and the most money I made was from braiding hair. I know how to do cornrows and braids. I would actually do designs and braid hair and when we had proms and Christmas formals — I would charge for blow dries and updos. I had the key to the shop. It was a family-owned business called Papas and Daughters. My grandfather was the barber, my mother was the hairstylist and barber, and four out of the five aunts were nail technicians, so we had a full running shop.
It was fun there. But the family grew, people started having kids, my mom got older, and it was kind of time to let go, so it's not around anymore. Everyone now does their own thing, and my mom actually travels between here and Miami and does a lot of my hair for red carpets, so that comes in very clutch.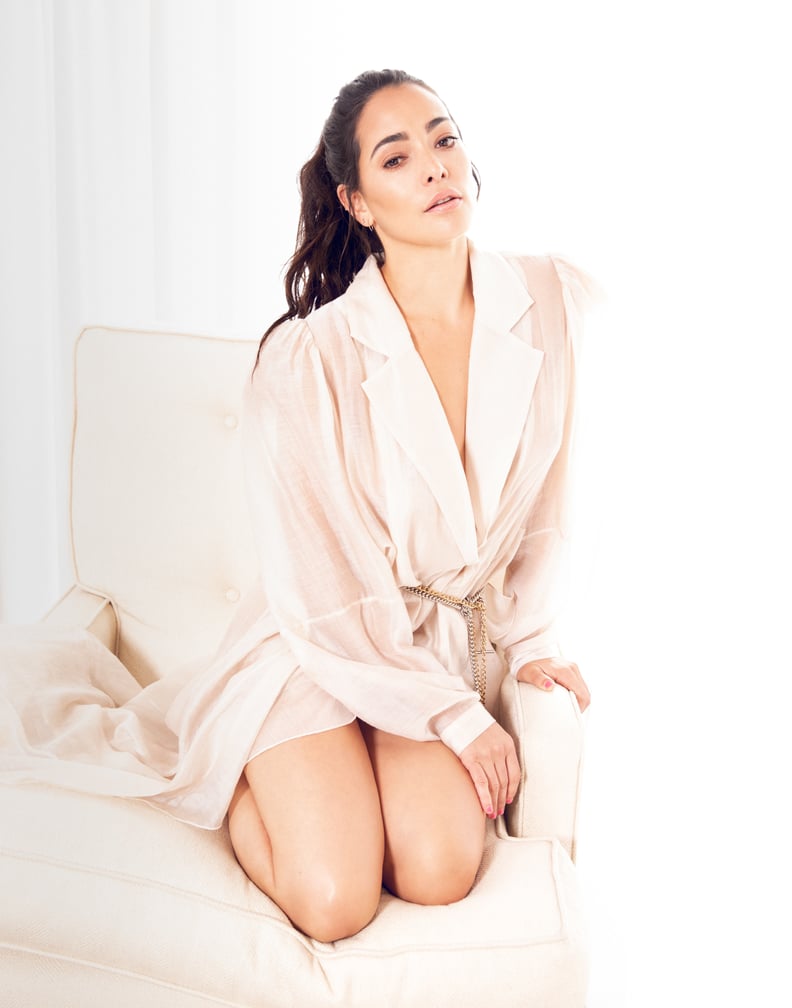 A Connection to J Lo
While I was working at the hair salon, my mom heard on the radio that Jennifer Lopez was having a model search for the new face of her clothing line called Sweetface. I had no aspirations whatsoever to be a model or an actress, singer, nothing. I wanted to deliver kids and I had school in mind, but my mom asked me, "Would you please do this for me?" So, I did.
I went to the mall to try out for this thing because of my mom. And everybody was all decked out with makeup and hair, Juicy Couture outfits, modeling books. I just showed up in a black tank top, jeans, and sandals. No makeup, I had dreads in my hair — stuff that was not a part of that world.
But they ended up calling me back and calling me back again, and somehow I got flown to New York and got picked out of of 6,000 girls nationwide to become Sweetface's spokesmodel. I created a name for myself and was the face of J Lo's clothing line. With that, I got a couple photo shoots, an agent in Miami. I basically went to LA for a four-day modeling job and never went back home.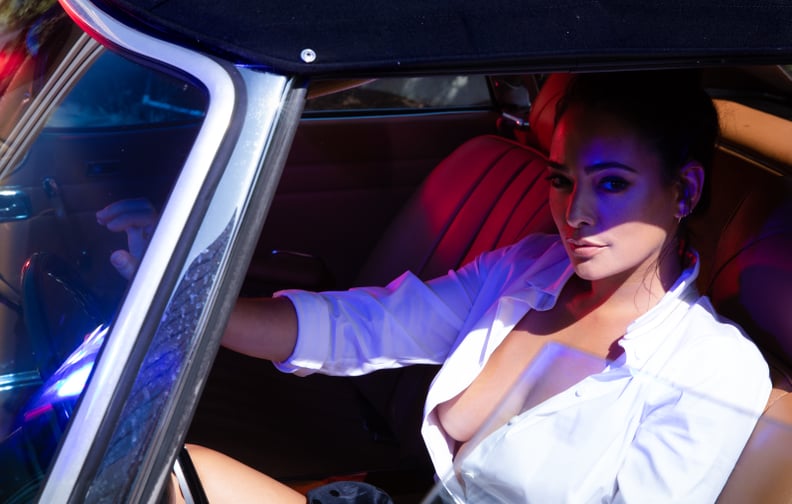 Career Rebirth
I went from doing some modeling campaigns here and there to going to an audition or two, and I hated it. I didn't understand the process, I was very out of my comfort zone. I kind of gave everything up. I stopped modeling and got a job at Supreme and worked there for a while. About a year into it, my old modeling booker called me and said, "There's this audition, and I think you should go for it." I was like, "I don't want to do it. I will not be a part of it. I think I'm going to go back to school to become a doula." But he said, "Yo, what do you have to lose? Just go."
I ended up going to the audition and booking it. Again. Out of all these people. It was for a TV show called Fashion House. I opened up that door, and that one led to another. Once I started acting and did Fashion House, I really fell in love with what I was doing, with the world of acting. I got more comfortable with it. I was learning more. It's how my acting career started, and I've been growing as a person and artist ever since.
I have made a lot of really great friends like Naz Tokio. She's a singer-songwriter, and one day she said to me, "Why don't we do an album or a song?" I went with it. We got in the studio, we wrote a couple of songs. I'm singing in Spanish and in English, I'm rapping in Spanish and a little in English. "Mannequin" is our first single, and it's more of an electric pop kind of dance record.
I have a show coming out — I'm trying to produce a TV show right now. I'm writing scripts, I'm writing songs. This is a world that really has so much room for growth for you as a person and an artist.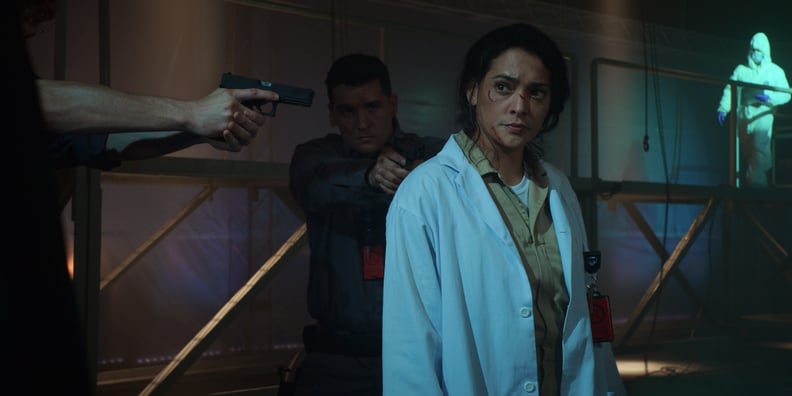 Strong Female Characters
I've never felt typecast at all, but I do consistently get roles of strong female characters. I think it's a vibe in what I have. I have played Latinas, and I have played characters that just happened to be Latina, but it's not really a focus of what the story is. I've played characters that don't even have Latina names at all.
I've definitely seen a growth for female roles, more than anything, and even more Latinx roles in positions of power, which I'm really proud and happy to see growing and going in the right direction. Back then, the female character was never as developed as much. We were always coming second to the man, and our characters were always kind of the same-ish you could say. I feel like nowadays they're creating really independent, strong, funny women, and I'm all about it.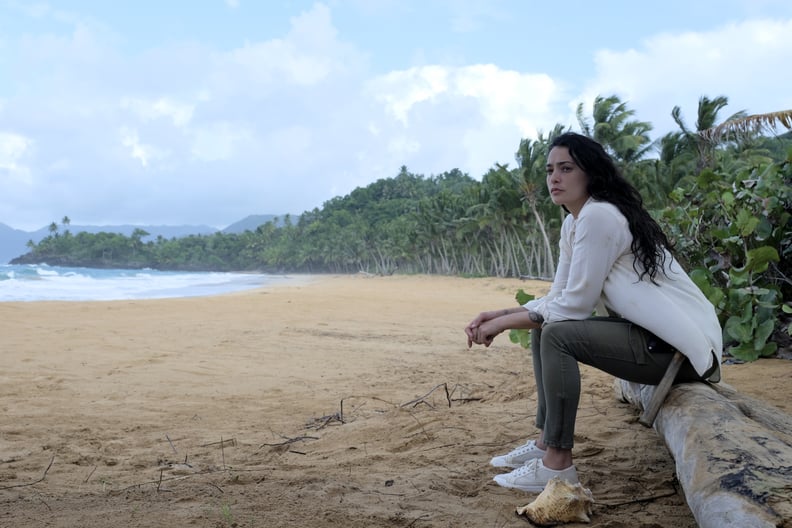 Netflix and Chill
I'm really excited to be a part of a Netflix show because Netflix is such a big part of our lives now. The I-Land is a sci-fi drama — you have a lot of mystery, a lot of suspense. Ten people wake up on an island, and they have no idea where they are, they have no idea how they got there, and they don't even know their names. They don't have memories of who they are, and I think that alone brings up a really cool question, which is nature versus nurture.
My character is very skeptical from the beginning. She doesn't understand what's going on, what's happening, who she is, why everyone is dressed the same. She's very determined to figure out what's going on, and I think that shows a lot about her character and why she's put on the island and who she is.
We actually shot in the Dominican Republic, and I had a blast! I've worked in so many different countries, so many different places, and this one, to me, was so special because after a full day of running, action, swimming, and being under the sun, I get to lunch and there's rice and beans and lots of Latinx food.
We shot in Juan Dolio and Samaná. Samaná is the most beautiful beach I have ever seen in my life. It's just a different kind of beauty. It's like the beaches that you'd draw when you were a kid: the yellow sand with palm trees and blue water. The show really showcases it a lot. We had such a great time there. Sometimes, you find challenges working outside of the US because it's not what we're used to. Not in DR. We had the best crew, and things went so well that we became a big family.