Pedro Capó Talks New Challenges in La Reina de la Canción
Pedro Capó Is Enjoying Life Con Calma, but Getting Ready For His New Challenge on La Reina de la Canción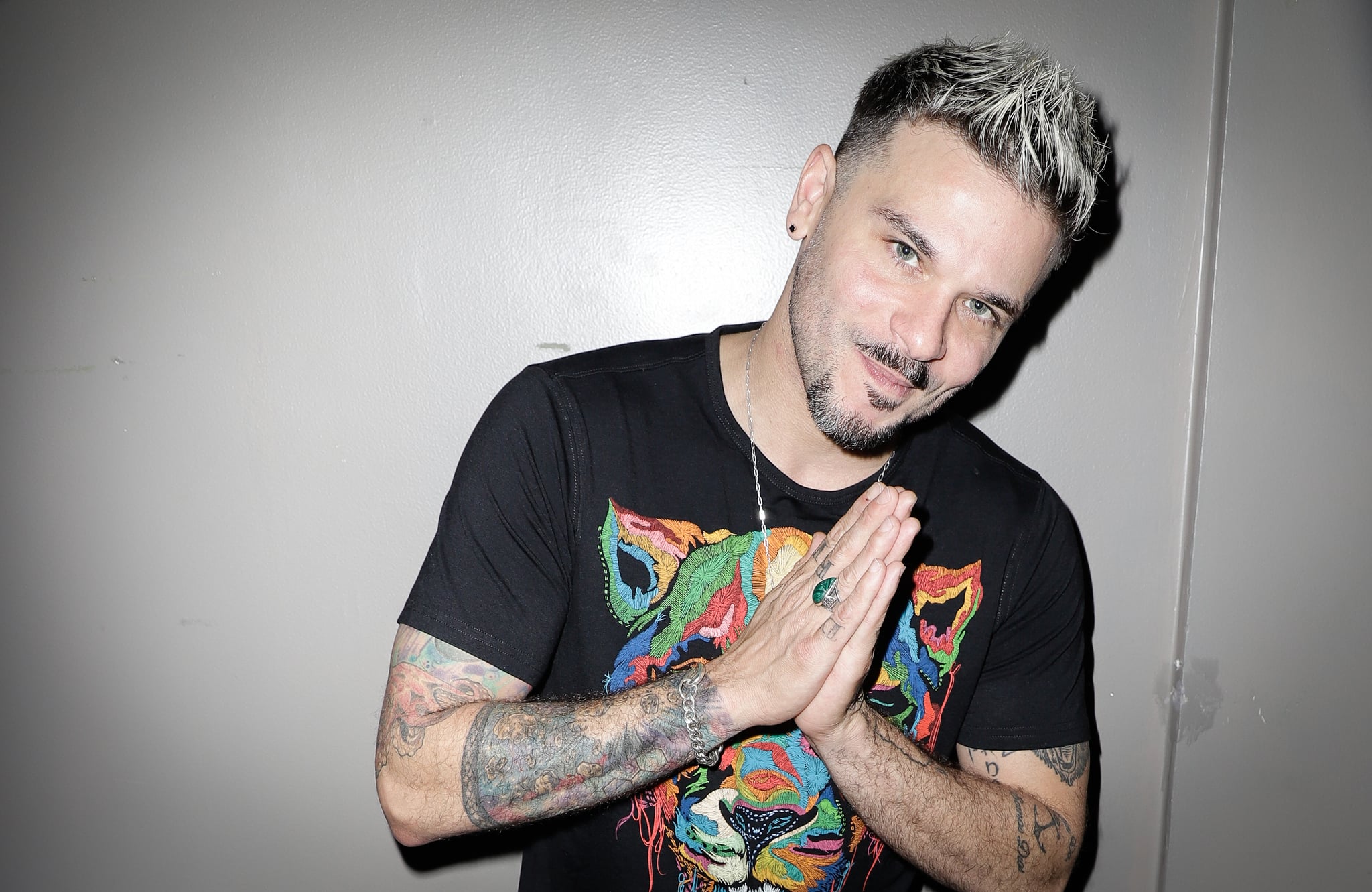 Image Source: John Parra/Getty Images
The year was 2009. I tuned in to watch Thalía's "Primera Fila," which is an "unplugged" type of concert. It was subtle, intimate, emotional. And then something I wasn't expecting caught my attention. This rocker-looking guy came out, dressed in jeans, sneakers, a white t-shirt and an open black vest. He had a seductive vibe to him, mysterious you could say. They performed a beautiful rendition of Donato y Estéfano's hit ballad "Estoy Enamorado," which totally contradicted his look but made me root for him even more, and I was hooked.
This singer was Pedro Capó. Throughout the years he surfaced a few times in the music scene but mostly kept quiet, on the down low, but whenever he'd pop out, I'd keep him on my radar. In 2017 it seemed that he was making his full return to music thanks to an HBO special that had him recreating popular Spanish classics into more contemporary and personal sounds. It was genius. And then, in 2018, the unexpected happened. He released a single called "Calma" that changed his career. The remix featuring Farruko blew up the charts, and the second remix, featuring Alicia Keys really positioned Pedro Capó as the international artist he is.
Pedro Capó is living his moment now, and his next step is co-hosting and serving as the artistic director of Univision's reality competition La Reina de la Canción, searching for the next female Latin superstar. The female-only music competition is curated and executive produced by Daddy Yankee, and besides Pedro, other artists helping develop, mentor, and judge the contestants are Sergio George, Olga Tañón, Joss Favela, and Natti Natasha. Alejandra Espinoza will help Pedro in this new challenge of being a host, and this dream team will grace your screens every Sunday starting September 22 at 8 p.m.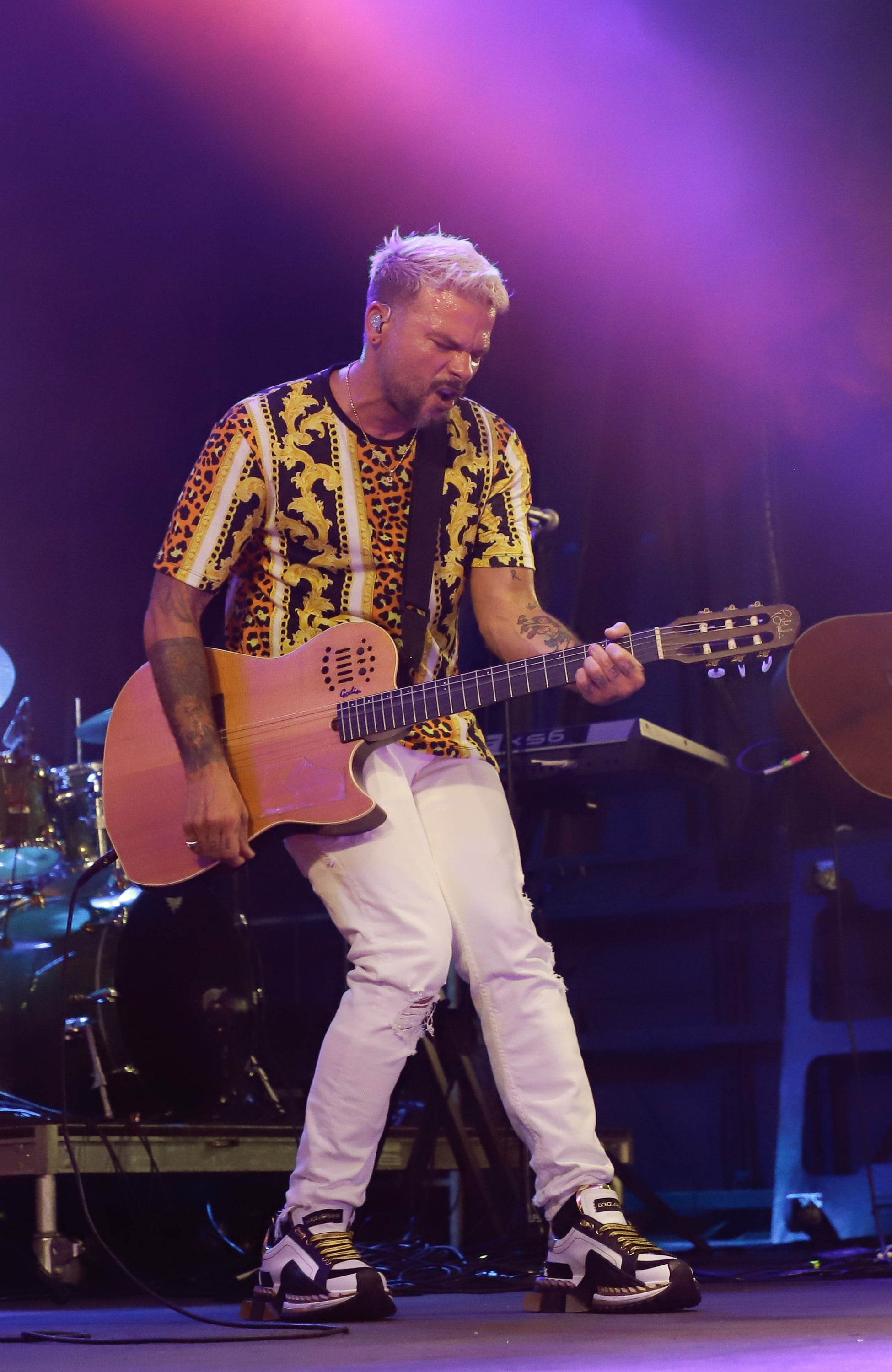 Image Source: John Parra/Getty Images
We caught up with Pedro Capó in our New York offices, where he took us through his artistic journey, and gave us a sneak peek of what's to come in La Reina de la Canción.
Career and Personal Evolution
There's been a lot of changes, naturally. From being in my 20s, to now being almost 40, things have changed. There's evolution, there's new information, sometimes even contradictions along the way. A lot of work. It's been years of persevering, of learning to be patient. That's the most important and essential thing of this career. We prepare ourselves, we work hard, and we get frustrated because we don't see results right away. But we gotta learn to be patient when you do what you love, and keep working hard for it. Eventually, results will come.
This has been a time of a lot of work. I lived in New York for many years and went back to Puerto Rico, where I really started connecting with people, and that filled me up with hope. Music changes constantly, especially when you're a "pop" artist. What's mainstream or pop always has new influences, new sounds, and I love that challenge of keeping up with it, which is important as a pop artist.
We should be in constant evolution and adapt to the new without ever losing our essence or our integrity. We've seen how the new pop is not the traditional pop, it's much more urbano, and has very strong reggaeton influences. My reggaeton colleagues have done a fantastic job making this genre the Latinx flag around the world. So, naturally, I have to experiment and find the right way to fit and contribute to this sound without losing myself and my identity.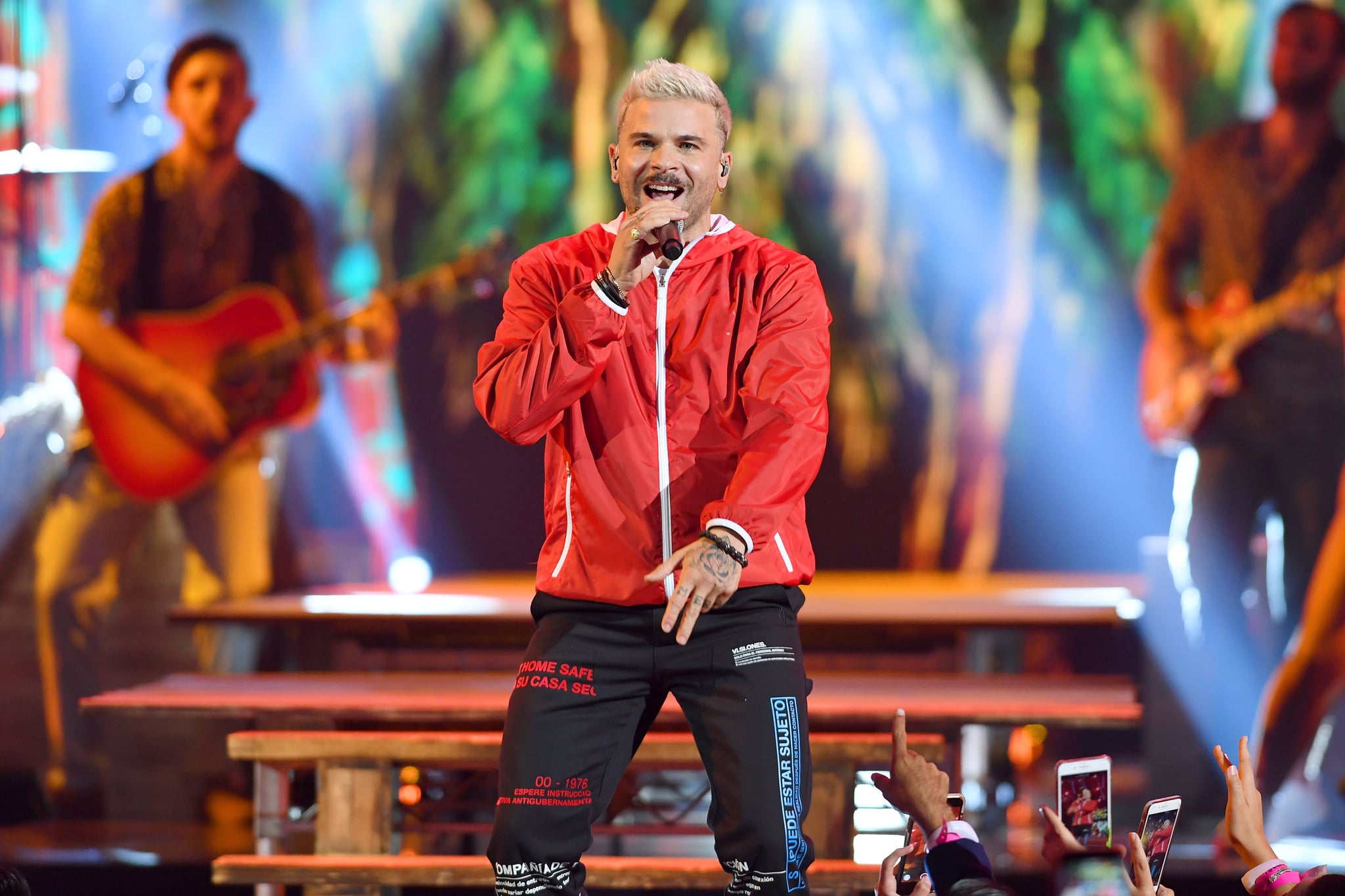 Image Source: Jason Koerner/Getty Images
Living Life con "Calma"
This has been a crazy year. This song "Calma" has been a blessing, an unexpected one. When I wrote the song, I wasn't looking for a single, I never thought I was gonna have a world hit in my hands. I was connecting with my childhood.
Cuando yo era chamaquito I would go to the beach with my mom on Sundays. That's such a Caribbean thing, so ours. So Puerto Rican, so Dominican, and I'm sure very Cuban as well. You can have the most intense week, but Sunday comes, and you go to la playita en familia, and have your arroz con pollo, and those memories are forever. We didn't need money, we didn't need anything. We'd just drive and get there.
So I connected with that. "Let's go to the beach and just chill, let's have that moment, calma." I thought this was such an important intention, especially now when everything's so fast and our attention spans are so short. I'm just so proud to have success with a song that represents wellness, that talks about the beautiful things about our Caribbean culture, that mixes a lot of Puerto Rican lingo like chinchorro, buscabulla, Medalla, a song that kids are connecting with, and people around the world who don't know Spanish are feeling. There's definitely magic beyond words. There's something melodic and rhythmic that hooks you.
It's been a crazy year, and all because of this. Now we're going to el Coliseo de Puerto Rico on September 28, to put on the biggest show of my life. It's the third show I do at the coliseo, everything has gone up a notch on this one. There's way more expectations in terms of production, my ambition, and what I want to present to my country. I want the show to be at the same level of what we have achieved internationally, so this is going to be incredible.
Also "Tutu" with Camilo is flying! Smells like "Calma," man! I can feel it in the air. It's growing. We just reached 100 million views in a month. Camilo is a great kid. I think he brings something to the table that's very refreshing and very necessary, and I'm glad to be part of these kind of proposals, these types of songs, and try to contribute to the new sound of Latin pop.
New Challenges Ahead
La Reina de la Canción is a new challenge I have with the Univision family. I've always loved challenges. This is my first challenge co-hosting a show, and being the artistic director of a house full of aspiring singers. It's a learning experience as well, and an opportunity to add to their careers with all that I've learned throughout the years in this business.
What I love the most about this show, is the fact that this is a genuine space of growth for these ladies. They're preparing, getting focused, disciplined, and learning technique. They're reaching their full potential to be the best they can be at the moment they have to sing live. It's not only being talented and being on pitch, they need stage presence, security… and that takes work.
My role is to coach them, providing positive and constructive criticism. Sometimes I have to talk technical things with them, and other times I have to be their psychologist. They're trying to achieve something that takes years in a matter of weeks, so I've also had to be their life coach, and remind them that they also need to enjoy the ride.
I'm also the co-host, that's my real challenge! But, sabes qué? I'm ready to enjoy it. At the end of the day, everything is about connection. Whether it's through a camera, on stage, or in a studio, you need to enjoy it to convey that. Just be present. I asked Univision to give me a little more freedom without the prompter because I'm not prompter ready yet. I've presented awards at shows, but I just have to read a paragraph and that's it. The prompter timing is something to work with, but I have the best co-host, Alejandra Espinoza, who has been amazing to me and is definitely leading the way. I'll humbly take my place and ride with it.
Using His Past to Empower Future Artists
La Reina de la Canción is going to explore all genres, and there are some girls that come from the urbano scene and need to work on their melodic side, and vice versa. I also find it interesting that contestants range between 18 and 40-something, and there's women that come from really tough backgrounds and now that they have the opportunity, they want to comerse el mundo.
Sometimes they sit with me to desahogarse, and I tell them, "Mira, it took me 38 years to get my big hit." It takes time. There's moments in your career where you'll have little victories along the way, like that feature with Thalía. You go up and down. This business is a rollercoaster. Once you get on top, it doesn't mean you're there forever. I'm using all of my hardships to teach these girls and to support them so they can become the best they can possibly be.