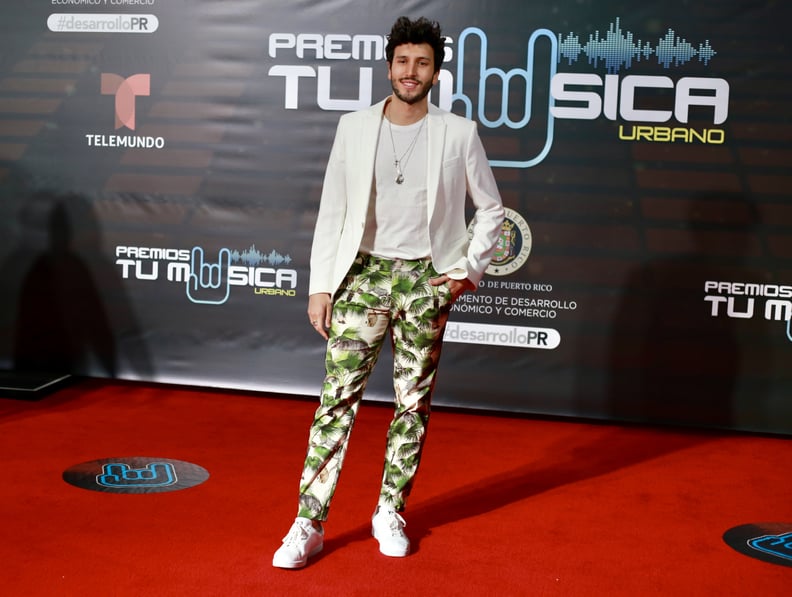 Image Source: Getty / Gladys Vega
Sebastián Yatra is a little blessing we didn't know we had. Don't get me wrong, ever since he came into the music scene, he's been making waves and his efforts have been duly noted, but it wasn't until this past weekend when I came across a new video he had posted on Instagram singing Shawn Mendes' song "Never Be Alone" that I found myself extremely soothed by his voice.
I obviously knew he could sing, but maybe it was the fact that this was such a spontaneous performance in his backyard — no production, no crew, just him and his guitar — that changed my perspective. It felt so intimate, like he was singing to me and only me. It was captivating, and for that minute and a half, I felt like everything was going to be OK.
"I promise that one day I'll be around / I'll keep you safe / I'll keep you sound," Yatra sang, as he continued to hypnotize me with his voice. "Right now it's pretty crazy / And I don't know how to stop / Or slow it down," he continued.
It was definitely a sound of relief during these times, and a way for Yatra to encourage his followers to stay home and follow protocol to avoid spreading COVID-19, also known as the novel Coronavirus. He's joined several other Latin artists who are doing the same and promoting it on social media with the hashtag #YoMeQuedoEnCasa (I'm staying home).
Yatra had said in a previous video that while he thankfully feels great, he was going to self-isolate at home with his family to take precautions. He said he would take the time to "make music and get some rest." While he's doing that, he's also staying connected with his fans by sharing videos that prove to be very relaxing and peaceful.
After the success of his cover of "Never Be Alone," which had over 1.2 million views in only two days, Yatra posted a stripped-down version (literally) of his song "No Hay Nadie Mas," which had fans thanking him in the comments for making them feel good.