#DontRush Challenge Gets a Selena Makeover in Honor of Her 49th Birthday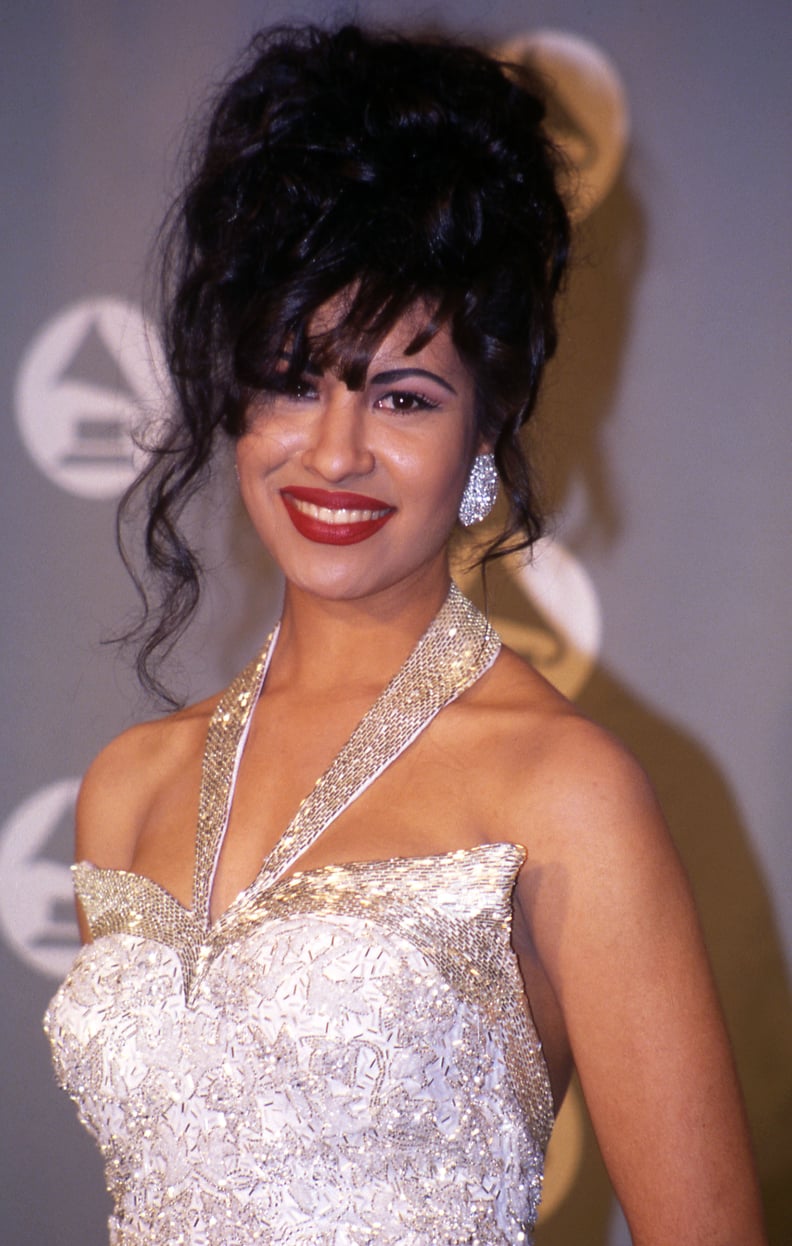 Image Source: Vinnie Zuffante/Getty Images
#DontRush Challenge, but make it Selena. That's what writer, director, and podcaster Katherine G. Mendoza did on April 16, in honor of what would've been the Queen of Tejano music's 49th birthday. The new #BidiBidiBomBom challenge features 22 influencers, mostly Latinx and people of color, dancing to Selena's "Bidi Bidi Bom Bom" and transforming into their own versions of the late singer.
It's not uncommon seeing Selena tributes on her birthday. Ever since her murder in 1995, fans both old and new have been putting on their favorite Selena songs and remembering the incredible impact she had not only in music, but in the Latinx community.
Her passing left such an impression that less than two weeks later, then-Governor of Texas George W. Bush declared Selena's birthday as Selena Day in Texas. The celebration has extended throughout many other states as well, and with fans across the globe who also join in celebrating her life and legacy.
Since her death, Selena has since been honored with awards, statues, a Selena museum in Corpus Christi, a star in the Hollywood Walk of Fame, and more. Her posthumously-released album Dreaming of You sold over 175,000 copies on the day of its release, and "Selena" has become one of the most popular names for newborn girls — Selena Gomez has even admitted that she was named after Selena Quintanilla.
Selena has been credited with catapulting Latin music into the mainstream, and is still one of the best-selling female artists in Latin music history. She was the first female Tejano artist to win best Mexican-American album at the Grammys, the first female artist to debut atop the Billboard 200 list, and continuously sold out the Houston Livestock Show and Rodeo, where Elvis Presley and Michael Jackson also performed.
Her legacy still lives, with makeup brand MAC having released the second collection in her honor, after the wide success of the first one. Forever 21 launched a clothing line inspired by Selena, and Netflix is developing the scripted show Selena: The Series to dive deeper into the star's life and rise to fame.