Shotgun Wedding Is Not Your Usual J Lo Rom-Com
"Shotgun Wedding" Is Not Your Typical Jennifer Lopez Rom-Com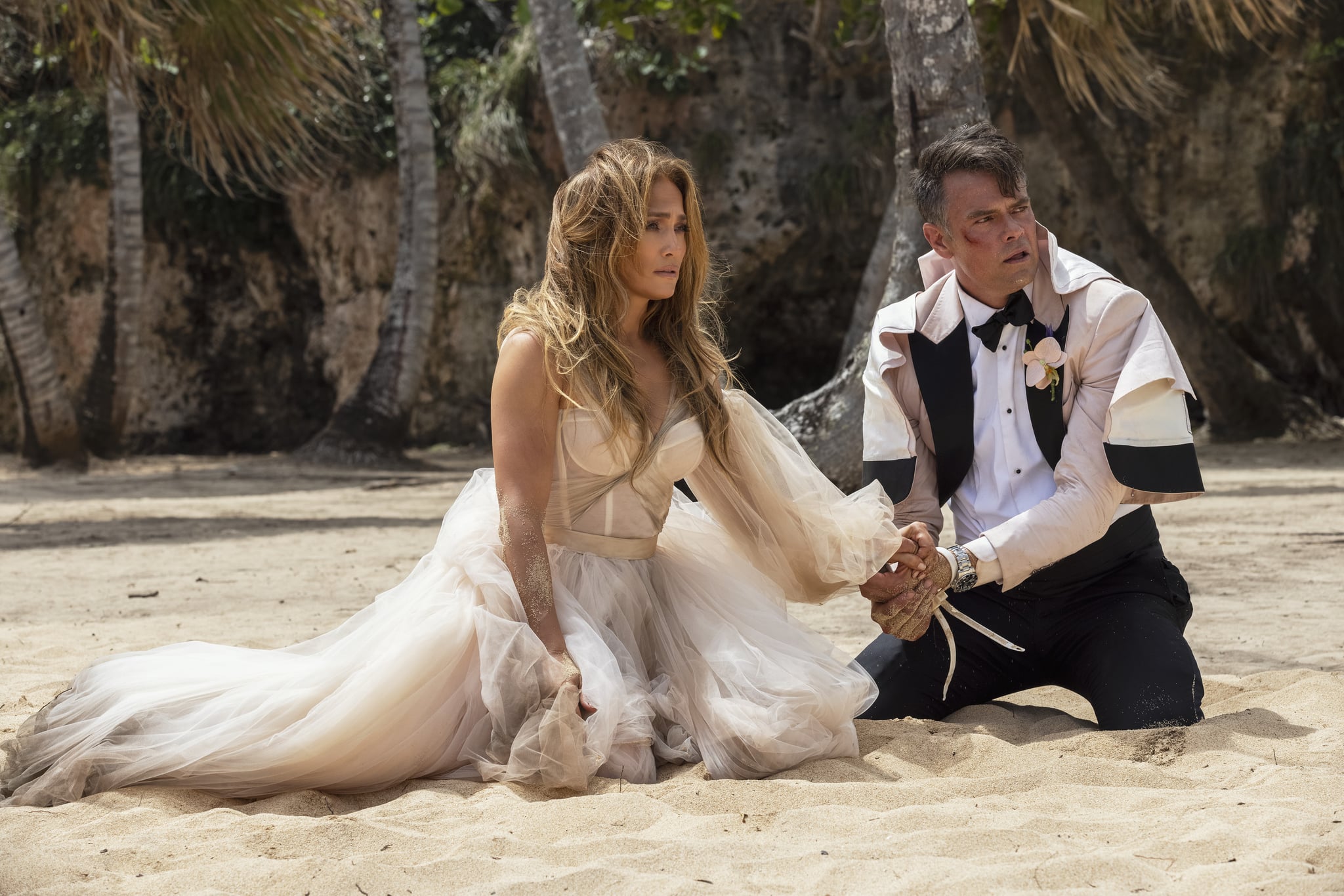 A shotgun wedding, according to the Merriam-Webster dictionary, is a marriage that has been forced or required due to pregnancy. "Shotgun Wedding" the movie is none of that—well, except the wedding part.
Filmed in the Dominican Republic and set on the private Mahal Island Resort in the Philippines, "Shotgun Wedding" stars Jennifer Lopez and Josh Duhamel as Darcy Rivera and Tom Fowler, a couple whose destination nuptials take a very unexpected turn when pirates land on the remote island. The night before the wedding starts off like any other, a rehearsal dinner with Darcy's overbearing Latina mother, Renata (Sonia Braga), who is less than pleased about her ex-husband Robert's (Cheech Marin) younger new girlfriend; napkins ruined by a printing error; a well-meaning boundary-crossing soon-to-be mother-in-law (Jennifer Coolidge); and an ex-boyfriend named Sean (Lenny Kravitz) who shows up by helicopter and happens to be far closer to Darcy's dad than he should be.
"Shotgun Wedding" gives viewers an initial feeling that Darcy and Tom might not be your typical bride and groom. Are they undercover spies? Is Tom shady and leading Darcy to heartbreak? Does Darcy have a dark hidden secret? But what we find is that even amongst a hostage situation, grenades and guns going off, a $45 million ransom, and blood flying everywhere, Darcy and Tom are very much in love but riddled with deeply rooted issues they clearly haven't settled.
While trying to evade their hijackers and simultaneously hoping to spare their guests from a life-threatening travesty, Darcy and Tom argue over everything from tiny wedding details to Tom's insecurities and pessimistic ways, but the two still manage to come together in attempts to save their special day and finally make it to the altar. "Shotgun Wedding" with its very often unrealistic scenes that not even the lush green mountain views or pristine ocean could distract from, offers a heartwarming charm and real-life message about relationships.
While many of Lopez's rom-com films end with a fairy tale-like happily ever after, "Shotgun Wedding" highlights that weddings can be messy, relationships are hard, and marriage is hard but nothing is perfect. No one is perfect. All of this is OK, and that appears to be the biggest takeaway "Shotgun Wedding" gives us.
Image Source: Ana Carballosa