Imxn Abdul has always felt called to help others. She first realized she wanted to be an activist at age 8 — now 23, the queer Puerto Rican and Lebanese activist and creative continues to fight for what is right, including greater representation for Brown and Black students in the education system, the decolonization of Puerto Rico, and queer-Muslim visibility.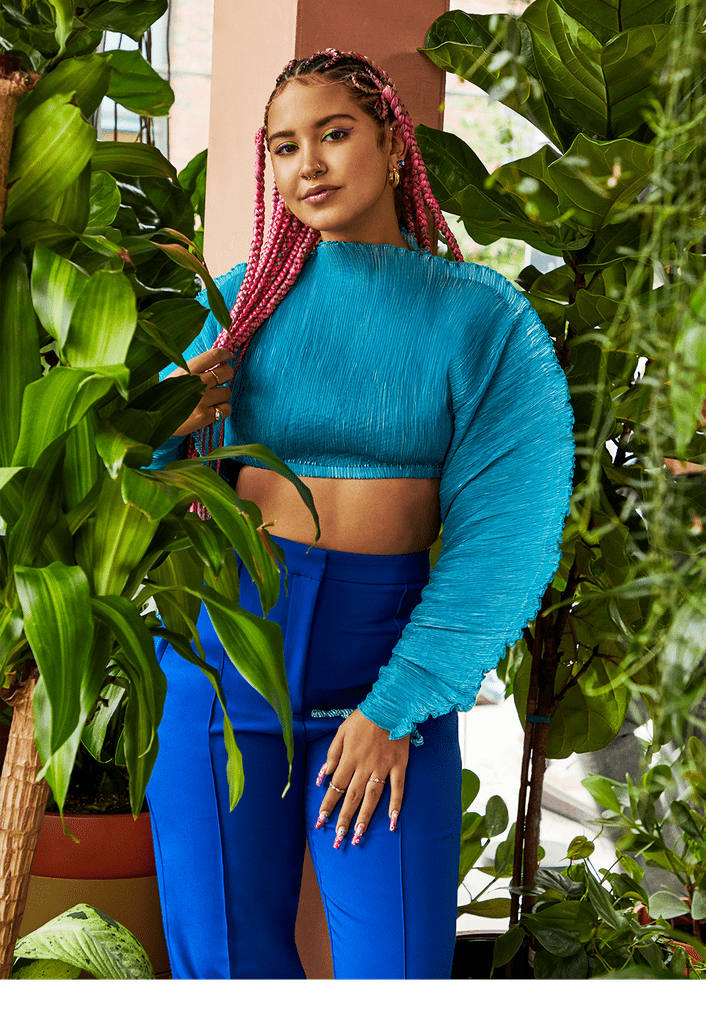 Growing up Latinx and Arab in a post-9/11 New York wasn't easy for Imxn, but it also contributed to her determination to fight for representation. Most of Imxn's teachers didn't look like her, so her first Latina teacher — Ms. Arciniegas in tenth grade — had a huge impact on her and lit the fuse of her future activism. "I attended a predominately white public high school in South Brooklyn where, of course, students and curriculums did not reflect my identities or experiences," she said. "To see my teacher share a somewhat similar background to me impacted how I viewed myself in spaces as a Brown woman other than just in school."

Together with her Latinx friends, Imxn founded the Hispanos Unidos club to provide a safe space for Latinx-identifying people in their school. Ms. Arciniegas also spoke to the club about the ongoing American colonization of Puerto Rico. "I was fired up to educate others because I knew none of my friends knew about this," she said. "As I built my youth leadership through programs such as ASPIRA of New York, I realized my voice held weight and power and I had the ability to build meaningful connections."

By her senior year, Imxn had enough of the many disparities and inequities that exist in the public school system. She remembers wondering why she had to attend predominantly white schools to be able to attain a decent education. That led Imxn to co-found
IntegrateNYC
, a youth-led organization dedicated to making NYC's public education equitable and just for all students.
"I want to see more students taking on their history as part of their career path. I want to see more Black and Brown teachers teaching the history they come from in these spaces."
Now that Imxn is studying sociology with a focus on Latinx studies at the City College of New York, she is bringing her fight for greater representation to higher education. After enrolling at City College, she learned that many Latin American and Latino studies (LALS) departments and Black studies programs across the CUNY school system are receiving less funding every year, partially due to a decreased student enrollment in these programs.
"This is extremely concerning and heartbreaking to me. Many people don't know where an LALS or Black studies degree could take them," Imxn said. "I want to see more students taking on their history as part of their career path. I want to see more Black and Brown teachers teaching the history they come from in these spaces. I want to see money, energy, and resources being poured into these programs the same way it is poured into other more capitalistically valued career programs."
Though Imxn has been outspoken about any form of injustice since she was very young, it was only recently that she began opening up about her identity as a queer Muslim. "It was a very uncomfortable conversation to have at home growing up for many reasons," she said. "One being how sinful my dad and overall Islamic community made it [out] to be. Religion played a big role in my upbringing." As a Muslim Latina, just the act of going to school in a hijab was a daily struggle. She had trouble understanding her racial and cultural identities as well as her sexuality.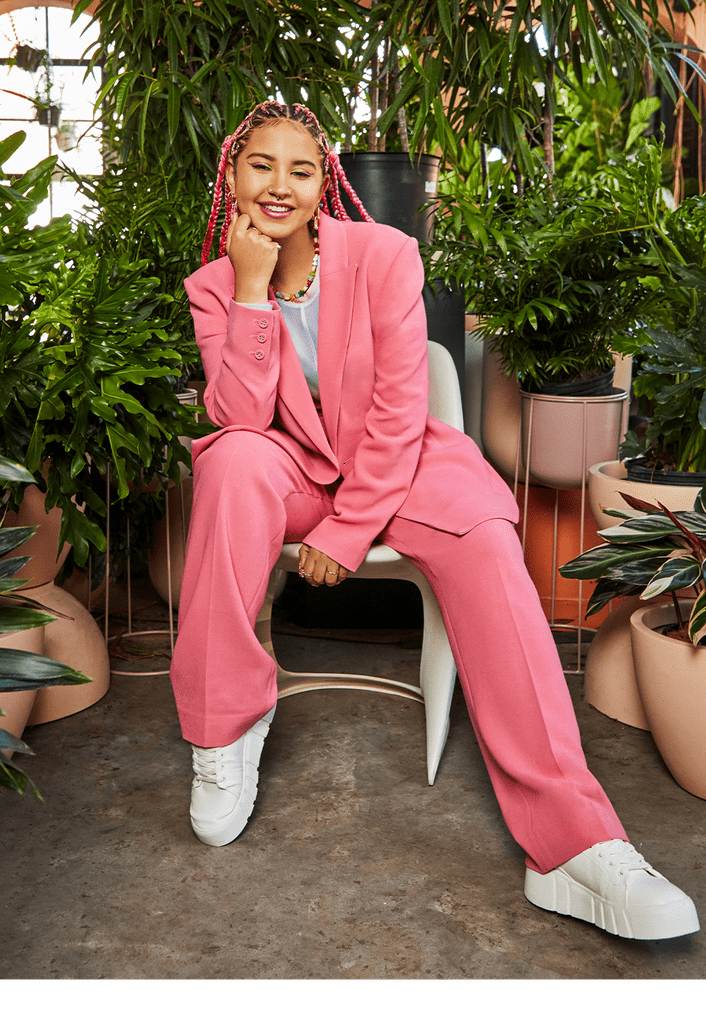 It wasn't until her social justice class in her senior year of high school that she could finally start to come to terms with her identities. This is where she was introduced to the term LGBTQ+ and learned about the community's fight for visibility and acceptance. "It allowed me to connect some confused feelings and moments I had growing up," she said. As Imxn continued to learn more about the LGBTQ+ community and talk to her friends about her sexuality, she began to better understand her queer identity.

Because Imxn didn't see anyone with a similar background in mainstream media, social media had a huge impact on her journey. She began searching for other Muslims that identified as bisexual or queer on Instagram and was impacted by influencers like educator and author Blair Imani, and PhD student and therapist Gina Ali, who helped her understand the roles religious trauma, colonialism, and society play in fully accepting her bisexuality. "I recommend for young people to follow others on social media that empower you and your many identities," Imxn said. "It's OK to feel different and be different. That's exactly what makes us even more special to exist, and exist authentically."

Finding a therapist who understood her cultural background and specializes in BIPOC LGBTQ+ youth has also been a crucial part of Imxn's journey to self-acceptance. She found a therapist who identifies as Latina, Arab, and queer by searching platforms like Latinx Therapy and Centering Wholeness. "Therapy has been so helpful for me and I truly recommend it to every young person," she said.
Practicing self-care is also crucial to Imxn's well-being. During the pandemic, she found peace of mind through "becoming a plant mama," a new role she connects directly with her mental health. "If my plants are thriving, I'm doing good. If my plants start drooping and if I don't feel pressed to water them, I'm not doing too well," she said.
Imxn also said it's important to know when you need a break. Practicing yoga, using aromatherapy, and listening to sound-healing baths on YouTube are key parts of her self-care routine, along with words of affirmation and breathing exercises. When she's feeling lost, Imxn turns to her family and ancestors to find answers. "I go back to the land my mother and grandmothers were born on, Puerto Rico," she said. "I find reconnection by visiting la madre isla's waters, forests, and my beautiful family."
Credits: Photographer: Matthew Kelly; Art Director: Becky Joy; Associate Director, Creative Production: Alex Friedlander; Associate Producer: Hannah Lee; Digital Tech: Sam Kang; Wardrobe Stylist: Alexis Badiyi; Prop Stylist: Katrina Rozeville; Makeup Artist: "J" Patrick Rivera; Hairstylist: Brenda Arias; Nail Tech: KimberLee Cano