Ulta Beauty Fall Gorgeous Hair Event Beauty Steals
How Growing Up in the Dominican Republic Influenced My Hair Habits and Made Beauty My Biggest Priority

Forget about bad hair days! We've partnered with Ulta Beauty to let you know that the best time to discover your best hair is at the
Gorgeous Hair Event,
where you'll enjoy three whole weeks of amazing daily beauty steals from Oct. 6-26.
I was born in the Dominican Republic, a country that is obsessed with hair. It's common practice to see Dominican women at the airport donning their doobies (we call them tubis) and their redecillas, protecting their hair until they get to their final destination. Because if you know Dominican women, you know it's all about "making a good impression" with their beautiful hair. Hair is so ingrained in my definition of beauty that I'd be comfortable going out with no makeup on as long as my hair is done.
I can't tell you with certainty the exact time I first got my hair done, but I can tell you the names of all my trusted peluqueras that took care of my hair for as long as I lived in the DR. They were family. I'd see them once or twice a week, and they'd make sure my hair grew strong, beautiful, luscious, shiny, hydrated, and healthy thanks to many treatments, masks, and special concoctions they'd come up with.
I loved it. In fact, my hair became a bit of an obsession. I tried to avoid any type of physical activity that would make me sweat so I could extend the blowouts, and I always tried to stay in the AC. I avoided any and all water activities, and if anyone so much as joked about spraying me, I'd take it as a deadly offense. I pretty much lived to keep my hair looking nice, but I never really knew anything about making it nice myself. I just let all the ladies at the salon do what they wanted and needed to my hair.
The Move that Changed Everything
At 21, I moved to New York to study musical theater, and my "hair-story" took a turn. All of a sudden, I had to take ballet, jazz, tap, contemporary dance, ballroom, and very physical acting classes that would leave me looking like a wet mop. I also found myself commuting in the hot NYC Summers, or speed-walking everywhere in the Winters, which left me all flushed.
When you're living in a foreign country, you always try to find ways to stay connected to your culture. From music to cooking, I was all about finding a way to embrace where I came from. Still, something was missing. I couldn't get myself to feel like my most authentic self if my hair wasn't done. As a student — and even now with an awesome full-time job — $40 and up to get my hair done seemed excessive.
I began experimenting with products I hadn't heard of before, like dry shampoo. It was so needed, because I didn't want to wash my hair every day I had a dance class (four times a week). I discovered my favorite: HASK Coconut Dry Shampoo. Not only did it remind me of my little piece of island in the Caribbean, but it's also vegan and cruelty-free. I learned to not be afraid to sweat and continue my dance classes at the gym. It's still a must have in my gym bag to this day.
Reshaping my "Hair-itage"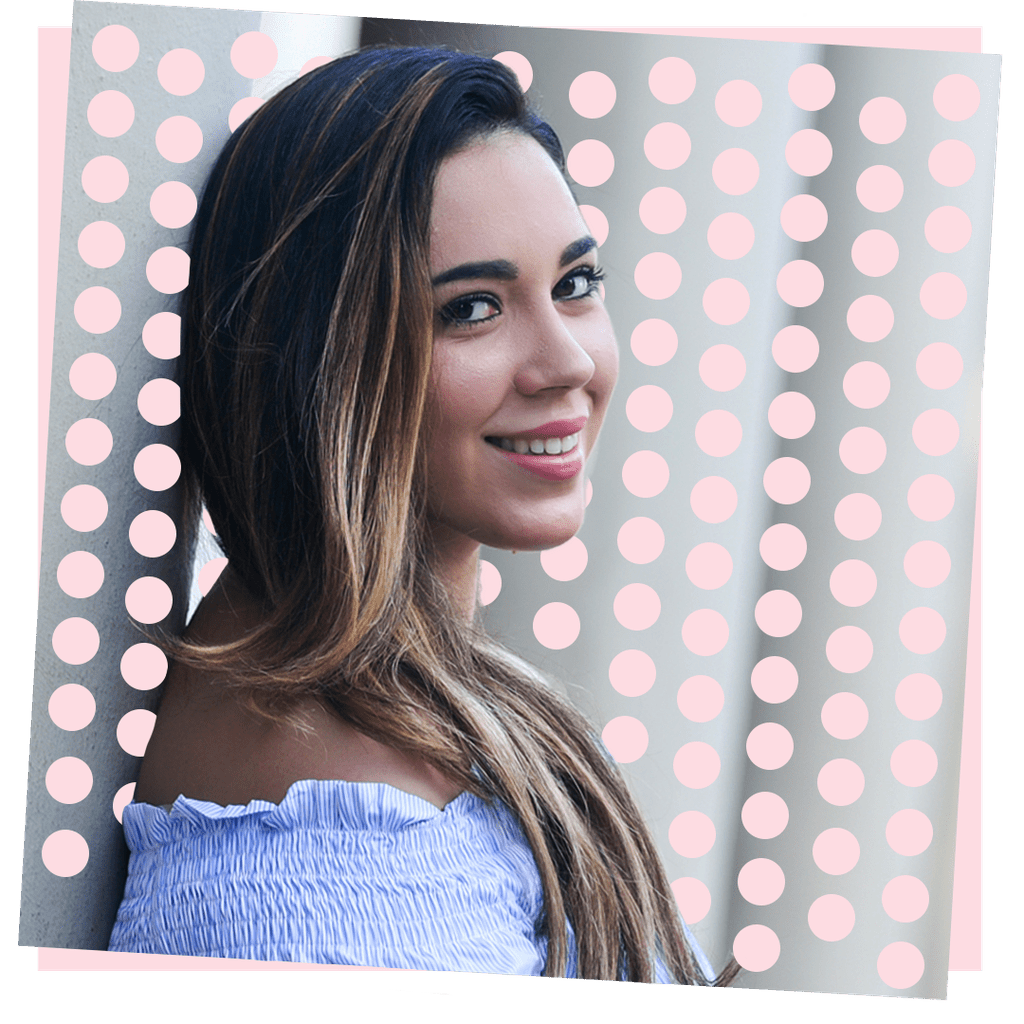 After the dry shampoo success, I felt in control, like now I could rely on myself to do whatever I wanted to my hair. I was finally shaping my own "hair-itage," and I was confident about playing with color. I went light — almost blond — but this proved to be a whole different challenge I wasn't prepared to undertake just yet. My hair thinned out due to all the chemicals used to bleach it. Just when I thought all was lost, I found the Living Proof Restore Mask Treatment.
It literally gave my hair a new life, and I had my melena rubia for well over a year. I still use it at least once a week, and my hair has never looked better!
Adiós Melena, and Hello Sultry Dark Lob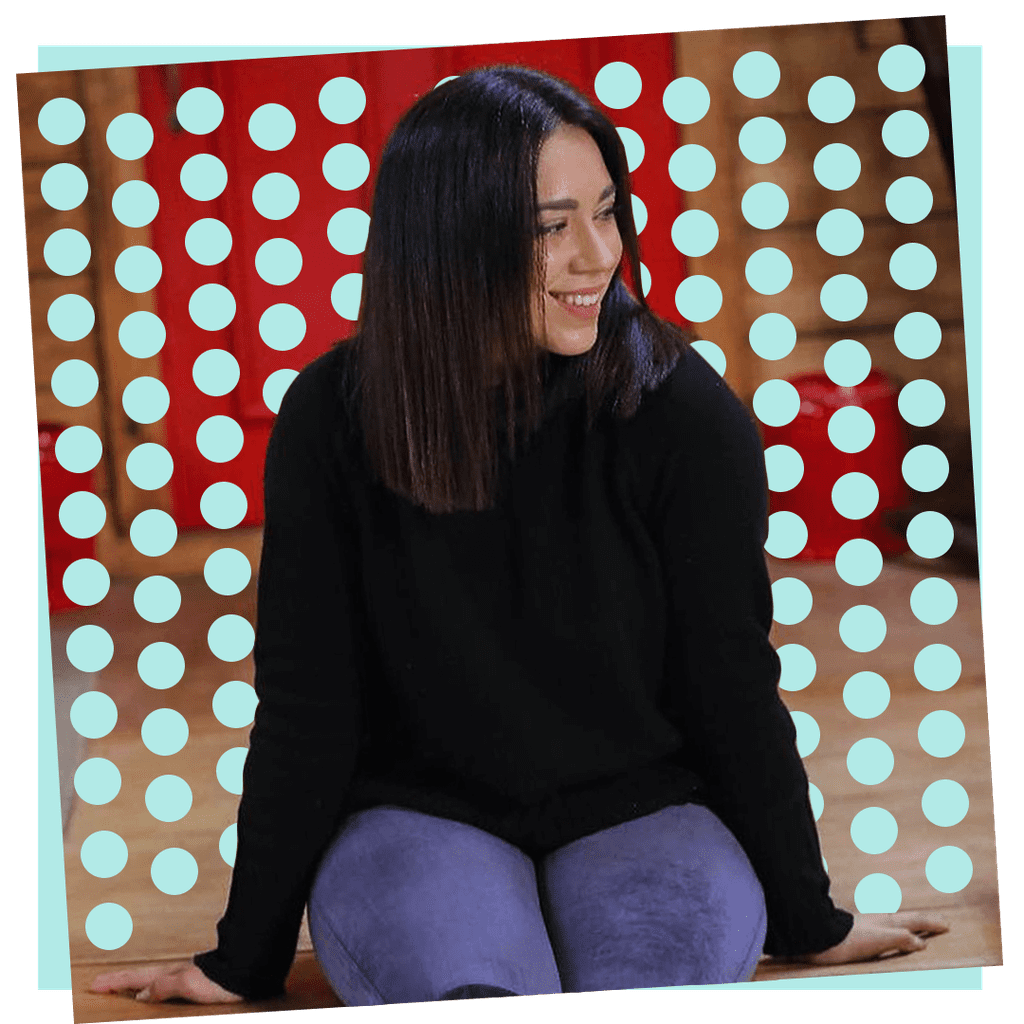 Then a new season came, and I was ready for a drastic change. Back in Dominican Republic, all my peluqueras always tried to steer me away from cutting my hair. There's this idea that women are sexier with long hair, and when I was in high school, my friends and I would even go so far as to buy horse shampoo because it was supposed to make your hair grow faster. But now that I had full autonomy over my hair, and I was mature enough to know that no matter how you wore your hair you could be confident, strong, and sexy, I made the bold move to go short and dark, and boy, did I love it. It was completely straight, no layers, no movement, and my natural color. So, my next investment would be the best hairstyling iron I could find.
After a few fails, I found the holy grail of irons: CHI for Ulta Beauty Red Titanium Temperature Control 1" Hairstyling Iron, which made keeping this hairstyle so much more practical and easier. The iron is still my go-to. I usually set the temperature at its max, and I've never burned my hair after I started using it. However, I do protect it with CHI 44 Iron Guard Thermal Protection Spray, which not only prevents my hair from heat damage but hydrates it as well. I'm not lying when I say I use the iron every single day, as it's also great for creating soft waves, which is how I'm wearing my hair most recently.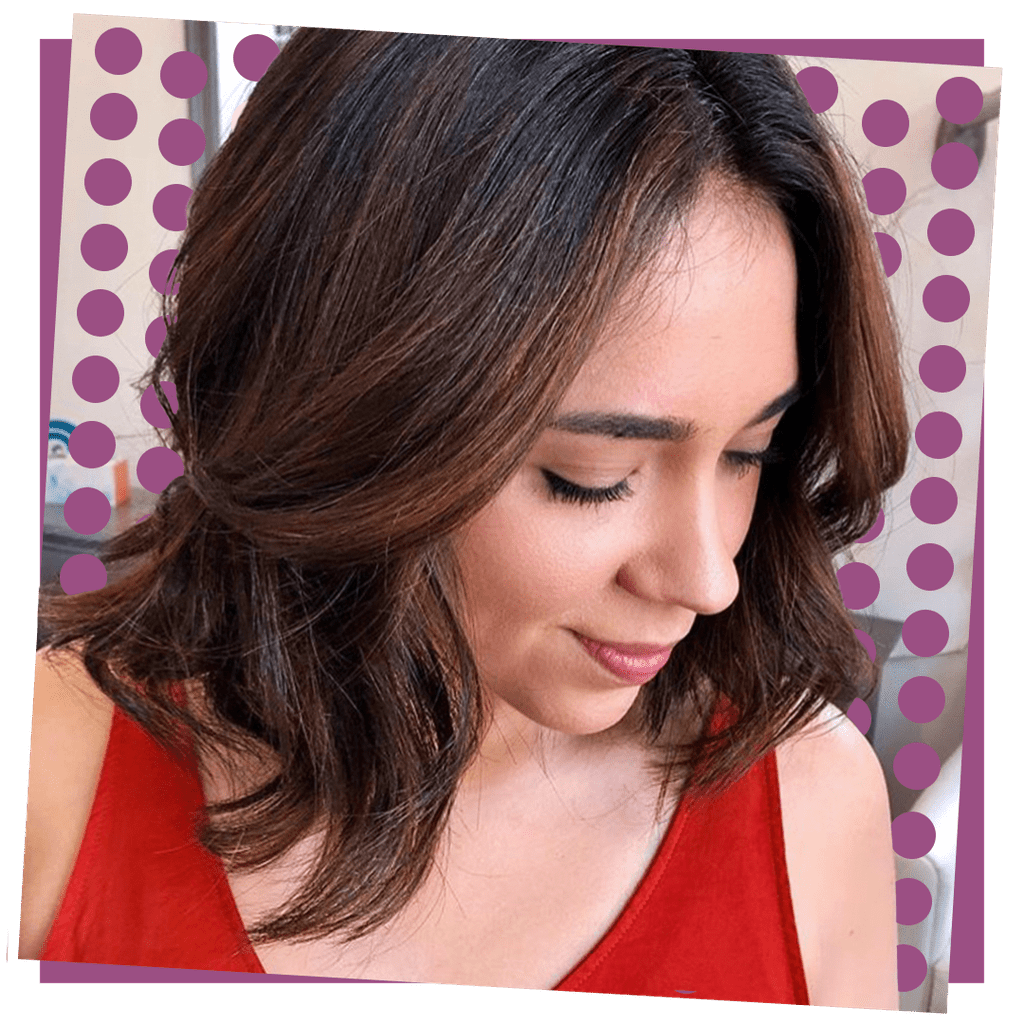 My hair grows very fast, but I've actually enjoyed keeping it short. Like I mentioned, I'm wearing it wavy recently, and I've also gone back to adding a few highlights. Since I put my hair through so much, I now want to nourish it as much as I can. I use SheaMoisture Manuka Honey & Yogurt Hydrate + Repair Multi-Action Leave-In. You can feel the difference the moment you spray it into your towel-dried hair, and your hands won't get sticky. This leave-in is responsible for my hair not breaking as much anymore and boosting its shine.
For some, my haircare routine might seem like a lot, but it's actually not. Hair mask once a week, leave-in after each wash, hot tool and thermal protection to style it however I want to, and dry shampoo to make it last longer despite my sweaty gym nights. I've forgotten what bad hair days are, and I have full autonomy over my hair. I went on a trip to DR not too long ago, and for the first time in my life, I felt comfortable enough skipping the hair appointment — and still looked just as good as my friends who spent all day at the salon.
If that's not winning, I don't know what is!
I'm currently stocking up on all my faves which will be 50% off at Ulta Beauty's Gorgeous Hair Event sale, from October 6 - 26. See below for more details to try them for yourself!

Shop My Favorite Products Ahead
SheaMoisture Manuka Honey & Yogurt Hydrate + Repair Multi-Action Leave-In

Buy Now
HASK Coconut Dry Shampoo ($4, originally $7.99) on sale Oct. 22.
Living Proof Restore Mask Treatment ($21.50, originally $43) on sale Oct. 26.
CHI for Ulta Beauty Titanium Temperature Control 1" Hairstyling Iron ($60, originally $119.99) on sale Oct. 20.
CHI 44 Iron Guard Thermal Protection Spray ($8, originally $16) on sale Oct. 20.
SheaMoisture Manuka Honey & Yogurt Hydrate + Repair Multi-Action Leave-In ($5.75, originally $11.49) on sale Oct. 9.