Vice Menta 'Fusilando tus Memorias' Video Premiere
You're Not Seeing Double! Mexican Twins Vice Menta's New Video "Fusilando tus Memorias" Is Quite a Visual Trip
Whoa! I thought I was seeing double, but it was actually just a new video by Celo and Genio — known as Vice Menta — twin brothers from Mexico who are taking Latin trap, Hip-Hop, and R&B, and giving it their own twist in Spanish.
Their new single, "Fusilando tus Memorias," is a song for broken hearts that features a sticky urban rhythm influenced by trap and accompanied by an inspiring electric guitar arrangement. "'Fusilando tus memorias is a track about the feeling of wanting to let go of a past version of yourself," Vice Menta told POPSUGAR. "It's a song about trying to forget about someone or something that is no longer here."
The music video is a whole trip! There's surreal art, colorful terraces with sea animals flying around, and forests full of pink vegetation. "We wanted to show what we think are the last moments right before you die and how you go into a fantasy world and relive some of your memories," they said. It's definitely a must watch. And the best thing? You can play it on repeat just above.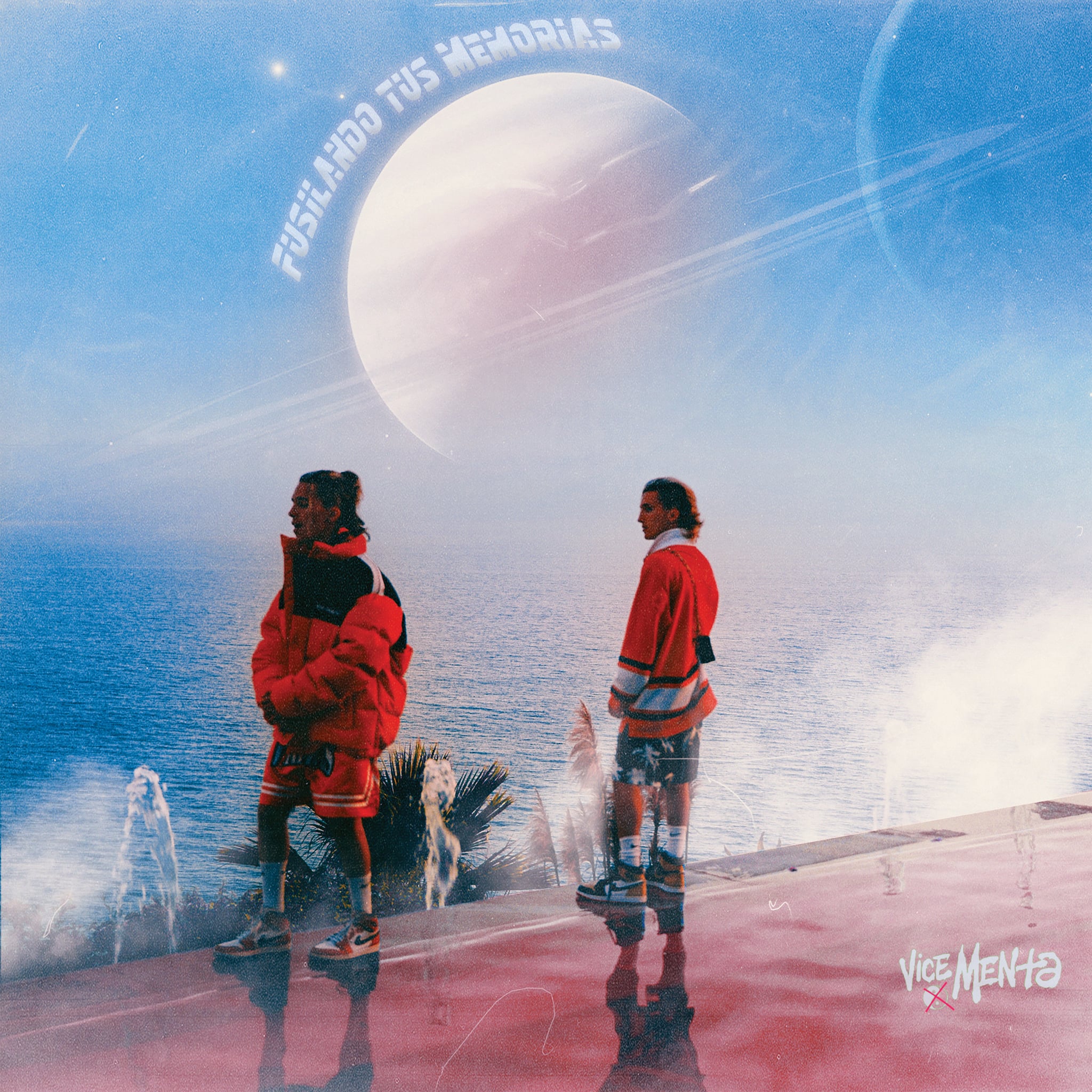 The Monterrey natives' beginning in music was unconventional. They convinced their dad in 2016 — just after their 18th birthday — to help them move to San Diego to pursue their music career. From there, they headed to LA with no connections, no family, and no friends in the area.
They hustled their way into the scene by sliding into influential people's DMs, showing up at events and parties, and befriending the valets, waiters, and busboys — many of who were Mexican, too — at the trendy clubs and restaurants in the city where major artists, managers, and record label execs spent their time.
In 2017, Vice Menta made their debut with their EP "LA Wave," proving their talent and captivating audiences and music execs equally. It didn't take too long for a label to notice them, and in 2018, they signed their first deal with Warner Music Latina. They released the song that changed their lives, "Granada," and now they're back for more with an improved sound, trippy visuals, and a very eye-catching look. *Insert a few eye emoji here*
They've already collaborated with big names like Theron Thomas, Felp 22, Mario Bautista, Anitta, Becky G, Prince Royce, Usher, and more, but they're not stopping there. Besides their innate vocal talent and unique style, they write and produce all their music. Talk about the whole package!
Image Source: Courtesy of Vice Menta