The Life Lessons I Learned From My Surrogate Abuela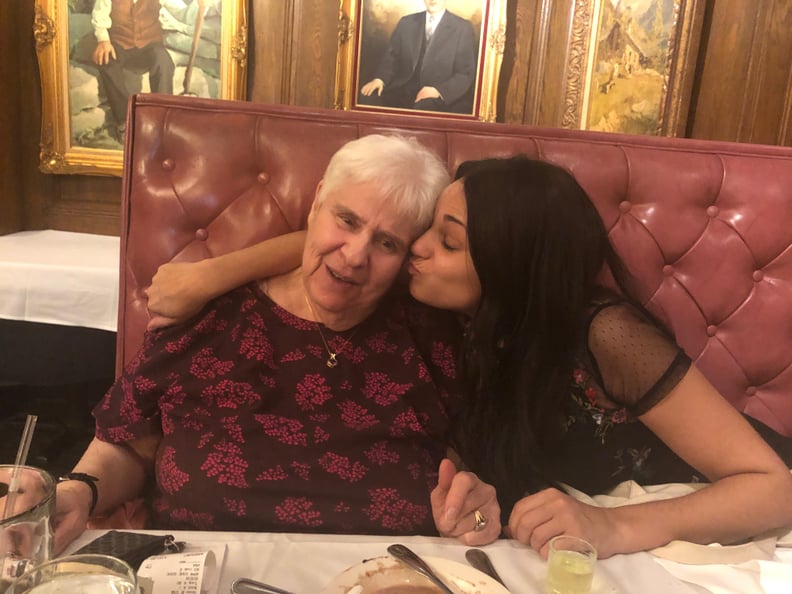 Irene San Segundo
Irene San Segundo
Last year, after going through a divorce 3,500 miles away from my hometown and my family, I was having a really hard time and craving that feeling of closeness and support that only your hermana or your parents can give you. Although I was already volunteering for sustainable-fashion nonprofits and food-waste initiatives, that major breakup made me want to find something that gave me a sense of connection. I decided to start visiting older New Yorkers who, just like me, had no family in the city. That's how I met Karen, my surrogate Abuela. She has seen every single Broadway show ever made — maybe twice! She knows the songs' composers by their first names and wouldn't miss her theater class for the world, even during a pandemic. Who would have told me a year ago that this fascinating woman — who is probably 50 years older than me — would become one of my closest and dearest friends?
We matched through Citymeals on Wheels and Encore services' Friendly Visitor program, which works in a pretty similar way to dating apps, pairing you with elderly neighbors nearby with whom you have something in common. After a thorough screening and a couple of interviews, we had our "first date," where we talked a lot about sewing, embroidering, and growing up in New York. But I soon realized what she really loved talking about (even more than Broadway!) was her parrot, Baby QT. When you call Karen on the phone and get the answering machine, the first thing you hear is the bird. "This is Baby QT, and this is Karen. Please leave your message." She also signs off all of her emails with "Karen and Baby QT." That first time we met at her place, she told me the story of how she got the parrot with such detail, it took her over an hour and a full cup of tea.
Before the pandemic, we had our routine. We would get together every Monday morning at 10 a.m. She would wait for me at her Lower East Side apartment filled with all kinds of stuffed animals in the shape of frogs and Broadway souvenirs, the table already set with a combo of pretzels, figs, nuts, cookies, and strong coffee. She loved watching me eat the food she couldn't enjoy because of her strict Weight Watchers regimen. We would also go see musicals and magic shows once a week, and we celebrated her birthday in her favorite restaurant of all time: Forlini's in Chinatown.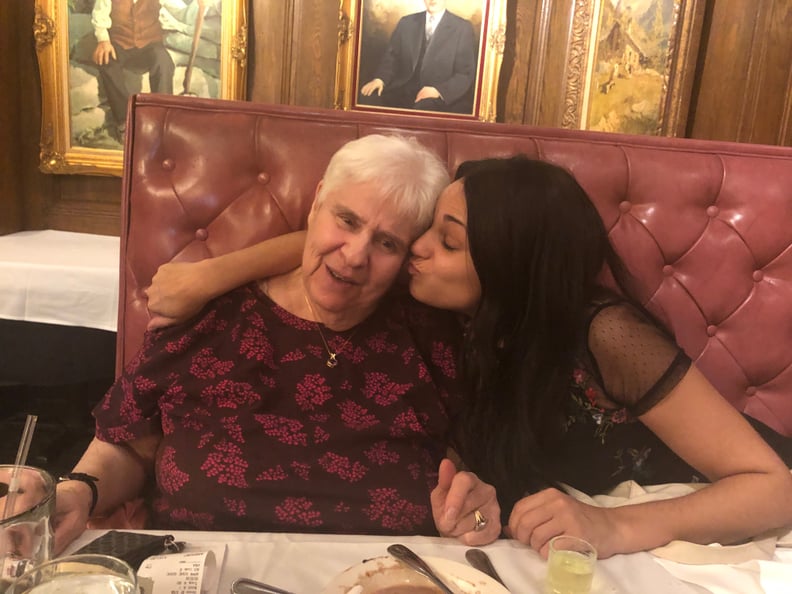 During the pandemic, we replaced the Monday-morning breakfasts and theater visits for weekly chats on the phone and video calls. I've even seen her Halloween theater group's performance over Zoom. She was so proud of her role in that play! And before and during the coronavirus crisis, Karen has shown me how to always look on the bright side and rely on friends when times get rough. For months, she couldn't leave her apartment, but she was still taking all of her activities online: current events class, American musicals history lessons, social therapy, etc. Sometimes, when I called her, she told me she had to hang up because she was too busy with her social schedule and phone calls. She also taught me to cherish and always have your friends' backs — and she has so many. Even when she wasn't supposed to leave the house, she would sneak out to help one of her oldest friends who was having trouble with her computer and couldn't communicate with others. And, she even kept volunteering herself! She's been a volunteer at a blood bank for years and didn't want to let the fear of the pandemic stop her.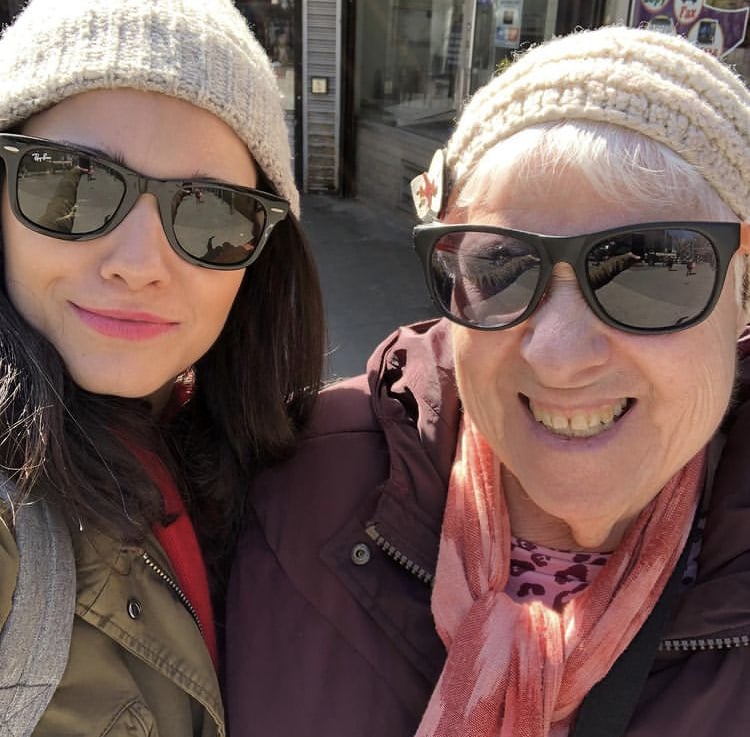 Even though Karen and I found friendship, the truth is that one in every four adults over 65 feels lonely, according to the CDC. While it's hard to measure precisely the impact of social isolation, not having a social network of friends and family around definitely has a terrible effect on health, even as much as other factors like smoking. This experience opened my eyes to see and truly appreciate things I already had in my life that many take for granted, like how having a solid group of friends can literally save your life, how little it takes to make someone else feel seen and loved, and how powerful and healthy it is to keep an open mind and willingness to learn new things or meet new people, no matter your age.
This year, with the health crisis, this community's isolation has only increased, so with Thanksgiving and the holidays coming up, please think of those who spend day after day alone and consider donating and volunteering. I'm sure it will change your life like it has changed mine.