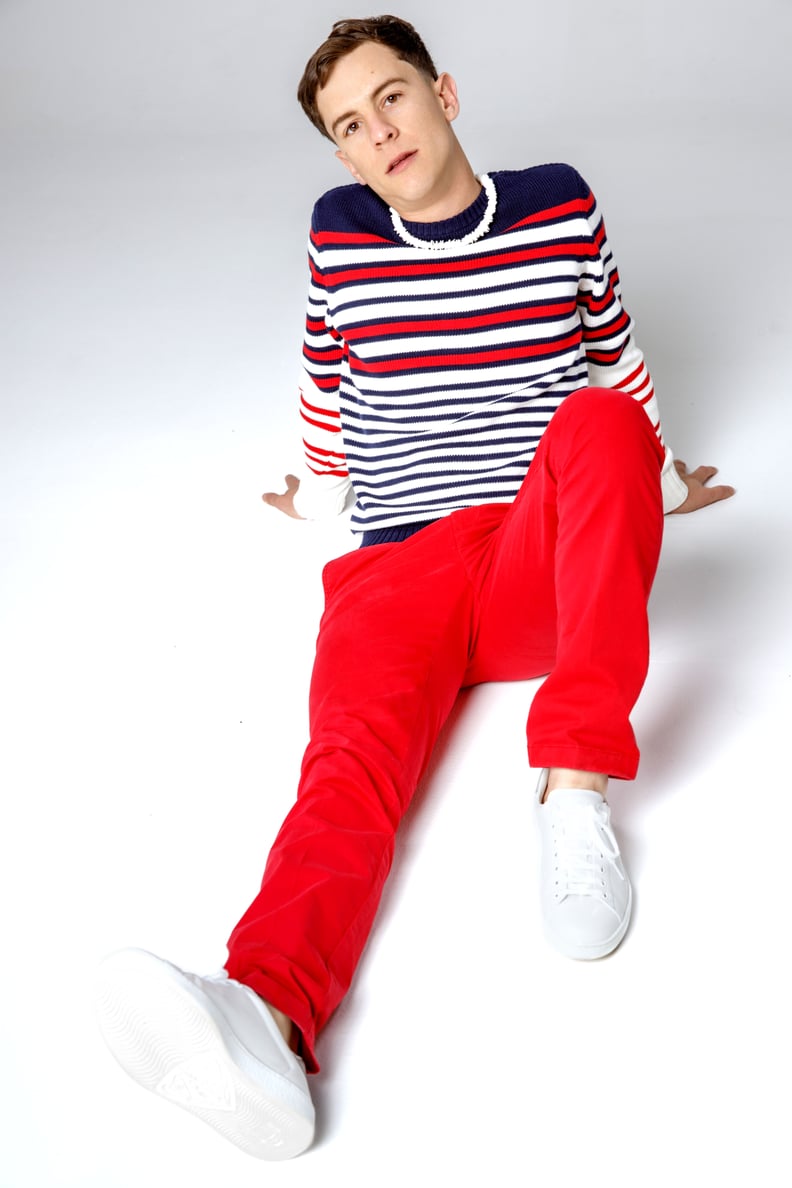 Courtesy of Universal Music Latin
Courtesy of Universal Music Latin
Flashback to January 2019, when in a fateful Spotify moment, the newly-released "ReBoTa" came on. To be honest, I thought it was one of those early-2000s reggaetóns that I had missed because I was too young to keep up with the growth of the movement. After some digging, I learned the song was by a brand-new artist called Guaynaa.
The biggest surprise came when I saw the music video. I thought the real Guaynaa had hired a clean-cut actor — far from the typical reggaetón aesthetic — to make the video a lot more ironic. But no, that was him. Just your regular guy. No tattoos, no piercings, no grills, no diamond chains. Just a plain white t-shirt, shorts, a bandana, and what looked like convenience store sunglasses. And to this day he's all about keeping it real in an industry where it seems like the flashier you are, the more attention you gain.
"You'll never know who an artist really is when you give him fake teeth, or a chain that will probably hit his abuela in the face when he asks for la bendición," Guaynaa told POPSUGAR in a recent interview.
Jean Carlos Santiago Pérez always stood out among his friends. "I was always surrounded by rappers, or friends that dressed up like rappers," he said. So, they began calling him "el Guaynabito" or Guaynaa as a way to make fun of him because he looked like he lived in Guaynabo. "Guaynabo is an area in Puerto Rico where — according to the island's sayings — the rich people live," Guaynaa explained.
I don't represent that I was raised in a golden cradle, but sometimes I look like that.
His background is not as fancy. "I come from a very poor family. My mom arrived in Puerto Rico with my Cuban grandfather, who was a political prisoner, when she was six years old. My grandfather, grandmother, and my mom only had $10 to their names," he revealed.
Meanwhile, his dad is a descendant of the Puerto Rican natives and was a sugarcane cutter. "Basically, I come from a family that earned everything through a lot of sweat and tears. I don't represent that I was raised in a golden cradle, but sometimes I look like that."
With an unconventional look for an urbano artist, and a sound reminiscent of the beginnings of mainstream reggaetón, Guaynaa is releasing his first EP, titled BRB, after a year and a half of a solid, impressive career. "BRB is 'Be Right Back' because it's an EP that we're releasing almost halfway through the year," Guaynaa said. "We have a lot of content, but we wanted to give people a taste of it, especially during quarantine, and to bring that music to their homes to help them cope and get through this."
He added that reggaetón is a genre that makes us happy and can bring people together to share quality moments. He wanted to bring some of that to everyone, that "we'll be right back with more shortly."
For Guaynaa, this EP is a compilation of his career so far. "This is a collection of many stories, sacrifices, and beautiful memories, so it's something very special," he said, adding that this year and a half of his career taking off "has been totally crazy."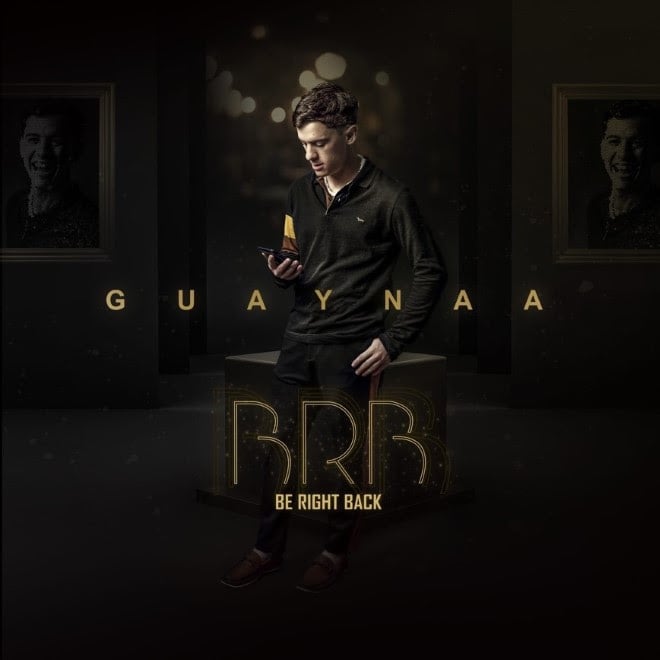 Guaynaa had his first taste of fame in 2017, when he recorded a freestyle about life after hurricane María in Puerto Rico and it went viral. It expressed exactly what so many Puerto Ricans wanted to say about the neglect they felt the months after the hurricane destroyed the island. His popularity grew, and he began creating a fanbase on social media. That's when he said to himself "ok, ahora llegó el momento de darle," and he shifted his goals towards music.
"That's when I realized I had a real opportunity to be an artist," Guaynaa said. He left behind a career in Chemical Engineering, and a stable job at an oil refinery, but that first year he felt he sacrificed all for nothing. "I didn't know what I was doing. I just had a gift to write and improvise," he added. Little by little he surrounded himself with the right people, who guided him in the right direction towards building the career he had imagined.
I didn't know what I was doing. I just had a gift to write and improvise.
Guaynaa reflected that releasing "ReBoTa" as his first single for people to get to know him was an initiative from his management team, versus including him in a remix by another artist and take it from there. He doesn't take for granted the fact that he gained so much success and popularity thanks to his own song, as not a lot of artists these days have that privilege.
This opened the doors for him to feature top Latin artists in his own remix of this song, with none other than Nicky Jam, Farruko, Becky G, and Sech joining him for an all-star hit that make people want to perrear even harder.
His following singles, "Buyaka," "Chicharrón" feat. Cauty, "Full Moon," feat. Yandel, and "Rompe Rodillas" continued positioning him as a respected artist within el género and are all included in the EP, along with his newest release "Mera," as well as a special collaboration with Rafa Pabón called "El Bibí."
"I want this EP to make people happy. I want everyone to take these songs and create beautiful memories with them," Guaynaa said. "I want them to perrear, to enjoy, to laugh, to have fun with it, to feel that warmth that brings us together."