Who Is Jhay Cortez?
Jhay Cortez Is Definitely Putting La Presión on Other Urbano Acts With His Fresh Proposal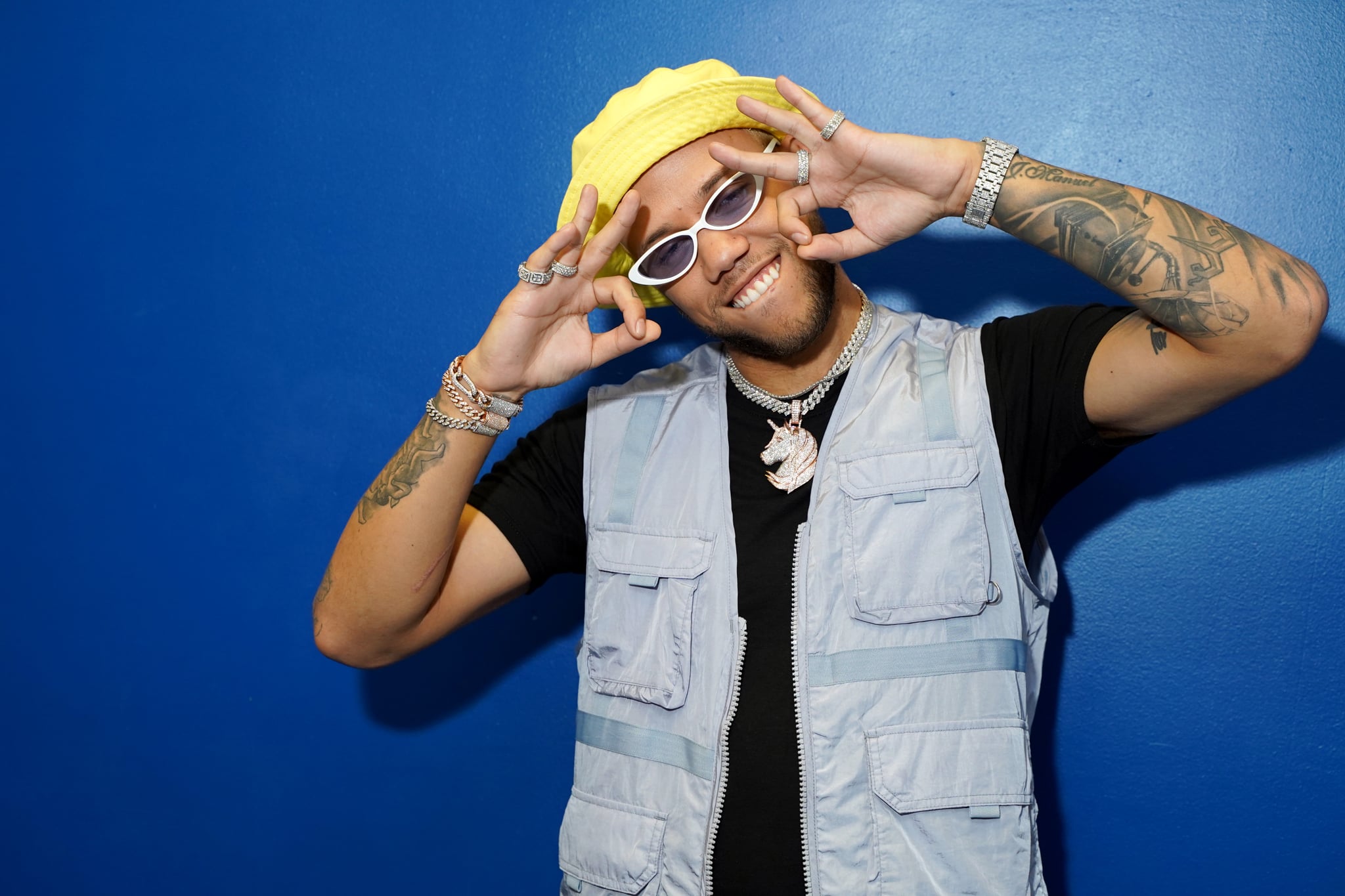 Image Source: Getty / Jared Siskin
When you follow Jhay Cortez on Instagram, the first thing you notice are the six unicorn emoji on his description. And if you ask me, it totally makes sense. The Puerto Rican artist is sort of like the rare, mythical creature in the urbano scene — a new discovery to some, but working hard creating his magic without expecting recognition for many years.
You've definitely heard his music, whether you realize it or not, as his name is behind hits like Anuel AA's "Amanece," Natti Natasha and Ozuna's "Criminal," Bad Bunny's "RLNDT," Cardi B's "I Like It," and Benny Blanco and Tainy's team-up featuring J Balvin and Selena Gomez, "I Can't Get Enough," among many others. In fact, he was also behind Tito El Bambino's El Patrón: Invencible album, which won a Latin Grammy for best contemporary tropical album when he was only 18 years old.
When I met Jhayco — as he also goes by — he seemed shy, very low-key, but very stylish. He was fighting a cold yet had the best attitude toward his jam-packed schedule. He's young, focused, and determined, and he's having quite a year thanks to his work ethic and his humble demeanor. I honestly don't know how he keeps his cool knowing that his song "No Me Conoce (Remix)" featuring J Balvin and Bad Bunny has more than one billion streams on digital platforms. And to think this collaboration happened sort of like a birthday present.
"I was in Madrid, and J Balvin FaceTimed me on my birthday," Jhay told POPSUGAR. "He said, 'Mira, I have a friend who loves the song and wants to do it!' And when he flipped the camera, that friend was Bad Bunny. It was definitely the best birthday present." Jhay added that he had thought of J Balvin for the remix because he had said he loved the original song.
The success of "No Me Conoce (Remix)" was sort of like entrar por la puerta grande to the forefront of an industry where Jhay had been behind the scenes since he was a little kid. "I started listening to reggaeton when I was 11 years old," Jhay said. "I became a fan of Don Omar, and that's when I decided I would pursue being an artist."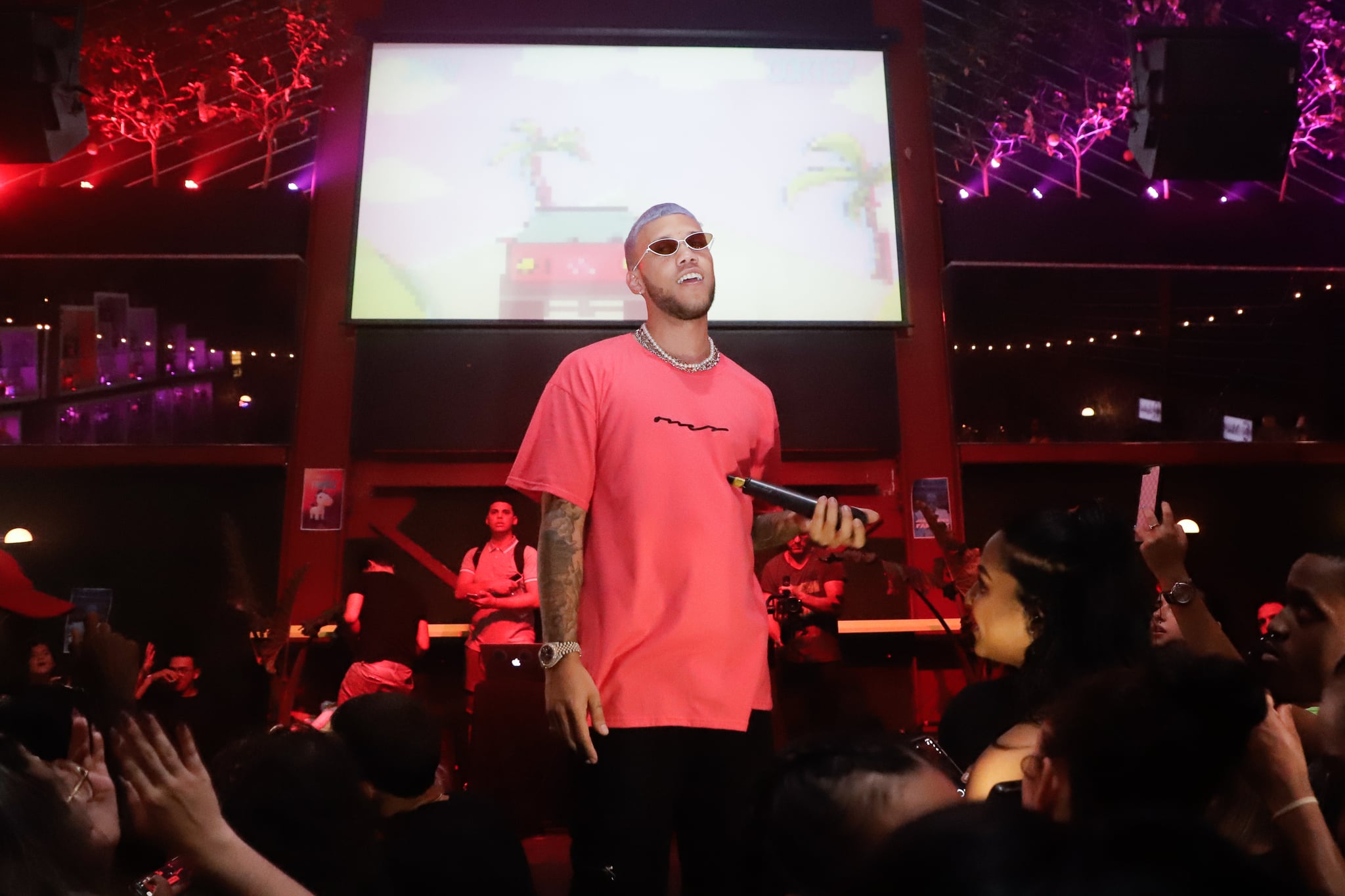 Image Source: Getty / John Parra
"I started improvising, dressing the part, watching videos, learning about where reggaeton came from and who were the pioneers of the movement, and that inspired me to start writing my songs," Jhay added. "At 16, I wrote songs for Zion y Lennox, and later for Tito El Bambino, which won me a Latin Grammy." But Jhay acknowledges he was still very young and new, and he had to continue learning in order to fully develop the songs the way he wanted.
Eventually, he got together with acclaimed producer Haze, which led him to work with Yandel, Plan B, Nicky Jam, Ozuna, and Natti Natasha. Yet that still wasn't enough for him. He wanted to create for himself and to show the world that he also has what it takes — and more. But writing for himself proved to be a challenge. "It felt a little backwards," Jhay said. "When I started writing for myself, I had to really focus on my age and the things that I like, that my generation would also enjoy."
His EP Eyez on Me was sort of like that trial, where he explored who he was as an artist and shaped his sound to become the staple we now know. His new album, Famouz, positions Jhay as the new urbano icon we didn't know we needed but now can't live without. "I grew a lot from Eyez on Me to Famouz," Jhay reflected. "I found myself. Famouz is more who I am now. I know where I'm going."
And that journey has been met with another awesome collaboration, "Deseame Suerte" with Karol G. "I had written that song with Reik's Julio Ramírez, and I have no idea how Karol heard it," Jhay revealed. "But she wanted to do it and I obviously said yes because I admire her so much as an artist and respect her a lot. She's tremenda artista, and I'm so thankful about this collaboration."
Another brand-new collaboration Jhay has in the works is "A Mi Manera (Corbata)" with Sofía Reyes. The music video feels like an Alice in Wonderland pastel dream in lilacs and baby blues that takes place in a California mansion, and Jhay's character gives major Mad Hatter-meets-Hugh Hefner vibes. The song is more pop-y than we would expect, proving his versatility as an artist who adapts to any genre while still keeping his essence.
Jhay has a long career ahead of him, and he's determined to continue growing and improving. "Right now I want to continue upgrading my tour — which will go to Europe in December," he said. "I also want to continue taking my music to places where I'm still not known. I want to release a new album, drop more videos, content, and evolve as an artist and as a person."