10 TikTok Trailblazers Speaking Up During Pride Month
10 TikTok Trailblazers Who Are Making Their Voices Heard For Pride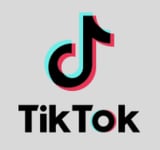 We partnered with
TikTok
to shine a spotlight on LGBTQ+ creators who are celebrating Pride now and into the future.
Though we won't be attending the usual parades and parties during Pride Month this year, there are still plenty of ways to celebrate the LGBTQ+ community, including on platforms like TikTok. So let us introduce you to 10 groundbreaking LGBTQ+ TikTok trailblazers who are advocating for LGBTQ+ people everywhere during Pride Month — and beyond.
Each person featured has been nominated as a TikTok Trailblazer, an LGBTQ+ creator who is redefining what it means to embrace self-pride and live their life to the fullest. From musicians pushing boundaries to creators defining their identities and breaking stereotypes, these honorees have been nominated by their fellow creators for being at the forefront of the next wave of digital entertainment, while also using their platform to make a positive impact on the LGBTQ+ community. Keep reading to get to know them!



Denise and Ebony
, along with their three children, show what amazing futures for young LGBTQ+ fans can look like. "Representation matters," they said. "We live in a diverse world and there is someone out there who can identify with us, and our journey, and our culture, and our background. To get that inspiration is important, and you need to see yourself reflected in the world."
Kane Caples
is a skater that is working to make the skate community a more accepting and safer place for queer people. "Skating was never a safe space for the queer community," they said. "People would kick us out of the skate park. I want to inspire others to be themselves. If people are uncomfortable with their gender identity, it can be really scary, so I want to spread representation and get my message out there to a lot of people."



Terrell and Jarius
are amazing role models to young LGBTQ+ fans who want to see what a healthy, happy LGBTQ+ family looks like. "It's important to be visible and out in our community because it just goes into representation," they said. "For us, being a two-dad household and being African American, it's important to show that you can have this too and that it's possible."
Crissa Jackson
is no stranger to being a role model; as one of the first females to play on the Harlem Globetrotters, she never lets stereotypes define her. "I get a lot of young people messaging me letting me know that I've helped them be proud of who they are," she said. "I have a voice to inspire others. For instance, I have a wife and a daughter and a lot of people can see that there is hope in this community. There are stigmas that lesbians don't keep relationships or this and that. It's important to show people that it isn't easy, but it's possible, and to keep going and keep having hope."
Isaiah
uses his voice on TikTok to make a difference and inspire change. "TikTok has given me space to speak my mind," he said. "I never thought I would find a platform that would let me do that. Being able to see so much diverse content on the For You page opened me up to do the content that I really wanted to do. I started to see more people talk about social justice issues and I did not expect that from a popular platform. I can get inspiration from so many diverse people and that gave me the confidence to do the same."
Collins
uses TikTok to be more creative, and wants to utilize his influence to help others. "Growing up, I wish I had other people like me to go to and talk to about what I was going through," he said. "It's important for me to make sure other young people can feel comfortable with with themselves."
While at first
Cristian
was apprehensive about being his authentic self on TikTok, he has found a lot of support on the platform. "Honestly, at first I got a lot of negative comments about people questioning why I dress and the way I dress, but I found that behind that is actually a lot of positivity, people who are super supportive and who like me for me," he said. "Before I was hiding who I was, but being myself on TikTok means the world. I get to fully be myself. Changing my name from Wot.Dennis to my real name Cristian is me being myself. People tell me that seeing me be myself allows them to be their authentic self."
Boman's
hilarious, unique comedy spreads joy across TikTok. "My focus has always been the things that bring us together," he said. "As much as we are different we are all going through the same things. I felt so different from everyone growing up, so now to have have this platform is amazing. When I was little, there were no LGBTQ+ or queer characters on TV. And now for it to be cool to be queer is crazy. My TikTok videos aren't about being queer but me as a person. The fact that I can transcend being labeled as one thing has been so freeing and amazing."
Sarah
, who is both a TikTok Creator Ambassador and a Trailblazer, uses TikTok to accept herself and create visibility in her community. "Growing up, especially within the African community, it's easy to put yourself in a box. TikTok has helped me find myself and accept myself and not be ashamed. When you don't have representation, it's easy to feel like you're flawed being yourself, but when you do have it, it's easier to accept yourself. I didn't see dark-skinned girls growing up, and I felt like something was wrong with me inherently, but seeing other people has changed that for me."
Juwan
uses her platform to add important representation for the trans community. "At first I saw only a select few TikTok people in the community, not very many people who are trans," she said. "When I joined TikTok, I was told that I was such an impact to the community. It is important to be visible to spread awareness to young trans people because there is a lot of misinformation."