Best Books 2014 Goodreads Choice Awards
The Best Books of the Year According to Goodreads Members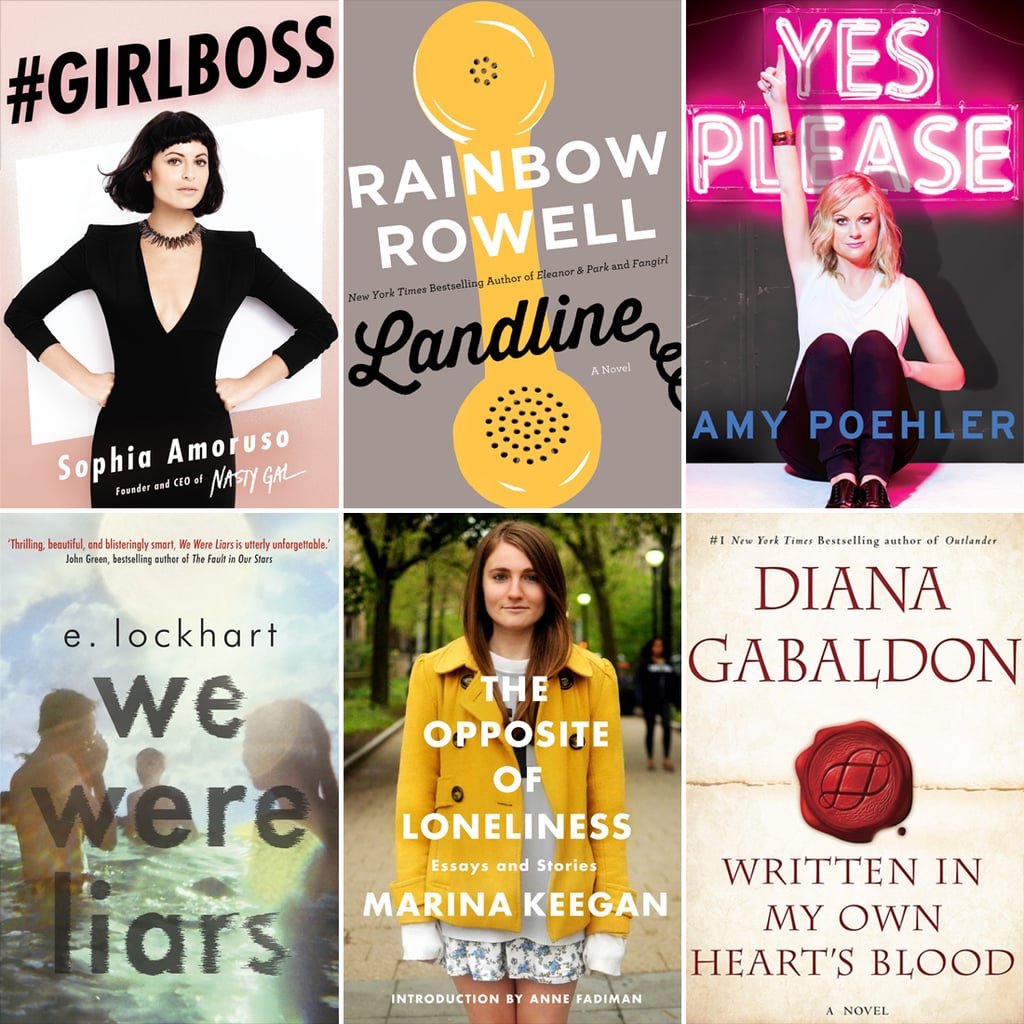 The readers have spoken. More specifically, the members of Goodreads have cast 3,317,026 votes on the social network to determine their favorite books of 2014. It's the annual Goodreads Choice Awards, and this year's winners include some of our picks for the best books of 2014 as well, including Rainbow Rowell's Landline and the latest in Diana Gabaldon's Outlander series, Written in My Own Heart's Blood. Without further ado, here are the results by genre with additional notes provided by the site.
Fiction
Landline by Rainbow Rowell
This is Rowell's first win in fiction after taking the winner and runner-up positions in the young adult fiction category last year.
Mystery and Thriller
Mr. Mercedes by Stephen King
It was an incredibly close race in this category, and King narrowly edged out Robert Galbraith aka J.K. Rowling.
Historical Fiction
All the Light We Cannot See by Anthony Doerr
This National Book Award nominee continues to get glowing reviews and is one of the most searched-for books on Goodreads this year.
Fantasy
The Book of Life (All Souls Trilogy #3) by Deborah Harkness
Romance
Written in My Own Heart's Blood (Outlander #8) by Diana Gabaldon
Jamie and Claire fans, rejoice! This is the eighth book in the global megaseries that has now won new fans this year thanks to the popular TV series, Outlander.
Science Fiction
The Martian by Andy Weir
This was originally self-published and then picked up by Crown and became a bestseller.
Horror
Prince Lestat (The Vampire Chronicles #11) by Anne Rice
Rice has brought back her much-loved vampire antihero of Interview with the Vampire fame.
Humor
Yes Please by Amy Poehler
Parks and Recreation star Poehler dishes on juggling work and parenthood and how she got to sit on George Clooney's lap.
Nonfiction
The Opposite of Loneliness by Marina Keegan
Posthumous winner Keegan was a talented Yale graduate who died just five days after her graduation in a car crash. This is a collection of her essays.
Memoir and Autobiography
This Star Won't Go Out by Esther Earl
Posthumous winner Earl was the inspiration for the blockbuster book and movie, The Fault in Our Stars.
History and Biography
The Romanov Sisters by Helen Rappaport
Described as the "Princess Dianas of their day," the Romanov sisters continue to capture our attention due not only to their lives but also the tragic end in a basement at Ekaterinburg in 1918.
Business
#GIRLBOSS by Sophia Amoruso
Food and Cookbooks
Make It Ahead by Ina Garten
Graphic Novels and Comics
Serenity: Leaves on the Wind by Zack Whedon
This author is the brother of Joss Whedon, and his book continues the story of Joss's cult hit TV show, Firefly.
Poetry
Lullabies by Lang Leav
This author is an artist and writer whose poetry has attracted a cult following. Khloé Kardashian shared the poem "Closure" by Leav on Lamar Odom's birthday.
Debut Goodreads Author
Red Rising (Red Rising Trilogy #1) by Pierce Brown
Universal Pictures has the rights to make a movie of Red Rising, the first in a dystopian sci-fi trilogy.
Young Adult Fiction
We Were Liars by E. Lockhart
This was the most searched-for book on Goodreads this year.
Young Adult Fantasy and Science Fiction
City of Heavenly Fire (The Mortal Instruments #6) by Cassandra Clare
Middle Grade and Children's
The Blood of Olympus (The Heroes of Olympus #5) by Rick Riordan
Picture Books
The Pigeon Needs a Bath! by Mo Willems