Christian Dating Sites
10 Christian Dating Sites to Check Out Today
If you are hoping to find "the one" without having to say goodbye to your strong Christian beliefs, then you have come to the right place! Check out this great post from AskMen for a list of Christian dating sites that will help you find a potential date who is guaranteed to have similar values.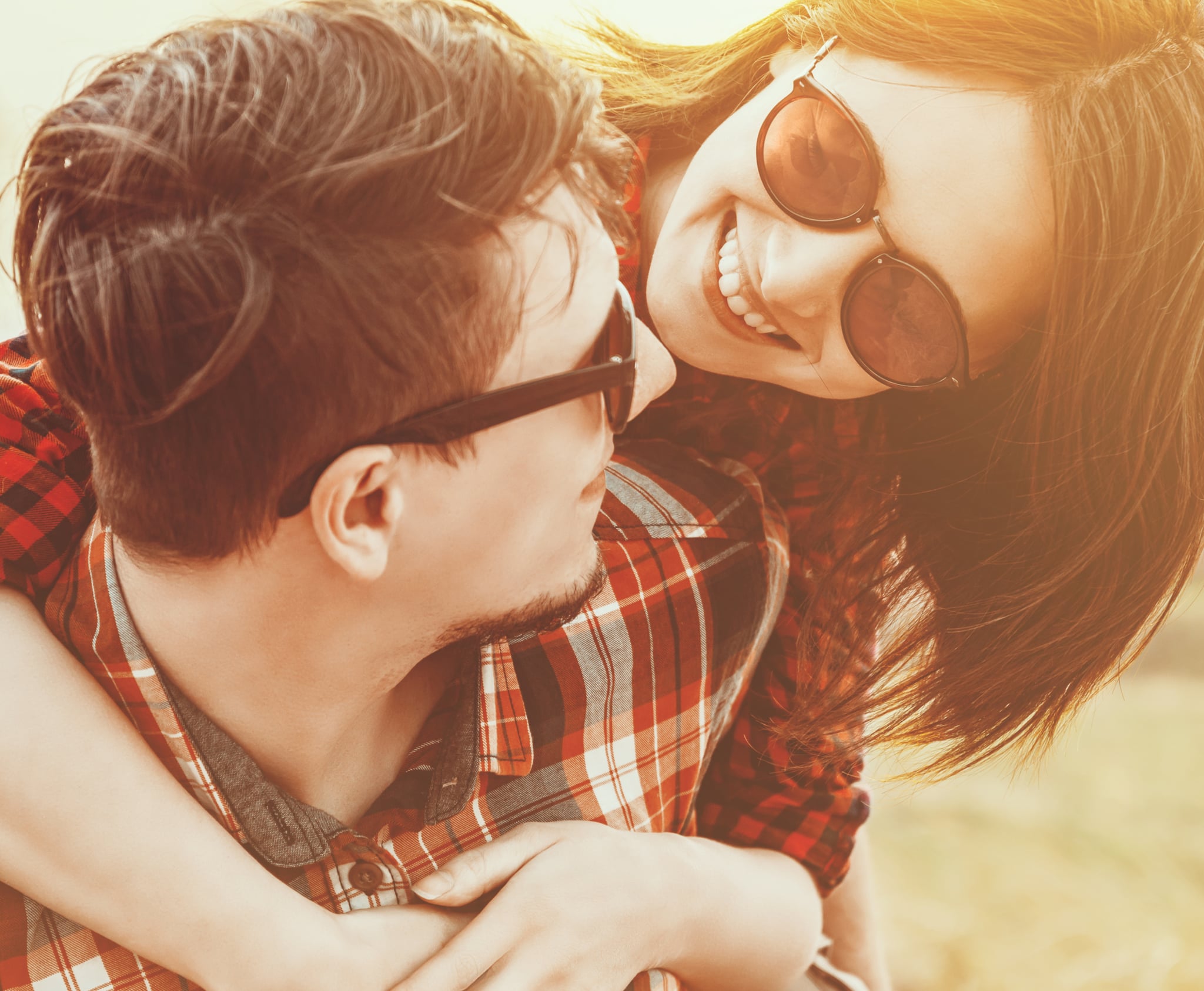 It doesn't matter if it's your first date, your long-time girlfriend, or your potential wife — having something in common is critical to the success of any relationship from a casual hookup to a marriage. And in any healthy intimate relationship, these things shared in common are often deep-rooted values that stem from beliefs about faith and individual religious upbringings.
Enter Christian dating sites. The truth is, religion does have an impact on intimate relationships, and it's bigger than you might think. With the onset of the hook-up culture, religion has tended to take a backseat when it comes to finding a partner on online dating sites. It's not about a relationship; it's about sex, right? While that may be the case, no relationship is going to last long, much less exist, if you don't share the same values about sex — something that's often determined by your faith.
Of course, not all Christian dating sites are the same. These sites vary greatly in levels of religious focus and faith intensity. Some Christian dating sites are intended for serious relationships, while others are positioned as being for friendships and casual dating. And of course, none of these sites will be checking up to make sure you were in church last Sunday.
Christian dating sites are simply a way to weed out those who don't share the same fundamental values as you do, and to give you a better chance at success in your next relationship, or, at the very least, something in common to discuss on your first date.
10. eHarmony Christian
Although eHarmony is often confused as a Christian-only dating site, it's actually intended for users of any faith. The mainstream dating site is unlike its competitors in that your profile is a unique 'Book of You'. Your profile allows you to showcase an extremely extensive overview of yourself, including short answers to open-end questions, such as 'The one thing I am most passionate about', one-line listicle answers to questions like 'The three things which I am most thankful for', your favorite music, movies, TV shows, and sports, your political views, your pictures, and much more. To use the site as a Christian dating site, the trick is to use keywords in your profile that relate to faith or religious orientation, and likewise to scan member profiles for similar terms. At first glance it's a lot to take in but the amount of information you gather from these profiles is unmatched in the Christian dating and even online dating industry. To make the site easier to navigate, there's a much more condensed overview page that displays user basis (first name, last date of activity, height, age, location, and a single cover picture) upon first glance.
eHarmony takes the reins and does an excellent job of doing the work (aka matching) for you, heavily based on a personality test you take when signing up. If you're dissatisfied with the matches provided each day, you can also browse the What If section, which displays one user at a time with whom you share common interests. The site is specifically designed to only show you a limited number of profiles each day. (Which, eHarmony claims, is scientifically shown to help you take more interest and find more positives in each individual profile, as opposed to constantly trying to find the next best thing.) Beyond the semi-odd limited matching feature, eHarmony comes with countless other attributes, such as its massive user database, that makes the dating site a top-notch option.
9. Christian Date
If you're not too keen on paying to find love, Christian Date provides a free online Christian dating platform and matchmaking service. This is one of those dating sites where you'll get out of it what you put in. Unlike eHarmony and other dating sites that do almost all of the work for you — be that good or bad — Christian Date is very engagement-dependent. In terms of Christian dating sites, Christian Date is most similar to Plenty Of Fish, although it does have some unique features, such as the option to upload a voice clip to your profile.
You can sign up and create your profile for free within an interface that resembles Facebook, from about seven years back. Once signed up, your next step is to actively search for matches. Searchers are primarily based on the filters you select, but you can also search by who is online, or who is in your 'interest circle'. Other search options include browsing through your saved searches or through a group of selected matches Christian Date recommends. You have three options to show interest: favorite a user, send a smile, or send an email. Once you've actively searched, you can keep track of interactions in the Connections section, which saves your user activity including the users you have favorited or have favorited you, users who viewed you, or users who sent you a smile.
If you're ready to take control of your dating life, rather than have a dating site do it for you, Christian Date is the perfect place to start.
8. Match.com Christian
If the more niche Christian dating sites aren't your cup of tea, you can opt for a mainstream dating site, with faith-based features. Match.com Christian offers all the benefits of the popular site, including its massive user audience, and provides profile sections for religion. Although it's not technically a Christian dating site, it does allow you to select your religion, and offers more detailed choices regarding religion than other mainstream sites. Profiles provide a Background and Values section in which you can choose from 13 religious affiliations with which you identify and you would like your date to identify. You may select for yourself and your date either Christian-Catholic, Christian-Protestant, Christian / LDS, or Christian-Other. Below your faith selection, there's also a short answer area to elaborate on your faith and beliefs, which you can use to convey how strong your religious values are and how much religious choice matters to you in your matches.
To furthermore make use of Match.com for Christian dating, you can filter emails and searches by religion. Emails from members who do not match your selected religious choices are still accessible, although these are placed in a filtered mailbox. When it comes to searching, as few or as many profile sections as you would like, including filtering for your preferred religion in a match. It may take a little work, but using the keyword filter option is another trick you can use to search for profiles with faith-related terms, such as 'church', 'prayers', 'God', etc.
If you're a Christian dater and religion matters to you, but is not a complete deal-breaker, Match.com Christian is the best mainstream site to use as it provides the most versatility of such sites when it comes to customizing your matches based on faith.
7. Christian Crush
The relatively new Christian dating site, Christian Crush, offers the best balance of useful personality and faith-based questions to help you discover your most suitable matches. First off, the site gives you two weeks of access completely free, which is a major plus if you're vetting different Christian dating sites. Christian Crush also provides unique features some of the more traditional dating sites lack, including the screening of all members through the sex offender registry, the option to add a personal video message to your profile, and the unique aspect of donating 10% of all profits to local ministries.
Christian Crush profiles are rather unique for a Christian dating site, and are founded upon your 120-question signup personality questionnaire (that really only takes around 10 minutes to complete). Additionally, member profiles contain short answers to faith-based and personality questions such as denomination, church attendance, Type A or Type B personality, conflict style, and love language. There's also a long answers section to your profile in which you can elaborate on your faith history, favorite Bible verse, life goals, and attitudes towards philosophy and money. Although profiles contain more information than many mainstream dating sites, matches are mainly made regarding faith-based information, such as how you feel about Jesus.
As a site just over two years old, member count is limited, but growing. However, Christian Crush is rather innovative as it doesn't follow any single dating site mold, and takes a new school approach to finding love online based on faith.
6. Christian Dating For Free
As the name implies, Christian Dating for Free is a Christian dating site that is 100% free to join and use. The site features extremely active chatrooms and forums that make it easy to spark connections with other users. As a free Christian dating site, it has most of the basics of a paid dating site, without all the bells and whistles. You can communicate via wink, chat, or free mail, keep a favorites list, and conduct detailed searches. The basic search covers your must-haves, allowing you to filter by gender, age, looking for, country, state, and zip. The advanced search is almost identical to Match.com, and allows you to dig deeper, filtering by marital status, thoughts about or current children, smoking habits, body type, hair color, eye color, ethnicity, and keyword. As a faith-based site, your profile features your denomination, but does have the option of 'other' if you don't identify with a single denomination or would rather not share such information. As a free Christian dating site, it can attract one-time users, but with vast features and an abundance of capabilities all for free, it's certainly worth checking out.
5. Catholic Mingle
Catholic Mingle is designed for all types of single Christians looking for friendship, casual dating, serious dating, and marriage. The Christian dating site features a brief sign up quiz to gather some basic information that takes you only minutes to complete, and can quickly get you up and running. Once you join, you can expand upon on your profile with fun facts, preferences, and more. Similar to Match.com, profiles are internally reviewed by staff members to eliminate offensive content. Additionally, and more similar to OKCupid this time, you can also answer optional questions to improve your matches and give others a broader picture of who you are and what you're looking for. Optional question are both faith based, such as 'What does being a Catholic mean to you?' and relationship focused, such as 'What have you learned from past relationships?'
Once a paid member, you have a range of communication options to choose from: message boards, chat rooms, ice breaker questions, IM, email, options to send smiles and spiritual e-cards, and more. The message boards are the highlight of the site, ranging in topics from religion to entertainment, and offer the opportunity to communicate with others in a more casual setting. If you dread the overt process of sending emails to users online (and then dealing with the inevitable wait times, and possible lack of responses), this is one Christian dating site that allows you to open the lines of communication in more natural ways.
4. Christian Cupid
Want a faith-based site that isn't strictly limited to Christian members? Christian Cupid is, hands down, your best bet. Although the site name may be deceptive, this Christian dating site has a unique model of focusing on religion and faith-based profile information, without limiting you to only matches with Christian members. Upon signup you can select from various Christian denominations, or choose from other faiths such as Buddhism, Islam, etc. Signup also includes an area to indicate what type of relationship you are looking for: romance/dating — aka the more casual route — or marriage. And to furthermore show its progressiveness, Christian Cupid has an option to select currently married as your status. Slightly shocking? Sure. Realistic? Perhaps.
Communication is pretty standard, allowing you to show interest via profile views, IM/chat, and those such basics. And although searches don't strictly depend on religion, you can filter with faith options using information such as levels of religious values (very religious, religious, not religious) and church activity (daily, weekly, monthly, holidays, rarely, or never).
If faith is of concern or curiosity when dating, but not a deal-breaker, this is the best Christian dating site to join. After all, this may be the only Christian dating site on which you can indicate you are not Christian or religious, never attend church, and are currently married.
3. Christian Cafe
Christian Cafe is simply more relaxed compared to other Christian dating sites, and functions closer in features to a social networking site than dating site. As opposed to other faith-based sites that exist as one of many individual niche sites owned by a parent company, Christian Cafe is one of only three Catholic dating sites that are exclusively Christian-owned. The site has solid filters based on the Christian faith, denominational preferences, church involvement, and even level of religious belief, but puts much less severity on faith, such as with 'I'm still trying to figure it out' as a belief option. Moreover, the site has evolved with the times and works quickly, featuring an easy and painless signup process and Quick Matches based on your profile answers.
Although Christian-focused, the site allows you to find users based on more than religious beliefs. You can search based on appearance specifics, such as eye color or fashion sense, and you can even communicate as casually as wishing members a happy birthday. If you want a Christian dating site with a more mellow approach to online dating, Christian Cafe is the place to start.
2. Catholic Match
Hitting over 1 million members in 2013, Catholic Match is a Catholic's dater's haven. The Christian dating site has a by-the-book tone in regards to faith and online dating, yet the site itself has a rather buoyant feel, similar to that of an online interactive, Catholic-focused magazine. The signup process consists of a 30-minute multiple-choice questionnaire gauging appearance, habits, travel, interests, and of course faith, along with a short, paragraph-length bio area where you can describe yourself in more detail. As a result, profiles primarily focus on faith, family assessments, and beliefs, and the site uses these preferences in order to match you with complementary users.
There's no denying the Christian dating site is heavily Catholic-oriented, especially with search filters for preferences on self-disclosed topics such as abortion, contraception, and premarital sex. What's more, there's even a free temperament test based on Hippocrates' studies. If you're a devout Catholic with strong religious beliefs, Catholic Match is the best Christian dating site to use if you want to easily to filter out users who don't share your beliefs, and find those who do.
1. Christian Mingle
Christian Mingle is essentially the Match.com of Christian dating sites in terms of popularity, with some of the famed matching features of eHarmony thrown into the mix. Founded nearly 20 years ago, the faith-focused site now attracts around 2.4 million users per month of which about 56% are women. Needless to say, this is one Christian dating site where you won't run out of dating options. Christian Mingle takes a more conventional approach to online dating (as opposed to, say, Tinder) and is best suited for more serious users, seeking friendships, romance, and marriage.
With a simple, clean layout, it offers a plethora of features, including a novel Compass Matching tool, provides search options that rival mainstream dating sites (such as age, frequency of church attendance, body type, looking for, etc.), and gives you access to the entire user database — a major perk many competitors lack.
Faith is the forefront of your dating experience on Christian Mingle as profiles are centered around showcasing not only who you are, but also how your faith impacts your life.
However, the religious aspects of the site are really what you make of them. All you're required to disclose is your denomination, if known, and church attendance, and with sections such as Bible study you can certainly use the site strictly for faith-based online dating. But all in all, the highly-targeted features of the site that truly combine the best of Match and eHarmony, make Christian Mingle tempting to use as your regular dating site, no matter how strong your religious affiliation.
Check out more from AskMen: