Creative Alternatives to Wedding Traditions
5 Cute, Creative Alternatives to Tried-and-True Wedding Traditions
If you're usually one to go a little (or a lot) against the grain, your wedding doesn't have to be any different! Elizabeth Mitchell at Brides offers up some helpful tips and tricks for celebrating your nuptials and giving tradition a makeover.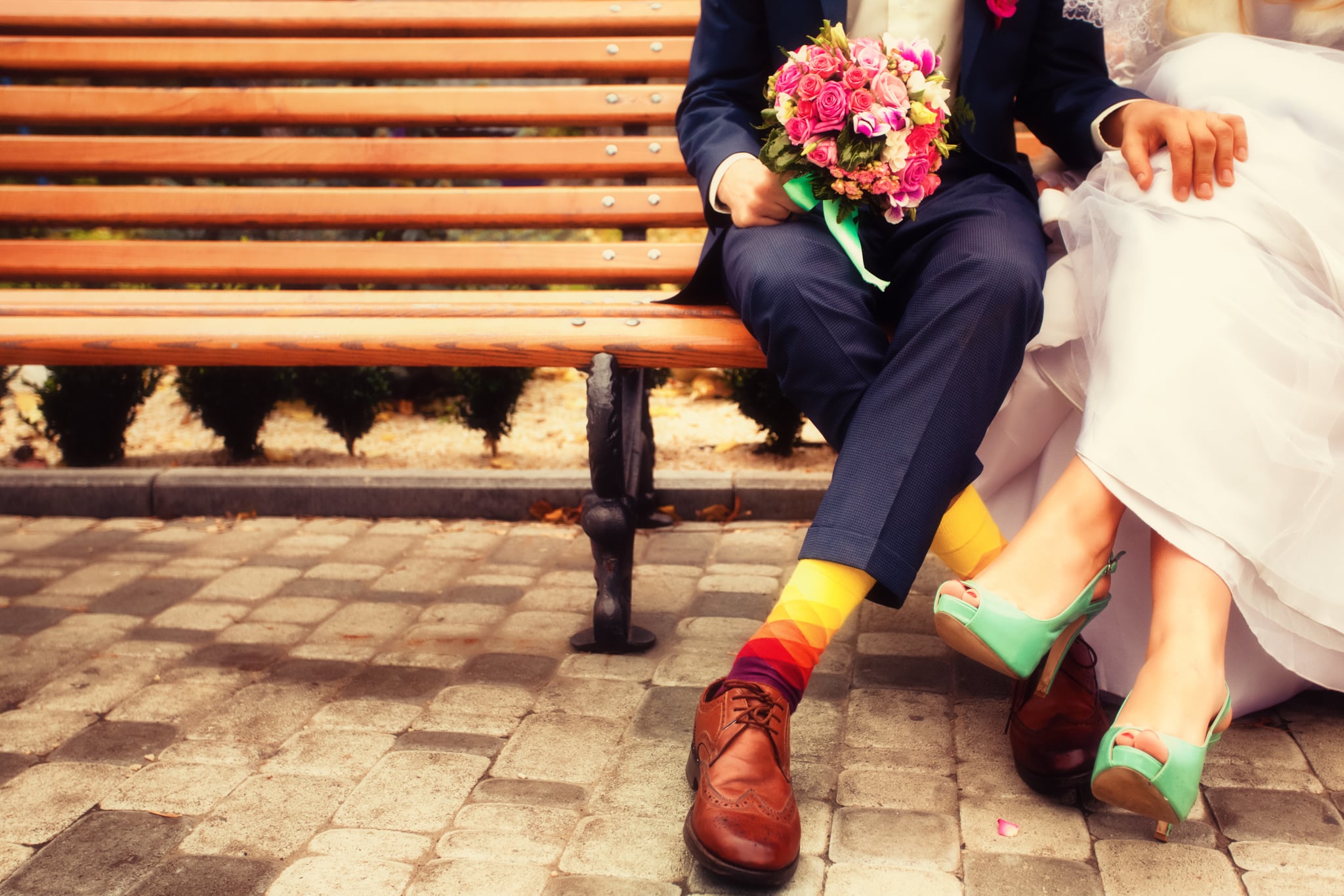 You spend a ton of time and money planning your wedding, so why shouldn't it be a total reflection of you and your fiancé (at least to an extent, anyway)? Whether you're an offbeat bride or you just don't know any little kids to walk down the aisle, you can still put a twist on tradition and personalize your big day with these alternative ideas.
1. Toss a breakaway bouquet
Don't want to nix the whole bouquet toss tradition altogether? Then gather all your single girl friends out on the dance floor and surprise them with a breakaway bouquet instead. "Many individual flowers or wrapped portions of the toss bouquet are tied together with a string, which the bride surreptitiously removes before tossing the bouquet," explains Lynn Jawitz, owner of Florisan Wedding and Event Design in NYC. "All of the ladies who are expecting one bouquet to come flying are surprised when many individual bouquets come showering down upon them, giving them each their own piece of the toss bouquet to take back to their seats."
2. Give your dog the ring bearer job
Or flower girl! It's no secret many of us consider our dog to be a part of our family so including them in the ceremony is pretty much a no-brainer. Associate planner and event designer at Pure Luxe Bride, Blake Bush, is absolutely loving this new trend. "They make the most adorable flower girls and ring bearers — or even as a companion to walk down the aisle with the groom," she says.
3. Do an anniversary first dance
If being the center of attention isn't exactly your thing, an anniversary dance is the perfect way to share some of the spotlight. According to wedding planner Shafonne Myers, founder of Pretty Pear Bride, an anniversary dance is when all married couples report to the dance floor, and as the song plays, the DJ calls out years of marriage. "Typically you start out with being married for 30 minutes (the bride and groom) and work your way up in years," she notes. "It's great because the song ends on the couple that has been married the longest, highlighting them as well as you and your husband."
4. Plant a tree to symbolize your unity
Calling all free-spirited, green brides! Keep things down to earth on your big day and bring both families together by planting a tree. "It's a fabulous alternative to lighting a traditional unity candle, and the couple could water the tree during the ceremony and later plant it at their new home," offers event designer Veronica Cole. "Then you can watch it grow for years to come."
5. Do one big father-daughter dance
And/or mother-son dance. "This is such a winning idea, especially for larger weddings with lots of family members," says Lynn D'Ascanio of D'Asigner Events. "Let the couple dance for the first minute or so, then have the DJ ask the guests if there are any other fathers and daughters (or sons and mothers) who would like to join the couple on the dance floor. Brides and grooms often love this idea since they're not the soul focus of attention for three to four minutes straight."
— Elizabeth Mitchell
Check out more great stories from Brides:
6 Wedding Traditions You Shouldn't Feel Bad About Skipping
The 50 Mistakes Brides Always Make
50 Ways to Slash Your Wedding Budget