Disney Princesses Reimagined as Indian Brides
Check out these amazing photographs of Disney princesses reimagined as Indian brides that were rounded up by Bridal Guide. These incredibly beautiful photos may even provide you with some inspiration for your own wedding, because who doesn't dream of feeling like a princess on her wedding day?
Our love for all things Disney is well-documented on BridalGuide.com — see here, here and here — so you can imagine our delight when we spotted these spectacular photographs by Amrit Grewal from Amrit Photography!
He and a team of professional wedding vendors from Vancouver transformed classic Disney princesses into regal Indian brides. They used traditional garments such as saris (a long piece of cloth draped around the body) and lehengas (long embroidered skirts). Jasmine Nijjar from Wellgroomed Designs, an Indian couture bridal gallery, conceptualized this project. (The photos were originally published in South Asian Bride Magazine.) Grewal tells BG that the goal was to "show how mainstream Disney can migrate into other ethnicities."
They started with Snow White, Princess Jasmine and Sleeping Beauty. Rapunzel, Ariel and Pocahontas required the most labor: "We were really dreading this set of princesses because of the amount of detail that it required," Grewal says.
All of the intense planning and coordinating paid off — Grewal reveals that the response to this photo series has been amazing. "There was finally a look that Indian brides could aspire to that worked with their ethnicity. As a team, we were extremely proud to have been able to provide that joy to them," he says.
Check out all nine photos below.
Snow White
A single poisonous apple may have put Snow White to sleep, but Universal Décor Events hung crystallized apples all around the set for maximum impact.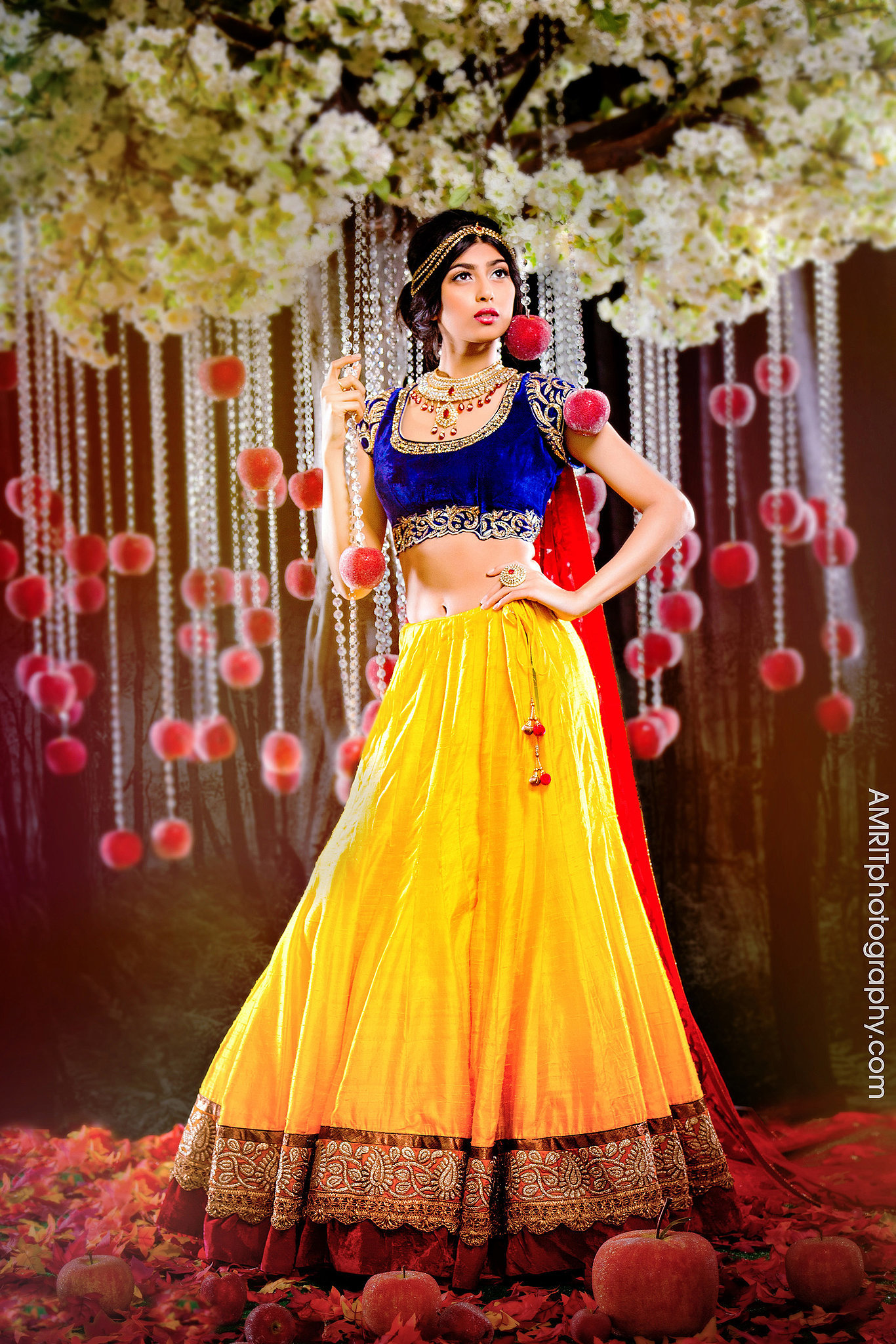 Jasmine
Princess Jasmine's palatial surroundings featured gold, gold, and more gold.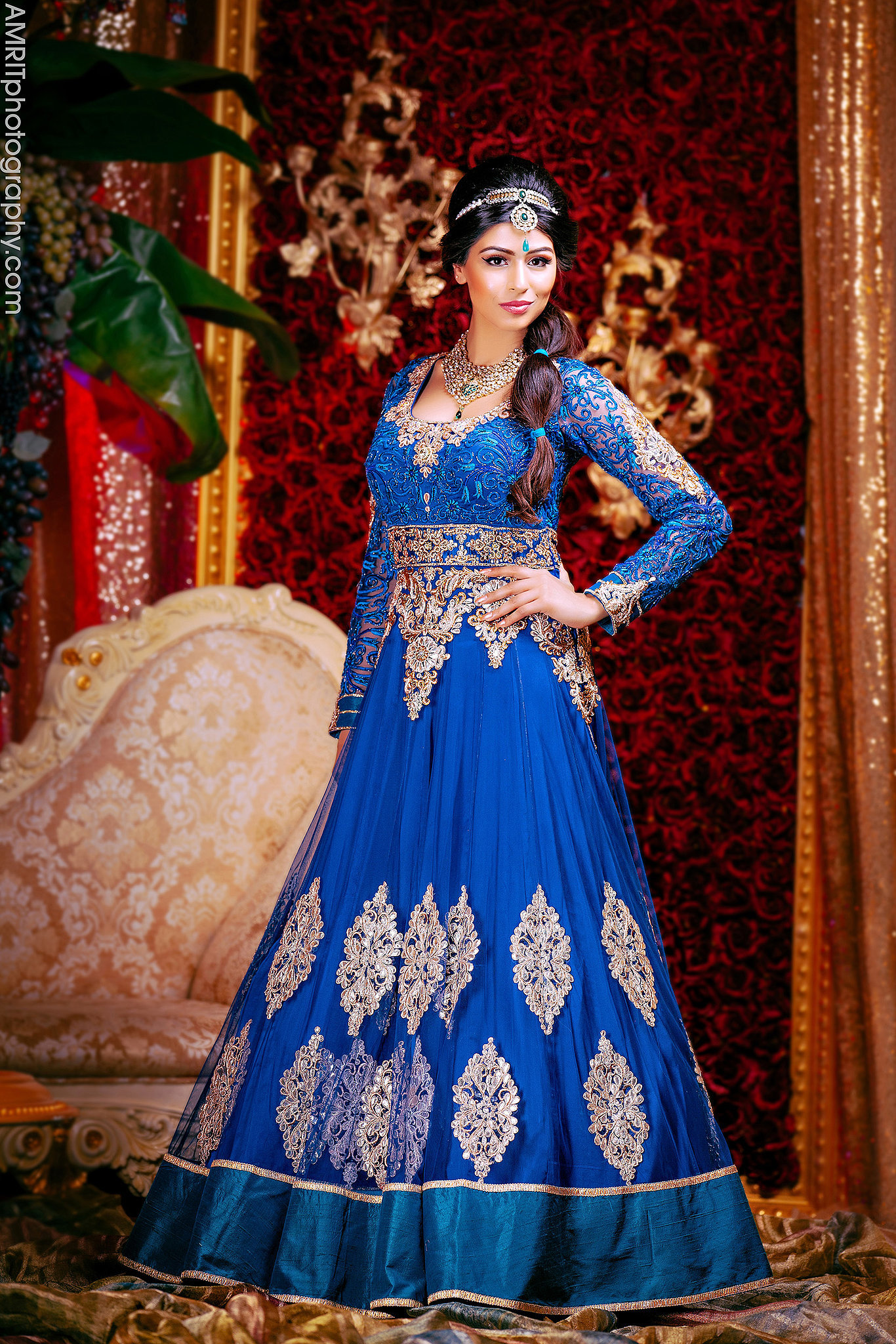 Sleeping Beauty
Sleeping Beauty's custom-designed pink and gold ballgown cost a whopping $10,000!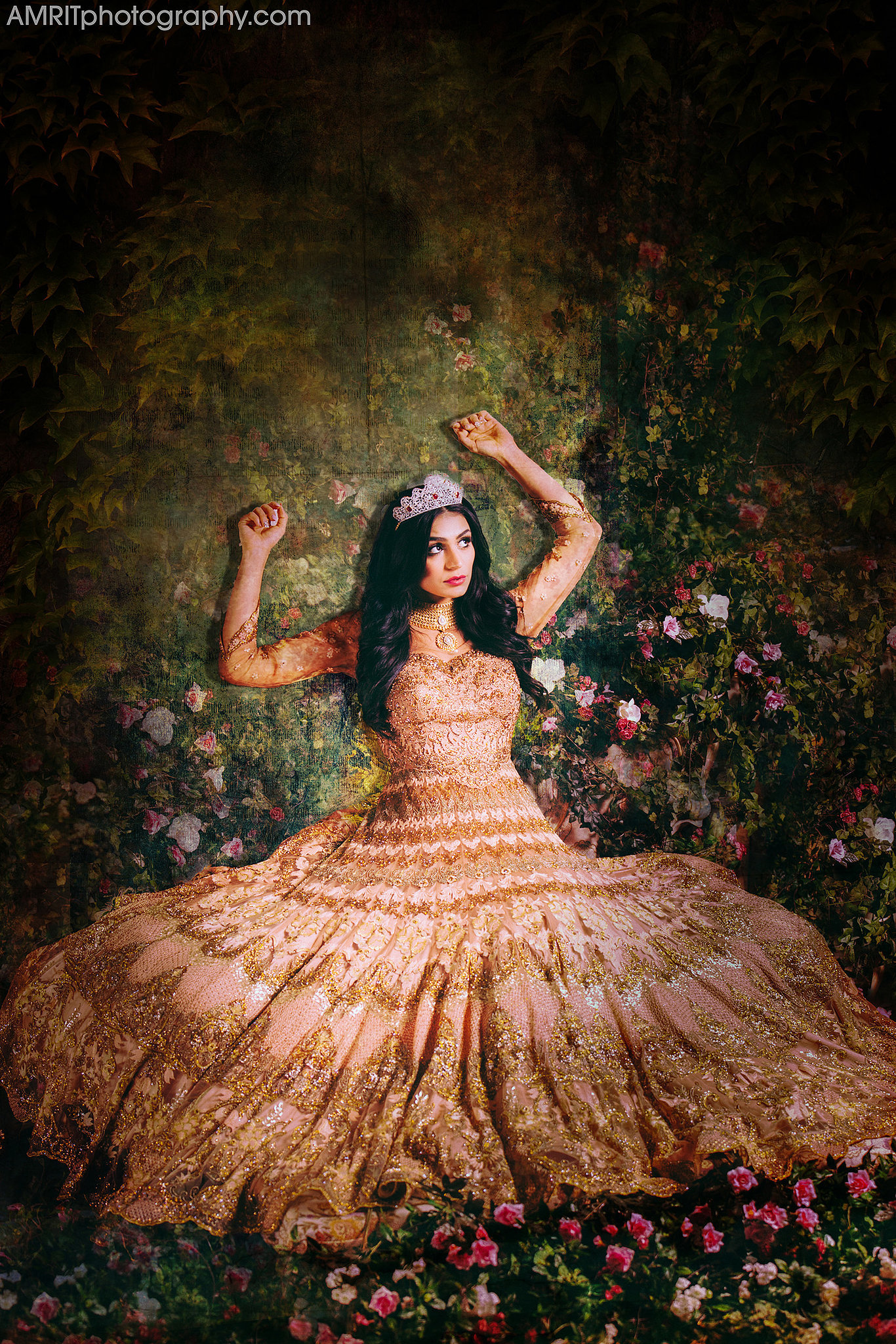 Mulan
Fun fact: The Mulan model wielded a real sword for the photo shoot.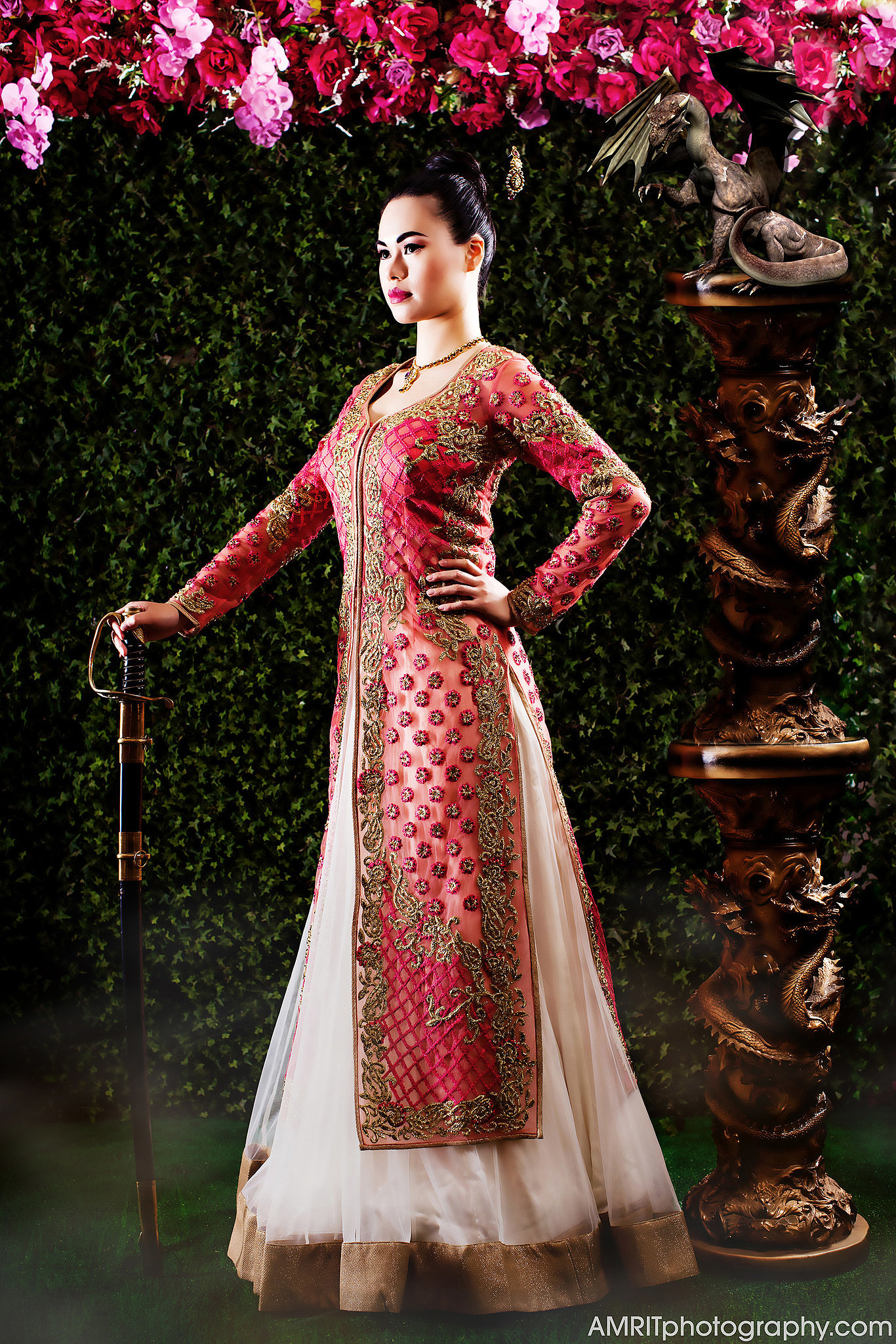 Belle
Supporting Beauty and the Beast characters Lumière and Cogsworth made a cameo in Belle's shot.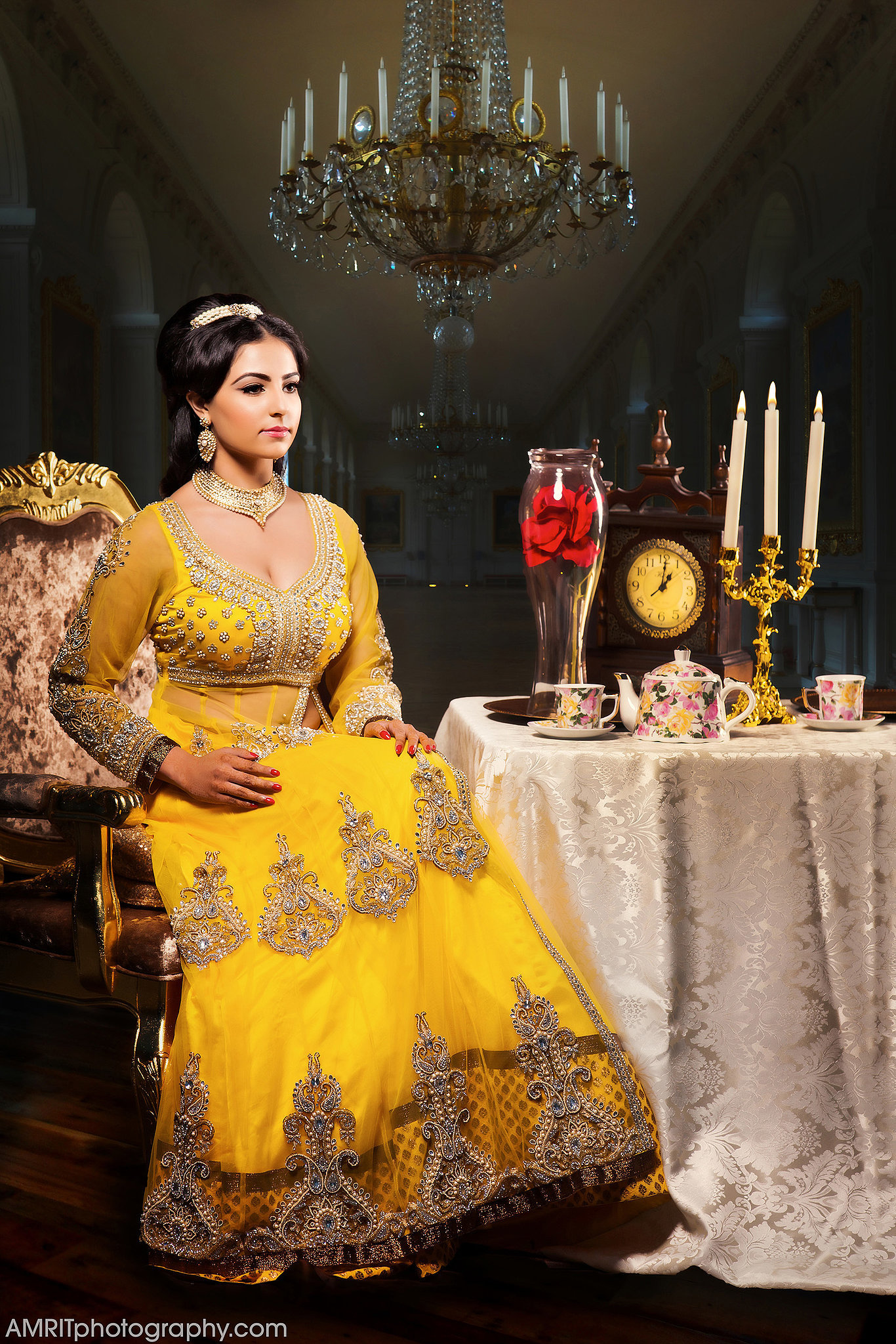 Rapunzel
Rapunzel's flowing braid was created using rope-like hay and matching blonde extensions. The flower wall was inspired by another mane icon: Kim Kardashian.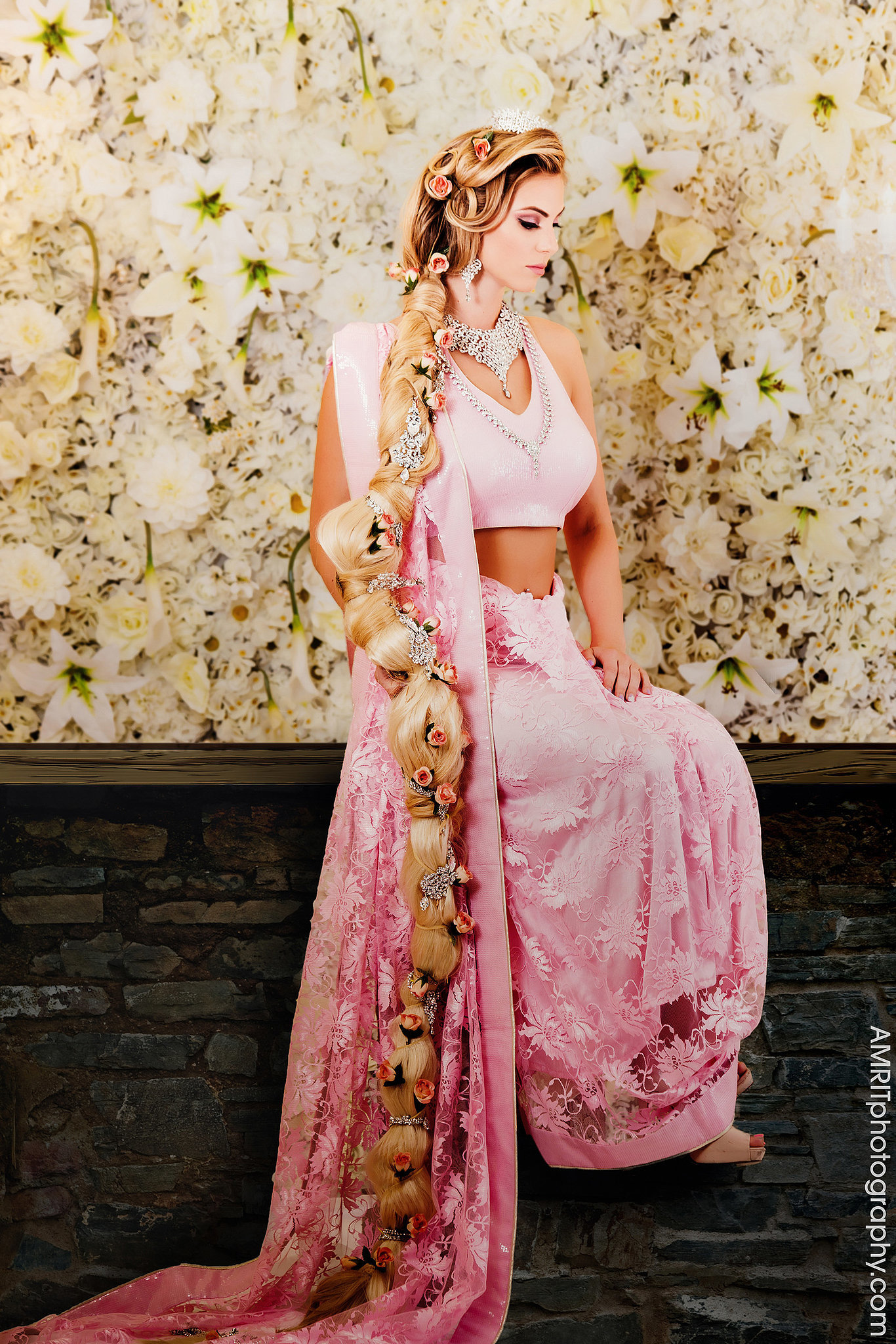 Ariel
Ariel was Grewal's favorite princess to shoot. Her sari was clipped at her knees to accentuate her hips and tail fin.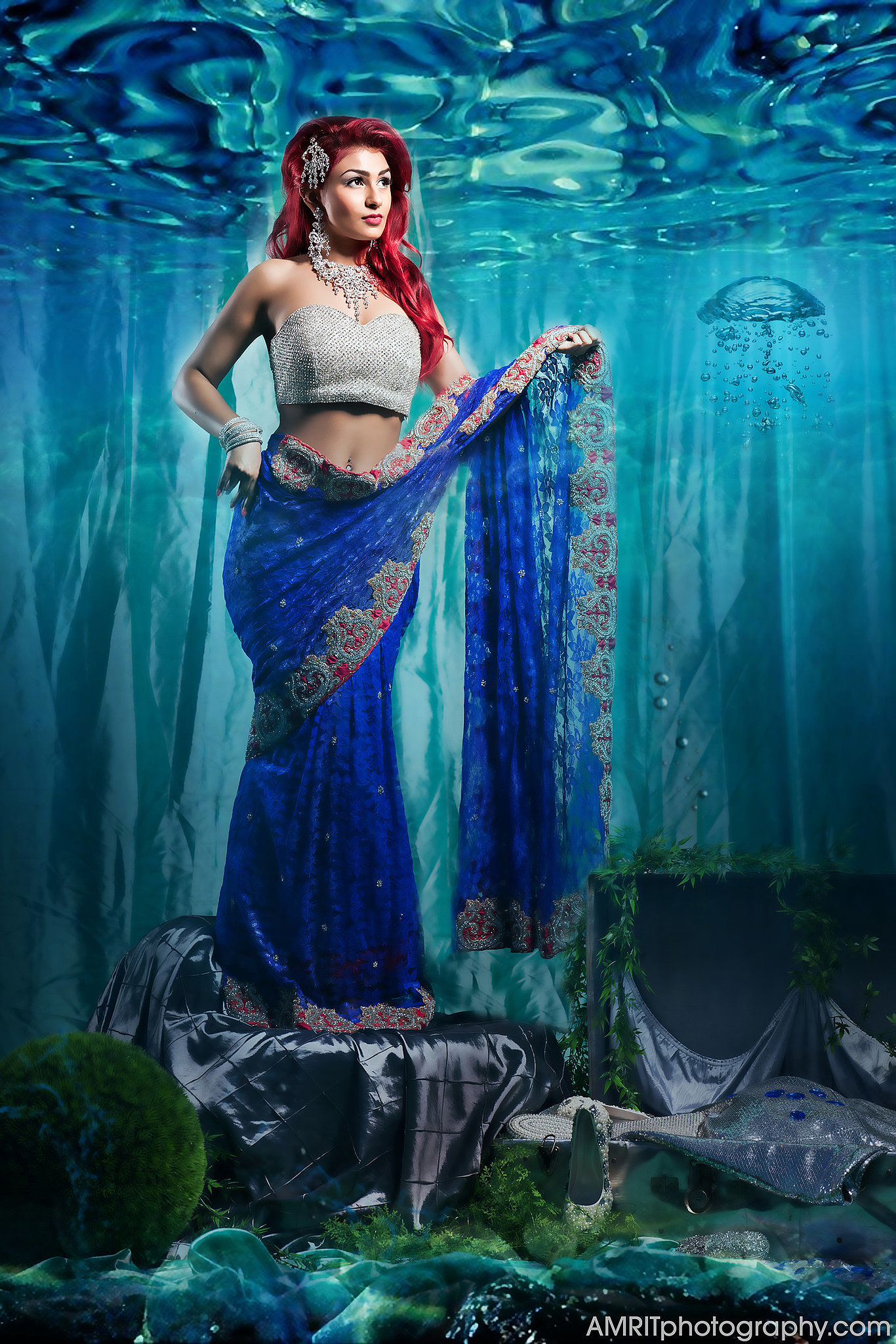 Pocahontas
A bejeweled feather headpiece channeled Pocahontas.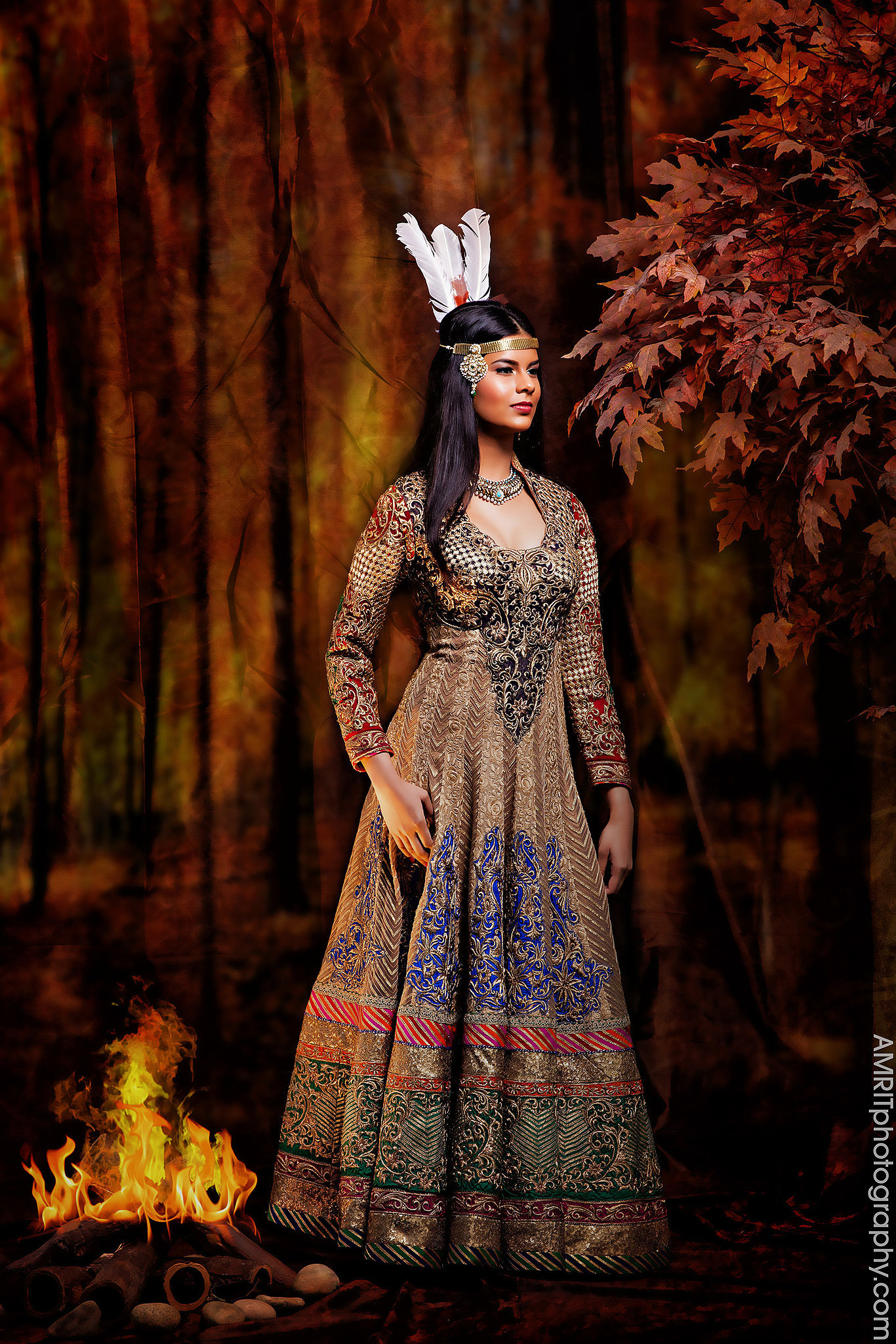 Cinderella
Outdoor stairs are the focal point of this photo as Cinderella flees from the ball.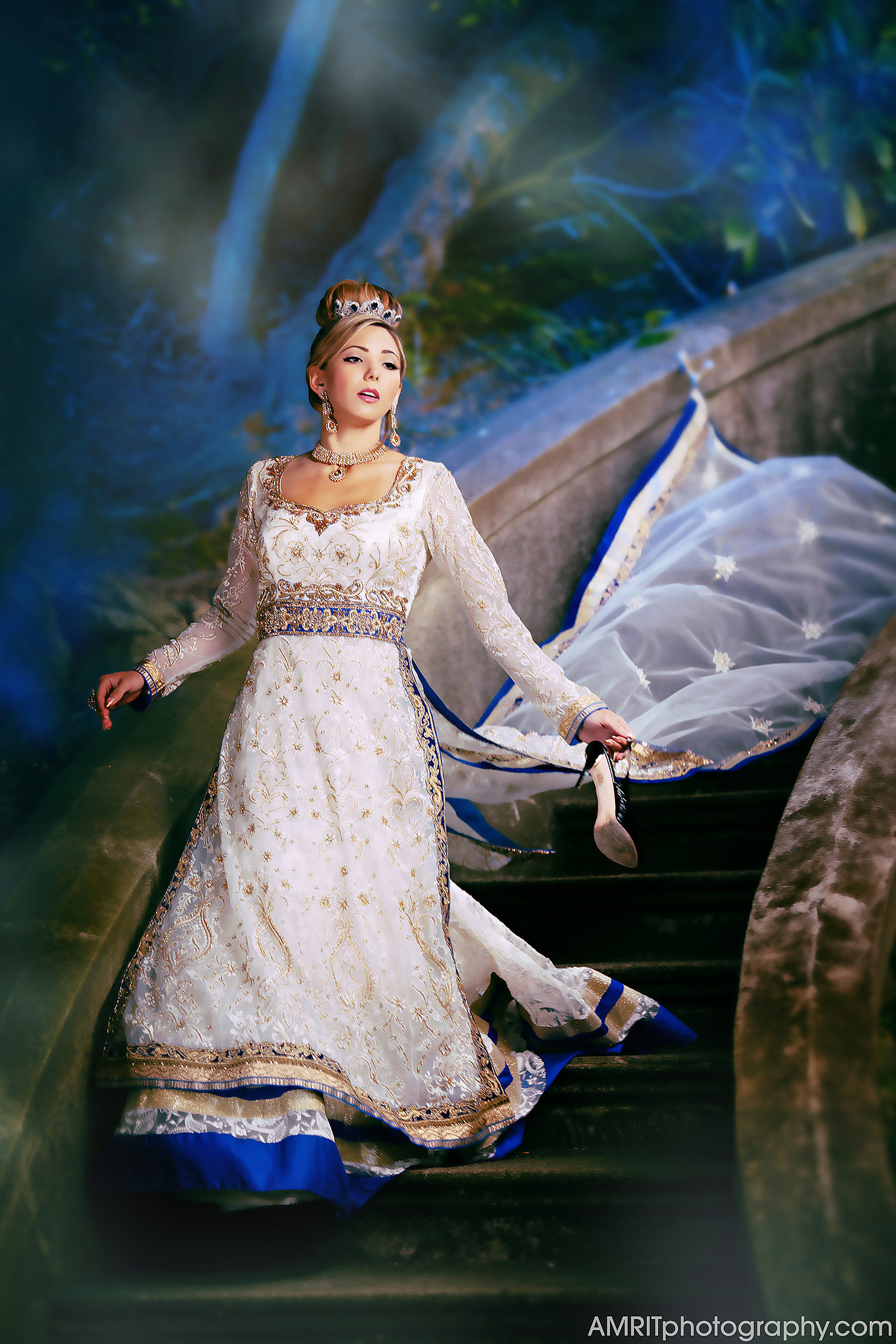 Vendors:
Wardrobe: Wellgroomed Designs
Décor: Universal Décor Events
Director: Jasmine Nijjar
Jewelry: High Heel Obsession
Photography: Amrit Photography
Makeup: Makeup Vibez by Ranjit Heer
Hair: Powder Room Studio | Glam By Sav | Iris Ciao
Locations: Dhaliwal Banquet Hall, Surrey | Hycroft Manor, Vancouver
Models: Michelle Senghera, Jasmeen Johal, Carly Pinchin, Rachel Deagon, Alisha Sidhu, Shirin Sharifikhah, Iris Ciao, Chanel Brar and Astra Pereira
Publication: South Asian Bride Magazine
Grewal wants to give a special thanks to Bora Yenal from Wise Cat Studio for an awesome behind-the-scenes video.
— Stefania Sainato
Check out more great articles from Bridal Guide: