Dita Von Teese Interview
Dita Von Teese Tells Us How to Incorporate Burlesque Into the Bedroom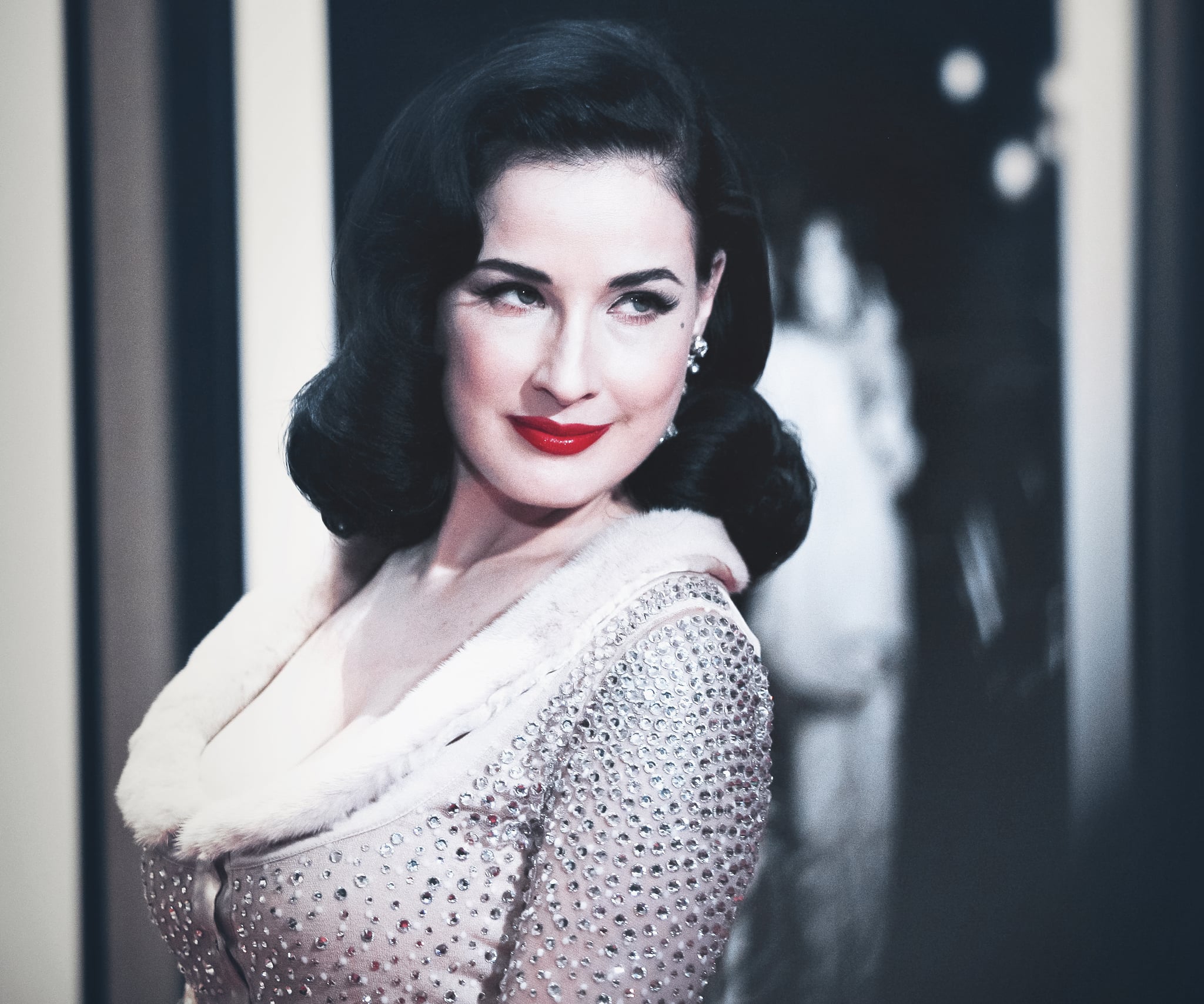 In case you've been living under a rock (or in granny panties), Dita Von Teese is the crowned queen of burlesque and seduction. The Hollywood bombshell has been stripping down for over a decade now, leading to a successful lingerie line we're dying to get our hands on. We caught up with the star at W San Francisco's Rock the Empire event. She spoke about lipstick, stripping at home, and how to feel confident. Check out what Dita had to say.
POPSUGAR: What is something you own that makes you feel confident and sexy?
Dita Von Teese: Red lipstick. For me there's my very basic things I don't leave the house without and red lipstick is one of those things. I feel like it brightens up my face and it's an easy way to get glamorous quickly. I love MAC's shade Ruby Woo; it's a perfect blue-red matte lipstick.
PS: What is a big secret behind the art of seduction?
DVT: Finding your own confidence. You really have to get in touch with the way things make you feel without focusing on what might please someone else. Women always ask themselves, "Will he like this? Will he think this is sexy?" You have to stop that mind-set. You have to create a pleasurable, sensual world that you truly enjoy, and then other people will want to be part if it.
PS: How can women incorporate burlesque into the bedroom?
DVT: I believe in the power of lingerie. I have my own line and I believe in lingerie for the striptease element. I believe in the power of garter belts and stockings. I also have dimmer switches in every room of my house so I can create a mood at any time. Don't focus on doing a striptease the way I would do one in public — you can get involved in striptease classes, you can do it at home for yourself or someone else. You don't have to perform on stage to embrace the spirit of what burlesque is about.
PS: What are the most important elements of lingerie?
DVT: It has to fit well. It has to be wearable in everyday life. I don't believe in having certain lingerie that's for seduction and certain lingerie that's for everyday wear. Now is a wonderful time where you can have both. You can have fit, function, and glamour all in one. So I think the key is to wear it in your everyday life instead of having things you put on just for someone else. You should wear it just to be fabulous whether someone sees it or not.
Check out Dita's vintage-inspired lingerie line at ASOS, Nordstrom, and Bloomingdale's.