Do I Have to Pay For Tinder Plus?
I Have to Pay For Tinder Now? But I Have Boobs!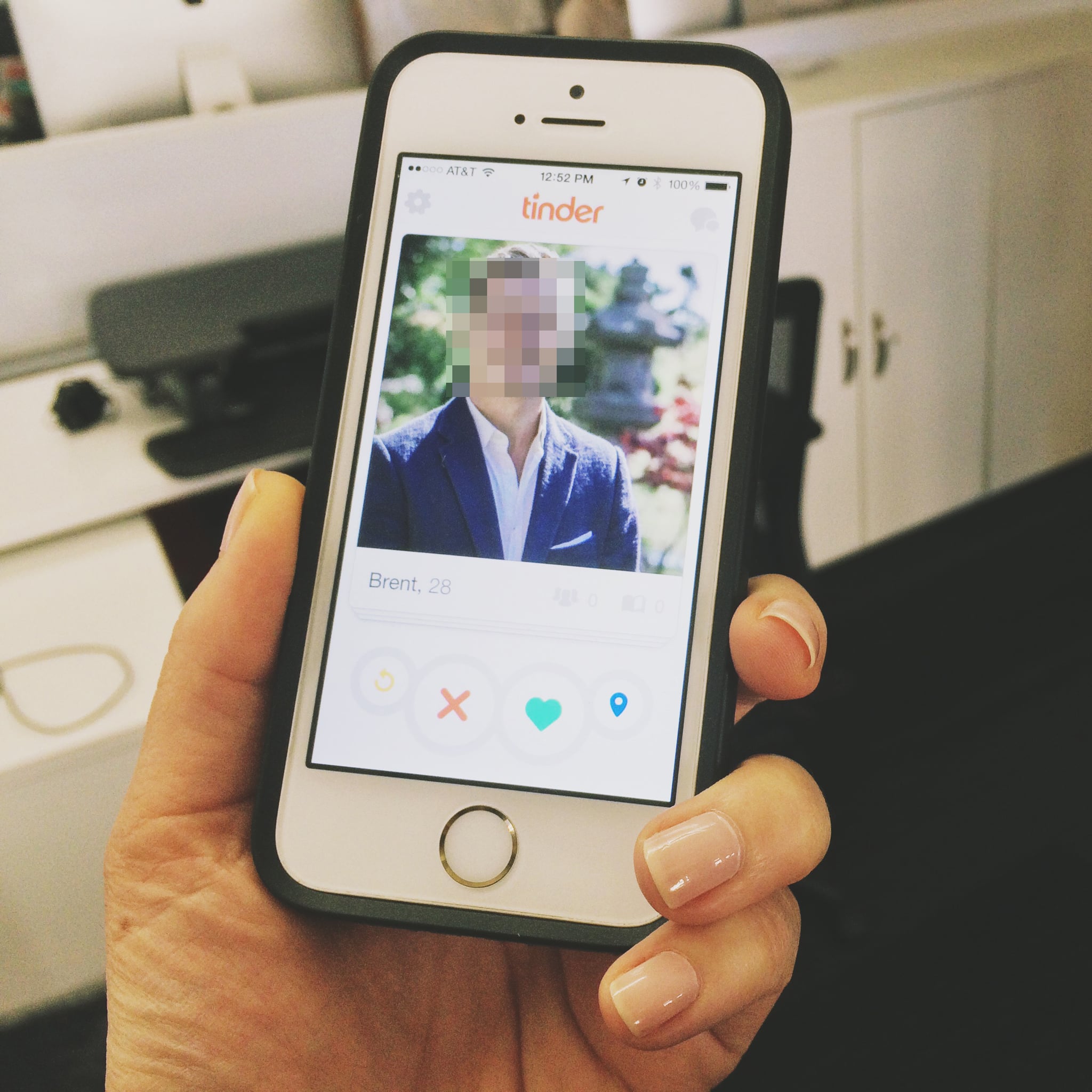 If you're addicted to Tinder, you may have noticed the dating app has a new look. There's now a rewind and location button next to the red X and green heart we've grown to love.
Which sounds great. How many times have you accidentally swiped left at what is probably your future boyfriend/ husband? Or how irritated have you become when you match with someone and are hitting it off, only to notice they live a good 30 minutes away from you. If the date goes well, you'd rather take the walk of shame, not the Uber of shame (I don't want to discuss how my night was Amir — I clearly wore these clothes last night).
Now there's a solution to your Tinder trauma . . . that is, if you're willing to pay. Tinder Plus (or premium Tinder) allows you to rewind matches and set your locations (great for traveling!). But the upgrade will cost you $9.99 if you're under 30 and $19.99 a month if you're over the big 3-0 (as if turning 30 isn't scary enough). This price surge made me almost consider settling down. ALMOST, MOM. But then I realized Netflix is cheaper, and let's be honest, who needs a boyfriend when Bridget Jones's Diary one AND two are now streaming? I'm pretty sure it was the great John Lennon who said, "All you need is Netflix."
But I digress. Since Tinder announced Tinder Plus, there has been backlash, because most people, me included, hate change. My over-30 friends were feeling some ageism with having to pay twice as more for premium Tinder. So I went straight to the source, to understand why those over 30 have to pay twice as much to enjoy these new features.
"We've found that these price points were adopted very well by certain age demographics," said Rosette Pambakian the vice president of communications and branding for Tinder. "Lots of products offer differentiated price tiers by age, like Spotify does for students, for example. Tinder is no different; during our testing we've learned, not surprisingly, that younger users are just as excited about Tinder Plus, but are more budget constrained, and need a lower price to pull the trigger."
So if you're under 30 you're basically still a "student" of dating. While $19.99 for a dating app does feel a little steep, it's not that bad when you consider Match.com is $42 a month and eHarmony is $60.
Of course Tinder is a dating app. While couples have met on the app and have even gotten married, Tinder is often associated with hookups and less long-term relationships. Which is probably based on the fact that the user doesn't really put much of a commitment into the app, no money, barely any time spent on their profile or choosing matches, so there's literally nothing to lose.
Which may explain why Pambakian doesn't think most Tinder users will upgrade. "We expect that most of our users will not upgrade to Tinder Plus, and that's fine. The features in Tinder Plus (Rewind and Passport) are not core to the Tinder experience, which is all about connecting with new people — they are an added value to our users," said Pambakian.
So you don't have to upgrade, and if you don't you'll still have the same Tinder experience. But you may be forced to upgrade if you "swipe right at everything." When Tinder made the change, I noticed my app was being funky. My matches seemed to be layered and it was harder to swipe right at guys I wanted to swipe right at. So I tried the rewind button and found I couldn't use it without paying. Which I almost did, until I talked to a friend at Tinder who first asked me if I hit my swipe right limit, and then suggested restarting the app, which worked.
As a selective swiper (I don't swipe at group photos, gym selfies, headshots, or photos with a possible girlfriend), I didn't know that there was a swipe right limit. Pambakian explained this to me, "it's not a set number. It's based on an algorithm, and in some cases it is individual. The vast majority of our audience will never hit any swiping barrier. . . . Tinder works best when swipes are genuine reflections of a user's desire to connect. Limitations on right swiping give users more incentive to make sure their swipes are honest, which helps keep the entire Tinder ecosystem honest and makes the experience even more enjoyable for our users."
Hear that, right-swipe addicts? Let's not ruin this for everyone.
So there you have it, Tinder Plus. Seems worth it if you're serious about your swiping. As for me, I'm still hoping to find love at first swipe.
Image Source: POPSUGAR Photography