Ethan Schuman' Catfish Story
Don't Let This Online Dating Scam Happen to You
Think you can't fall for a made-up person online? Think again. Reading sociologist Anna Akbari's account in the New York Observer of how she started a relationship with a person who didn't exist made it seem like an all-too-plausible reality. In fact, Anna wasn't alone. She encountered three other women who were betrayed by "Ethan Schuman" after meeting him on OkCupid. (And since the article ran they've located five more victims, some of whom "Ethan," also under the name "Stryder Piore," was still communicating with as of this week.) Once the women started putting the pieces together, they discovered the disturbing truth. Read on for Anna's story.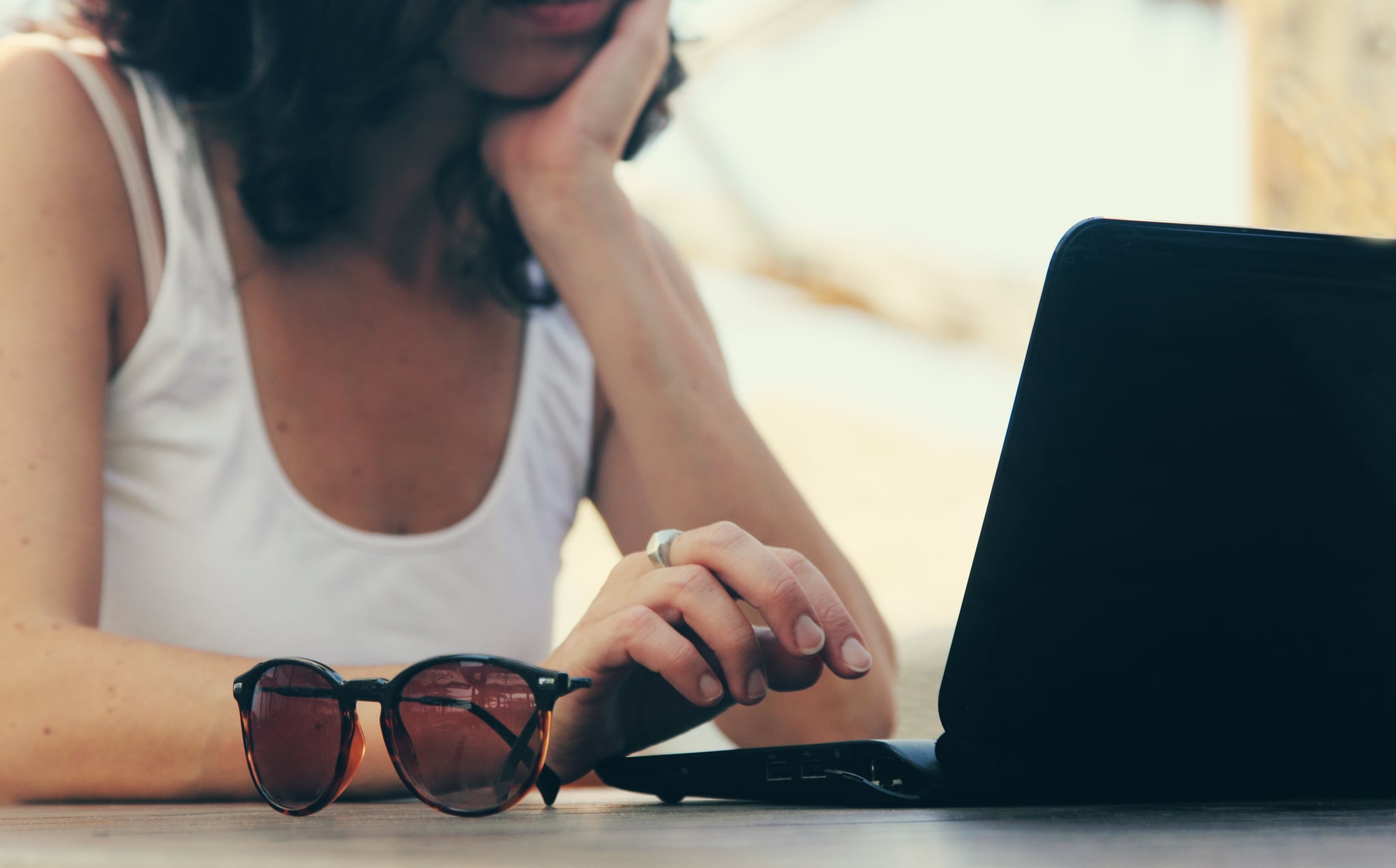 How They Met Online
"Welcome to the real world :)"

This was the first email I received from Ethan Schuman.

It was 2011, the day after Christmas. I'd found Ethan on OkCupid earlier that day. His handle was "beyondsleeping" because he was "just too excited about life to waste time sleeping."

He was 35 years old, approachably attractive, six feet tall, "Jewish and somewhat serious about it," with an impressive resume: Stuyvesant High School then physics at Columbia (graduating early from both); Morgan Stanley, coupled with a PhD in applied mathematics at M.I.T., where he wrote his dissertation on stochastic modeling — "fancy equations to predict stock market fluctuations." He now worked for the government, "stealing from the rich" and solving the financial crisis. He split his time between D.C., Dublin, and New York, while still working as a part-time consultant for Morgan Stanley.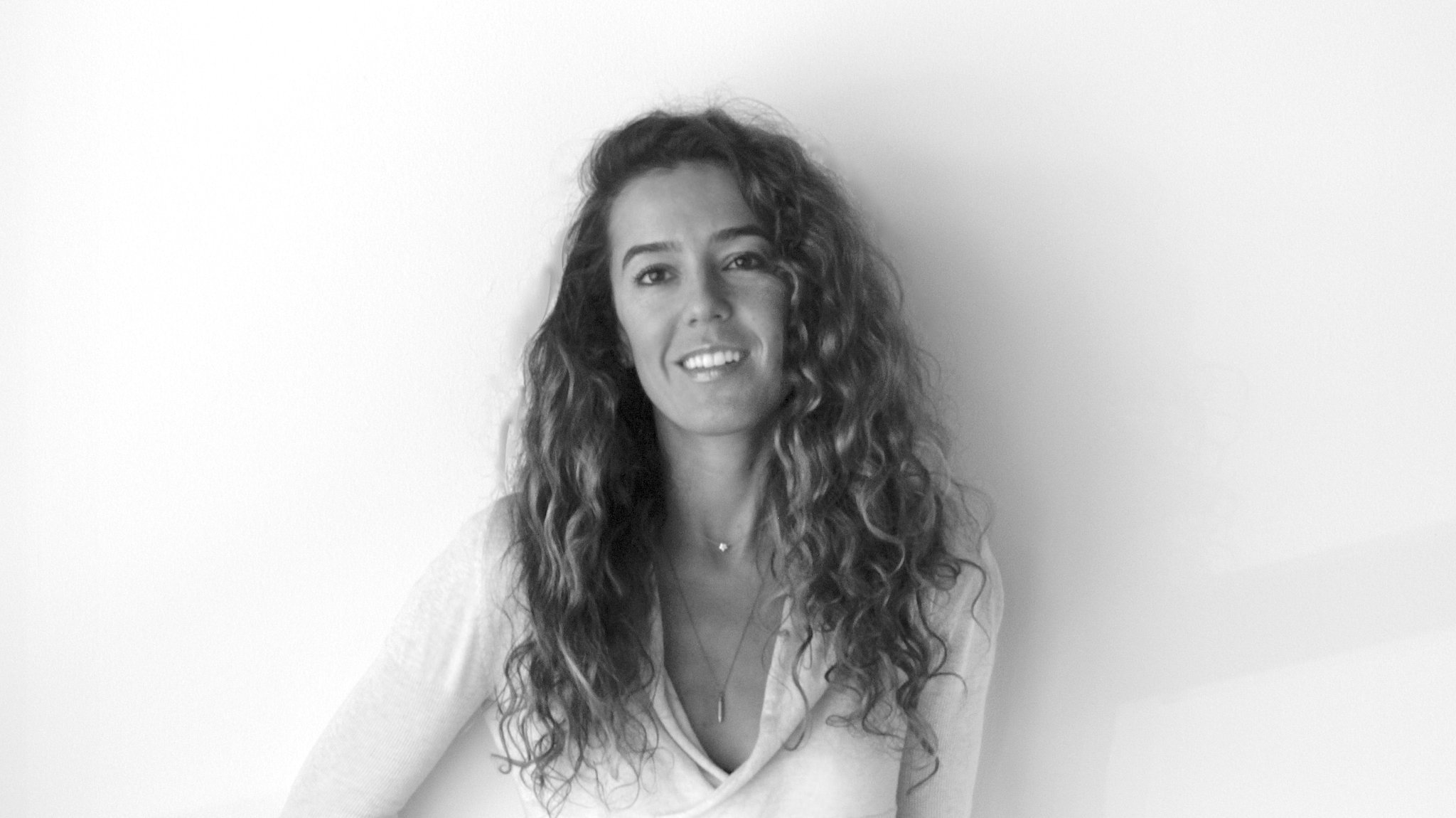 Anna Akbari
Why They Didn't Meet in Person
Unfortunately, our timing was terrible. Holidays, travel schedules, and multiple snowstorms made it impossible for us to meet for several weeks, so we communicated via email and Gchat exclusively until we met in person — and since our in-person meetup was imminent, I was fine with the temporary arrangement.

But it wasn't all digital roses. Ethan loved to fight — about why I wouldn't get turned on by his boxers, about how un-Jewish I am and why I wouldn't give up bacon, about why I referred to his photos as "cute," instead of "sexy" or "hot." He had an uncanny knack for turning the most banal detail into a point of conflict, escalating the conversation into an emotional, heated exchange, then bringing it back to resolution and deep affection, all in one sitting, all via writing. He was skilled in the art of linguistics — and manipulation. Ethan was no amateur.

There were some oddities from the start, but Ethan never missed a beat: He used an Irish phone number, allegedly because he was still there often for work. None of my Stuyvesant or Columbia friends knew him, though they graduated soon after him. He was un-Googleable, explaining that his work for the government did not permit him to participate in social networking sites, and he was just old enough not to have an electronic footprint from school. But he never once slipped up on a detail. Everything flowed seamlessly, and whenever I pressed for more information, he bristled: "You're just probing for stuff that isn't there, I haven't lied to you, I've been honest, don't know what else to say, I don't like being investigated. When you're over at my place and you want to see a yearbook, I'll hand it to you, but this is really unfair."
Why Anna Started to Get Suspicious
January 14th — meeting day. Finally. I texted to ask where we should meet. He said he needed a second. 15 minutes passed, then 30. No reply. I grew anxious. I left voicemails, but didn't hear from him the rest of the night.

Shortly after our first chat, he had informed me that he'd been experiencing trouble swallowing for over a year. He'd been hospitalized, and it'd recently flared up again, so he was having more tests done. He informed me he'd just found out it was esophageal cancer and needed surgery immediately, followed by chemotherapy. I was stunned. He knew I'd recently lost my grandfather to cancer and was still raw from that loss. I couldn't abandon someone in that state.

His surgery was in only a few days, and he didn't want to meet while sick. Nonetheless, I called NYU Medical Center to ask if he had been admitted — half intending to send flowers, half suspicious it was a lie — and found nothing. I ran a report searching for an Ethan Schuman on the Upper West Side. Nothing. I pressed my Stuyvesant and Columbia friends to search their yearbooks for him. No Ethan. Cancer or not, things weren't adding up.
The Other Women
That same week, Gina Dallago, a now 34-year-old Philadelphia woman, gave Ethan one last shot. All month they'd been corresponding, and after multiple reschedules, she was expecting him for Sunday dinner. He didn't show up.

A Harvard and Princeton-educated architect, Gina was sophisticated enough to know a scam when she encountered one, but she reminded herself that two Summers earlier she had carried on a three-week-long OKCupid email exchange with a man in Brooklyn who was moving back to Philadelphia. After hundreds of emails, they met and dated for 10 months. So the email-based prelude to her relationship with Ethan didn't seem all that strange.
And Another . . .
Ethan particularly loved to to talk about his ex in London, Andrea*. She was the one that got away. He'd met Andrea, a now 41-year-old psychologist, in 2008 on JDate. Ethan said his webcam was broken, but he promised he'd buy one just as soon as he got a moment away from work. He said he worked incredibly long hours, and she believed him. Andrea was an experienced online dater, and Ethan's fluent self-portrayal was convincing. He moved between high-level academic environments and sophisticated government projects, dazzling her with huge amounts of seemingly flawless detail about doctorate level mathematical modeling and the inner workings of his corporate environment. Their chats persisted, and one day flowers arrived at her house with a note thanking her for having enough faith in him to be patient.

Ethan assured her that the webcam would soon be irrelevant, as he was planning to be in New York the week she was in Boston, so he would drive to meet her. Just as she left for Boston, Ethan was sent to Japan for work. Andrea was disappointed, but Ethan emailed her photos from Japan and messaged her throughout. She arrived home in London to a 10-page, hand-written love letter, which Ethan said he wrote on the plane, complete with intermittent chocolate smudges. Andrea booked time off from work for his impending visit to London, and Ethan sent her a link confirming his flight and another confirming his hotel. But he never arrived.
The Tricks "Ethan" Played
Over the two and a half years that Ethan pursued Andrea, several serious health issues kept them from meeting. Heart and esophageal conditions, a mugging, and a car accident all kept Ethan from materializing — but he offered full medical details and X-rays as proof. His sister had polycystic ovaries and early onset diabetes, and he said her blood sugar problems were progressing. He gave Andrea a detailed account of the drugs she was on, as well as the risk factors, asking Andrea to look into the condition to help Riva, as he was too distressed to do it himself — extremely concerned, she dedicated a great deal of time to the research. There was an empathy-inducing circumstance at every plot-turn.
How It All Came Apart
On March 3rd, 2011, I received a message from a friend I contacted when trying to investigate Ethan. Gina had sent him a Facebook message about an Ethan Schuman who went to Stuyvesant and Columbia. She wanted to know if my friend knew him. She included one of the same photographs Ethan had sent me. I contacted her immediately, and using only Andrea's first name, nationality, a photo, and a YouTube video Ethan had sent me, we also tracked her down.

Our stories were shockingly similar, and Ethan's life details were consistent with each of us. None of us had actually talked on the phone or met him, but he was communicating with all of us simultaneously, incessantly.
Find out who was behind the scam with the full story on the New York Observer.
Anna Akbari, PhD. is a sociologist, writer, and entrepreneur. She currently lives and works between New York and San Francisco. Follow her: @annaakbari.