How Beer Makes You Better in Bed
Proust! 5 Scientific Ways Drinking Beer Makes Men BETTER in Bed
We've all heard phrases that hint towards the contrary, but it would seem that a few brews can have a wholly positive impact on your intimate affairs. Our friends at YourTango make a case for beer's ability to embolden us and improve your —or your partner's— sexual prowess.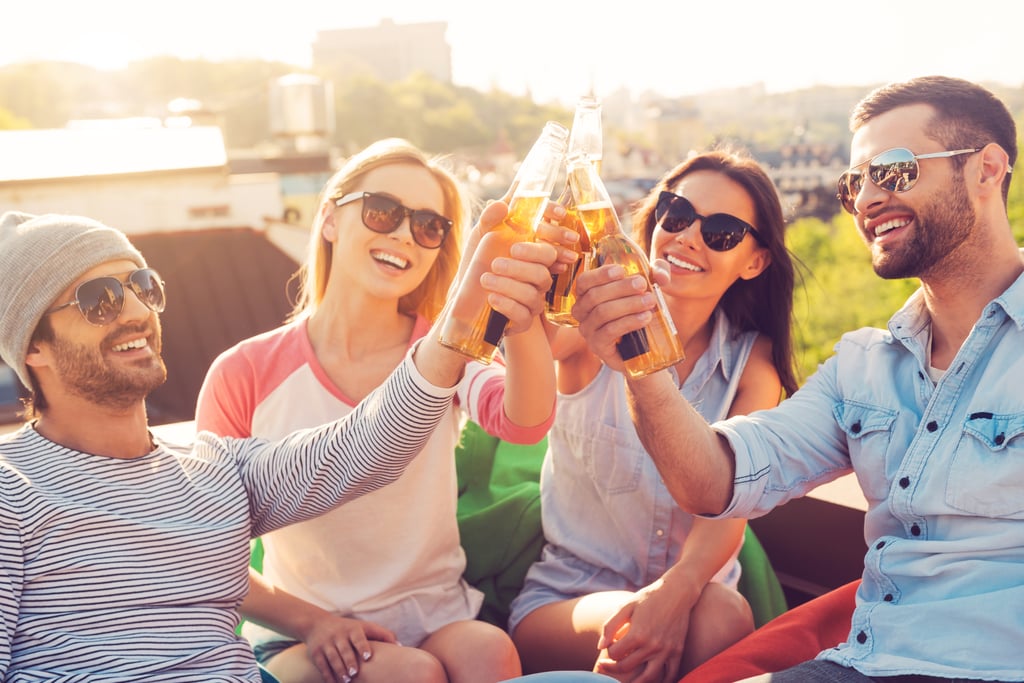 Is there anything beer CAN'T do?
Dreams really do come true, and a whole lot of men are about to get very happy. Apparently, drinking beer makes men better in bed, at least according to an article on AskMen.
Did I just hear someone cracking open another cold one and smiling?
Instead of affecting a guy's sex life in a negative way, the news that beer can be a positive for a guy's sexual performance is a game changer. The timing couldn't be better, since not only are we in football season, but it's also the time where consuming massive amounts of beer isn't just tolerated — it's encouraged (Oktoberfest, anyone?).
So, dudes, it's kind of your moral obligation to drink like you're in high school behind the bleachers, or you're in college. Let the bros, jocks, surfer dudes, and frat guys celebrate what they hoped was true all along: that beer is healthy and magical, or magically healthy.
Life makes a little more sense now, and here's how beer can make you better at sex:
Go ahead and crack open another brewskie. It's good for you and will make your partner happier, too.
Check out more great stories from YourTango: