J.K. Rowling Expecto Patronum Tattoo
J.K. Rowling's Response to a Fan's Tattoo Request Will Move You to Tears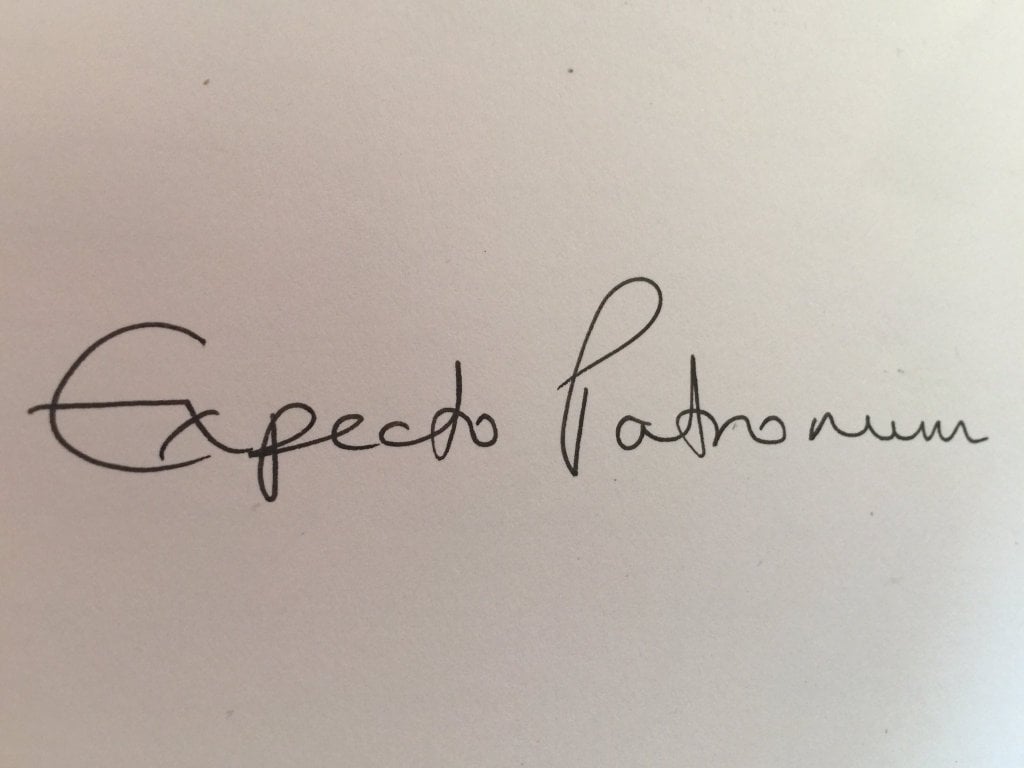 We've always known that J.K. Rowling wields her own special sort of magic. Her latest Twitter exchange with a fan in need is another reminder of how inspiring she is. Twitter user @AlwaysJLover, or Kate, reached out to Rowling with a special tattoo request. Kate, who identifies as a sexual assault, suicide, and self-harm survivor, is "30 days clean," meaning she has not self-harmed in that time. Kate told Rowling that she has helped her get through "every single thing" and said she wanted to get "Expecto Patronum" tattooed on an area of her wrist she has cut the most, in J.K. Rowling's handwriting.
@jk_rowling i wanna get 'expecto patronum' tattooed & it'd mean the world if it was in ur handwriting. here's why:') pic.twitter.com/fhldRiju3w

— Kate 🏳️‍🌈 (@hereforparrilla) May 11, 2016
Rowling is known to reach out to fans to offer words of wisdom, courage, and comfort, and yet again, she did not disappoint. Within minutes, Kate got a tweet back from the author with a touching note saying simply: "I love that you're working to heal and protect yourself. You deserve this. I hope it helps." She attached an image of the words "Expectro Patronum" written out by her.
.@AlwaysJLover I love that you're working to heal and protect yourself. You deserve this. I hope it helps. pic.twitter.com/T2nDG3z2MJ

— J.K. Rowling (@jk_rowling) May 11, 2016
Kate told the Huffington Post UK that "Expecto Patronum" has different meanings for different people, saying that for her "it's about finding your inner strength and holding on to a happy memory and making the bad guys (mostly depression and the voices in my head, in my case) go away," adding that she feels so thankful to have J.K. Rowling in her life. Rowling's response led to an outpouring of support for Kate, with others offering words of encouragement and sharing their own struggles.
ThankYOU for helping me:)I hope one day the darkness fades completely for you; until then I'll always have my wand lit for you

— Bianca Miles (@bia_miles) May 12, 2016
@AlwaysJLover If you ever need someone to talk to who won't judge, I have anxiety/depression so I understand. 💙

— Inge (@ingeswonderland) May 12, 2016


Kate then encouraged others who were suffering and seeking strength to use her tattoo as their own inspiration.
i honestly hope u guys who suffer get better too. and if that means having the exact same tattoo as me, with Jo's handwriting, so be it :)😘💕

— ㅤkate • 30daysclean (@AlwaysJLover) May 11, 2016