Jewish Tinder Dating App
I'm a Goy in Search of a Nice Jewish Boy on JSwipe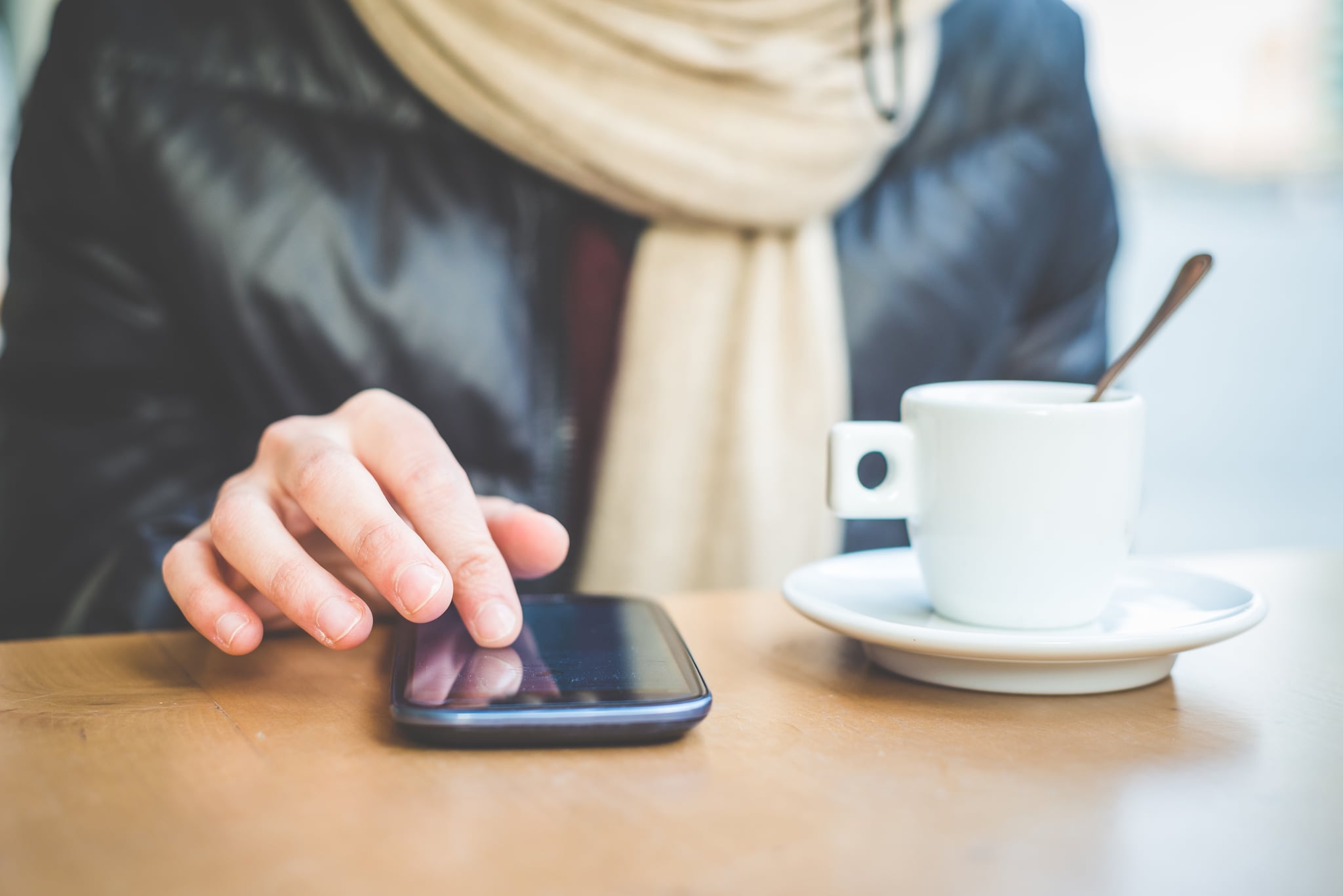 I realize this may come off as controversial. I am by no means trying to mock the Jewish faith. To quote the great Selena Gomez, "the heart wants what it wants," and for as long as I could remember, my heart wanted to date "a nice Jewish boy."
This has become problematic since I'm not Jewish.
Jewish is my type. Just like some girls put on their Tinder profiles "must be over 6'." (I assume girls are doing this, why else do guys put their heights in their bio?) Some girls want to date guys they can wear heels with; I just want to date a guy who I can split a bagel with.
I've been thinking about converting since my brief stint in Catholic school. No matter how hard I tried, I couldn't for the life of me figure out how to do the sign of the cross. Some blame my dyslexia; I think it was a sign that I am meant to be Jewish.
Then there was Fiddler on the Roof. I was in this musical twice, and both times I immediately connected with the dialog. Yiddish just came naturally. I finally felt like I found my people!
For most of my life I've been the token Goy, at sleepaway camp, at the dozens of bar and bat mitzvahs I attended in the seventh grade, or in my relationship with my high school boyfriend who wouldn't introduce me to his mother because I wasn't Jewish.
You know when you break up with someone and you still find yourself taking on his or her tastes, mannerisms, or lifestyle? Or as Joni Mitchell put it, "part of you pours out of me in these lines from time to time." For example, if you dated a guy who grew a mustache for Movember, you may now find yourself attracted to guys with 'staches. I think that's how my type became Jewish.
So you could imagine my excitement when I discovered JSwipe (Jewish Tinder), a dating app that connects you with local Jews using the swiping motion you've grown to love. To join, you can be any level of Jewish, "Just Jewish," "Conservative," "Orthodox," "Reform," "Other," or "Willing to Convert," aka Charlotte from Sex and the City, aaka me.
At first, I found fewer matches than on Tinder. (Maybe that's because of my Goyish ways?)
Then the matches started rolling in. My matches didn't seem to mind that I wasn't Jewish and appreciated that I was willing to convert. At least that's what they told me. My guess is that if they were against it, they probably wouldn't have swiped right.
The app loads with a spinning star of David, and within seconds you are connected. If you match, you get a cute Hava Nagila animation and a "Mazel Tov," which to me feels more validating than Tinder's "It's a Match, Keep Playing?" notification, which makes me feel like Tinder is a game instead of a dating service.
The New York Times found the game element of online dating to be an issue: "The problem with the bigger numbers and endless possibility: They don't go well with humans. We don't have that processing power. Dating is not simply about finding like-minded people, but about limiting your potential set of choices. When faced with endless choices, can we ever choose? What if more choices only make it harder to find one good match?" wrote Leah Reich in her piece, "Playing the Numbers in Digital Dating."
But it seems that the numbers game is in the favor of an app like JSwipe. From my experience, it isn't endless if you're polling from a much smaller community. There are only 13 million Jews in the world. This may explain why apps like Hinge and Coffee Meets Bagel do a certain number of matches a day, so you can actually focus on your matches instead of treating it like a game.
So I focused on my matches, and I came to discover something: dating apps are dating apps, regardless of their niche nature. There's the good, the bad, and the funny:
The Good
I met Nice Guy at a trendy bar with Edison bulbs and vintage umbrellas hung decoratively on the wall. We chatted about all the things Los Angeles. Where do you hike? What's your favorite pressed-juice place? Where did you study improv? He knew I wasn't Jewish but that I identified with the religion. In a game of "yes and" as improvisers do, he asked if I'd ever consider being Orthodox. "I'm a big fan of layers and wigs," I said. (I genuinely am, as I'm always cold and I can't function if I'm having a bad hair day.) Maybe this comment took "yes and" too far, because even though this was a good date, it was also our last date.
The Bad
Then there was the Pusher, who seemed nice at first. He complimented me on my looks, saying I seemed pretty perfect, was I too good to be true? I told him I wasn't Jewish. He told me that was OK, if I wanted convert I could do so tonight by coming over to his place. I politely declined OBVIOUSLY. He kept messaging me, and then I had no choice but to block him.
The Funny
Lastly there was the Player. No, not like that kind of player, a player as in someone who enjoys the theatrical arts. Turns out he was also willing to convert and also felt the connection to Judaism after being in Fiddler on the Roof in middle school. We of course laughed this off, as we realized we might as well have met on Tinder.
Basically online dating is online dating. And as for my JSwipe adventure, I'll keep swiping.