Maid of Honor Mistakes
5 Things the Maid of Honor Should Never Do
Let's face it — wedding planning is (generally) a feat conquered by the bride-to-be and her cohort of bridesmaid companions. That's why the maid of honor should be the bride's go-to confidant when it come to all things stress-related. Brides has shared some insight as to what the maid of honor should never, ever do, both leading up to big day and at the wedding itself.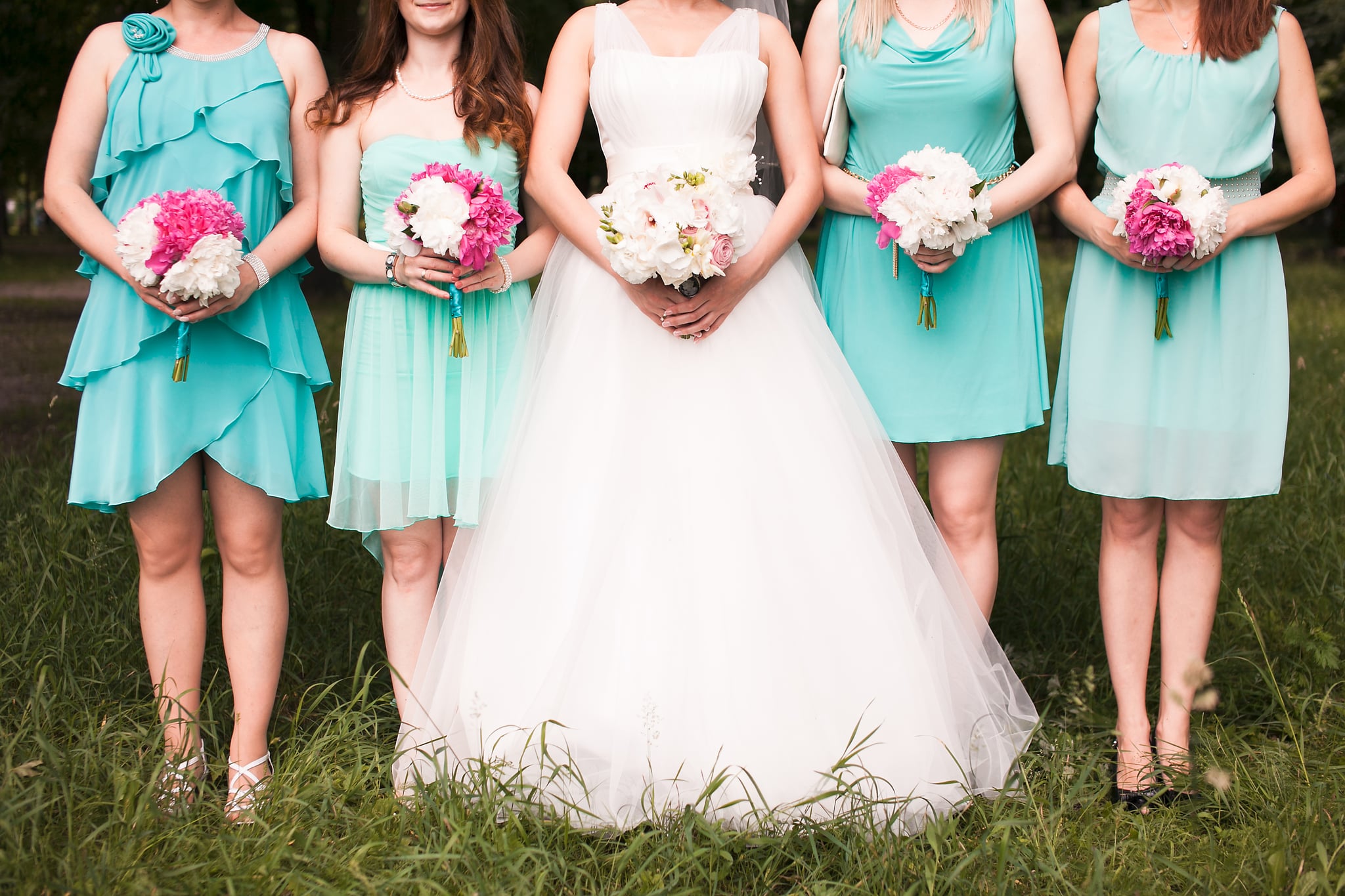 It's quite a compliment to be chosen as the maid of honor (MOH) for a friend's or relative's wedding. The decision can be a very difficult one for the bride, but along with the honor comes obligations. Being MOH is more than holding the bride's bouquet during the ring exchange and being the last one to walk down the aisle. It also means you're responsible for sticking with her the entire day, helping her manage her gown, and troubleshooting any little stressors that come her way on the big day. And it means you need to avoid doing the following things, lest you make yourself or the bridal party look bad:
Don't be bossy.
Being a leader is a good thing, but not when you use it against the bride. Whether it's while bridesmaid dress shopping or requesting a time change during the reception to fit your schedule, you're there to be the bride's advocate — not undermine or override her wishes.
Don't complain about your hair and makeup.
Don't insist on having your hair redone three times, and complain about how your makeup looks. It's about her, not you. And in her efforts to keep you happy, the bride may be cutting herself short.
Don't disappear.
Your presence will be needed to help with photos and bustling the bride. Only after the bride has made her grand entrance can you relax and have a drink and some fun. And even then, be watchful of what's going on around the bride the entire night.
Don't embarrass the bride during your toast.
It's a toast, not a roast. When it's time to tell the guests how much you love the bride and groom and wish them well, stop there. Skip the schoolgirl antics stories. References to previous boyfriends (even in a negative way) are a total no-no.
Don't make the night about you.
No matter what's going on in your personal life, forget about it on the wedding weekend. Your BFF should not be telling you that you're going to meet a man and giving you pep talks on her wedding weekend — despite whatever is going on in your love life. She shouldn't even know you're struggling. Remember, it's her day.
— Sandy Malone