Matthew Koma's Summer Romance Playlist
Exclusive — This Summer Playlist Created by Matthew Koma Is So Effing Romantic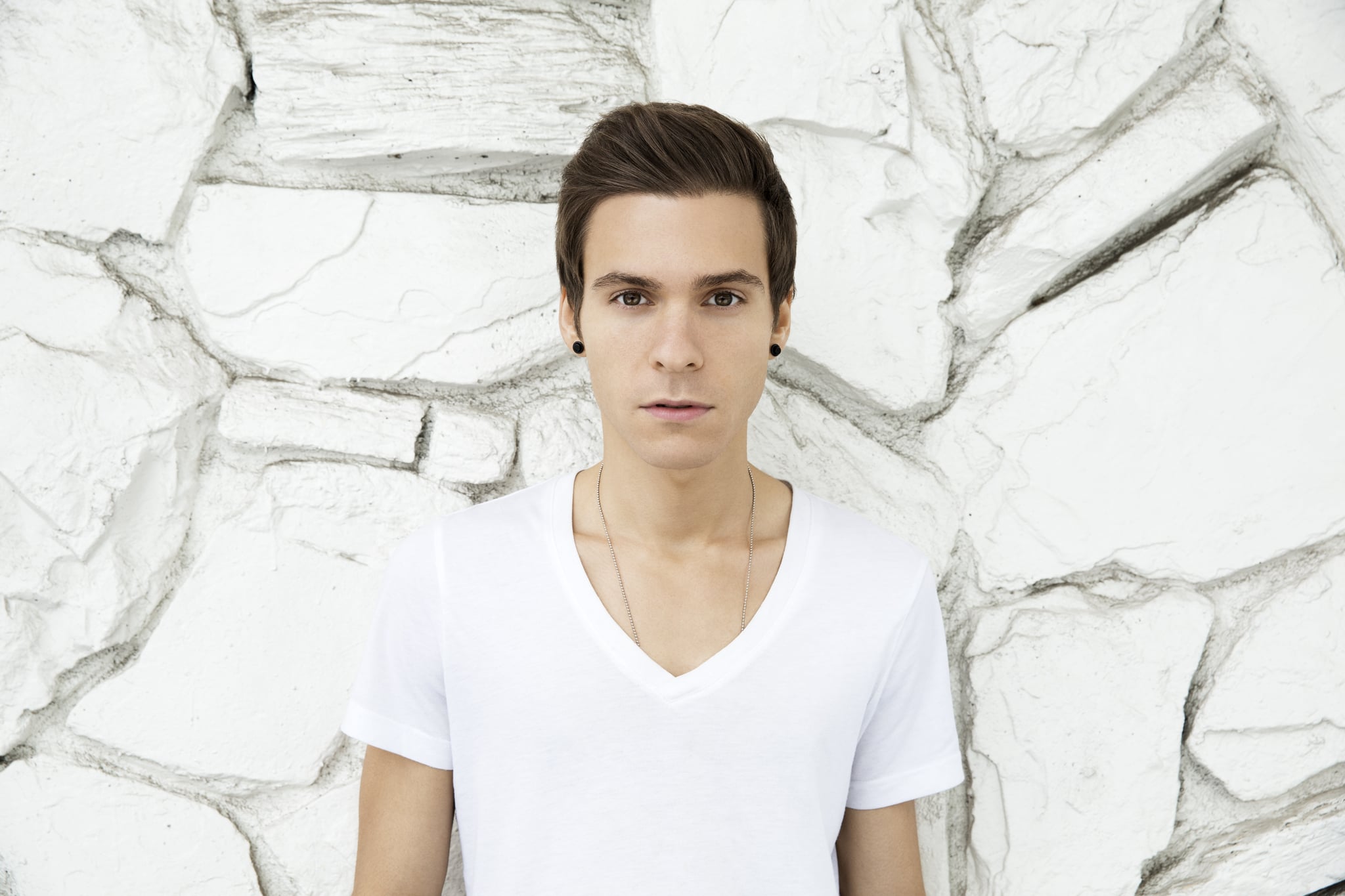 Matthew Koma knows a thing or two about Summer anthems. You know the singer, producer, and DJ from cowriting "Clarity" by Zedd and singing vocals on "Wasted" by Tiësto. He just released his debut single, "So F**kin' Romantic," and we're obsessed with the lively tune — I mean, does it get any more romantic than a little saxophone action? Make sure to give the new song a listen and check out the playlist Koma put together just for us. He chose his favorite songs to listen to if you want to heat up your Summer romance. Time to press play.
1. "Fantasy," Alina Baraz & Galimatias
"This is . . . hold on, I'm putting my sweat shorts back on."
2. "Indian Summer," Jai Wolf
"It feels like the soundtrack to your backseat makeout with Chrissy Thompkins or your theme song when you wake up the morning after feeling like the champion in your Hercules tighty-whities as you march to the kitchen to make a bowl of frosted flakes. Spoon included."
3. "Hey Lover," Blake Mills
"I want to raise with you and watch our younglings hatch, f*ckin' make the first letters of their first names match."
4. "Tongue Tied July," Michael Brun X Roy English
"The title has July in it. It says so."
5. "Can't Do Without You," Caribou
"A modern classic."
6. "I Can Change," Brandon Flowers
"If this doesn't fulfill the John Cusack montage fantasy with your Summer heartbreak, nothing will. I love the sentiment. 'Even if it's not who I am, I can change for you.' I also hang out at Trader Joe's for fun."
7. "You Were Right," Rufus Du Sol
"Eat your heart out, Craig David."
8. "I Had This Thing," Royksopp
"Always doing it right."
9. "Hey Jealousy," Gin Blossoms
"Because '90s."
10. "All Night Long," The Mavericks
"If I had a mustache . . ."
11. "Ball Song," Meredith Brooks
"If the mood is wrong, take it all the way home with this gem. A sure-fire — 'This isn't going to work,' 'Grow up,' 'You're so gross.'"
12. "Heart Attack," Flight Facilities feat. Owl Eyes
"Really simple and beautiful. A quick recovery from 'Ball Song.'"
13. "Mature Themes," Ariel Pink's Haunted Graffiti
"If you can make out with your boo listening to Ariel Pink, you're made for each other and both equally questionable — so you should commit. If it kind of puts a weird pin in the romance for a second . . . you're also made for each other . . . so it's a good test. And a rad song."
14. "Wouldn't It Be Nice," The Beach Boys
"If you don't have something from Pet Sounds on your 'Summer' OR 'Romance' playlist, you're doing it wrong and you broke it and you're watching Netflix alone this Winter."
15. "La Cienega Just Smiled," Ryan Adams
"Every Summer night should end on the hood of a sh*tty car listening to this."
16. "I Do," Jude
"If the Summer ends in heartbreak."
17. "Here Comes Your Man," Pixies
"If your love is for keeps."
Just remember: you'll need to download the free Spotify software or app to listen to our playlists!
Image Source: Piper Ferguson