Meeting Your Boyfriend's Family For the First Time
Nervous About Meeting Your Partner's Family Over the Holidays? Read This First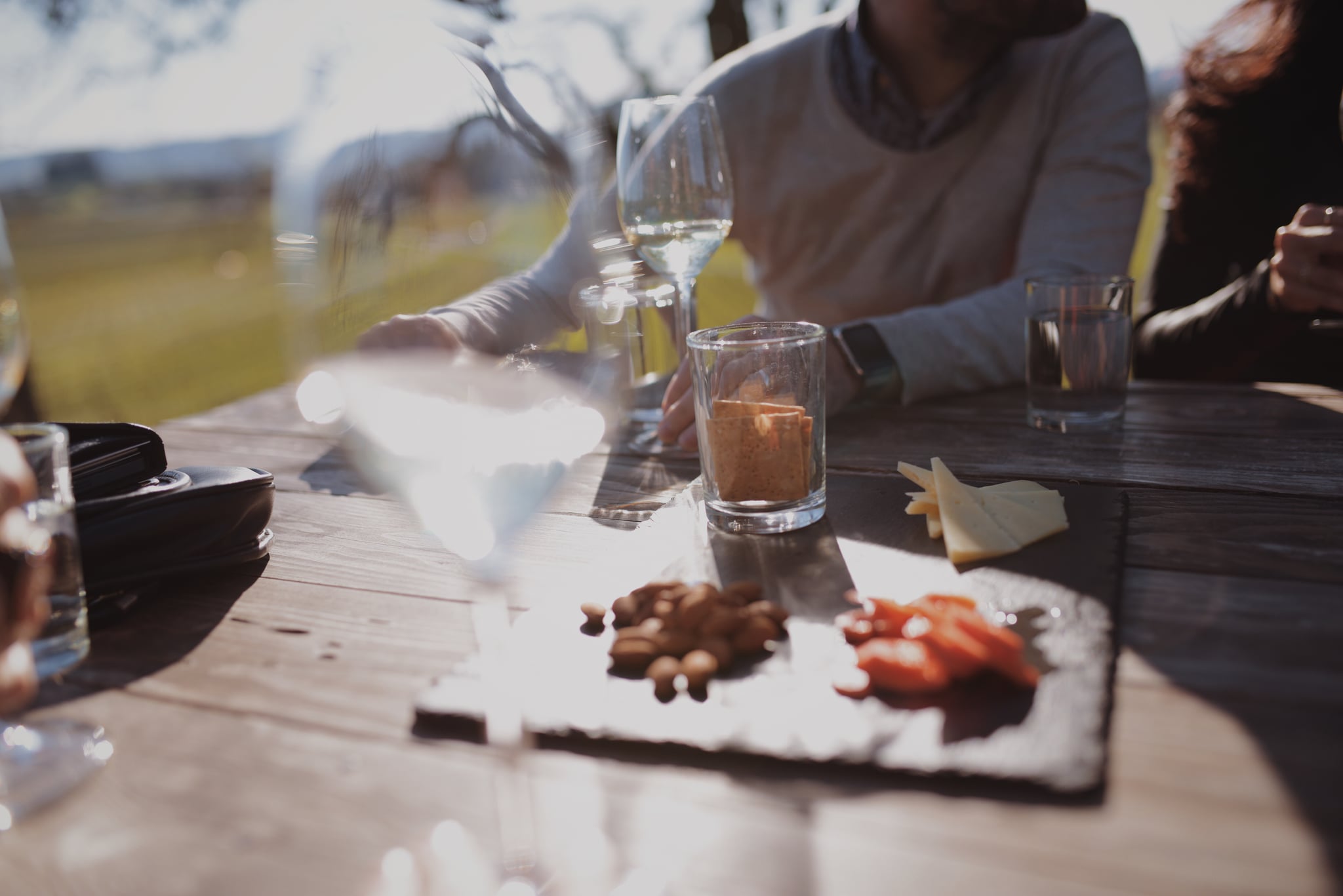 Meeting your partner's family for the first time can be stressful, but then top it off with meeting them at the holidays, no less, and you've got a recipe for nerves. Before you decide to run away, break up, or pretend to be sick, put these tips in your back pocket and know you've got this!
1. Pick Your Most Comfortable and Polished Outfit
Now is not the time to choose those pants that you can't quite zip up or put on that racy blouse, even if your partner loves it. Choose an outfit in which you feel comfortable and look good because what you're wearing is the last thing you should be stressed about when you arrive.
2. Eat a Little Before You Go
You definitely don't want to meet the parents on an empty stomach and then decide to drink a little wine or a cocktail to relax. That's asking either for a hangover or for you to have an embarrassing moment right in front of the family.
3. Avoid Certain Topics
This isn't the time to get on your soapbox and talk politics, religion, or another hot-button issue. Let these people get to know you — and you get to know them — before you decide to talk to them about subjects that are touchy for some people.
4. Ask Them Questions
Put the focus on the family by asking them questions to get them talking! By doing this, you'll learn a lot about the family without stumbling over nervous words. Plus, people love talking about themselves and it will make the time go by faster.
5. Watch the Wine
You don't want to be rude — and a little wine does help you unwind — but watch the alcohol intake for your own sake.
6. Show Up With a Gift
Don't go crazy with some huge present or intricate gift, but no matter what you do, don't show up empty-handed. A bottle of wine. Nice flowers. Whatever it is, bring a simple "welcome" gift to say hello and thanks.
7. Have Patience and Tolerance
Everyone's got a little crazy in his or her family, so if one of the relatives gets a little loud, is weird, or is too drunk, just breathe deep and realize that eventually, you get to go home.
8. Offer to Help
Most likely the host or hostess won't accept you scrubbing dishes, but there's nothing nicer than a guest who offers to help. Get off your seat and offer to dry or wash dishes, or perhaps, set the table. No matter what you do — at least offer.
9. Watch Your PDA
While your partner might get the great idea of a quickie at the fam's . . . I would advise against it. OK, the bad girl in me says go ahead and do it, but the practical adult in me says hold off on that. Do you really want the family to meet "all" of you?
10. Learn About the Family Ahead of Time
Try to learn about the various family members ahead of time (Instagram can be your best friend here!), and use these facts in conversation. Of course, make them positive facts like the time his sister won the college basketball tournament or when her brother graduated law school. People like to brag about themselves and it will flatter them to know you took the time to listen and learn about who your partner's family is as individuals.
Image Source: StockSnap / Todd Downs