Newlywed Couple Asks Wedding Guest For More Money
These Newlyweds Had the Nerve to Request a More Expensive Wedding Gift From a Guest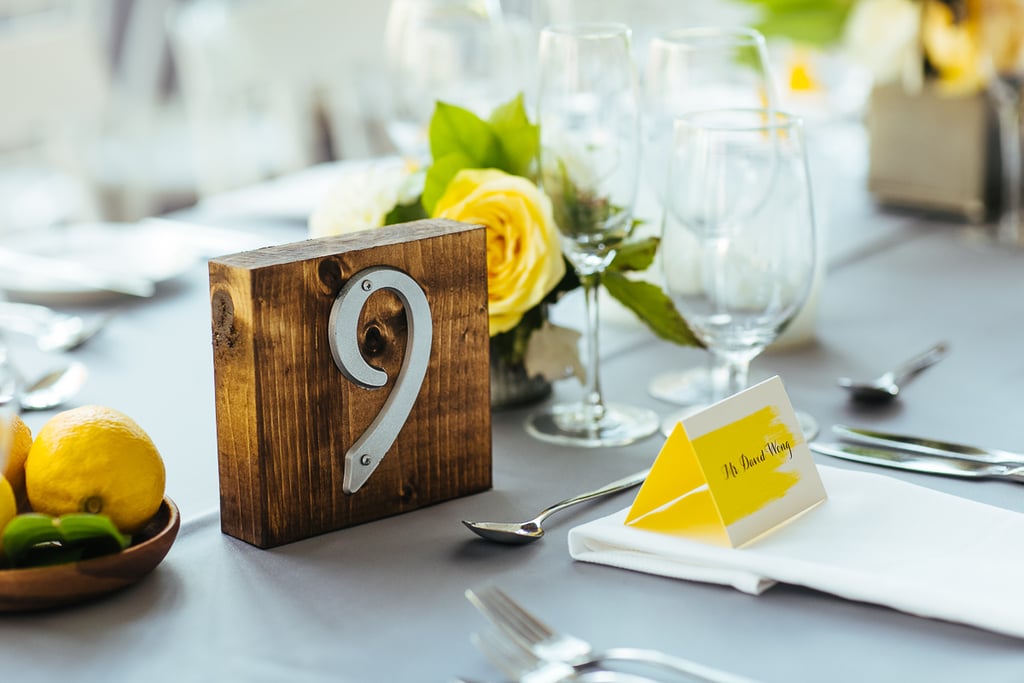 Since when was there a minimum requirement for wedding gifts? Most guests understand that celebrating a couple's nuptials can be pricey and those who don't quite get it . . . well, their attendance alone should be appreciated. But one newlywed couple had the nerve to actually call out one of their guests — who did contribute a fair amount — for her less-than-satisfactory donation of £100 (or $144 USD). The guest took to British parenting site Mumsnet to ask other users how to respond to the shocking request from the couple.
She attended an ex-colleague's wedding and gifted cash as requested, but received an email that stated, "We were surprised that your contribution didn't seem to match the warmth of your good wishes on our big day. In view of your own position, if you wanted to send any adjustment it would be thankfully received."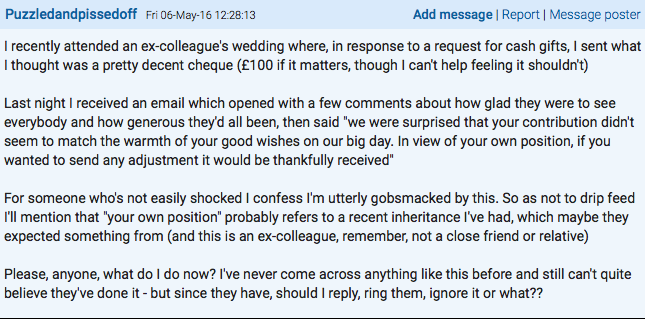 Give us a moment while we pick our jaws up off the floor. She continues on by explaining how she recently inherited some money and that could be the reason the couple is suggesting she give a little more. Either way, that is absolutely ridiculous and totally against wedding and life etiquette. Some things are just better left unsaid.
Who do you think was in the wrong here?