Repurposing Bridal Bouquets For Wedding Decor
How to Repurpose Bridesmaids' Bouquets For Your Reception
Flowers are some of the most beautiful and important aspects of a wedding. But what do you do with your bridesmaids' bouquets once it's time to celebrate? Style Me Pretty has just the thing to help you repurpose those bouquets.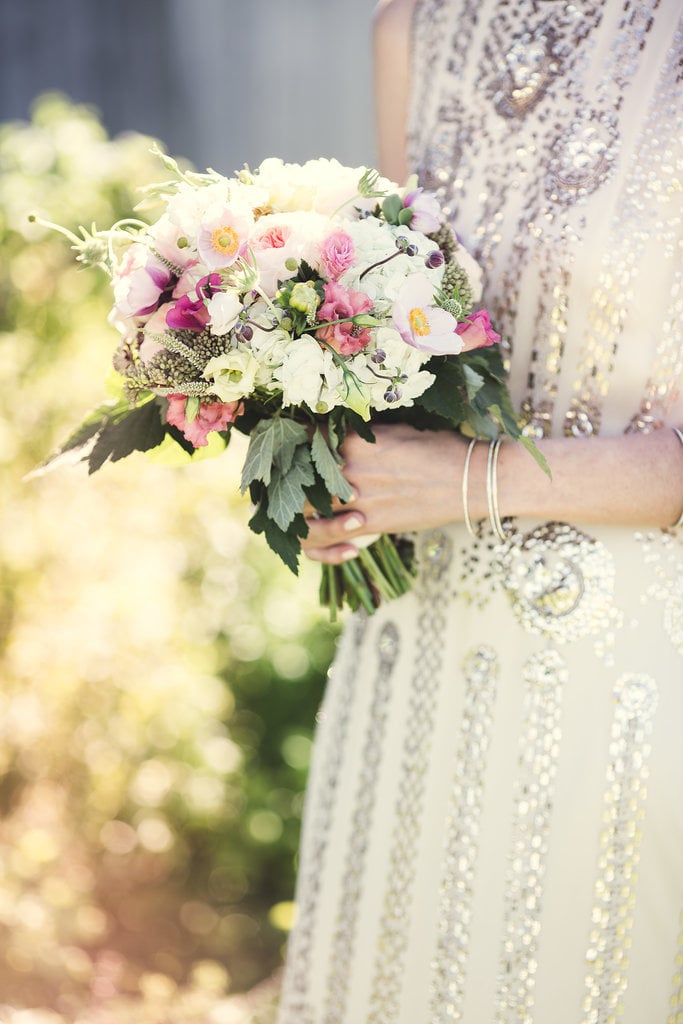 You've spent hours pinning those handfuls of heaven, but what are your plans for those Bridesmaids' bouquets after you've said "I Do"? Thankfully, you can now avoid the chance that those aisle ready blooms will go unused, because we've got Kelly of Ooh La La Designs sharing her unique tips on how to utilize your Bridesmaids' bouquets post ceremony!
From Ooh La La Designs…One of the most common questions my clients ask me is what to do with the bridesmaids' bouquets following the ceremony. I love to suggest the traditional but also some fun and unique ways to make the most of these gorgeous creations.
Common + Traditional
The most traditional and common use for the bridesmaids bouquets is to place them in clear glass vases on the head table for instant texture and floral décor. Add votive holders with candles down the length of the table for a beautiful and cost effective head table statement.
Head Table
Have your girls lay the bouquets flat on the head table with the blooms facing the guest tables. Added to a gorgeous lush eucalyptus garland that has been accented with candlelight will create a beautiful foraged, loose and textural look.
Gift Table
Ask your floral stylist to provide containers that are similar in color and shape to those you have selected for your centerpieces. Have her/him place the matching vessels (with about 4 – 5 inches of water in them) on the gift table, on a small table accenting your seating chart, on the bar and lemonade and flavored water stations. Once the ceremony is complete have the girls to pop their bouquets directly into the vessels.
Cake for Thought
Many of my clients ask for my thoughts on placing a bridesmaid's bouquet on the cake table. Although very common, I advise against it. Whether it be a naked cake adorned in gorgeous figs and berries or a stunning fondant masterpiece featuring your monogram and a waterfall of gum paste flowers, today's on trend and intricate cake designs should absolutely stand on their own.
Dessert Table
Sweets tables, donut, candy and pie bars are also perfect areas to place extra bouquets. In a vase they add an additional layer to the overall esthetic of the tablescape.
Chic Chairs
Whether you have opted for cross back, chiavari, folding or versailles chairs have your floral stylist tie the bridesmaids' bouquets to the backs of every other chair at the head table. Choose long trailing or tightly wrapped ribbon that compliments the esthetic of your event. Regardless of the wedding style this technique will suit it perfectly.
Check out more great stories from Style Me Pretty: