Safety Tips For Online Dating
Online Dating Safety: 8 Things to Consider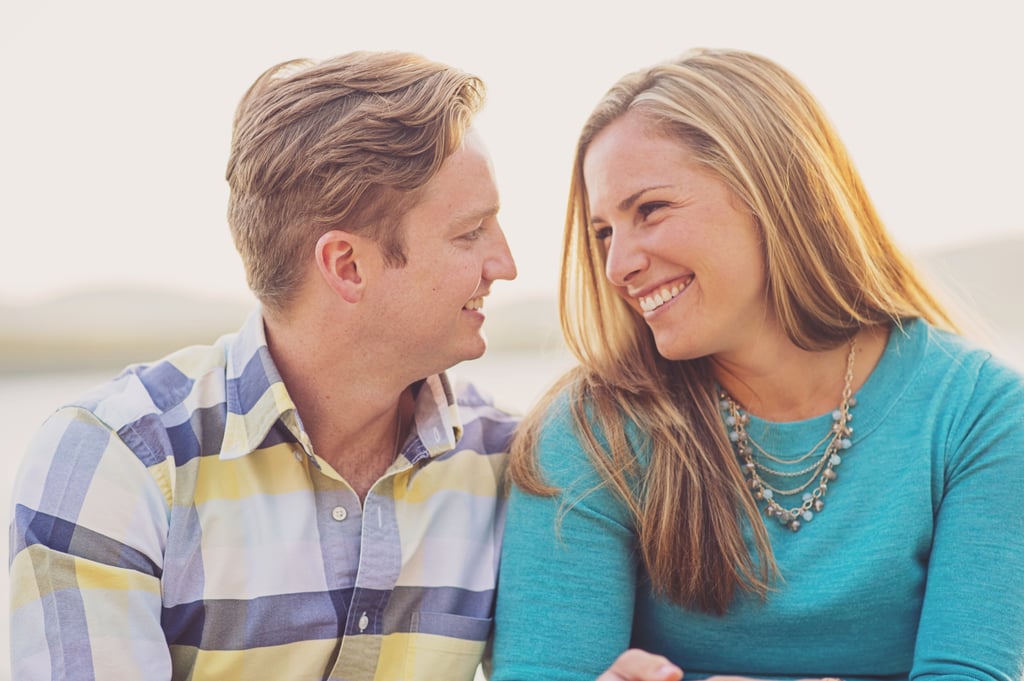 When I heard the news about the murder of Ingrid Lyne, single mother of three children and Seattle resident, I was floored.
It could have been me.
Not that I know that monster who killed her or live in Seattle, but that I am a single mother looking for love online. It wasn't the first date. The news reports states that they had been seeing each other for six to eight weeks. A new romance gone completely and utterly, devastatingly wrong. Should I then, single woman, step away from the dating apps and sites? My paranoia says yes — run away! But the reality is that monsters exist everywhere and anywhere and so, if women want to online date we must keep our heads about us and make smart choices when meeting strangers for the possibility of true love. Here are some tips to keep in mind after you've swiped right and decided to meet, face-to-face.
1. Does Your Meeting Place Make Sense?
Please for the love of chocolate, don't meet a man at your home or invite him over! Even if you are just looking for a friends with benefits situation, he shouldn't be allowed or have knowledge of where you live just yet. I know it's not helpful to imagine everyone as dangerous but for your own safety, imagine every potential date as somewhat dangerous to start!
2. Does Someone Know Where You Are?
Whenever I go on a date, I send at least one but preferably two contacts of mine:
a photo of the man
his number, full name, and if possible, his home address
our meeting location
Letting someone know where you are for that first date and for the next few dates would be highly advisable!
3. How Much of Your Social Information Are You Sharing?
US News & World Report suggests being very careful with the personal information you share on other social sites. Be wary of apps like Foursquare and Instagram that post your location. If your matches or potential dates do a search on you, he can learn quite a bit about you like where you are right this very second! This is why I personally don't like people checking me in to places on Facebook or checking myself in anywhere, or listing where I live on Facebook. No one needs to know where I am, 24/7, besides my daughter!
And to further bring the point home, it makes sense to check all your privacy settings on all your social media channels. If at all possible, hold off on giving your social media info to your potential date.
4. Would a Group or Friend Date Work Too?
You could also arrange a group or double date, if possible, to try and alleviate the creeps. The Double App can arrange double dates for you.
5. Have You Done Your Research?
Is that hottie who he says he is, or did he snatch a really hot model or stock image photo? Do a reverse image search on Google!
6. What Are His Messages Like?
Be wary of men who are being incredibly sexual or forward from the start before you have even met them or soon after the first date. I had a man refer to our second date as a "playdate" and then tell me he was watching basketball in the nude after I said "How are you?"
Well, OK then bro . . . good to know. Not.
Not every bad seed will show his evil or kinky stripes ahead of time though. Also be aware of narcissists — the kind of men who are so charming, gifting you excessively and fawning over you like you're a Barbie doll and not a human being. They're known to bring trouble and also might just be sociopaths.
7. Are You Oversharing Information?
You can list your town, but being more vague in an online profile like "Northern New Jersey" rather than stating your actual neighborhood is a smart idea. If you have children, don't have photos of them on your profiles and do not give out information on your kids to potential dates. Just don't.
8. Are You Equipped to Defend Yourself?
Carrying pepper spray or even a pocketknife might sound crazy, but better crazy than ill prepared for a psycho. Even better? Take a self-defense class. When all else fails, hold your keys between your knuckles and stab him in the eyes!
The bottom line? The tragic murder of Ingrid Lyne is sadly, not the only story in which a beautiful life was taken too soon by a sadistic and sick monster. If we could live in a bubble and experience life at the same time, many of us would promptly make one, but the fact is simply use your common sense and make smart choices. If you do this, you may just end up meeting "the one" and by "the one" I mean, an amazing life partner to bring home to Mom and Dad!