Saira Blair Becomes Youngest Lawmaker in US
Teen Girl Just Became Country's Youngest Lawmaker — 10 Things to Know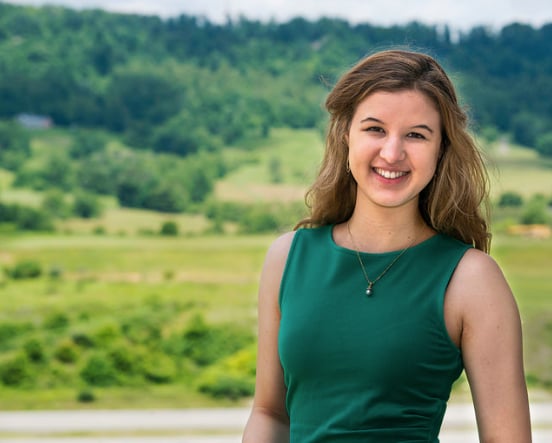 She may have only turned 18 years old in July, but fiscally conservative Saira Blair just won her seat in the West Virginia House of Delegates in a landslide victory against her Democratic opponent, with 63 percent of the vote. The young Republican lawmaker campaigned out of her dorm room and thanked voters of the 59th District in West Virginia for sending what she called "a clear message that the path to prosperity and success is rooted in conservative values and principles." Get to know Saira Blair and her politics:
She is a freshman studying economics and Spanish at West Virginia University but will defer her next semester and resume coursework in the Summer.
She believes her age is an asset to her career. Saira used her youth as one of the many reasons for seeking a seat, saying on her site that she wants to "demonstrate to younger people that we shouldn't wait until we're 40, 50, or 60 to understand that conservative values and principles are the way to prosperity and success."
She is a firm believer in adhering closely to state and federal constitutions.
She is anti-abortion (and proud of it), saying that she firmly believes that life begins at conception, telling Teen Vogue that she is even against the morning-after pill.
Her main focus is the creation of jobs in her state. She believes that young people are leaving West Virginia because they can't find well-paying jobs there. "We raise these children and then they leave," she told Teen Vogue, "and that's why West Virginia relies on public dependence more than almost any other state."
She is NRA endorsed and says that she fully supports the second amendment, stating on her website that she believes in "protecting the innocent and punishing the guilty . . . Firearms allow our our law-abiding citizens to protect themselves and their families. Our constitutional right shall not be infringed!"
Her father is a state senator.
She wants to lower taxes. Her site reads, "Lower taxes, limited government and a fair, predictable court will encourage economic growth which equates to more good paying jobs. West Virginians deserve better! Enacting sound economic principles will solve virtually all of West Virginia's socioeconomic woes."
Saira is "pro-family," aka against gay marriage. She states her belief that "marriage is a holy union of a man and woman as husband and wife . . . "
She is the youngest state lawmaker in the nation.