Sexy Ebola Costume
These Sexy Costumes Make Us Concerned For All of Humanity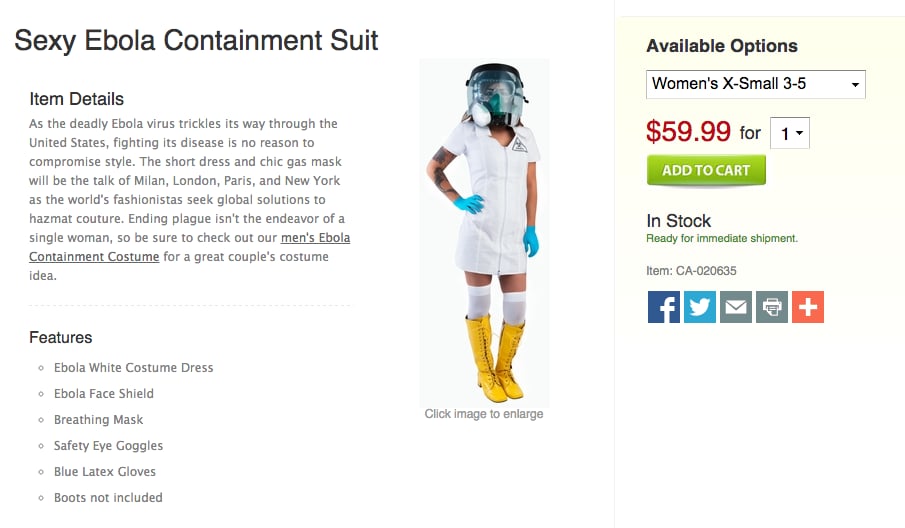 In recent and somewhat unsurprising news, a costume company has found a way to sexualize Ebola, aka the LEAST sexy thing on the planet. Yes, joining the ranks of ridiculous and somewhat questionable Halloween costumes like the three-boobed sensation and sexy Olaf from Frozen is a sexed-up take on an Ebola containment suit, complete with knee-high stockings and a short nurse's dress. If the outfit itself wasn't absurd enough, the cringeworthy product description pretty much seals the deal on making this the worst costume of the year:
"As the deadly Ebola virus trickles its way through the United States, fighting its disease is no reason to compromise style. The short dress and chic gas mask will be the talk of Milan, London, Paris, and New York as the world's fashionistas seek global solutions to hazmat couture. Ending plague isn't the endeavor of a single woman, so be sure to check out our men's Ebola Containment Costume for a great couple's costume idea."
Do these sexy costumes go too far?