Stirring Up Trouble by Andrea Laurence Excerpt
Will This Baker and Bartender Outrun the Law in This Romantic Series?
When a prim and proper baker and a laid-back bartender have a neighborly disagreement that gets them both in trouble with the law, a sweet reconciliation is stirred up in the playful third romance in Andrea Laurence's sexy Rosewood series.
For more on this sultry novel, visit XOXO After Dark!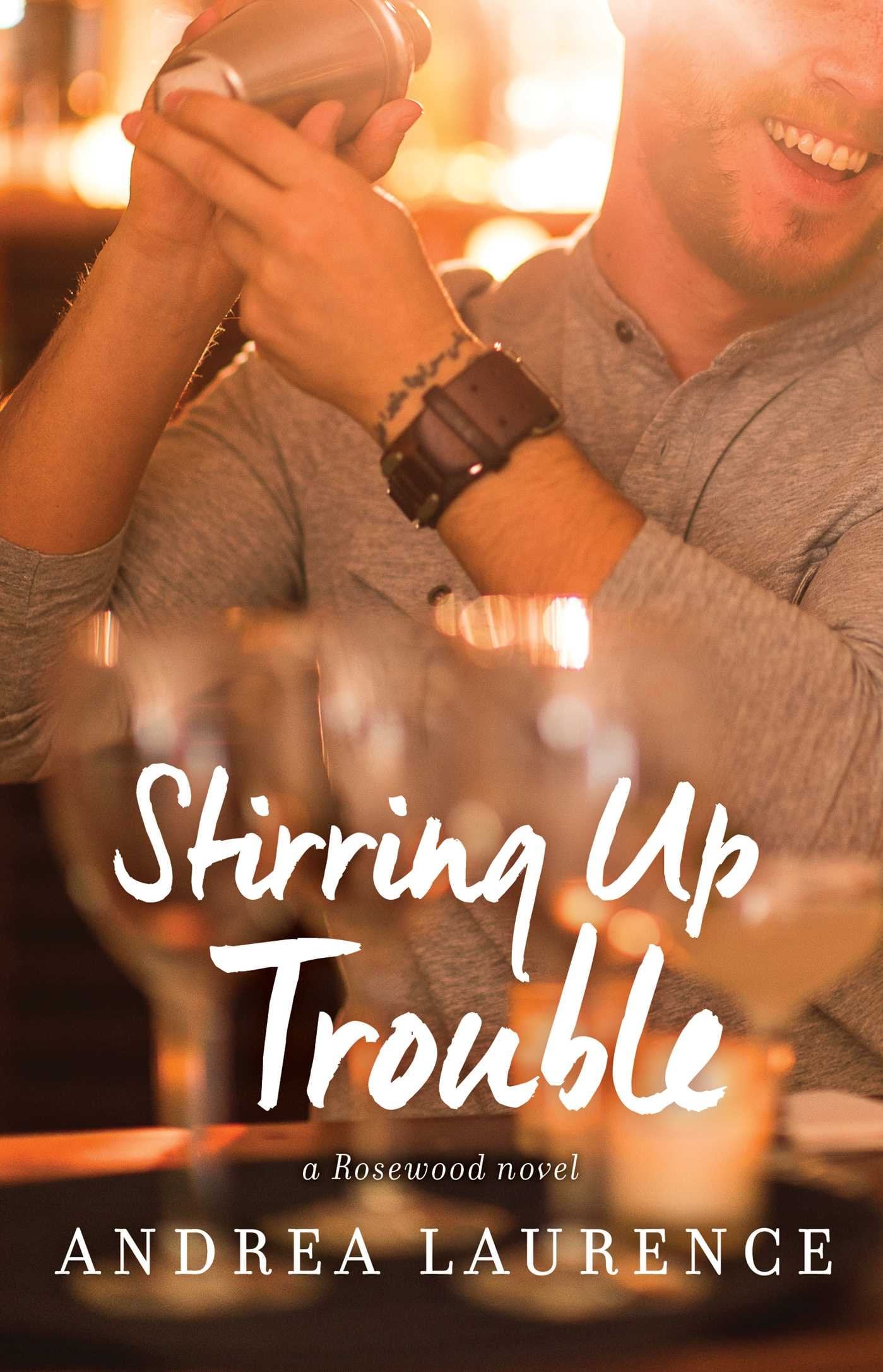 Excerpt
Emmett pulled his truck out of the alley between the bar and the fire station and literally drove it across the street to Maddie's driveway. It seemed silly, since they could've walked over to his truck together, but this was a date. Despite their history together, he wanted to do this right.
The hardest part so far had been deciding what to wear. He was balancing on the edge between trying to impress her and not giving too much of his past away. He'd seen her eyes light up at the courthouse when she'd seen him in his Armani suit. He could tell Maddie had an eye for quality and was both impressed and confused by his appearance that day. It was an older suit, not his best by any stretch, but he'd felt he needed to wear a suit to court and he didn't have anything else.
He opted tonight for a nice pair of dress pants, a long-sleeved dress shirt, and a corduroy blazer, since it was getting a little chilly in the evenings when the sun set.
He'd faced the same challenge in deciding where to take her tonight. Rosewood had only three options. The diner and the pizza place weren't appropriate for a date once you got out of high school. Whittaker's was fancy, but that was what she'd expect. He liked keeping Maddie guessing. It had taken some thought, but he'd come to a nice compromise.
He knocked at the front door and waited. The porch light came on a moment later and the door swung open. It took a moment for his eyes to adjust to the sudden brightness, but once they did, he was stunned by the woman standing in front of him.
Emmett had seen Maddie at the bakery — usually wearing a pair of khakis, a polo shirt, and a frilly apron, with her hair in a bun. For community service, she'd donned jeans and a fitted T-shirt appropriate for getting dirty but still clinging to her curves nicely. But not once had he ever, ever seen her looking like this.
The bun was gone, her long chestnut hair falling in shiny waves around her face. Her striking blue eyes were enhanced by a smoky shadow and cat-eye liner, and seemed even bluer than normal because of the cobalt color of her dress. It was asymmetrical, wrapping over her right shoulder and gathering tight around her tiny waist, clinging to where it ended just above her knees.
He couldn't stop his gaze from traveling from head to toe, taking in the pink-painted toenails that peeped out of her nude pumps and coming back up to admire the plump sparkle of her lips.
"Wow" was all he could manage.
Maddie laughed, reaching for her purse and stepping out onto her porch with him. "Did you think I was going to wear my apron tonight?"
"No," he said with a distracted shake of his head. "But I hadn't anticipated this, either."
He took a deep breath and tried to blow out the arousal that had suddenly built up inside him. While he was very thankful he hadn't opted to be obtuse and take her to Pizza Palace, he was now wishing he'd opted for something closer to home. That long drive with her inches from him was going to be torture.
Get Stirring Up Trouble, and check out more great content on XOXO After Dark: