The Thief by J.R. Ward Cover Reveal
Get Ready For "Drama and Intrigue" in J.R. Ward's Hot New Paranormal Romance: The Thief
I have the very extreme pleasure of revealing the much-anticipated cover for the next book in the Black Dagger Brotherhood series: The Thief, by New York Times bestselling author J.R. Ward! I also had the chance to ask her a few questions that readers have been dying to have the answers to.
Here's a little snippet about the book before we get into the cover and interview:
New enemies rise from the shadows in the next novel of the New York Times bestselling paranormal romance series the Black Dagger Brotherhood.

Having allied themselves with the Band of Bastards, the Brotherhood is committed now more than ever to eradicating the Lessening Society. Recovering from their most recent battle against the last of the lessers, the Brotherhood comes to realize that the fight against their enemies is far from over. Throe, Xcor's former second in command, is using an ancient tome to summon a new army engineered by a force more dangerous and evil than the Omega. And now the brothers of the Black Dagger Brotherhood will be tested both at home and on the battlefield.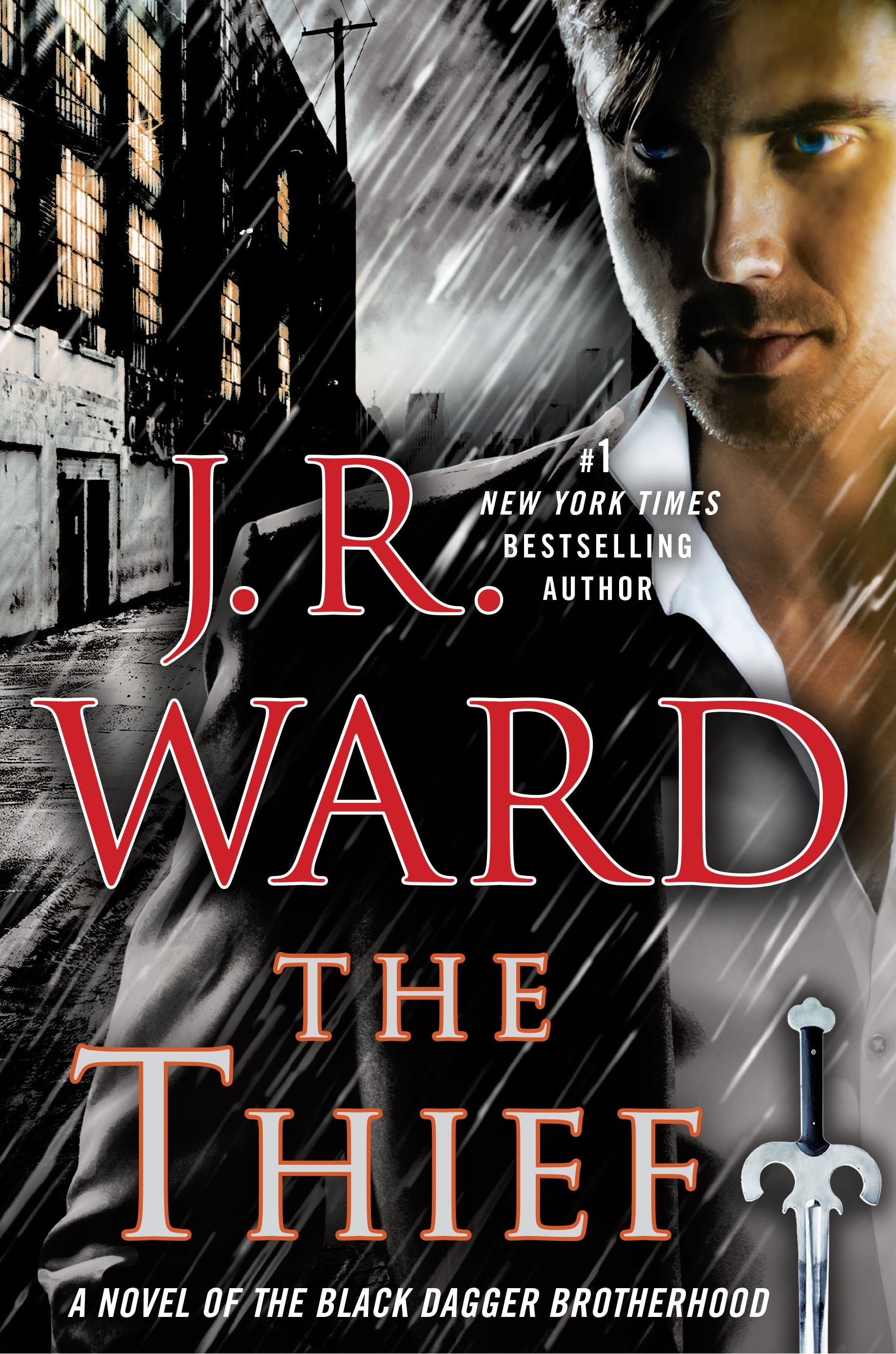 The Thief is out on April 3, 2018, and you can preorder your copy here. Below, read an interview with J.R. Ward:
Can you give readers a tiny little taste of what to expect from The Thief?
Assail and Sola are going to rock your world! OMG, from the drama and the intrigue — and the, ummmmm . . . yeaaaaaaaaaaaaah, you know what I'm talkin' about!
What keeps you coming back to the Black Dagger Brotherhood, other than the readers demanding more?
The stories are not done in my head! And they have to get let out or things get clogged up there. HEAs for me are real, which means they are ever-evolving. So not only are there new people in the BDB world, but those who have been mated are always in flux. So many readers are just like me — I only want to see what happens next.
One question I'm sure you've answered many times but readers still like to know: what inspired the BDB series?
Wrath and the Brothers just showed up in my head. It was not a question of wanting to write about them (although I was so excited to!); it was more like they wouldn't leave me alone until I put them on the page.
And, finally, I asked a few readers what they were dying to ask you themselves and here are two (really three) of the most asked questions: Any more plans for your beloved Fallen Angels series?
You are going to see Eddie and Adrian very, very soon . . . I promise!
When will Lassiter's story be told, and is Muhrder going to be making an appearance in any upcoming books?
Both are an absolute yes (well, the former is a "keep reading," I suppose!).