Things Not to Do Right After You Get Engaged
5 Things Not to Do Right After You Get Engaged
Getting engaged is so exciting that it's easy to get caught up in the wedding planning process right away, but Brides lists five tips that can help you avoid the common mistakes many elated couples make after the big proposal.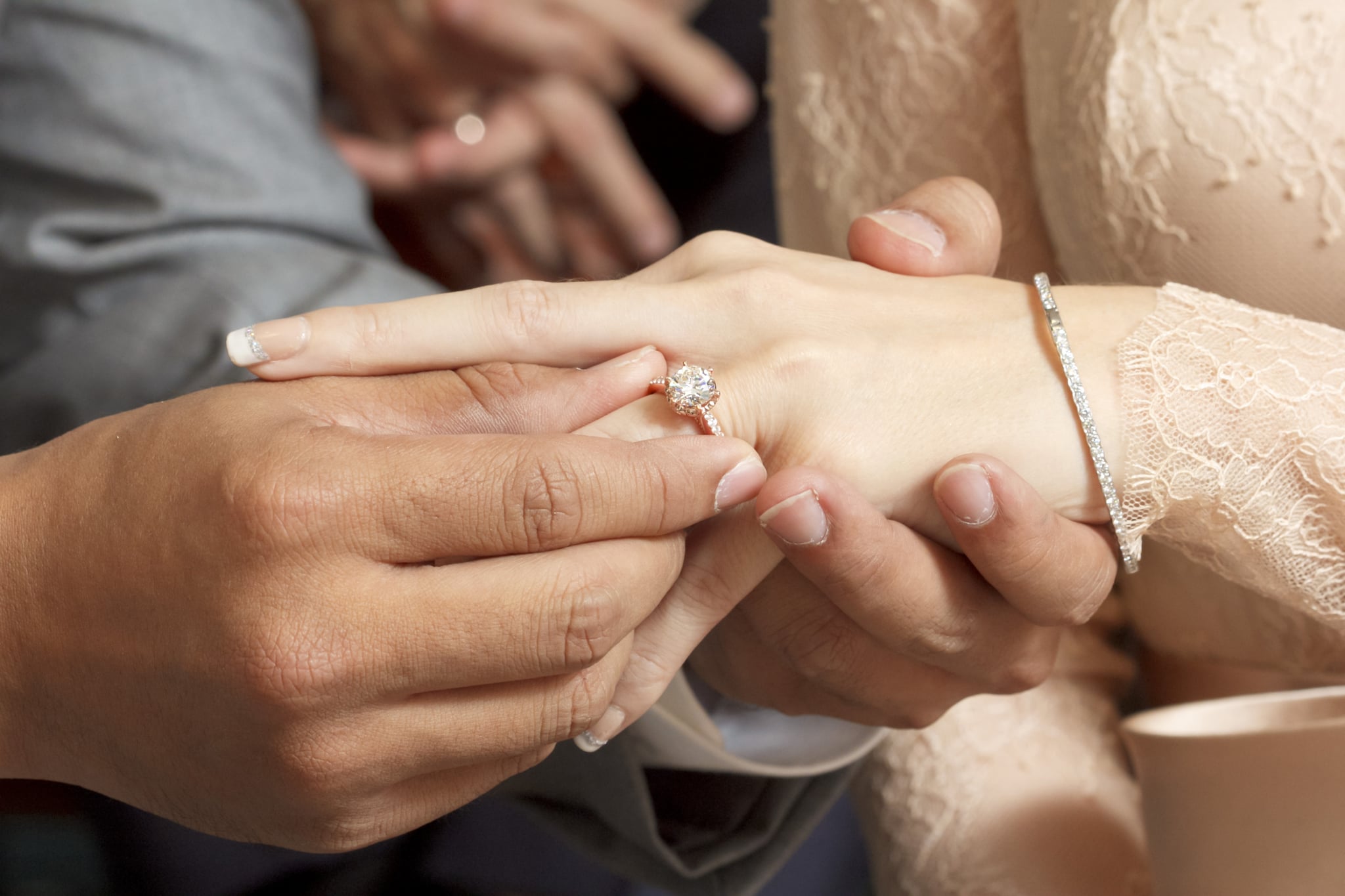 Congratulations! You're engaged and you have the bling to prove it! You're excited and your family is excited and your friends are excited — it's a big deal. But don't let your excitement take hold of you so that you start doing things you can't undo without having time to think it all out. Here are five tips to save you from some very common mistakes that excited, newly engaged couples commonly make right after they say yes:
1. Don't choose your wedding party immediately.
Until you've decided where you're getting married, how many people you're inviting and what kind of budget you have to work with, don't formally ask anybody to stand up for you. There's plenty of time to do that later.
2. Don't announce your wedding date until you've found a venue and signed a contract.
Enthusiastic friends will start hunting for affordable airfares as soon as they know about your wedding and nothing is worse than causing them to lose money on tickets that must be changed.
See more: 4 Save-the-Date Cards For Every Type of Couple
3. Resist the urge to talk about your wedding around people who may not be invited.
Until you know your budget and guest list, it's dangerous to spill too many details to your officemate or more distant friends who aren't going to be invited. You'll give them the impression they're included and some may have bad feelings when they don't get an invitation. If you tell somebody they're going to be invited during your engagement honeymoon period, you may end up in pickle when you realize your headcount is out of control. You have to invite anyone whom you told would be invited to your wedding.
4. Avoid telling anyone where you're getting married until you're absolutely positive that will be the venue.
It can be embarrassing to have to tell them you've changed plans, especially if the decision is made for financial reasons. Your country club might not end up being the best venue (even though you always assumed you'd have your reception there) if your budget is tight and your guest list is huge. Make sure you have permits for public locations before bragging that you're getting married someplace historic or famous.
5. Try to be sensitive to friends who are going through relationship problems or a divorce.
While they're likely thrilled for your happy news, it's hard to digest your enthusiasm whilst in the middle of their own issues. Absolutely tell them you've gotten engaged, but don't try not to rub their noses in your happiness. It's enough to have them congratulate you. They'll learn more when they start getting information about your plans.
Check out more great articles from Brides: