Tips For Having More Intense Orgasms
7 Ways to Make Your Orgasms More Intense, According to Experts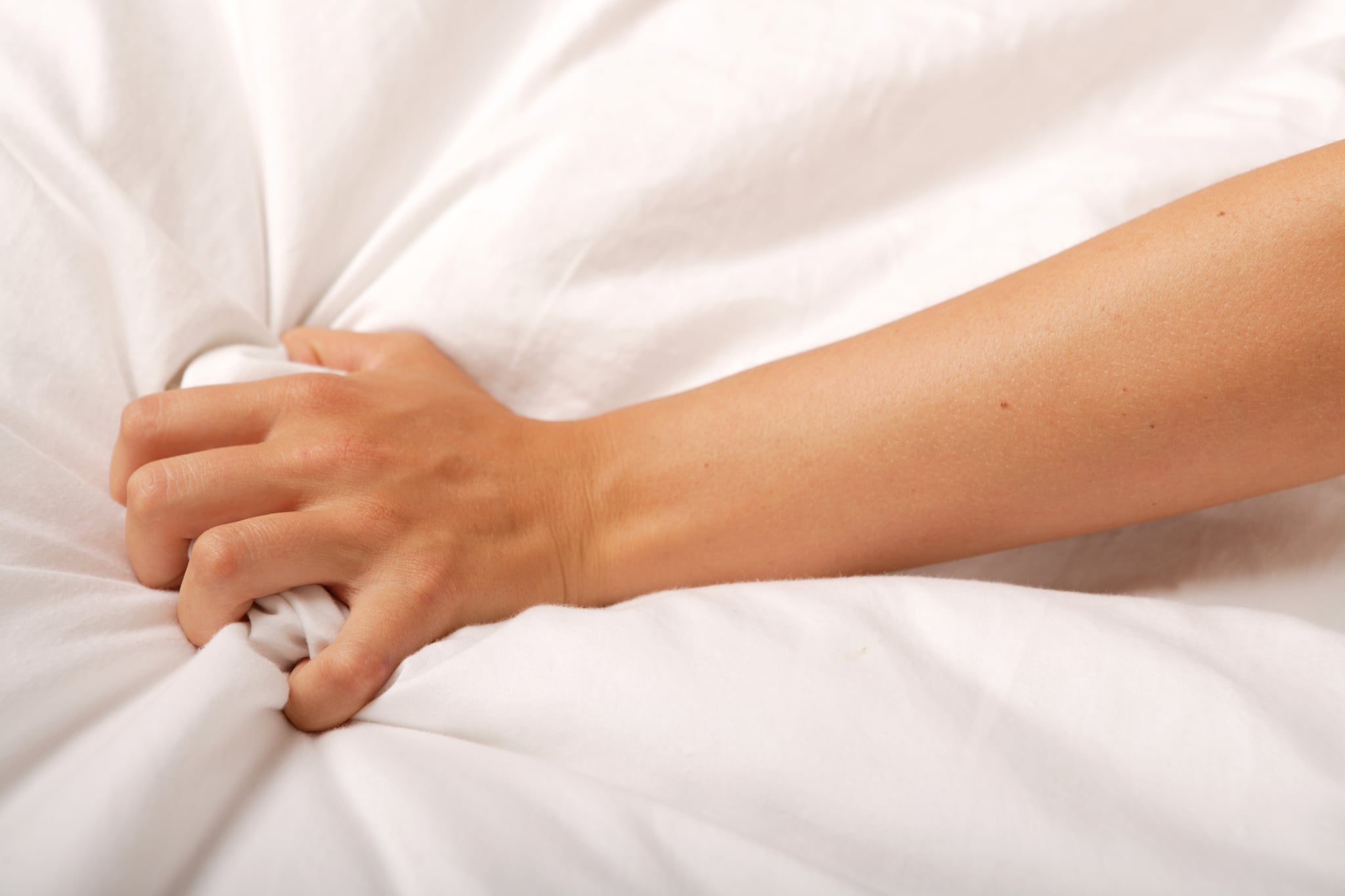 Orgasms are wonderful, so it's natural to want more of them. Or maybe you don't want more of them, necessarily, but you want to make each one a more intense orgasm. Who wouldn't want to think, "That was my best orgasm ever," every time? Of course, sex is a journey, not a destination. It's about exploring your body and finding new pathways to pleasure. And orgasms come in all shapes and sizes. Some are small, and some are large; some are intense AF, and some are milder releases — in many ways, the variety is the beauty of sex (coupled or solo). But if you've been feeling like your Os have been lingering on the smaller side of the spectrum recently, and if you want to learn how to have a better orgasm, there are things you can do to get there.
That said, bodies are all different, so what helps give one person more intense orgasms might have another person thinking, "Meh." So POPSUGAR spoke to a variety of different people and experts to bring you the best tips for building up to a stronger orgasm — try out one tip or all of them, or just use them as inspiration to invent a new technique all on your own. Consider this the most fun homework assignment ever.
1. Keep it going even after you come
How to do it: "Keep going. Don't stop after your first orgasm, even if your body feels sensitive. My third orgasm is usually the strongest because everything is hyper aroused." — Olive, 30
"If you feel that one part of your body is getting overstimulated — try switching to another for the subsequent orgasm. Listen to your body and reengage after each orgasm to maintain arousal." — Alex Fine, founder of Dame Products
Why it works: You're aiming to stay aroused, rather than letting yourself totally cool down after orgasm. "Think about it like this — the body is already warmed up and in the mode, so it's easier to bring it back to a heightened place than starting all over again." — Alicia Sinclair, founder of B-Vibe and Le Wand
2. Masturbate, masturbate, masturbate
How to do it: Don't be shameful or awkward about your masturbation habits. Take some time to really enjoy yourself. Draw a bath, put on music that turns you on, and grab your favorite vibe. Devote time to the practice. Masturbation is self-care.
Why it works: "Experiencing pleasure is about being connected to your body and your partner. The better you get to know yourself through masturbation, the better you can communicate your desires and guide your partner to help you climax — and help yourself get there during solo sessions. Ultimately, communication during partnered sex is the key to maximized pleasure. It's also imperative to get out of your head and enjoy the experience instead of focusing on an end result. Orgasms are all about the release." — Mia Davis, founder of the sexual education website and app Tabú
3. Close your eyes
How to do it: "Close your eyes, and really focus on your body! Being aware of everything your partner is doing and touching will make your orgasm 10 times better." — Juliana, 25
Why it works: When you close your eyes, you cut off one of your main sensory ports. This will make everything you feel extreme (in a good way). Really lean into everything that is happening to you, and pay attention to each nerve ending.
4. Edging to get you over the edge
How to do it: "Essentially, you slowly bring yourself closer and closer to coming but hold back before going over the edge. The buildup really intensifies the orgasm (seriously, you have to try it), and by prolonging the whole juicy process, it makes everything more fun in general (whether you're solo or with a friend or two!)." — Dr. Nadia Kumentas ND, founder of the holistic wellness site Mingo Health
Why it works: Growing your pleasure threshold will only make the final release that much more explosive. When you become aroused and then let it go, the energy is recycled, waiting just under the surface to be ignited once again. It you keep building toward a finale, the endgame will be unreal.
5. Breathe into it
How to do it: Utilize all of those techniques you've heard of in yoga and Pilates classes. Breathe deeply and consciously during your entire sexual experience. It's easy to get excited and hold your breath. Avoid doing this.
Why it works: "The breath is of number one importance. It keeps the body loose and receptive, easier to arouse." — Dr. Elayne Daniels, PhD
6. Find a vibe you love
How to do it: A small vibrator can make all the difference during sex. Try something small and easy to maneuver like the Fin from Dame Products or the Crave Bullet.
Why it works: Vibrators are an easy way to make anyone's orgasm stronger, but they're especially useful for people with clitorises. "During penetrative sex, it is difficult to achieve the much-needed clitorial stimulation to get to orgasm. Having a small vibrator in hand will give you the ability to get your clitoris in on the action. If you can combine g-spot and clitorial stimulation during sex, you'll be on your way to the best orgasm of your life." — Maria, 29
7. "Tipping the scales"
How to do it: This is often suggested for two people with vulvas, but really any duo could fall in love with this oral-sex position. Your partner lies on their back, and you get on top with your legs framing their face (almost like a 69 position). Prop yourself up with your arms, and move your hips back until their tongue is hitting just the right spot. You cum first, then you can perform oral on them.
Why it works: "It's super comfortable for your partner and is pretty much a prime orgasm position for you. Your partner can hold your hips steady and pull you towards their face — they have total control, which is super hot. It also feels AMAZING if your partner throws in a little simultaneous penetration with fingers or a toy. Then you can switch!" — The team at Unbound, a sexual wellness and sex toy subscription company