True Divide by Liora Blake Excerpt
Will Lacey Finally Get the Sexy Pilot She Always Wanted?
In Liora Blake's searing, charming novel True Divide, the third book in her sexy True series, we meet Lacey Mosely, a spitfire chick who's been feeling pretty stuck — in her rural town of Crowell, Montana, at her job as manager of The Beauty Barn, and in her lackluster love life. Enter Jake Holt, one-time misfit and Lacey's unfulfilled high school love. Ten years later, Jake is a private pilot whose travels take him all over the world, and once he shows up in Lacey's life again — at the most unexpected time — he can't seem to stay away. So what do you do when the one boy you were never quite able to forget lands on your doorstep?
For more on this sultry novel, visit XOXO After Dark!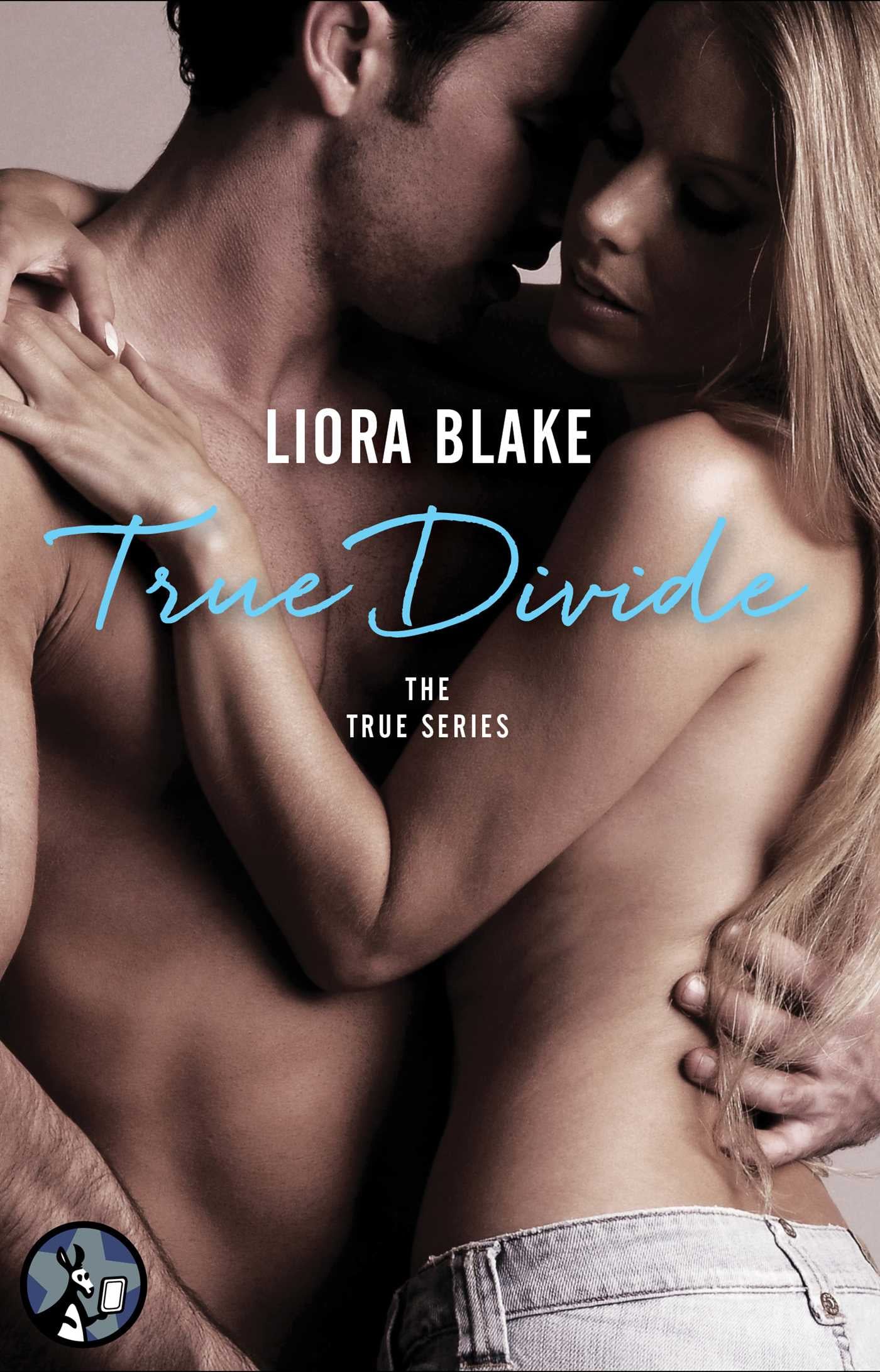 PG-13 Excerpt
"You drive a hard bargain, sir," I say, almost inaudibly because everything feels heavy. My tongue, my breasts, my limbs. Using one hand, I put my fingers to his, where they remain tucked around the thin edge of my panties, and prod him with a small downward push.
Jake lets out a guttural groan and immediately uses both hands to shove them down until the scrap of lace lands around my feet so I can step out of them. Already, my eyes are hooded and languid, barely registering the shuffle of a few piles of papers on my desk as Jake shoves them to clear a space. Once he does, I find myself sprawled across it in seconds.
There isn't any thought beyond the immediacy of this moment. My dress sufficiently yanked up around my hips. Bare skin against the cool wood, legs hanging down, and Jake's hands moving up my thighs, almost too slowly, but I know it's only the hallucination of time muddling because I want this so badly. His thumbs softly tracing between my legs. Widening the space there so he can touch more of me. When he does, his thumbs disappear in favor of only the knuckle on his middle finger, rubbing persistently until his hand turns to slip that same middle finger inside. With a twist of his wrist, the flat of his palm comes to cup the rest of me. That move, so slow, meets no resistance, not even the faintest bit of tension in my body at the intrusion, because nothing about it is less than exactly what I need.
Intent on all action, evidently, Jake makes only a few thrusts before slipping another finger in. And the slip of his thick, roughhewn fingers there finds only wet heat begging for more. Then, save me now, he adds another.
Every part of my body turns puddly and heavy, so much that I give up a small sighing moan at the sensation.
"God, Lace, I love it when you make that little noise."
I stutter out a questioning sound — no words, merely a mumbling inquiry to what he just said. Jake slows his fingers, almost painfully so, to land his thumb just above with a steady thrum and pressure.
"You always do that on the phone right before things get intense. It's like you've finally decided to give in and then you make that little sound. F*cking love it."
Jake knowing this, listening so closely all those times, then voicing his approval, only forces the note again. Combined with the sound of my own panting and Jake whispering eager urgings for me to feel this and begging me to come for him, I push myself to focus on the need humming under my skin. Then silence from him because his mouth is on me, tongue and lips working over my clit in sync with the steady thrust of all those fingers. That's all it takes, and I'm done for, over the edge and giving him what he asked for.
X-Rated Excerpt
Two fingers slip inside me. Slowly. Inches across the time it might take to cover miles. When he seats them with a twist and curl, I can't lie here quietly anymore because the stretch and pressure are too good. A heavy moan follows, on until I move my hips into the pressure and he starts to move those thick fingers. In and out, tips to base, his tongue drawing a figure eight around my clit. Each time I give a tiny panting noise, he gives more pressure and moves his fingers faster, rewarding me for those moments of yielding to him. I keep going, through every curl of his fingers to the spot I know will give me what I want.
I take a deep breath and try not to throw my body across his and take what I need. I want to curse him but bite down on my lip instead. If I stifle the words of demand, he might get back to it. Another deep breath. This time it actually works.
He feels it. Offering his mouth to my clit again, he doesn't hold back this time. Sucking, licking, devouring. Relentlessly until it's almost enough to tip me over the edge. I try to keep it all in but fail, and start to pant and twist into every thrust of his fingers and flick of his tongue. As if giving his permission, he starts to groan against me, the sound muffled by the full press of his mouth against me. But he keeps on and when he lets a long, lurid grunt escape, I'm done. Every second of him taking me there patiently, erupts into a climax that hazes my mind and doesn't let up. Only when I push on his head to make it stop, because that small spot is suddenly too sensitive, does he loosen his hold on every part of me.
No rational thought alerts me to him moving up my body. His c*ck pressing against my opening, only the reflexive reaction of our skin slipping across each other signals a tilt in my hips to meet the nudge of him taking me. Only when he's moving inside and muttering the word "slow" do I manage to grasp on to him with my arms and legs. He's trying to calm himself with the mantra, and knowing that Jake can't quite control himself nearly threatens to drown me. I want him to break. With me, over me, inside me.
Get True Divide, and check out more great content on XOXO After Dark:
Cuddle Up With a Sexy Free Read Tonight