True North by Liora Blake Book Excerpt
Is the Heated Chemistry Between This Small-Town Writer and Bad-Boy Rocker More Than Just a Fling?
In True North, the first installment in Liora Blake's sexy, heartwarming True series, writer Kate Mosely has finally built herself a simple and quiet life in small-town Montana that doesn't have room for change. Or excitement. After the untimely death of her husband following a tragic car accident, all Kate wants is to fly under the radar. But after her novel becomes a bestseller, her life does a 180. Suddenly, she is jetting off to Los Angeles and being pushed into the limelight. Which is the last place she wants to be in, until she comes face to face with sex-on-legs rock star Trevor "Trax" Jenkins, and it's instant attraction. Will Kate be able to let herself go and embrace a second chance at love?
For more on this sultry novel, visit XOXO After Dark!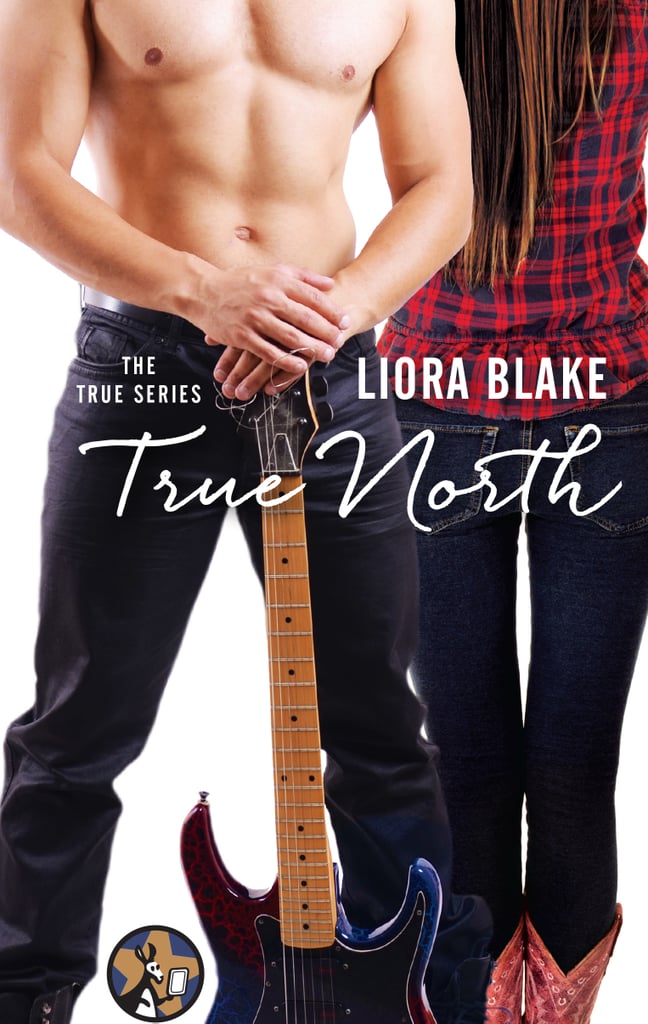 PG-13 Excerpt
Instead of just yielding to my desperate moves, he chuckles a low soft sound and murmurs against my neck.
"What? Are you planning to strip me naked right here in the parking lot?"
"I really don't care where. I just need more of you. Now."
With a rough-sounding groan, he pulls back from my body, putting one hand in mine, and then opens the door on the SUV. Crawling into the backseat, he drags me on top of him so that my legs are straddling his. Before I can make a snide comment about acting like horny teenagers, he leans forward and kisses my neck, teasing and laying tiny bites against the skin.
Great. Now I'll have hickeys on The Evelyn Summers Show. The horny-teenager concept seems perfectly fitting.
Beating me to the punch, his hands are quickly under my top, forcing it over my head and then dropping it to the floorboard. I refuse to let Trevor trump me at this because I'll combust if I don't get something off him. Since I'm tugging and grabbing at his shirt, this time he bends forward so I can finally get it off. Underneath, he is everything I imagined: lean and chiseled. A large tattoo covers the inside of his left forearm, a black-and-gray piece with some kind of writing edged by intricate filigree work, but other than that, he's just a smooth expanse of taut ridges and angles.
Once I drag my eyes away from his bare skin, I find Trevor's eyes hardened into mine, fierce and impatient, like he's trying hard to resist tearing the rest of my clothes off and f*cking me senseless right there. That look, the reckless urgency he's fighting against, becomes everything I need to keep going. I slide my hand down his chest until it rests against his c*ck, then curl my fingers to give him a tentative stroke over the fabric of his shorts. Dropping his head back, he groans for a millisecond before sitting up ramrod straight and kissing me hard, so much that my lips start to burn a little from the way he nips at them with his teeth. His hands come to cover my breasts, almost clumsily because of the thick material of my sports bra, until the burden of the fabric frustrates him enough to prompt a few rough, full grasps. When my nipples harden enough for him to notice, he eases up, but only slightly.
Slipping my hand into his shorts, I stroke the full length of him for the first time, hard and pulsating in my palm. My fingers move to trace the tip, dragging the tiny drop of wetness over the head. He lets out a low muttering. "F*ck, baby, we can't do this here."
I don't stop. "Why? I thought you were some sort of rule-breaking bad-boy thug."
His mouth finds my collarbone and travels as far down between my breasts as possible. Then his head flops back to roll against the seat again. Leaning forward, I start kissing across the side of his jaw, up to his earlobe, which I take between my teeth.
X-Rated Excerpt
Grabbing my hips, he spins me around and I drop my hands to the table, bending over at the waist. Expecting him to plow right into me, I'm thrown a little when he pushes up my skirt more, ensuring that it's fully up around my waist, and then starts to drag his fingertips over my bare ass. The feeling is gentle for now, but every trace of his fingers is loaded with tension. Closing my eyes, I hope and pray it ends with his hand between my legs. Then he lands a single, just hard enough, smack on my ass. I toss my head up in surprise and yelp.
He growls out, "Tell me what you want."
"You."
He spanks me again. "You want who?"
As he draws his hand over the tingling skin, the sting still humming there, my arousal starts to build like a bubbling cauldron. "I want Trax."
Another slap rings out, even harder, and the choking moan that comes from my mouth sounds like a godd*mn animal. Gritting my teeth, I try to hold back.
"Beg me for it."
Another spank.
"F*ck me. Please f*ck me."
"Again."
One more, but this time he takes the other side. I can't hold anything back, and words tumble out of my mouth in raspy cries.
"Oh God. Please, now. I can't wait any more."
I've never experienced this kind of erotic swell, the sting and the frenzy all crashing into each other at a hundred miles an hour. I let my head fall forward and then back up, keening and bucking up at him, begging with my body and my words for more of whatever he wants to dish out.
Before I can regain my equilibrium properly, he's pressing against my ass and grinding against me. I push back and spread my legs more. Then he grabs one hip roughly and drives himself into me, sliding in effortlessly from the combination of his being so hard and my being so wet. Grabbing both hips now, he starts to move, hard and deep thrusts that force me to grab the table edge so I don't collapse.
Get True North here, and check out more great content on XOXO After Dark:
10 Book Bad Boys You'll Want to Meet! By Karin Tanabe
3 Secrets to Releasing Your Inner Siren
Because Writing Romance Was Never Part of Her Plan