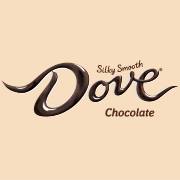 Looking to do Valentine's Day a little differently this year? We partnered with DOVE® Chocolate to show you how.
When Valentine's Day rolls around each year, we initially get excited about the holiday but then admittedly feel a little uninspired. It's the same old song and dance: romantic Italian restaurants, pink and red everything, and lingerie. Ahead, we're rounding up out-of-the-box activities to make your Valentine's Day a little more spontaneous in 2017. These ideas still emote the spirit of the holiday, but don't worry: there's not a rose petal or wax candle in sight.
If you're single:
Smash a heart piñata: Fill it with your favorite chocolate, grab a friend for extra fun, and get swinging. Whether you're happily flying solo or not, it's a festive activity that provides a little bit of expressive relief.
Take a long hike and reflect: We know it's February and the weather may not elicit outdoor adventures, but that's exactly why you should do it. Challenge yourself and give your head some space to think about your priorities and goals for the future.
See a scary movie with a friend: Recruit a fellow singleton and scoop up tickets to the latest horror film. If there's nothing showing in theaters, familiarize yourself with Netflix's terrifying assortment.
Choose a cause and volunteer: Valentine's Day is the perfect day to spend time giving back to something that you love and are passionate about, whether it's pitching in at an animal shelter or mentoring children in your community.
Create your own board game: The best way to find a new activity is to create one. Start from scratch and come up with your own rules. Plus, it's a time-consuming way to help the day go by faster!
If you've got a honey:
Go tech-free for the entire day: Drop all of your technology and leave it at the door. We're talking no phones, no tablets, no laptops, not even a smartwatch. Use this day to truly connect without the distraction and noise of the modern-day world.
Pick up a silk pillowcase: Random? We think not. Not only do silk pillowcases offer a myriad of beauty benefits like silky hair, but you'll also get to enjoy it together later on in the night (wink, wink).
Opt for a double date: This is the one day a year when you're basically obligated to spend as much time as possible with your SO, but it might be fun to bend the rules and go on a double date. Social interaction is great for any relationship, and you'll enjoy the company of friends and some good conversation.
Play hide-and-seek at Ikea: If you think about it, it's genius. With the endless amount of prearranged kitchens, bedrooms, and living rooms, you have an infinite number of places to hide. Side note: it's a great segue into the cohabitating conversation.
Go coffee-shop hopping: Sit down and map out a handful of local coffee shops you don't usually frequent. You can use this opportunity to get familiar with different neighborhoods and test out all kinds of tasty beverages.
See More Inspiration From DOVE® Chocolate Below: