Vintage Love Letter From George Bush
We Can't Get Over This Love Letter From George Bush in the 1940s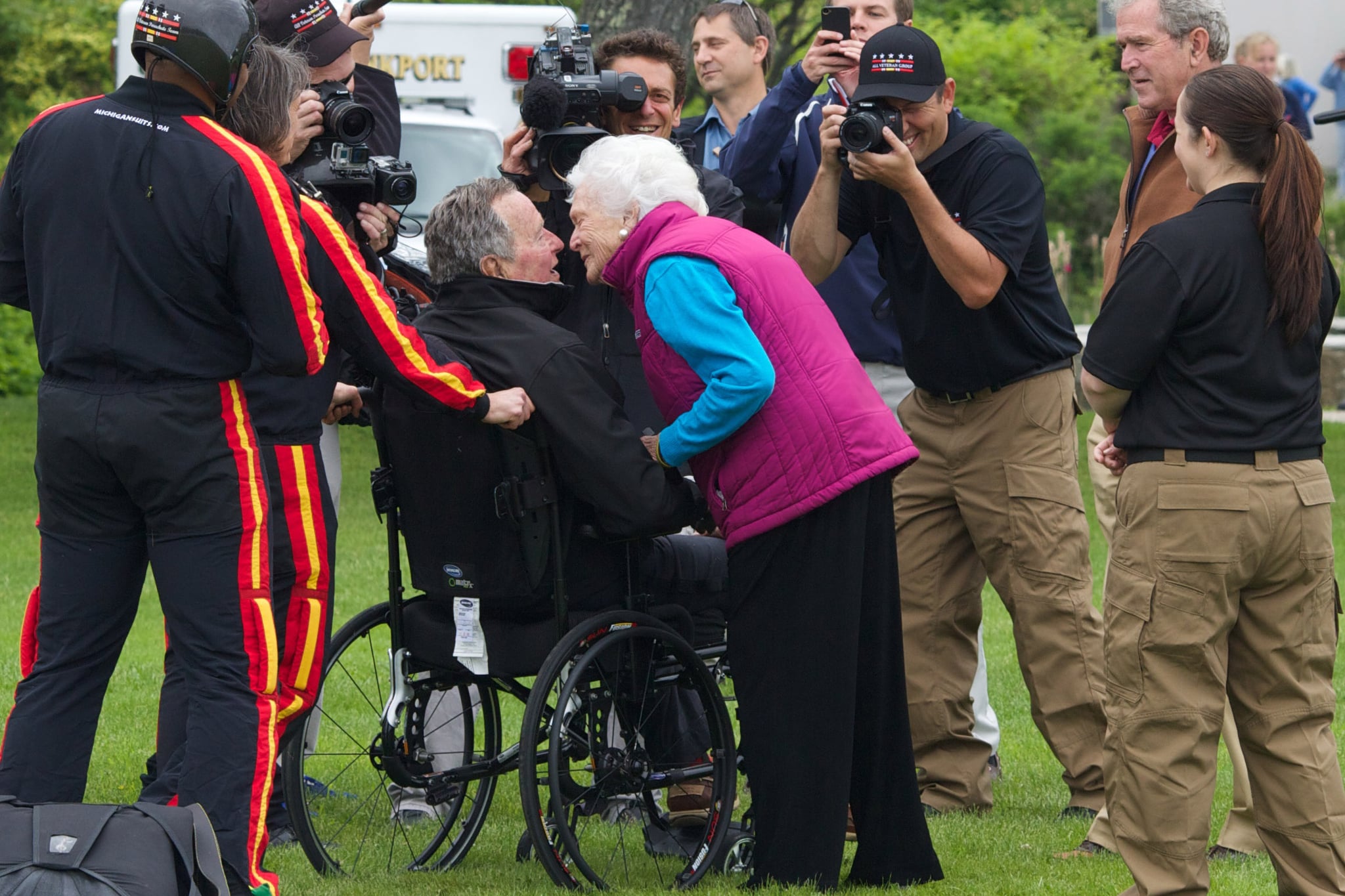 George and Barbara Bush are both 90 years old (they've been married for a whopping 70 years!), but it's clear the flame is still as hot as ever. And it's always been that way: George's love letter to Barbara from the '40s (1943, to be exact) has just surfaced, and we're swooning hardcore. Hardcore, guys.
At this time, George was training to be a pilot in WWII, so he wrote his fiancée (then Barbara Pierce) a letter detailing his love for her. She was a student at the Phillips Academy. Their engagement had just become public, which makes this even more adorable. Some sweet snippets:
The romantic opening paragraphs:
This should be a fairly easy letter to write — words should come easily and in short it should be simple for me to tell you how desperately happy I was to open the paper and see the announcement of our engagement, but somehow I can't possibly say all in a letter I should like to.

I love you, precious; with all my heart and to know that you love me means my life. How often I have thought about the immeasurable joy that will be ours some day. How lucky our children will be to have a mother like you —
How Barbara completes him (and the darling nickname he uses):
Bar, you have made my life full of everything I could ever dream of — my complete happiness should be to hear of my love for you.
His final goodnight:
Goodnight, my beautiful. Every time I say beautiful you about kill me but you will have to accept it —
He signs the letter "Poppy." Awww.