Wedding Etiquette Rehearsal Dinner Invitations
Who Should Be Invited to the Rehearsal Dinner?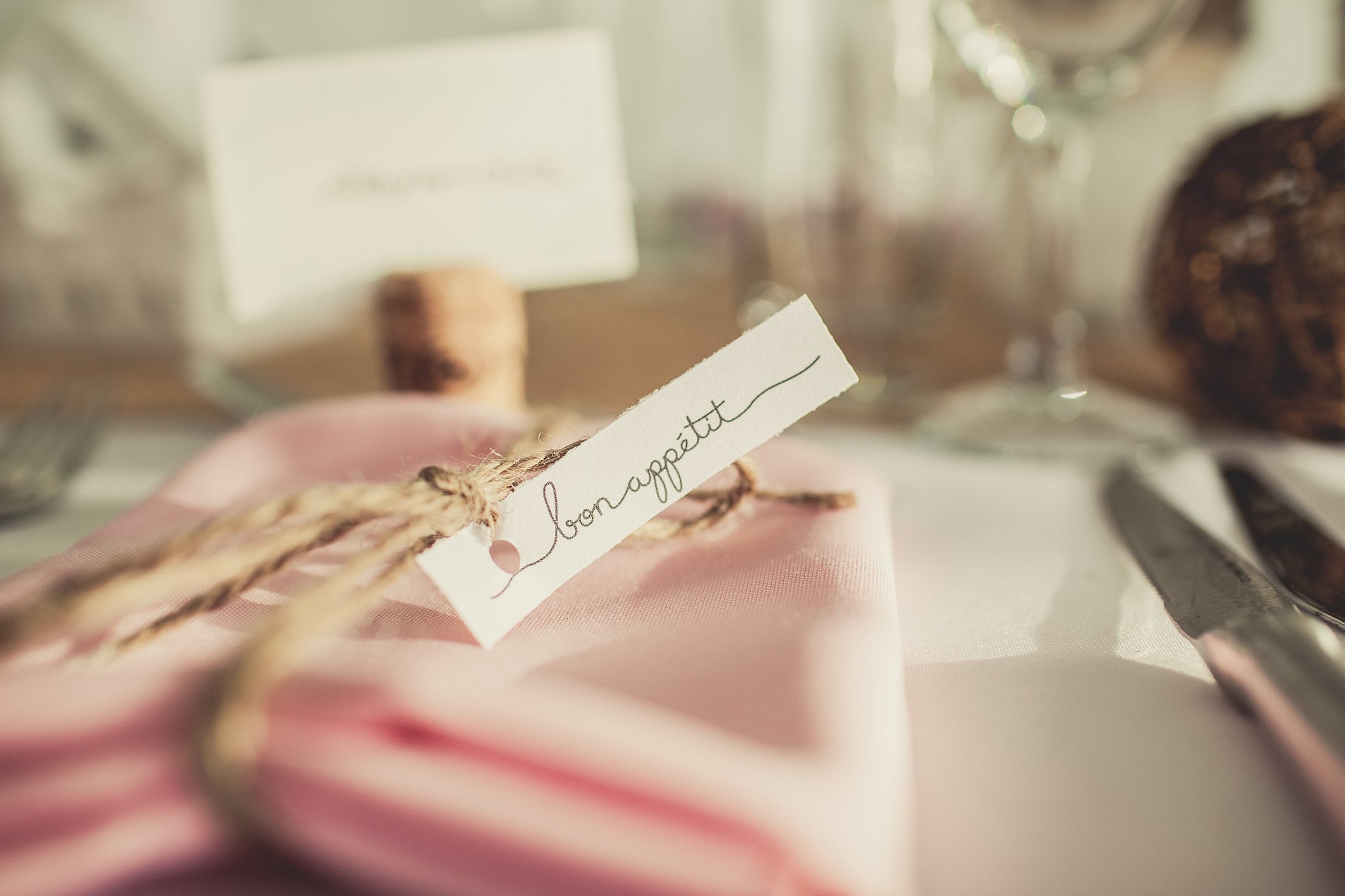 Between engagement parties, bridal showers, bachelorette parties, and all the day-of festivities, it can be difficult to know who exactly needs to be invited to each wedding event. The rehearsal dinner can be an especially gray area — who should host? Who should be invited? Traditionally, the groom's parents take care of the rehearsal dinner, but the two sets of parents can also split the cost, or the bride and groom can opt to pay themselves. Not sure who to invite? We're clearing things up with answers to the most common guest-list questions.
Do I need to invite all the out-of-town guests?
That's entirely up to you, but it is a common practice. If you're planning a smaller wedding or there aren't many traveling guests, then it's a great way to spend more time with the people you rarely see. On the other hand, if it's a large destination wedding or several guests will be coming into town, it may be best to streamline your rehearsal-dinner guest list.
Who absolutely must be invited?
Although the list can be flexible, you should definitely include the bridal party plus their dates, both immediate families, and grandparents. From there, see what kind of numbers your budget and venue will allow, then add to the group as you wish. Stick with a hard-and-fast rule — no cousins, no family friends, etc. — to keep things fair and avoid offending any loved ones.
Do we need to send invitations?
In general, it's a smart move, if only to get a head count for both the host and the caterer. Depending on the formality of the affair, there's no need to go all out with the invitation expense. If it's an upscale event, sure, keep things classy with a nicer invitation. But if you're hoping to minimize costs, it's perfectly OK to go with a simple card or evite that outlines the basics.
How did you handle your rehearsal-dinner guest list? Any tips for planning brides-to-be?