When You Should Say No to the Bride
6 Times It's OK to Say NO to the Bride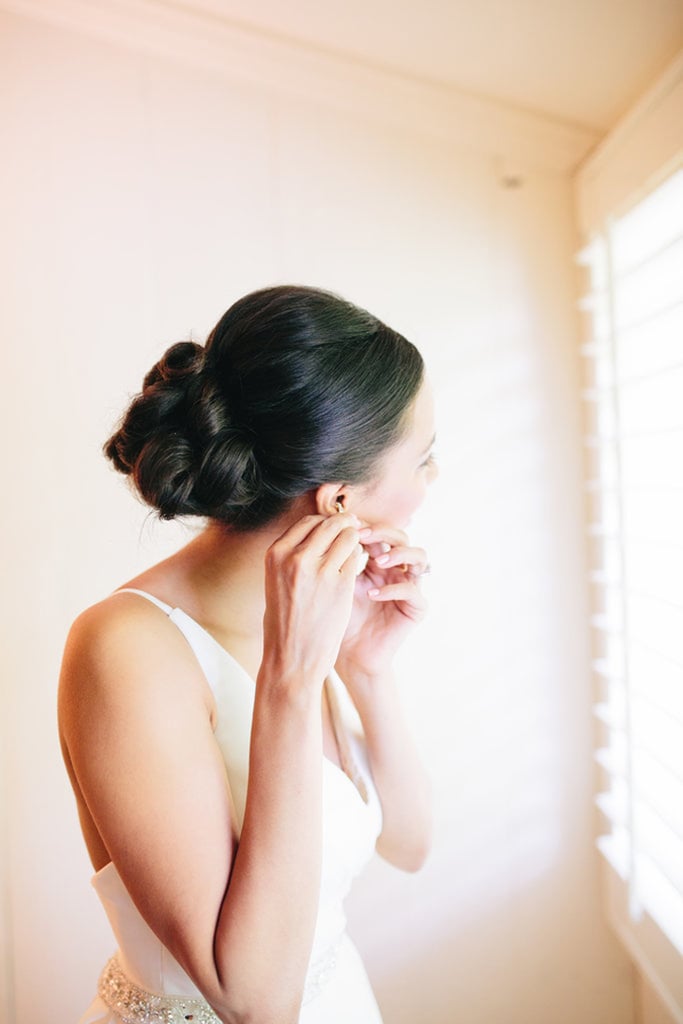 After saying your very own personal "I do" to being a bridesmaid, you may start to feel an overwhelming wave of pressure to do everything that you can to make the bride feel happy and to keep her calm before her wedding day. We've all heard stories of our friends or family members turning from bride to bridezilla in what feels like a matter of seconds, and so, as a bridesmaid, we try to do everything we can to make sure that we're not the one who makes the bride go 50 shades of crazy.
As a bridesmaid, trying to keep the bride calm, cool, and collected before her wedding day can come at quite a high cost both emotionally and financially. So if you're wondering when it's OK to say the big NO to her, here are six different situations.
1. When Your Savings Account Gets Involved
Being a bridesmaid is infamously known as something that will have you shelling out a good chunk of your hard-earned savings. But if there is something you can't afford (like a bachelorette party weekend in Vegas or Puerto Rico), you can say no. Don't feel obligated to buy a plane ticket, splurge on an expensive gift, or spend a load of cash on a dress that is way too out of your budget. Talk to the bride and let her know if there's something you really can't afford.
2. When Your Work Vacation Days Are Running Low
When you work full-time, vacation days are a sacred thing. Using them is something you plan out carefully. But when you're a bridesmaid, you may find yourself having to dig into your vacation days to take off for the bridal shower, the bachelorette party, and even a few days for the wedding. If you find you're using more than a third of your vacation days on the wedding, say no to attending wedding events that will cause you to have to say NO to a midyear vacation of your own.
3. When the Bridesmaid Dress Gives You Hives
It's one thing if the bridesmaid dress isn't your style, but it's another if it makes you break out in hives (some fabrics will do that to people). But also, if you find the dress is something that hugs you too tightly or makes you feel so self-conscious about walking down the aisle, bring this to the bride's attention. It's OK to let her know that the dress she picked is something that makes you feel uncomfortable, especially if you're the one paying for it.
4. When You Start to Become Sleep Deprived
You may find yourself ditching healthy habits to become a superhero-like bridesmaid. But if you find that you're taking on too many tasks, feeling too much stress, or spending too many nights up until 4 a.m., start saying no to things you can't handle. Yes, being a bridesmaid is a temporary role, but it takes up a large chunk of your time.
5. When You've Gone From Friend to Personal Assistant
A bridesmaid's job isn't just to zip on a polyester dress and walk down the aisle like they are a model in Fashion Week. Oftentimes, it requires taking on some dirty work: helping set up for the bridal shower, doing DIY centerpieces with the bride, offering to lick wedding envelopes shut. But if you've found that the bride is starting to take advantage of you and your time, asking you to do ridiculous tasks like schedule her a lunch meeting or book her a hair appointment for next Tuesday, exercise your freedom to say no, no, no.
6. When Your Friendship Is Starting to Head For the Dumps
It's important to remember that being a bridesmaid is a temporary thing, but being friends with the bride is something that should last a long time. If you're starting to notice that your friendship is taking a turn for the worse and you're beginning to resent the bride, take a step back. Do what you can to heal and save the friendship, even if that means you chat with the bride and tell her you think it's best that you get more relaxed with your bridesmaid duties.