Source: POPSUGAR Photography / Sheila Gim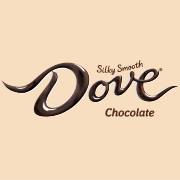 We partnered with DOVE® Chocolate to show you how to make time for the things you love every day.
In life, we often feel guilty about allowing ourselves to enjoy simple pleasures on a daily basis when realistically, no one should feel bad about going after the things they want. Whether it's a hot-yoga session at the end of the day or that cooking lesson you've always wanted to sign up for, we want you to live life to the fullest and take advantage of the moment. We've rounded up some ideas that will help you get started.
First things first: identify the pleasures that make you happy
Everyone is different, and there's no one right answer. Take some time to figure out what you'd like to spend more time doing. It can be anything from expanding your knowledge with a photography class to enjoying downtime with a glass of wine and chocolate in hand (the best combination). Once you're aware of these moments, you can begin carving out time to go after them.
If you're a morning person:
For those who are fond of mornings, there are tons of ways to make early hours more pleasurable. It starts with giving yourself enough time to accomplish everything you want to do before heading out of the house. That might include going for a walk or run and taking in the quiet, enjoying peaceful moments before the rest of world wakes up. It could also include treating yourself to a home-cooked breakfast instead of grabbing something small and unsatisfying along the way. No matter what you have in mind, avoiding feeling rushed and frantic is what will ultimately lead to a happier beginning.
If you're looking for some afternoon relief:
Afternoons are either when you thrive or when you're in need of a serious pick-me-up. Infuse some pleasure into your midday routine by not being afraid to take some personal time. Meet up with a friend for coffee or plug in headphones and do some cardio to get your endorphins flowing. You can also use this opportunity to browse the web for travel inspiration or engage in some good old retail therapy. When it comes to afternoons, it's about allowing yourself to step away from pressing responsibilities and putting energy into something that brings you happiness.
If you're a night owl:
Free at last. After dark is when you can really explore all of the pleasurable moments at your fingertips. Book yourself a massage or wind down with an aromatherapy bath. Rendezvous with your lover for some quality time, or go on a solo adventure to a neighborhood or activity close by that you've been wanting to experience. Whatever your definition of satisfaction is, have confidence in your right to experience life to its fullest. There are enough hours in the day to optimize your happiness, so go out there and do it.
See More Inspiration From DOVE® Chocolate Below.