50+ Amazing Photos From Disneyland's Annual Dapper Day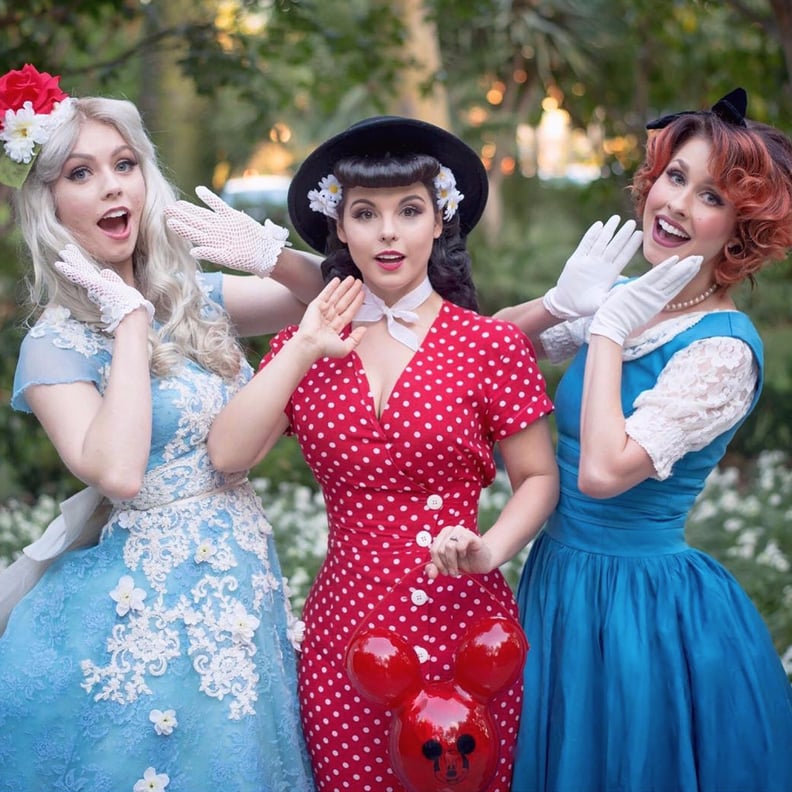 When dressing for a day at Disneyland or Walt Disney World, it's best to wear comfortable sneakers and a t-shirt you might not mind getting Dole Whip soft serve on. Then there's Dapper Day. The annual event, which takes place at different parks throughout the year, invites guests to wear their finest clothes — preferably with a retro twist.
Creative guests will also turn Dapper Day into a Disneybounding event, meaning they'll wear outfits inspired by a specific character or ride. This year, the Fall 2017 Dapper Day took place on Nov. 5 at Disneyland. Ahead, see some of the best outfits to come out of colorful celebration.
04
Miss Bianca From The Rescuers
06
Princess Tiana and Naveen
07
The Haunted Mansion's Hatbox Ghost
08
A Centaurette From Fantasia
09
Lady From Lady and the Tramp
17
Miss Spider From James and the Giant Peach
20
Carl and Ellie Fredricksen
21
Evil Dr. Porkchop and Wheezy From Toy Story
23
Marie From The Aristocats
25
Cinderella and the Fairy Godmother
27
Doc Hudson and Lightning McQueen
31
Roger and Anita Radcliffe
33
Bert From Mary Poppins and Basil From The Great Mouse Detective
36
The Haunted Mansion's Madame Leota
37
Evangeline From The Princess and the Frog
45
Pain and Panic From Hercules
47
Madam Mim From The Sword in the Stone
49
Bernard and Miss Bianca From The Rescuers
52
Alice in Wonderland and Minnie Mouse