We Can't Stop Watching These Videos of Flower Men at Weddings — They're Hilarious!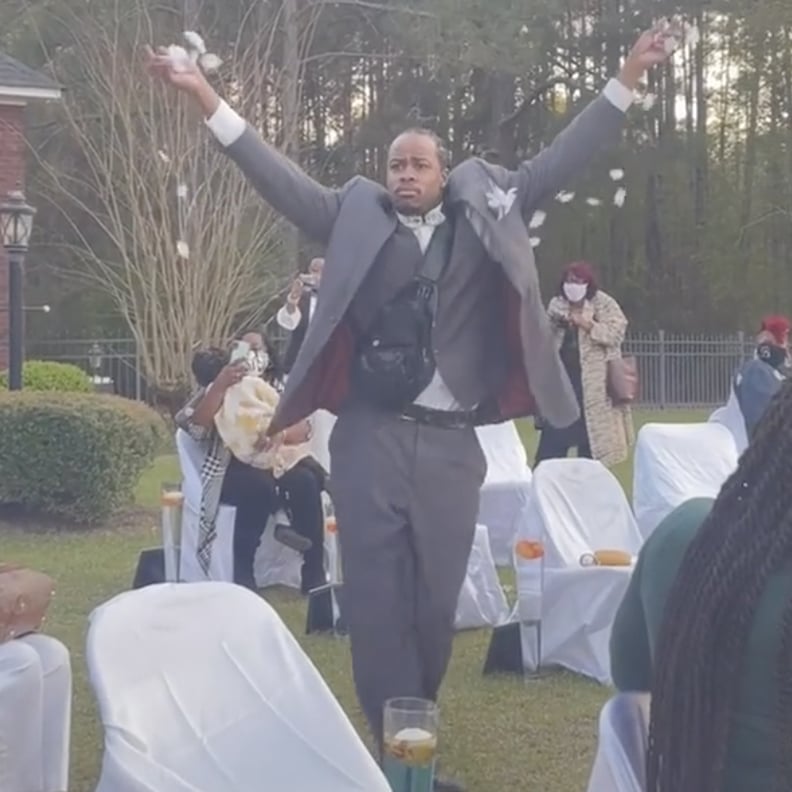 I'm far from marriage, but after watching a few TikTok videos of flower men, I can confidently say that I need one for my wedding. These guys — who replace flower girls — really know how to throw on the charm. From their sly waltzes down the aisle to the sultry way they throw flower petals at guests, it's clear that flower men are the comedic relief every wedding needs (especially when you're expecting a little girl to play the part).
While I believe a flower man and flower girl play two totally separate roles (one G-rated, the other PG), I do think flower men are a great option for weddings that don't have anyone to fill the role of "flower girl." Or better yet, maybe you can get the best of both worlds and have both! Regardless, people on social media are loving all the #flowerman videos, with one user commenting, "Can I hire this man just to walk with me through the mall throwing petals like that? Iconic," and another saying, "That's right break ALL the traditions!! Love this!!"
If the thought of a flower guy intrigues you, I highly encourage you to take a look at the videos ahead — you might be surprised by what you come across!