7 Important Lessons Gilmore Girls Taught Me About Friendship
Drinking steaming cups of coffee, reading huge stacks of books, and commenting on movies while eating tons of really great junk food with friends — yeah, I pretty much learned all of my favorite things from Lorelai and Rory Gilmore. I was 12 years old when a friend let me borrow her DVDs of the first six seasons of Gilmore Girls starring Lauren Graham and Alexis Bledel, and from that moment on, I was hooked. During my first ever binge-watch of this heartwarming drama in 2006, I was obsessed with the cute guys (12, remember?) and went through all the emotions watching Rory grow up and go to college. In the 15 years since then, I've realized that this show was a major form of entertainment, yes, but it also taught me some pretty valuable life lessons about friendships along the way.
Sure, Luke can be pretty clueless, and don't get me started on all the ways Dean is an assh*le, but I have to say, the women in Gilmore Girls taught me a lot about female friendship (*takes another sip from my "I Drink Coffee Like a Gilmore" mug*). From challenging-yet-inspiring mother-daughter relationships to best friends throughout the years (and major life differences), this show is basically a handbook for all the things you should do to form strong bonds with the women in your life.
"All you have to do is call my name, and I'll be there on the next train" isn't just a phrase in the theme song — it's a promise. A life motto. A guarantee that no matter what happens or what comes between you, friends are the people you can call at any time and they'll be there for you. If you need them, they will follow you.
Ready to go back to Stars Hollow? Keep reading for a few of the lessons this charming little town (and the amazing women in it) taught me about being a friend.
01
Friendship Is All About Honesty
Sure, you could tell your friend you like her new partner when you can secretly see they're terrible for her (or that you would choose her over cake if your house is on fire), but honesty is always better. Whether it's the small stuff or the big stuff, Lorelai and Rory always tell each other the truth, which ultimately makes their bond much stronger.
02
The Key to Being Friends With Your Mom as an Adult Is Moving Past the Past
It's no secret that Lorelai has a tumultuous relationship with her mom, Emily. At one point, she actually escaped a two-story window to avoid a family dinner — as an adult. Look, no one is saying Lorelai has always handled her relationships in a mature way, OK? But now they are closer than ever. The key is talking about your insecurities, forgetting about the immature arguments of your younger years, and simply showing up — for Friday night dinners, important life milestones, and everything in between.
03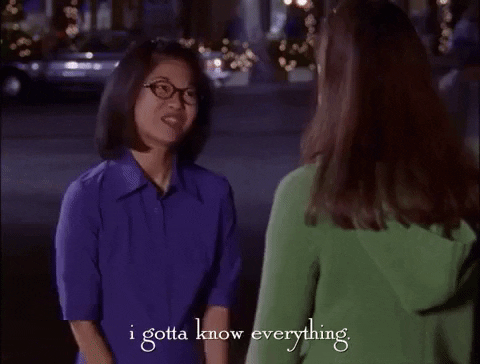 Don't Let Major Life Differences Get in the Way of Staying Friends
Most of us have been friends with someone who went through something first: getting a bra, being in a relationship, getting married, what have you. But it's important to never let those things get in the way of your friendship. Take Rory and Lane, who have been friends since kindergarten. Despite their major differences — like going to separate schools, Rory being involved in the school paper and Lane in a band, Rory moving to Harvard and Lane living with several guy roommates, Rory traveling the world and Lane getting married and having twin babies — they remain best friends. It's truly admirable.
04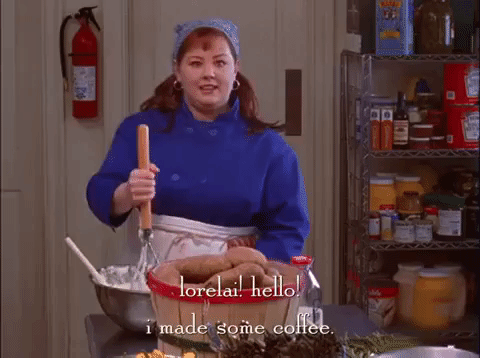 Always Treat Your Friends With Respect
Although Lorelai is technically Sookie's boss at the beginning of the series, that ultimately doesn't come in the way of their friendship. They are close because they always treat each other with respect, no matter what. Lorelai admires Sookie's cooking and always values her opinion. Sookie trusts Lorelai, and she respects the way she raised her daughter as a young single mother. Later, Lorelai and Sookie become business partners when they open the Dragonfly Inn together, proving once again that best friends and work friends can be the same.
05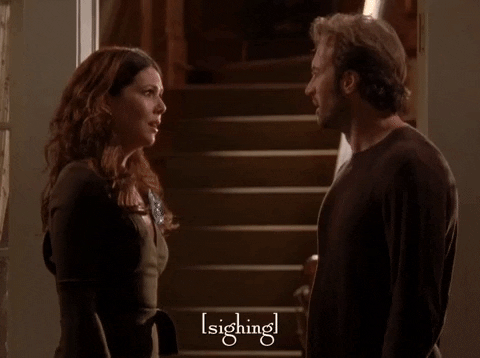 Romantic Relationships Can Start as Friendships
Luke and Lorelai are friends for years before they start dating. He starts out as the diner guy who pours her coffee, and he turns into a trusted friend who remembers her daughter's birthdays, drives her to the hospital when her dad has a heart attack, and helps her through life's toughest — and most wonderful — moments. When they finally get together, I breathed a sigh of relief. Fairy tales do come true, after all.
06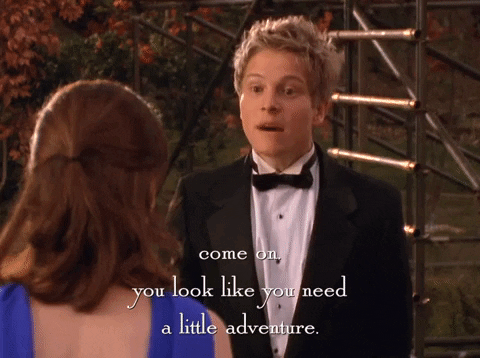 Friends Challenge You to Go Outside Your Comfort Zone
Blame it on my inner 12-year-old, but I couldn't resist talking about the amazing relationships Rory has on Gilmore Girls. They all have one thing in common: challenging each other to go outside of their comfort zones. Dean is her first love, her first heartbreak, and her first sexual partner. His controlling behavior also forces Rory to be more independent (sorry, controlling is not cute). Jess is the bad boy, showing Rory the exciting, passionate side of life, then later encouraging her to go back to Yale to fulfill the future she's always wanted. Finally, Logan pushes her in ways she never experienced before. He gets her to join a secret society, teaches her the challenges of dating someone long-distance, encourages her to think in different ways and try new things, and proposes to her. She ends up declining, but the gesture helps her realize she wants to work hard to jump-start her career that she's worked for her entire life.
07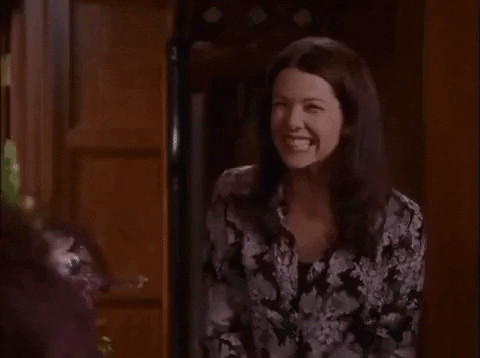 Cheer On Your Friends, No Matter What
Finally, the way Lorelai and Rory push each other into going after their dreams is one of my favorite parts of the entire series. Lorelai supports Rory's dream of going to a private school to get into Harvard, then keeps supporting her when she changes her mind and goes to Yale instead. She never gives up on her in college, or when she gets her first job, or when she turns down a proposal from Logan. Also, Rory encourages Lorelai in going back to school, starting her own inn, and finally getting together with Luke. Women supporting each other is my favorite thing to see — on TV and in real life — which is why I try to model their example by encouraging my friends to go after their dreams as well. It's what a Gilmore Girl would do.