We Love How This Hamilton Wedding Was Inspired by Alexander and Eliza's Love
Fans of Hamilton: An American Musical will appreciate every thought-out detail of this wedding. Green Pearl Photography and a team of incredible vendors brought the beloved musical to life with a styled 18th-century wedding with modern touches. The event designer quickly became a fan after listening to the soundtrack on a loop, and Alexander Hamilton and Eliza Schuyler's love struck a chord with her particularly. The shoot was then born based on inspiration from the characters' marriage!
Since the Hamilton-Schuyler wedding took place at the Schuyler Mansion in the blue parlor room, they wanted to find a venue that would uphold both similar elegance and historical feel. Luxmore Grande Estate did the job perfectly, and even though it was built in the 21st century, it features stained-glass windows and a Brunswick bar that actually dates back to the 1800s.
Alexander and Eliza weren't the only ones who attended their wedding. The Schuyler sisters, Angelica and Peggy; General George Washington, Alex's "right hand man"; and his friend John Laurens came as guests. Marquis de Layfette and Hercules Mulligan were also there in spirit. In addition to the stylish yet historically relevant furniture rentals, many small details from the musical titles were incorporated throughout the shoot. These touches included a custom "Right Hand Man" tie clip, "Young, Scrappy, and Hungry" spoon, as well as stationary suites that read "Wait For It" and "History Is Happening Here."
Eliza wore a hummingbird blue tulle gown with a delicate lace top and half corset/open back, while her girls dressed in their signature colors from the show. As the intellect, Angelica brought Common Sense by Thomas Paine as a wedding gift. Guests received matchbox favors, which were chosen because it's rumored that Eliza burned all letters she wrote to Alexander out of anger.
"If you are not familiar with the story of Alexander and Eliza's love, Alexander made a lot of mistakes, though Eliza chose to stay and she chose to repair their marriage," Green Pearl Photography said. "Then once he was gone, she continued to tell his story and to keep his legacy alive, because she loved him that much even through all of his imperfections."
This styled wedding did a great job highlighting the couple's love. See the beautiful photos!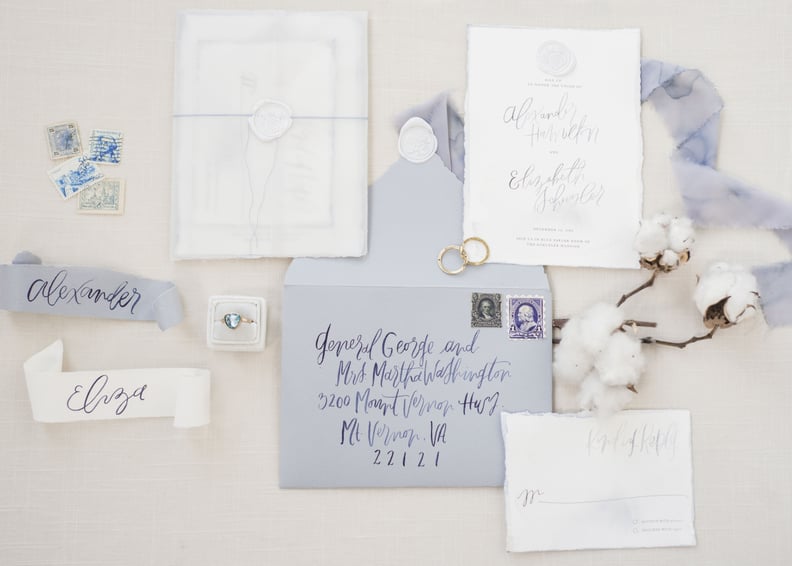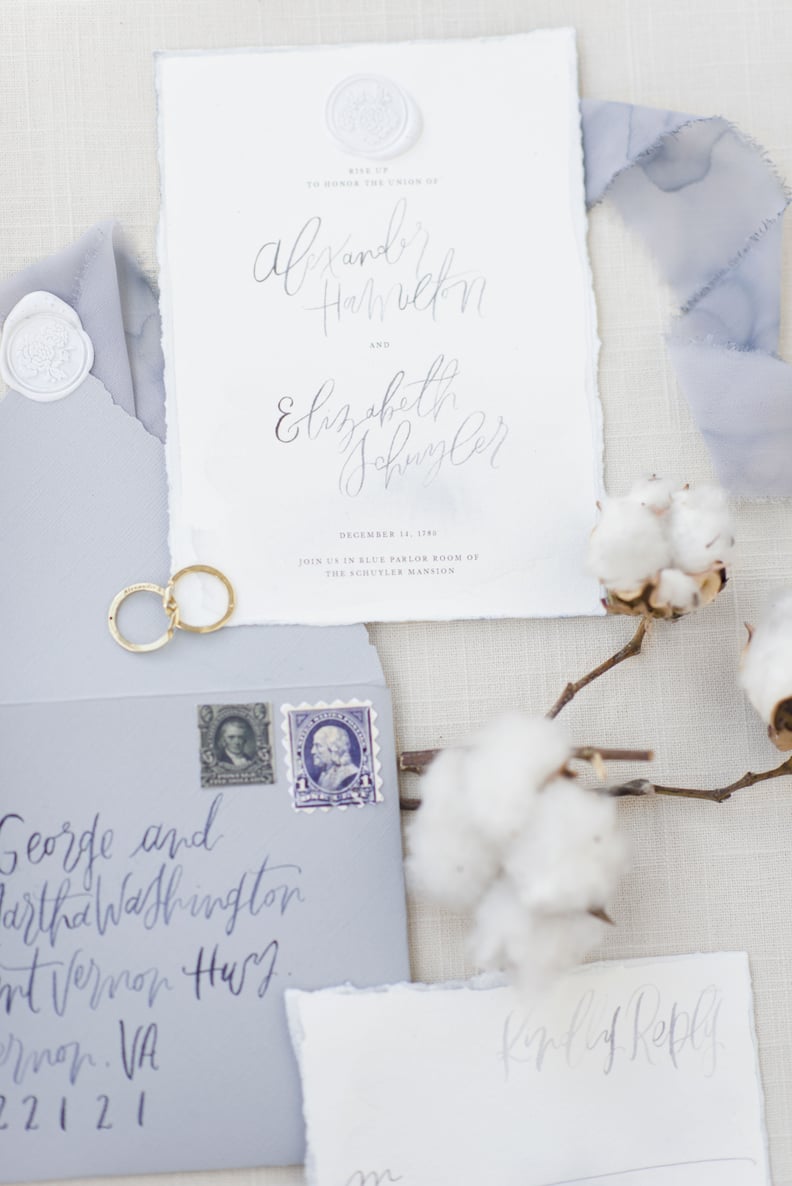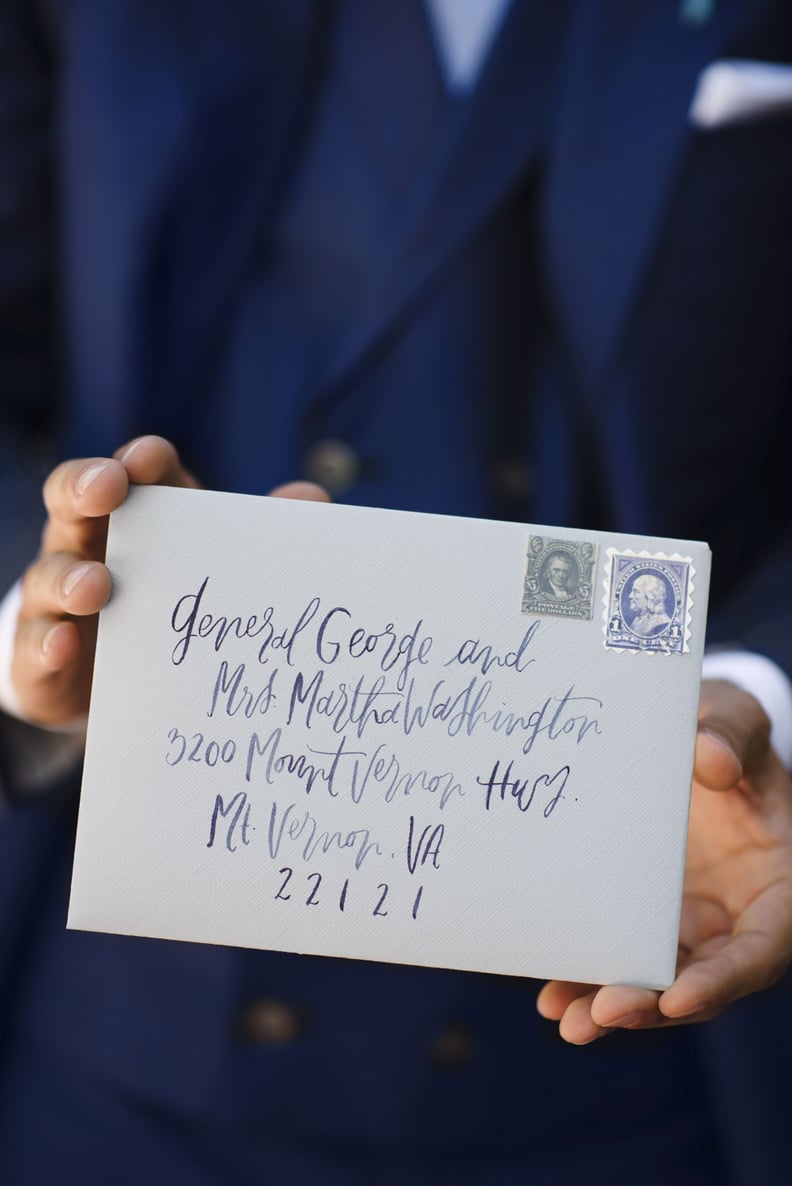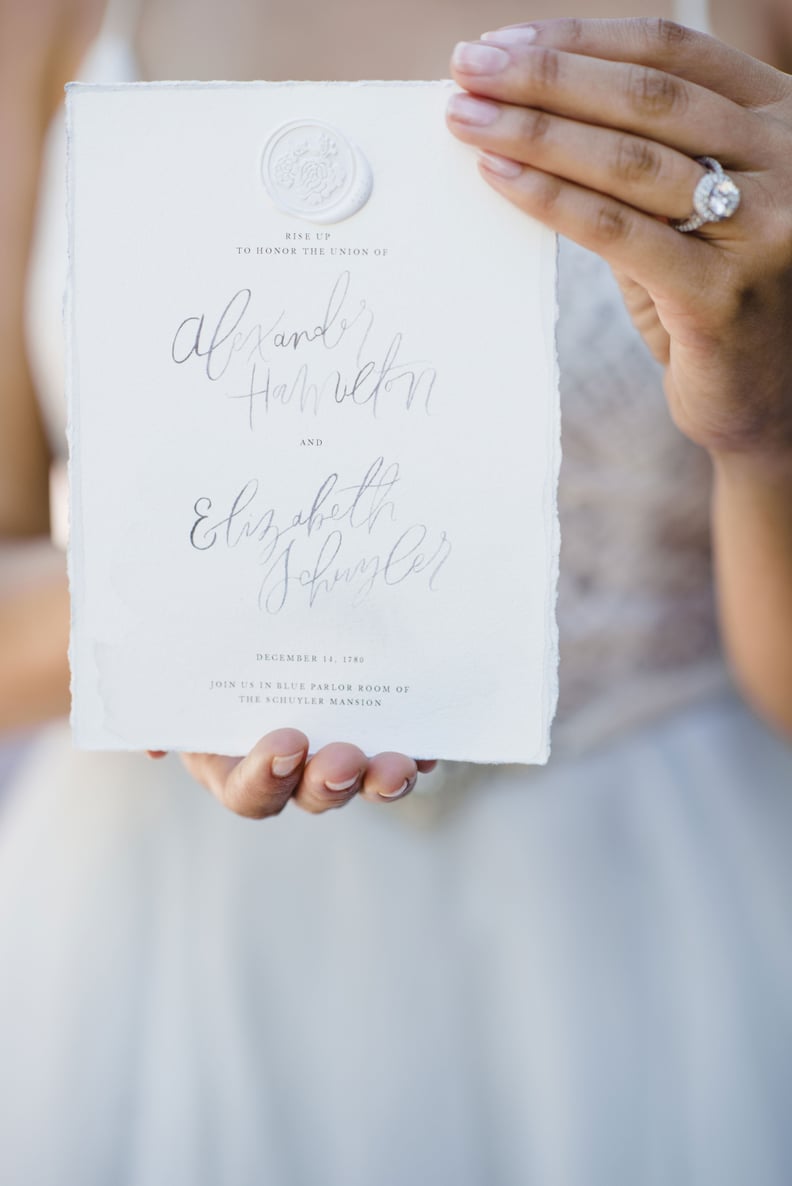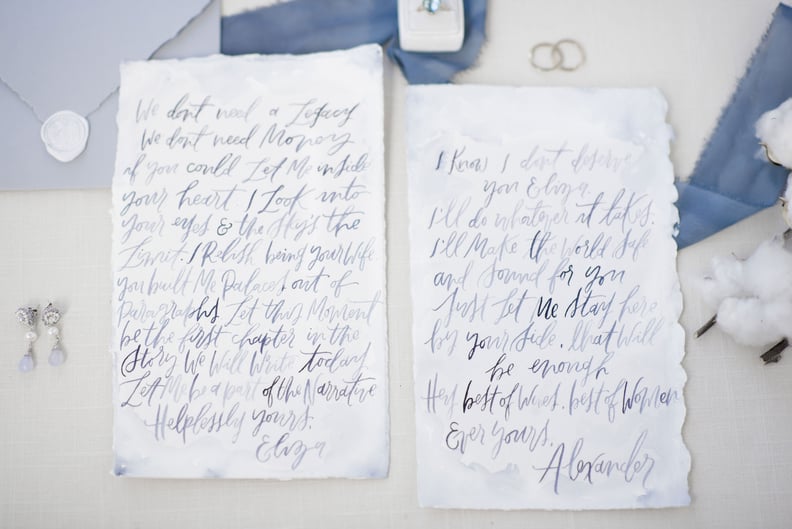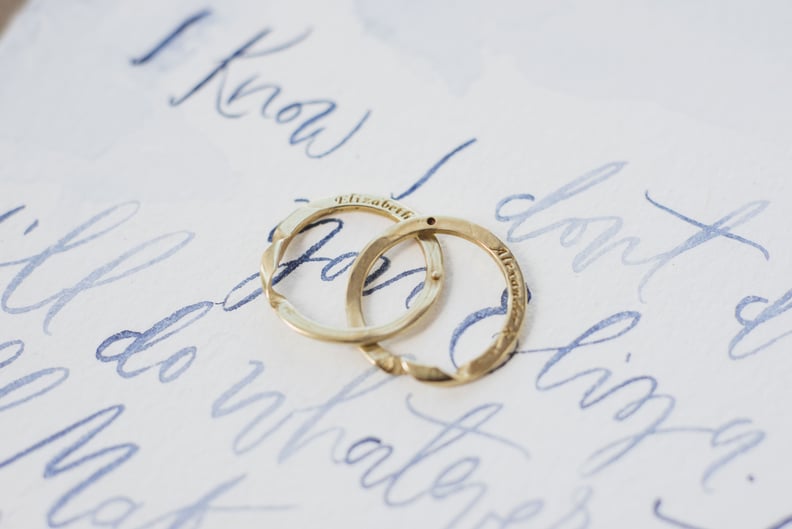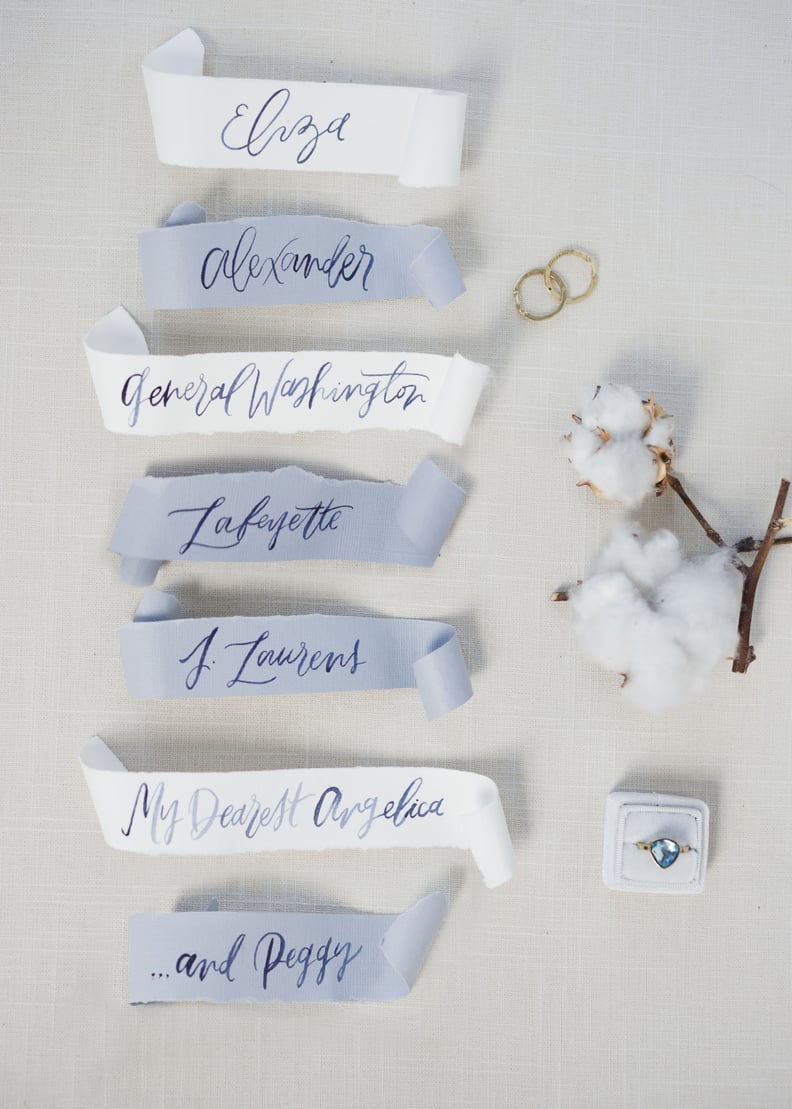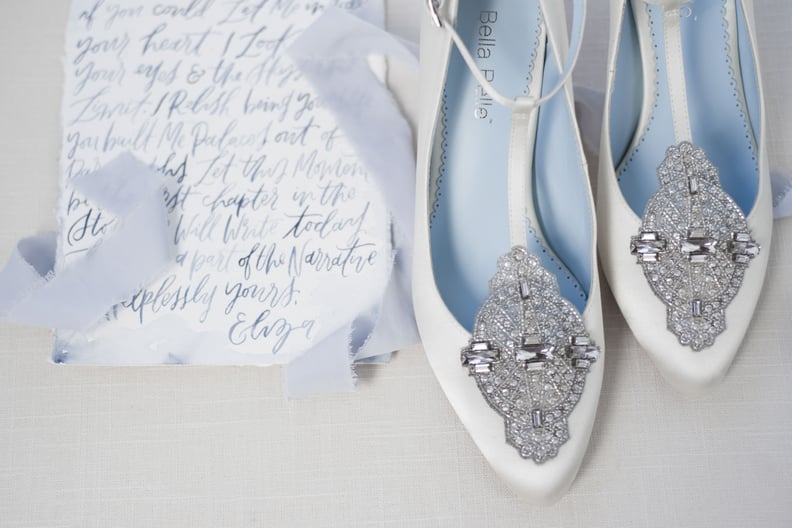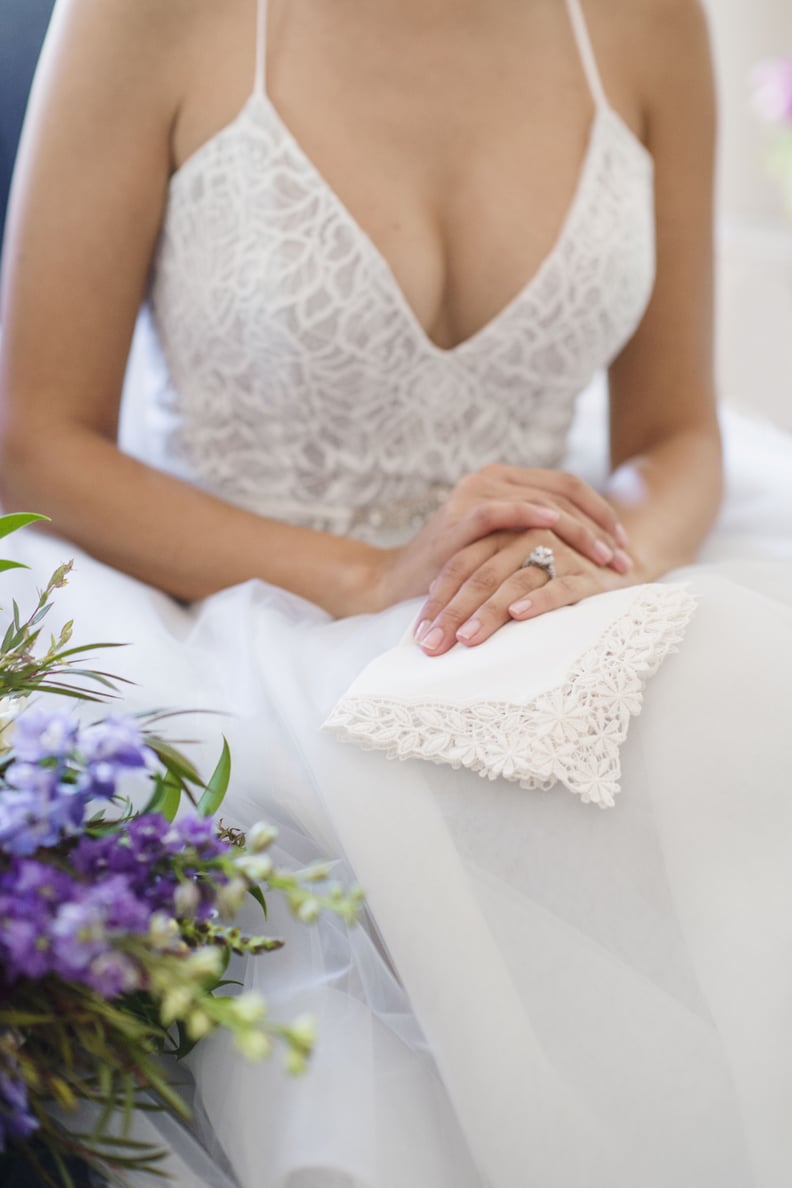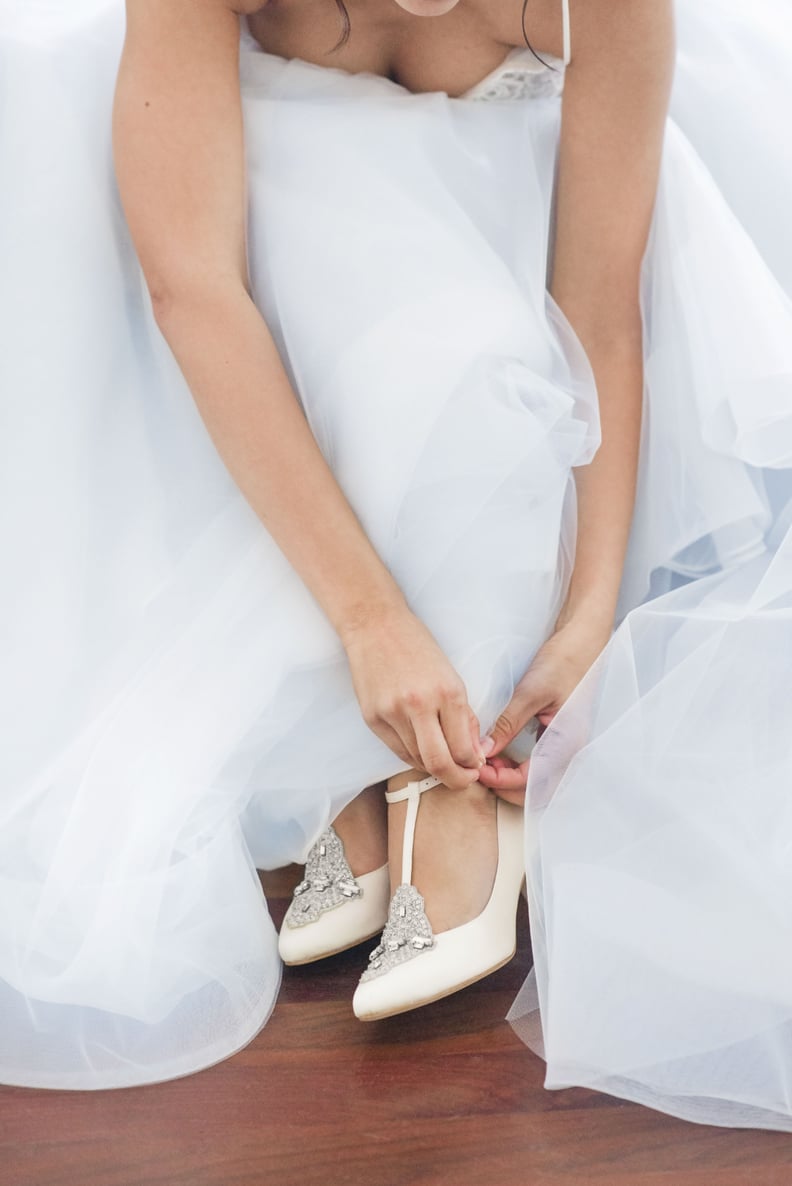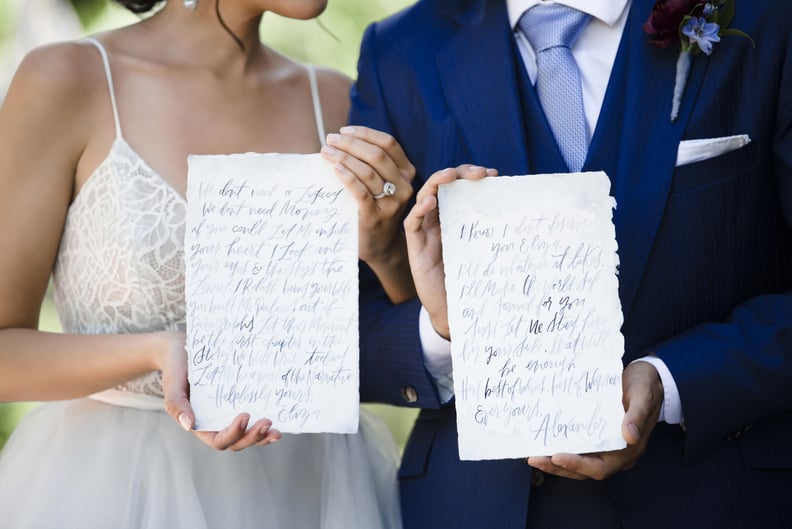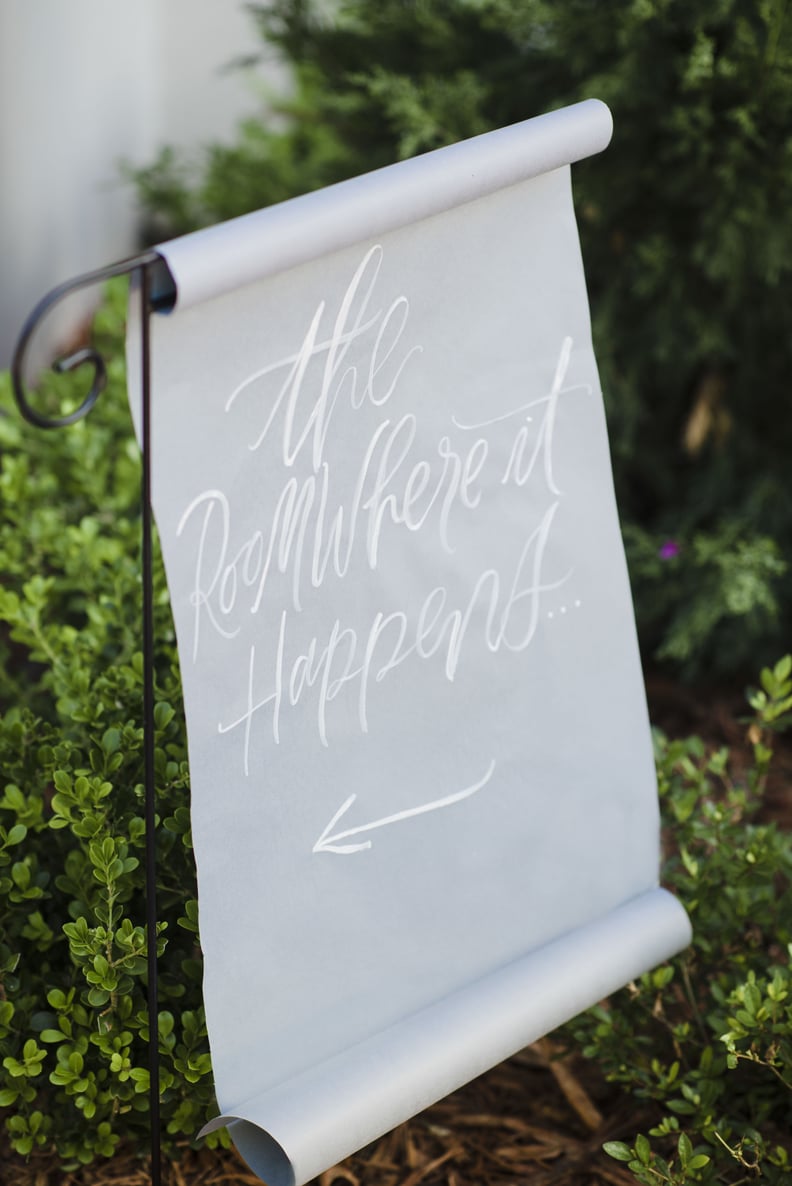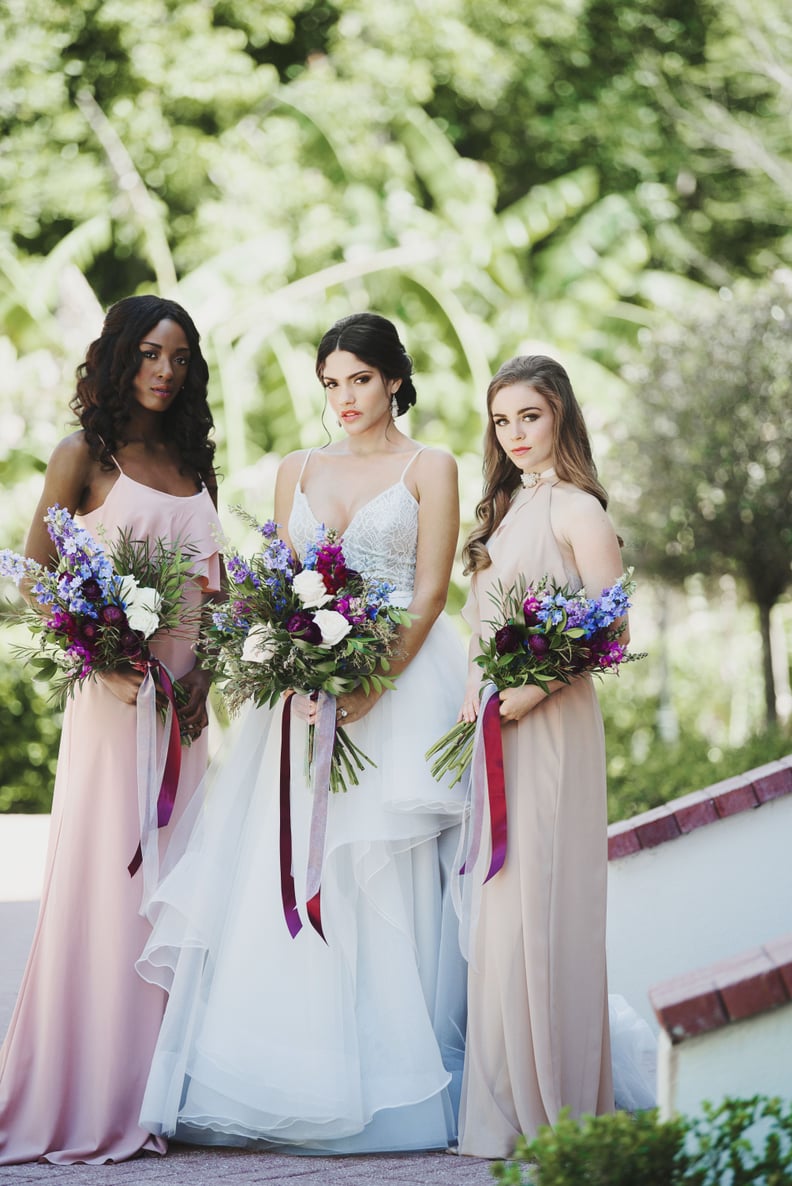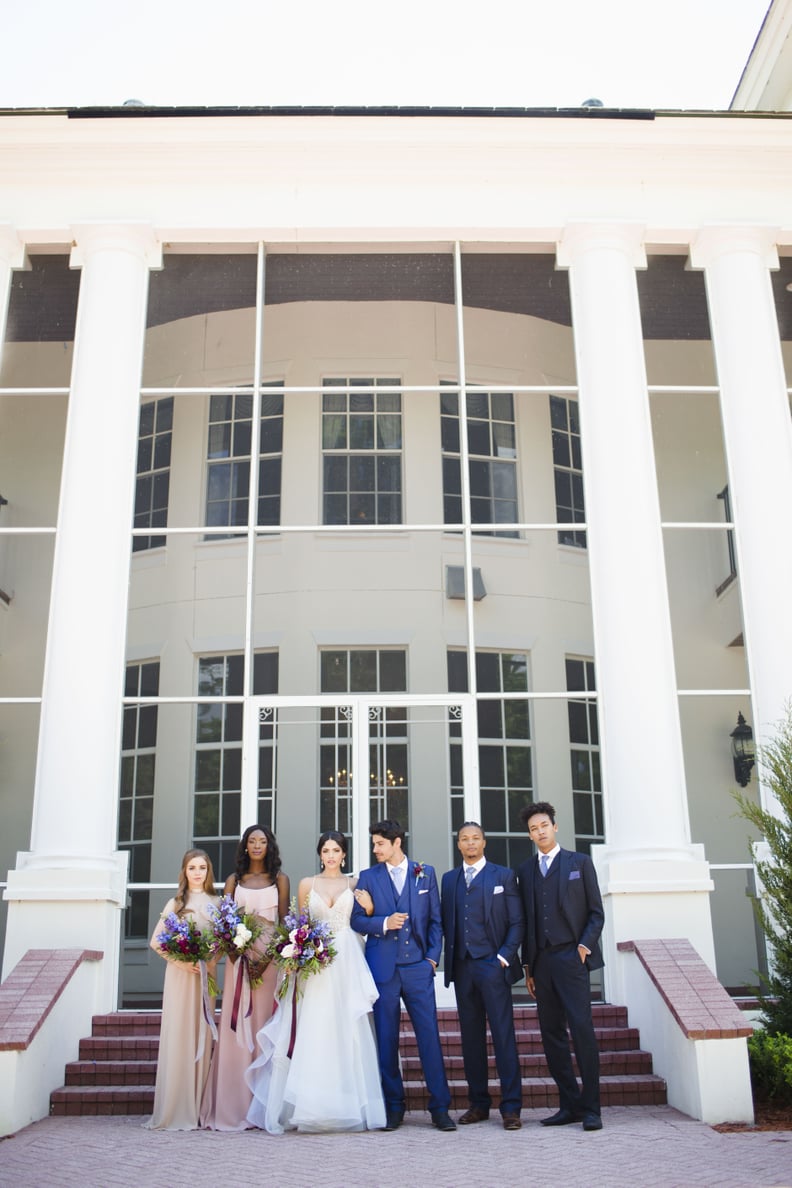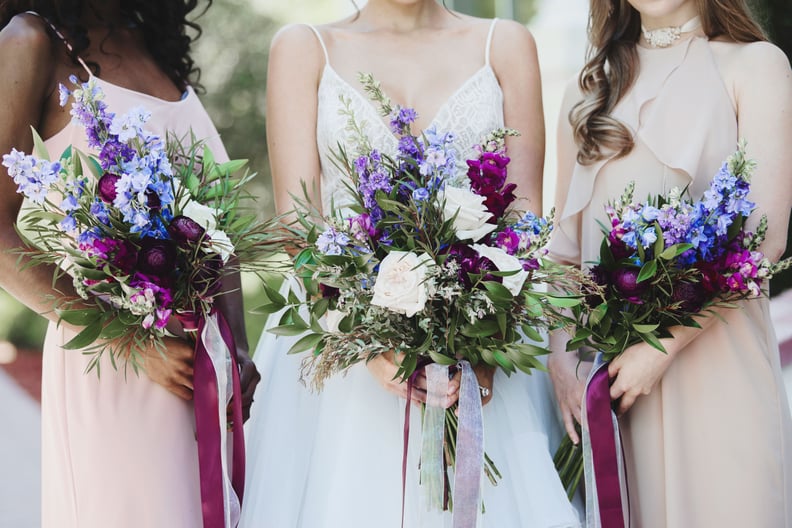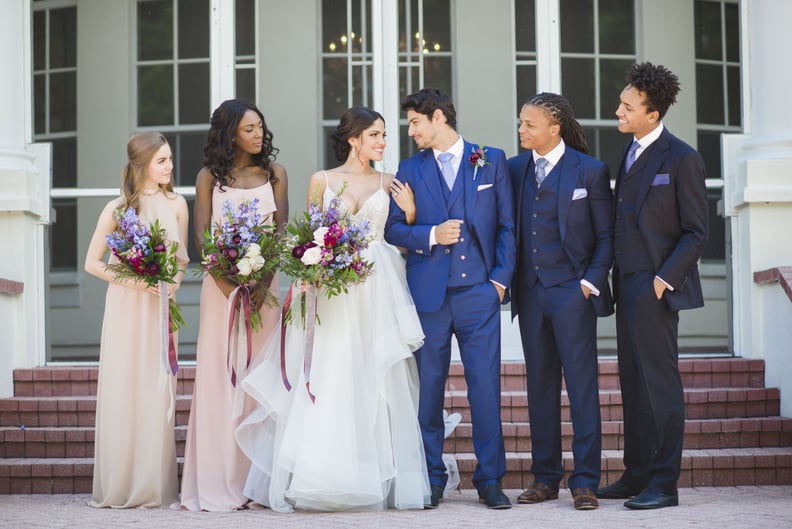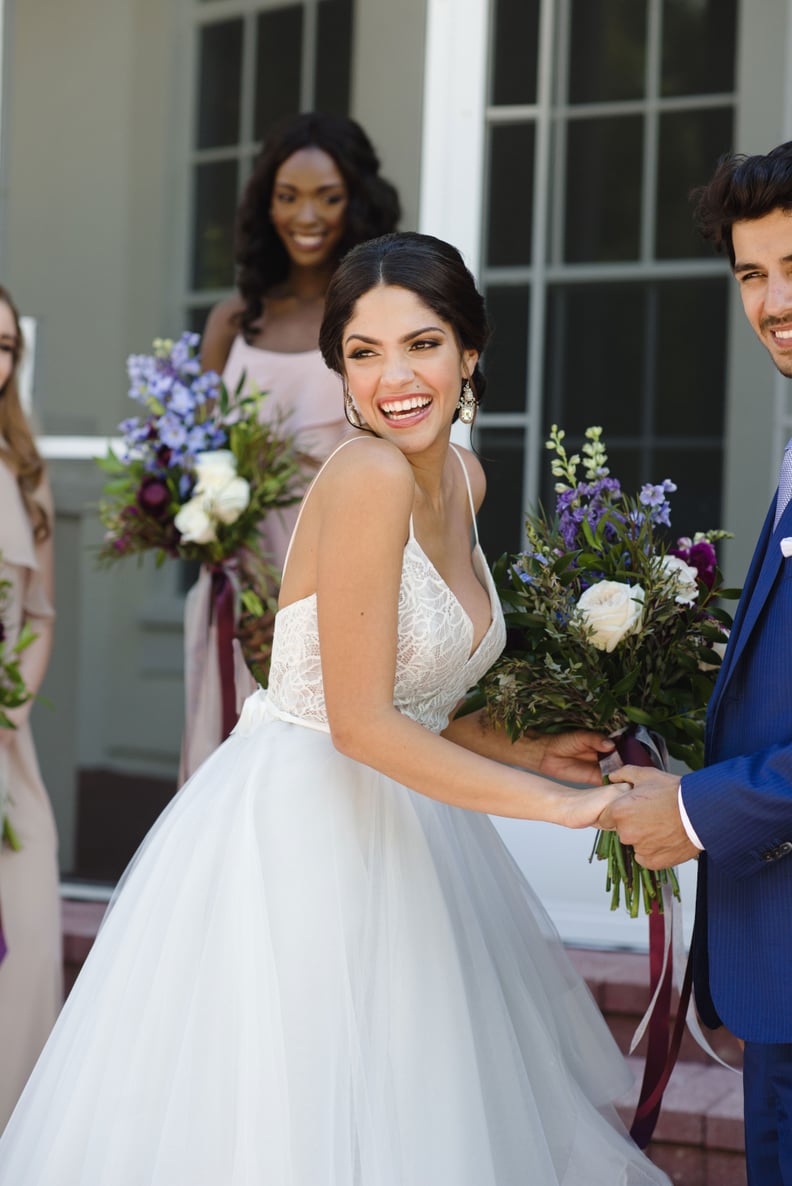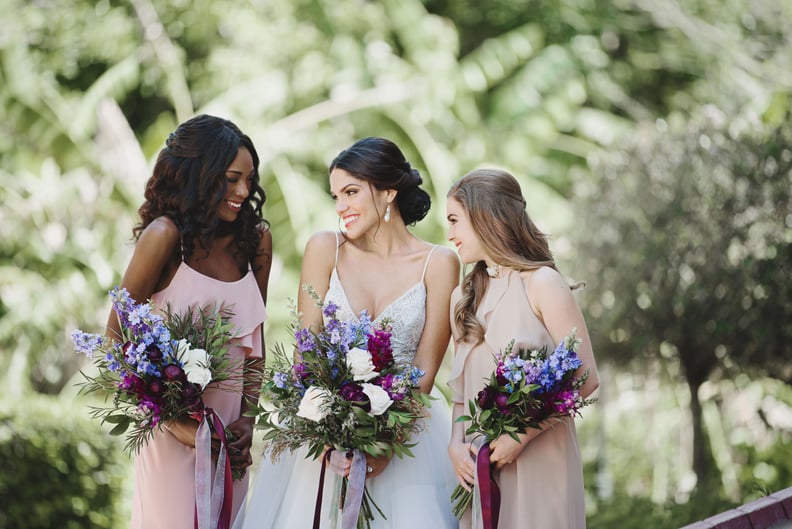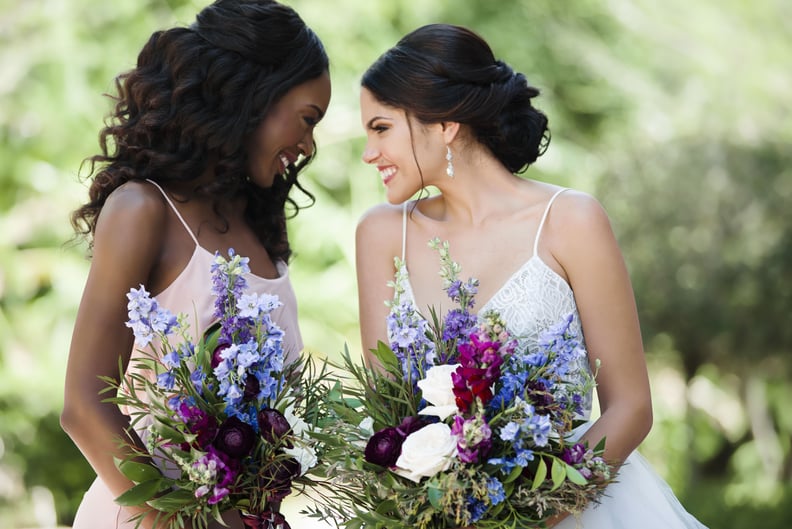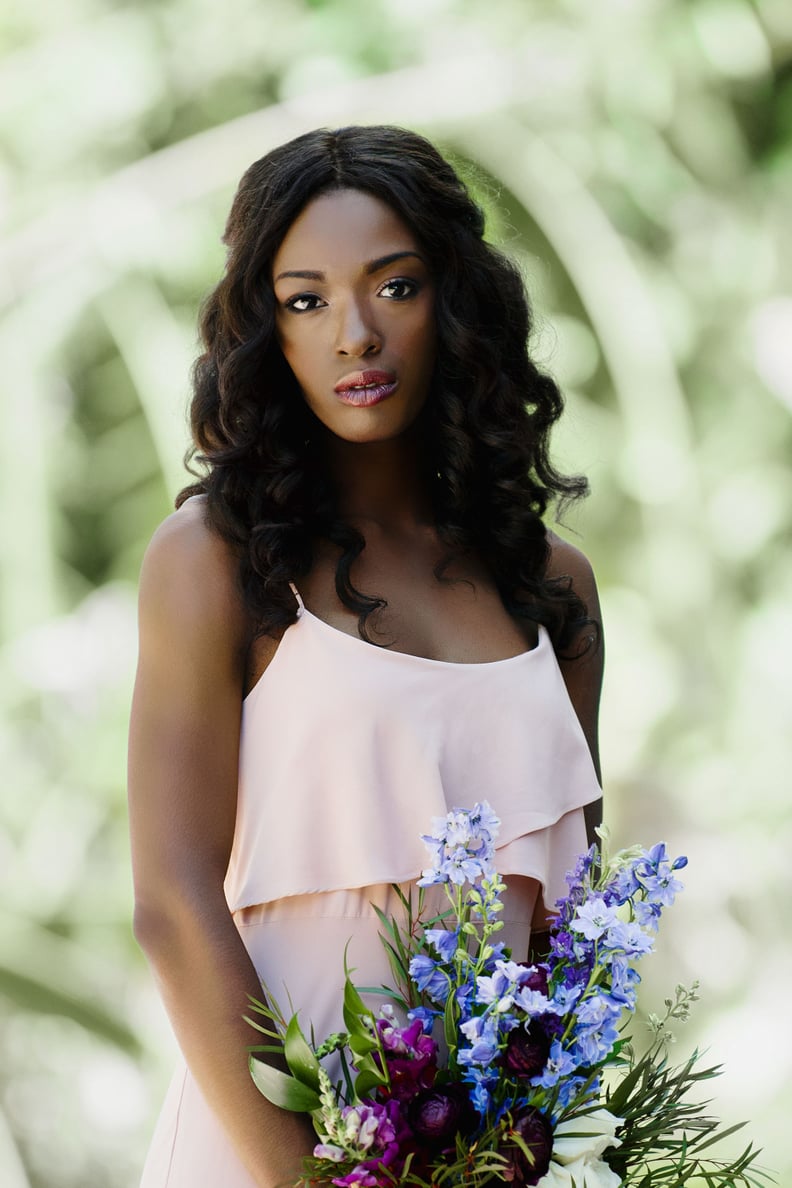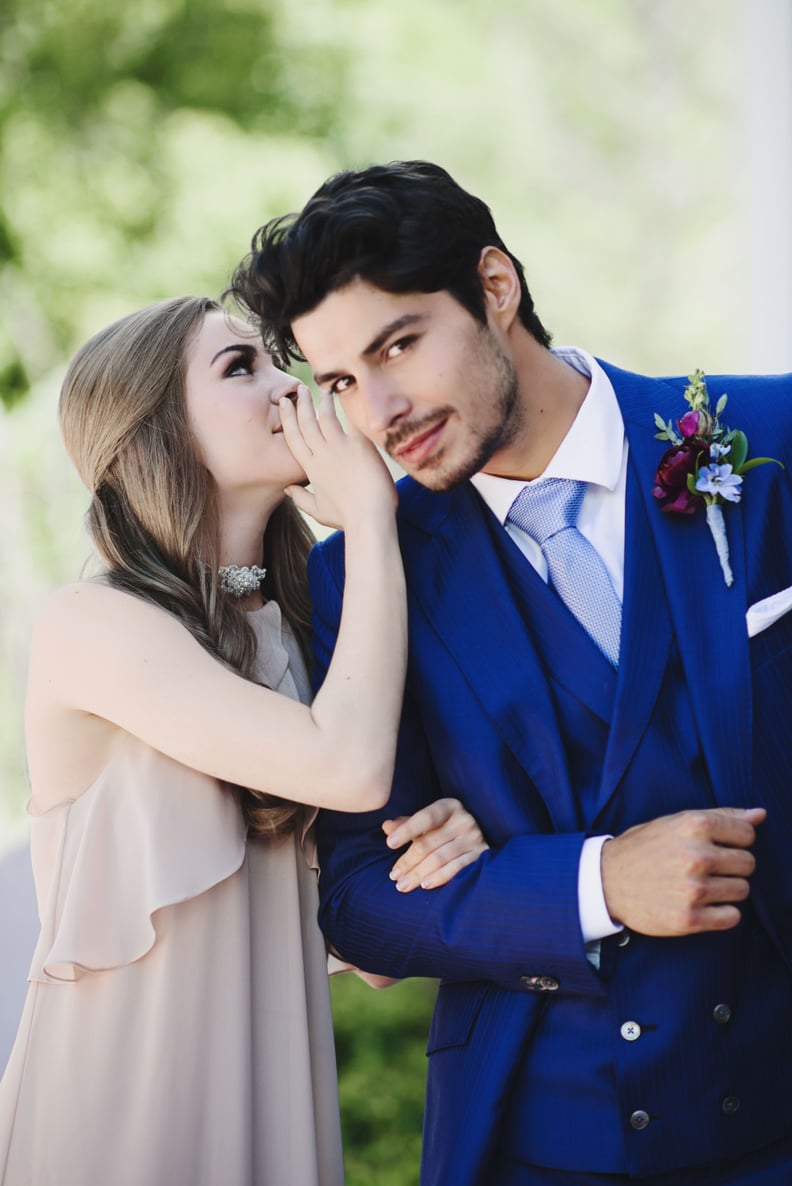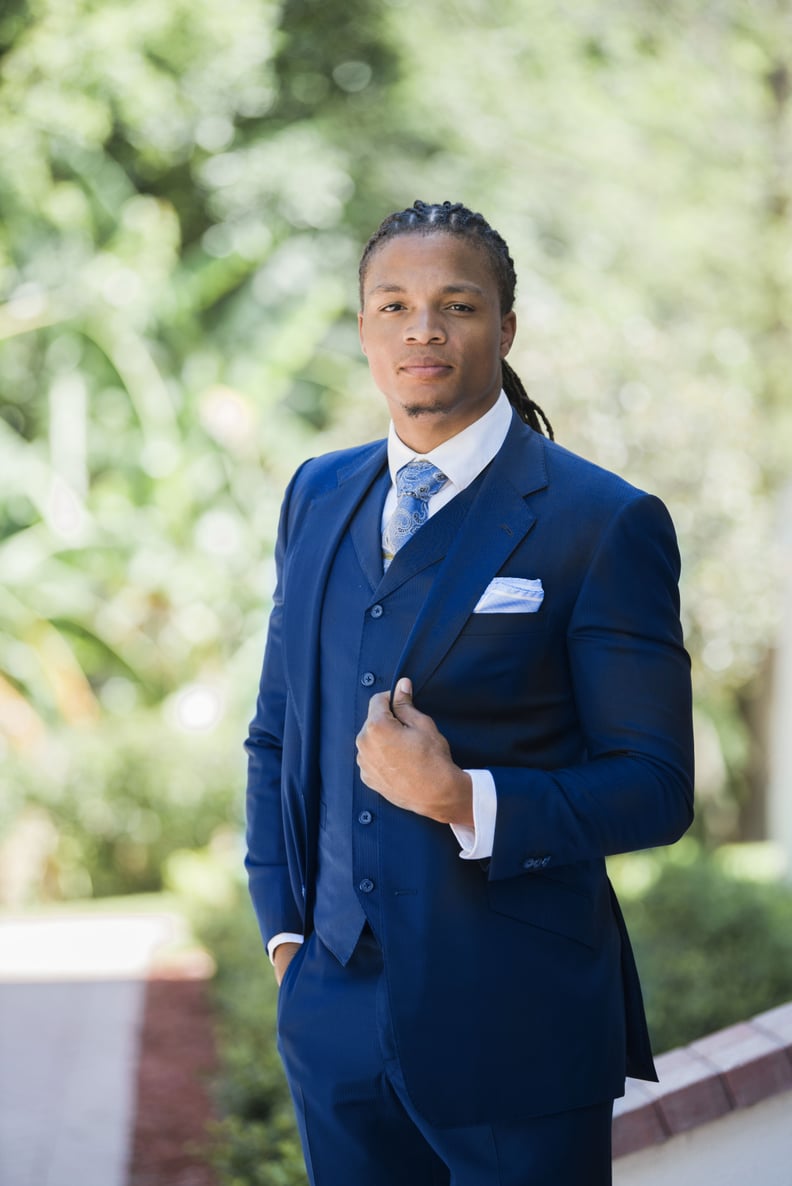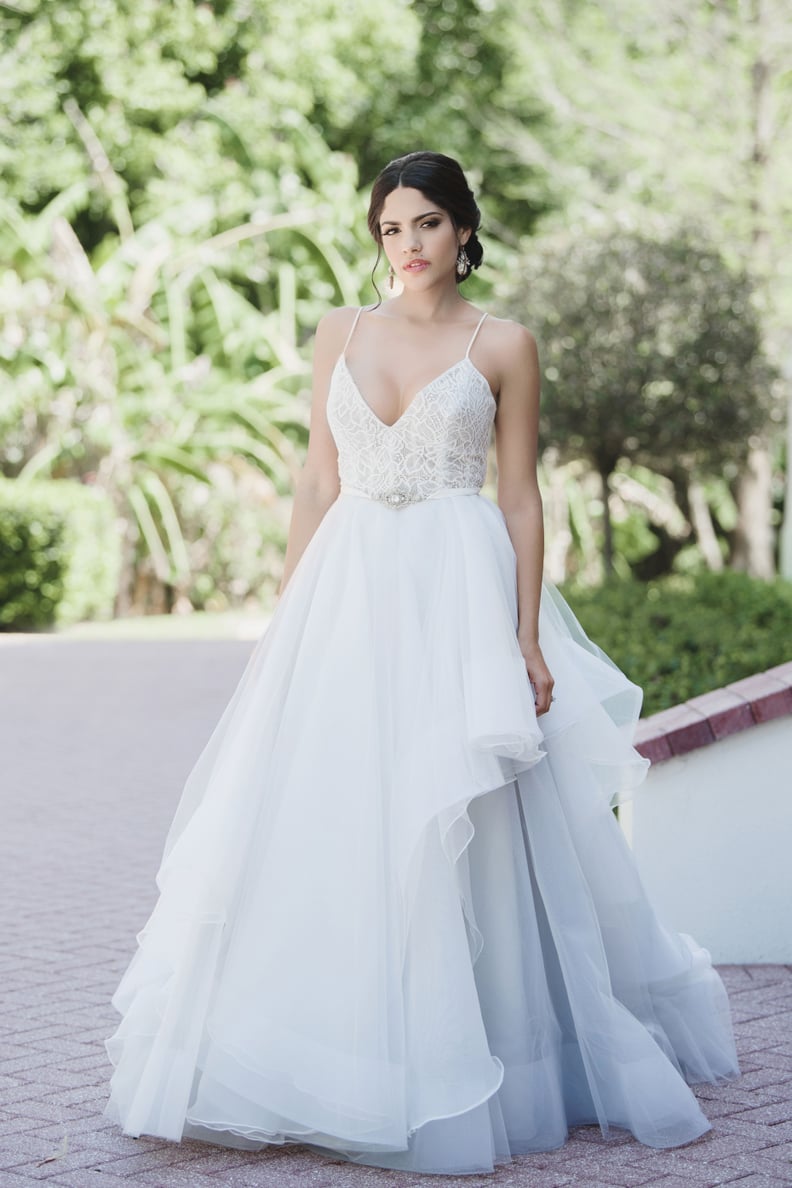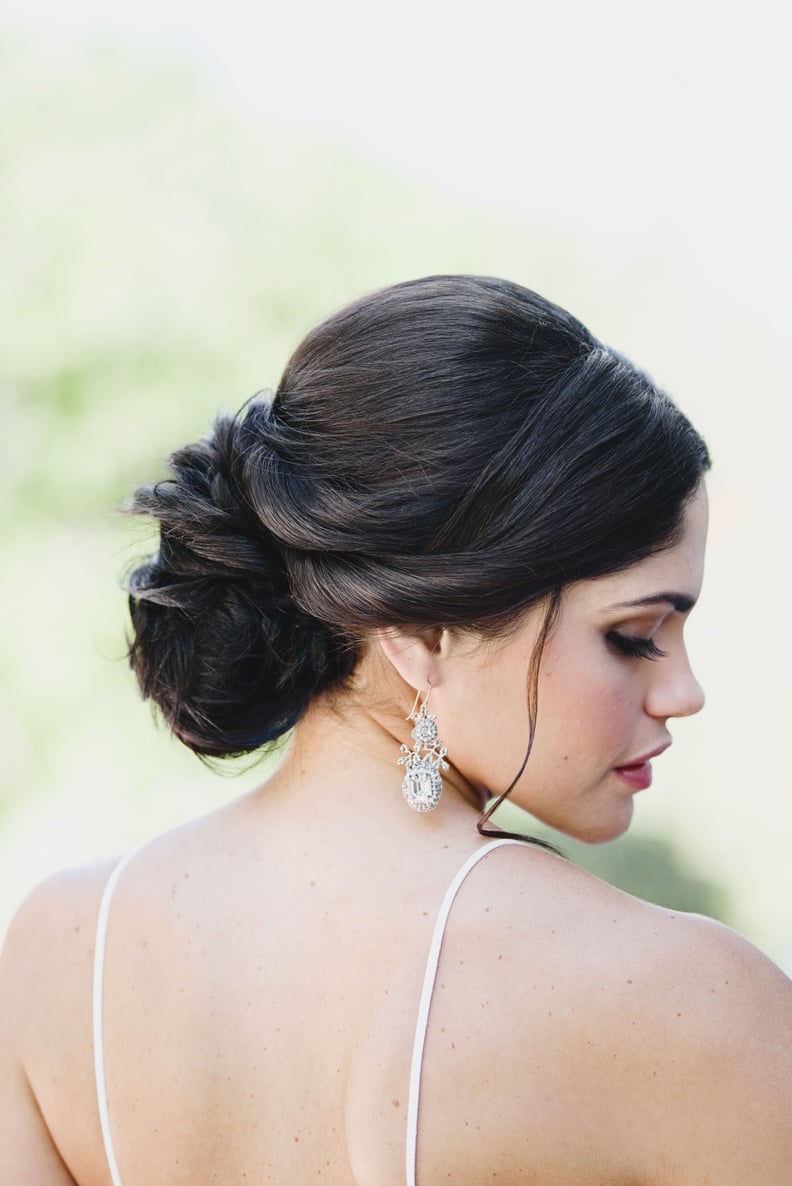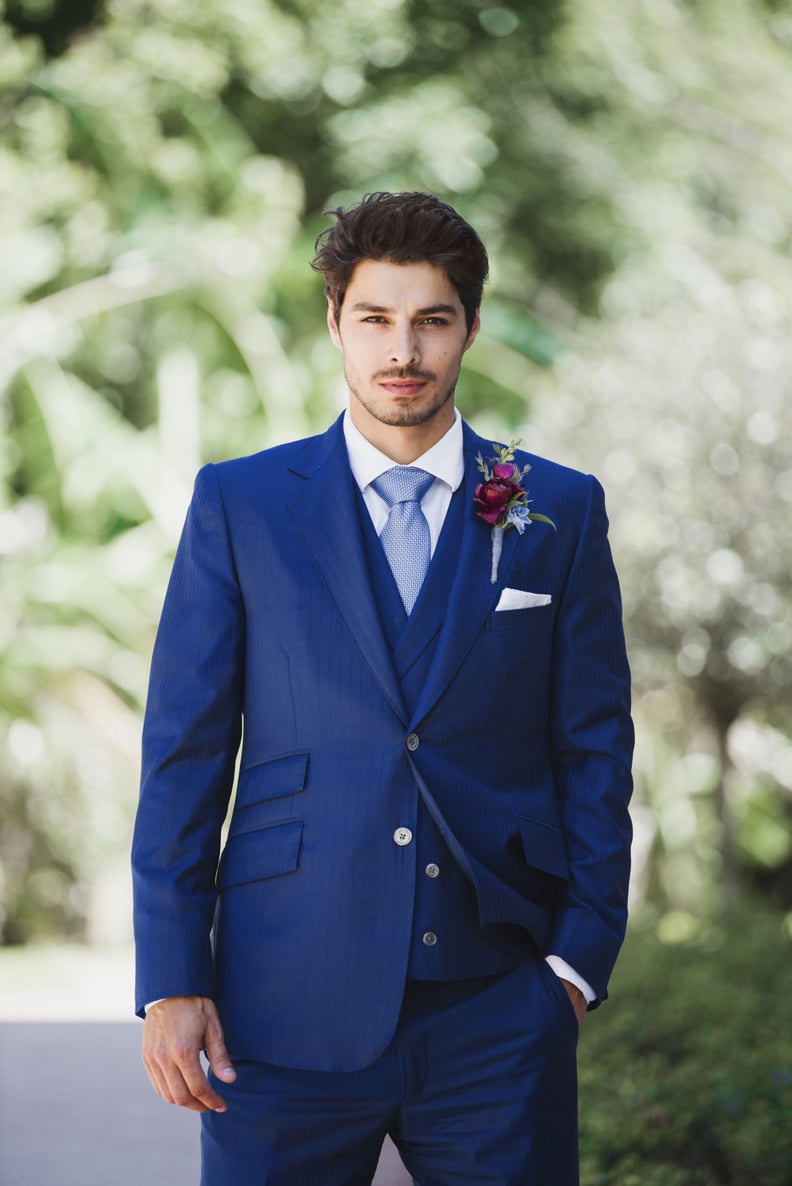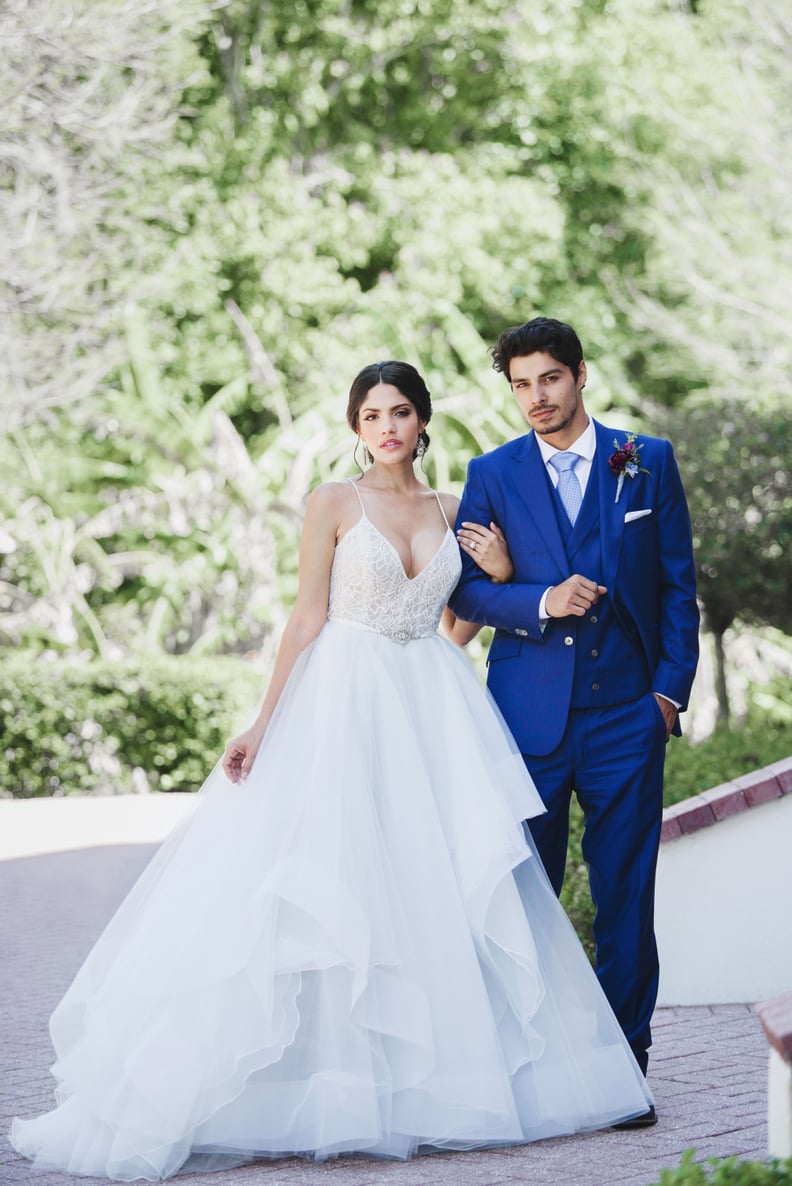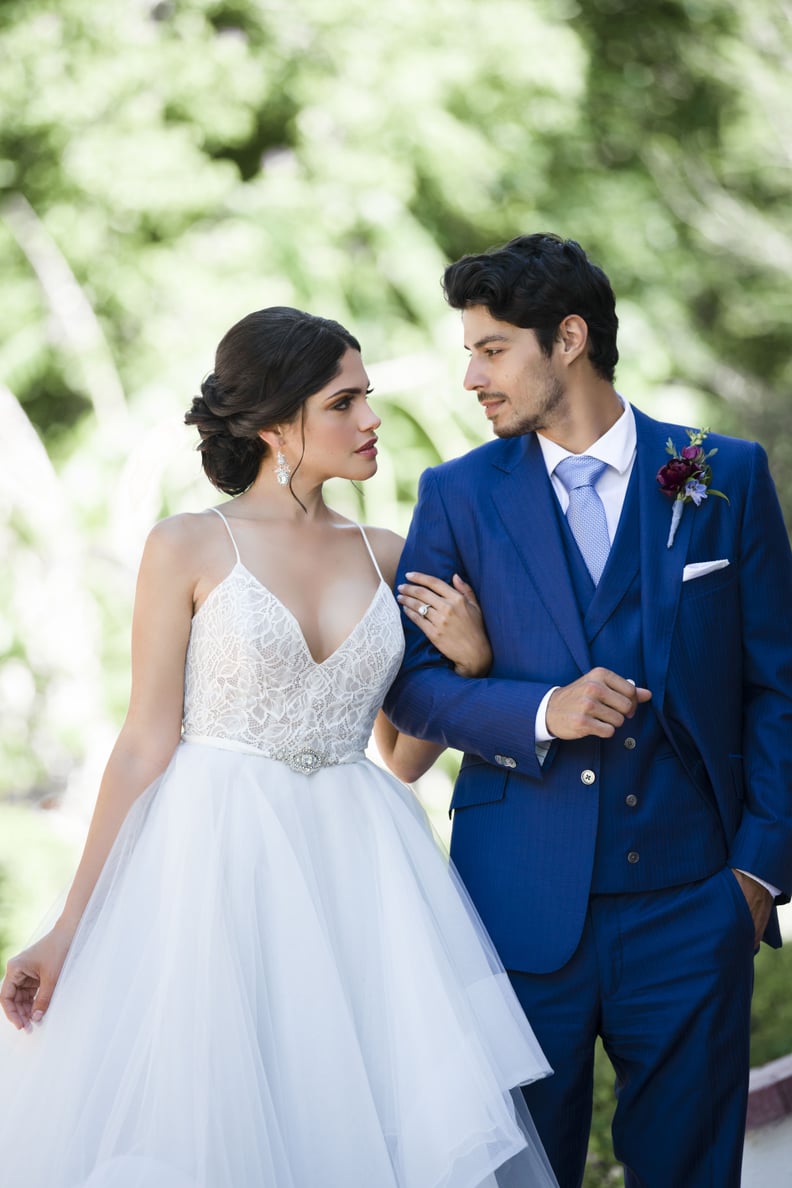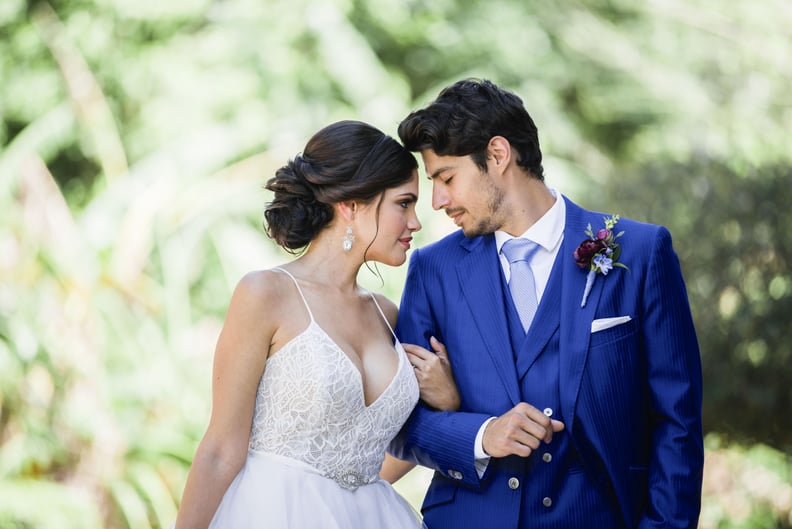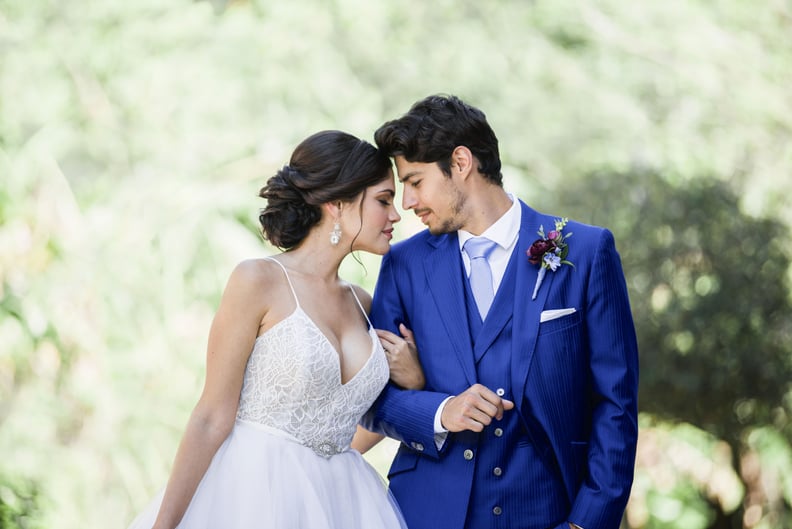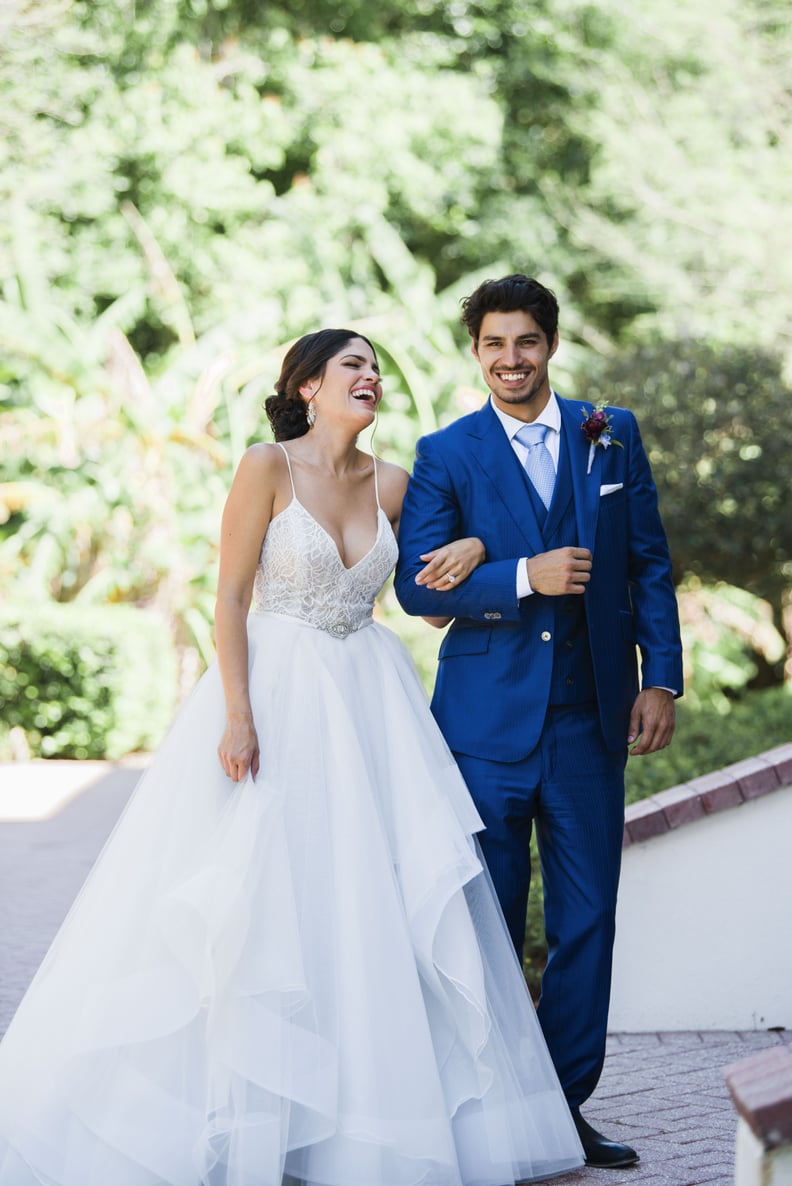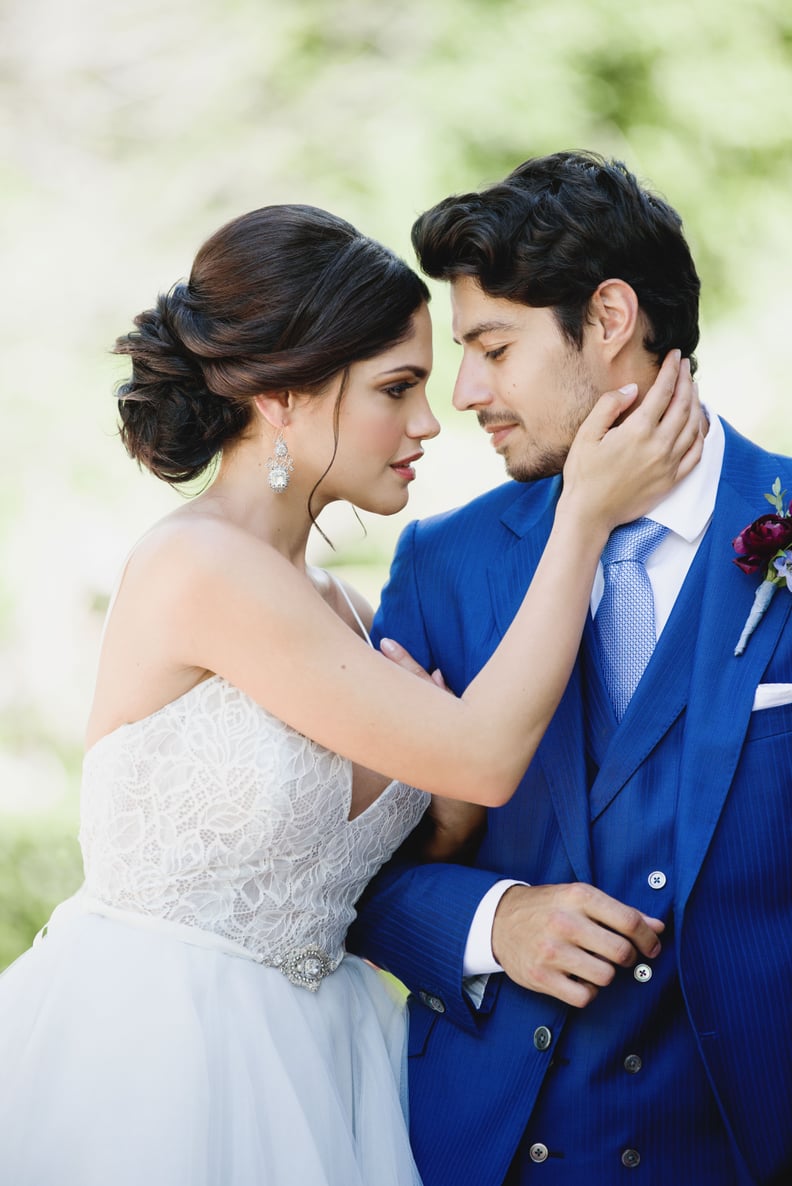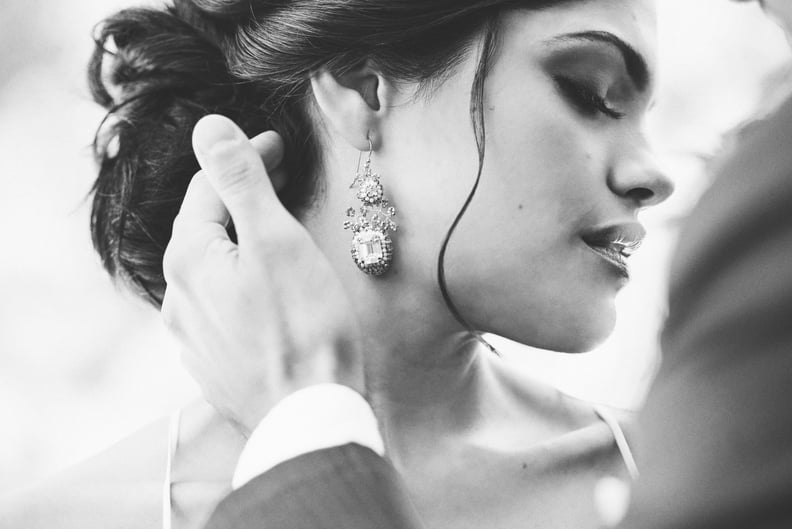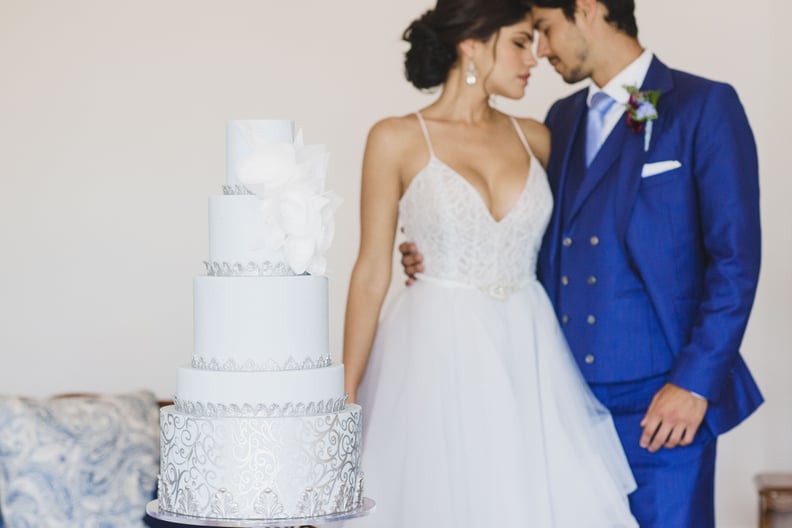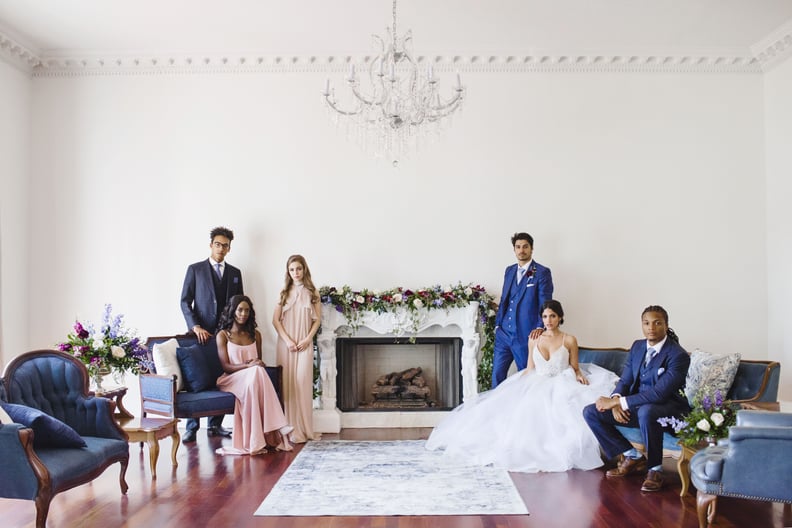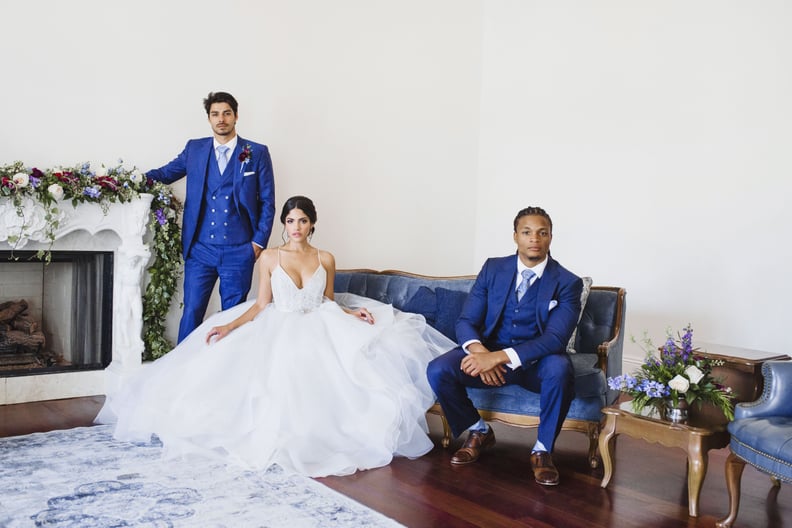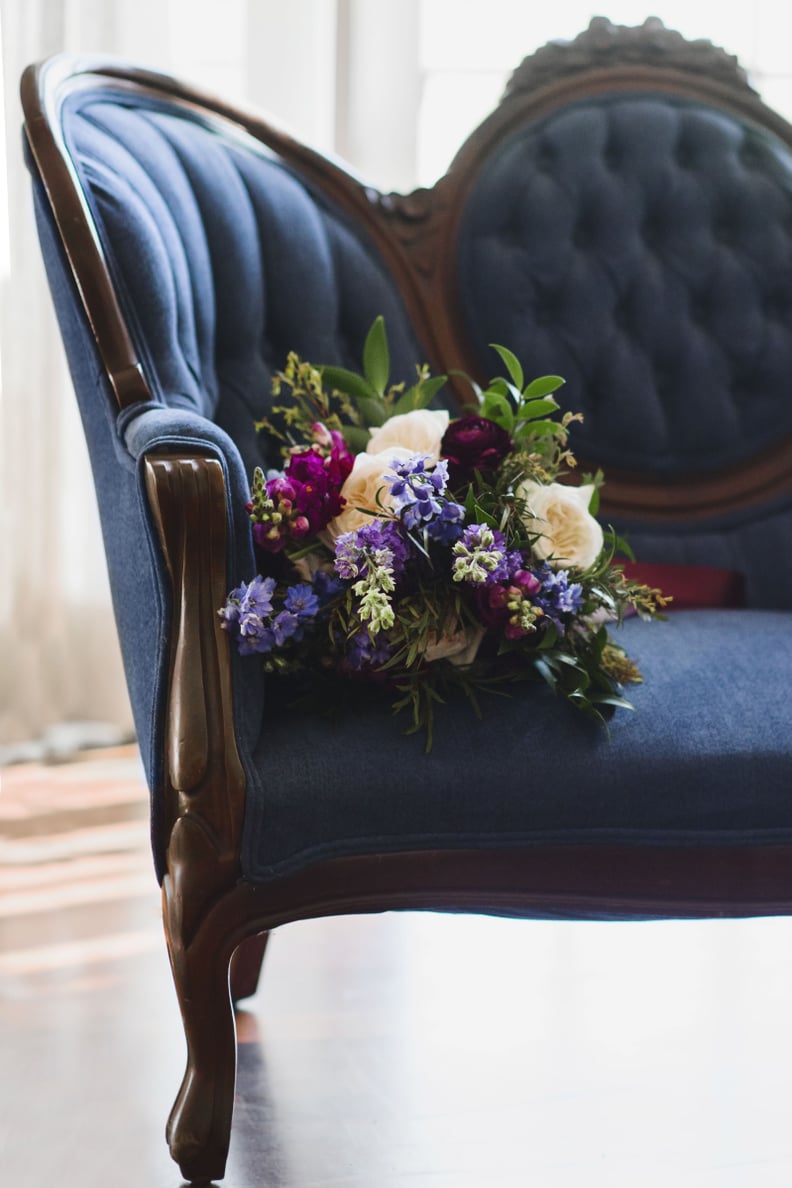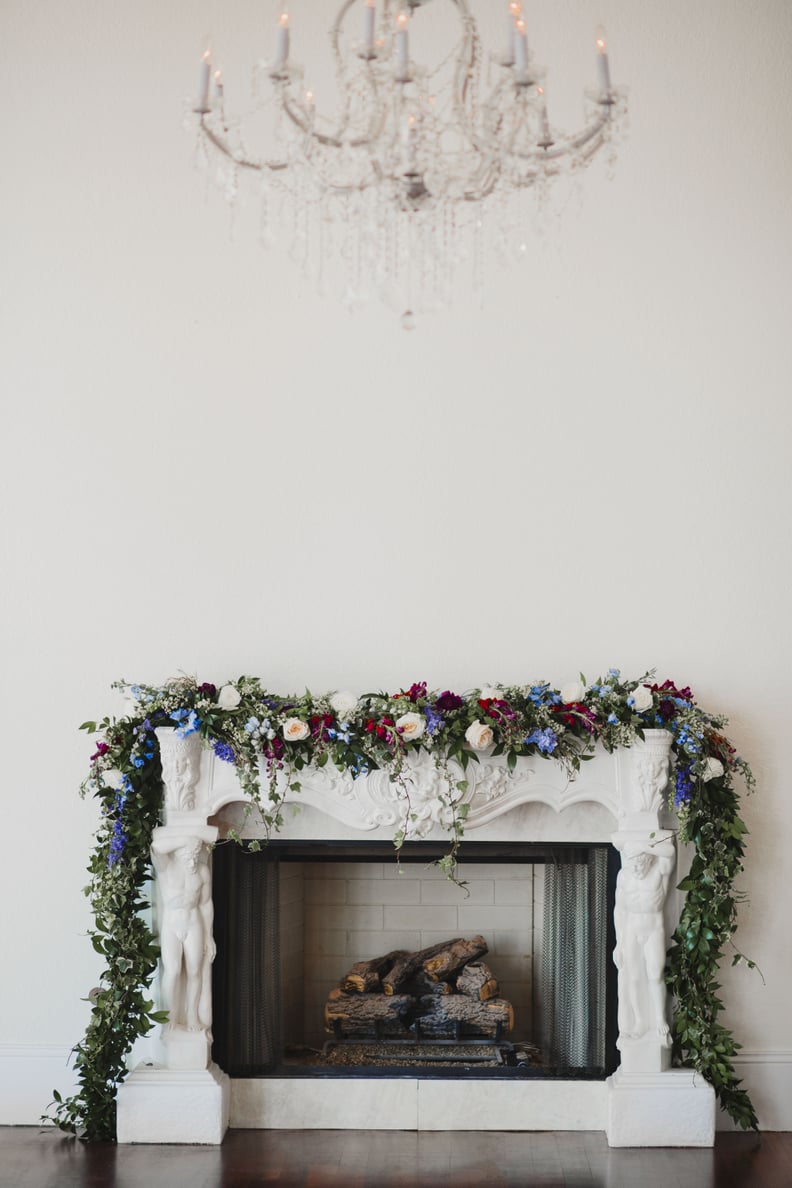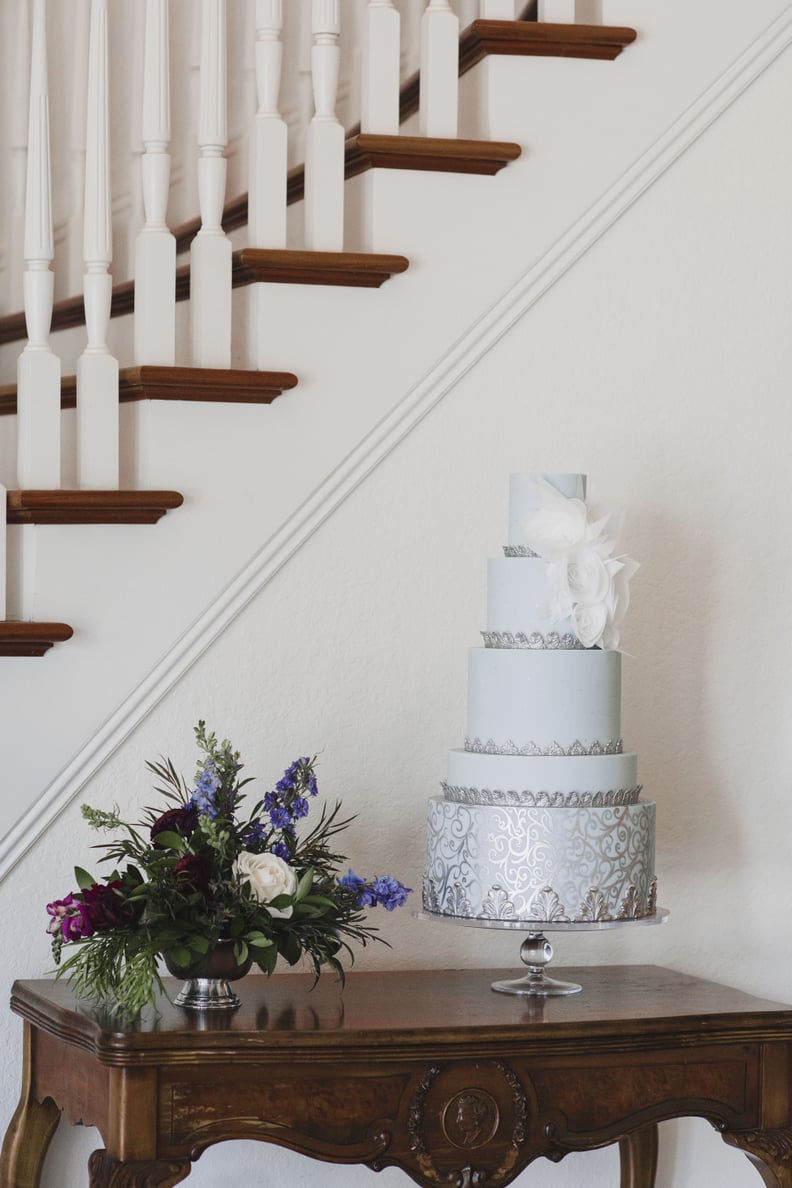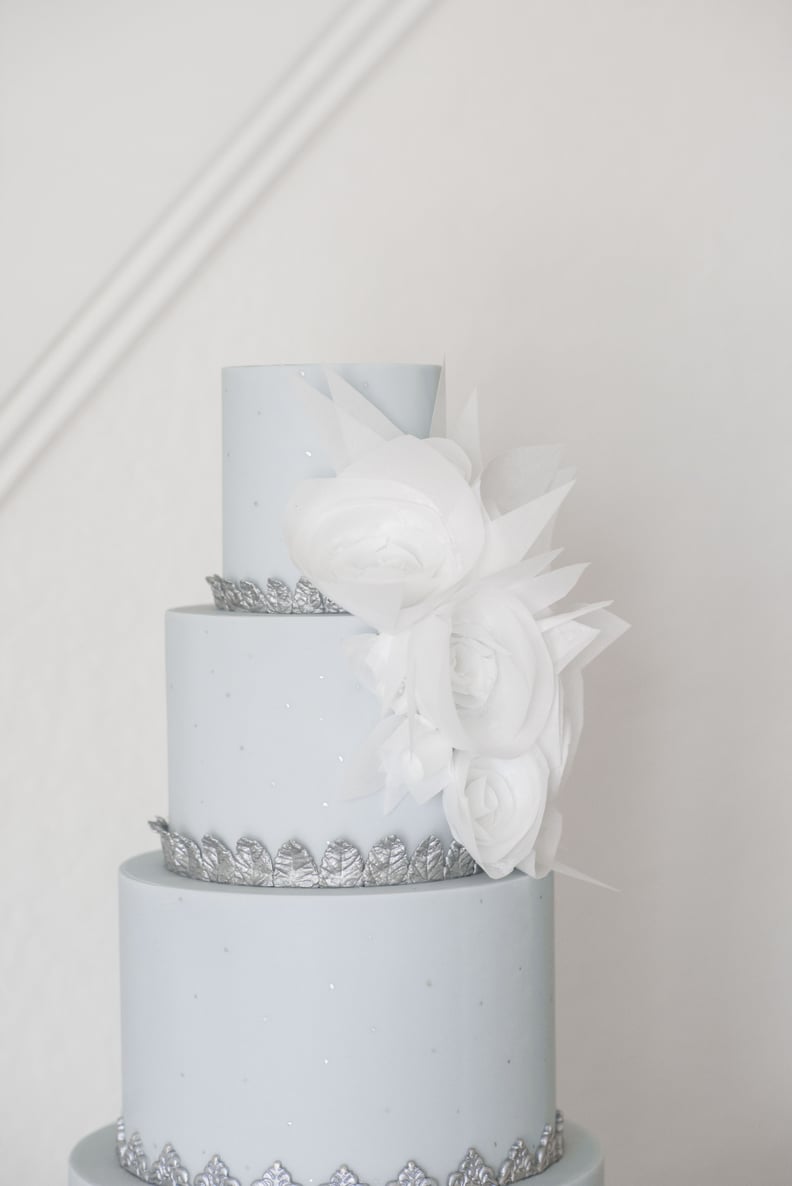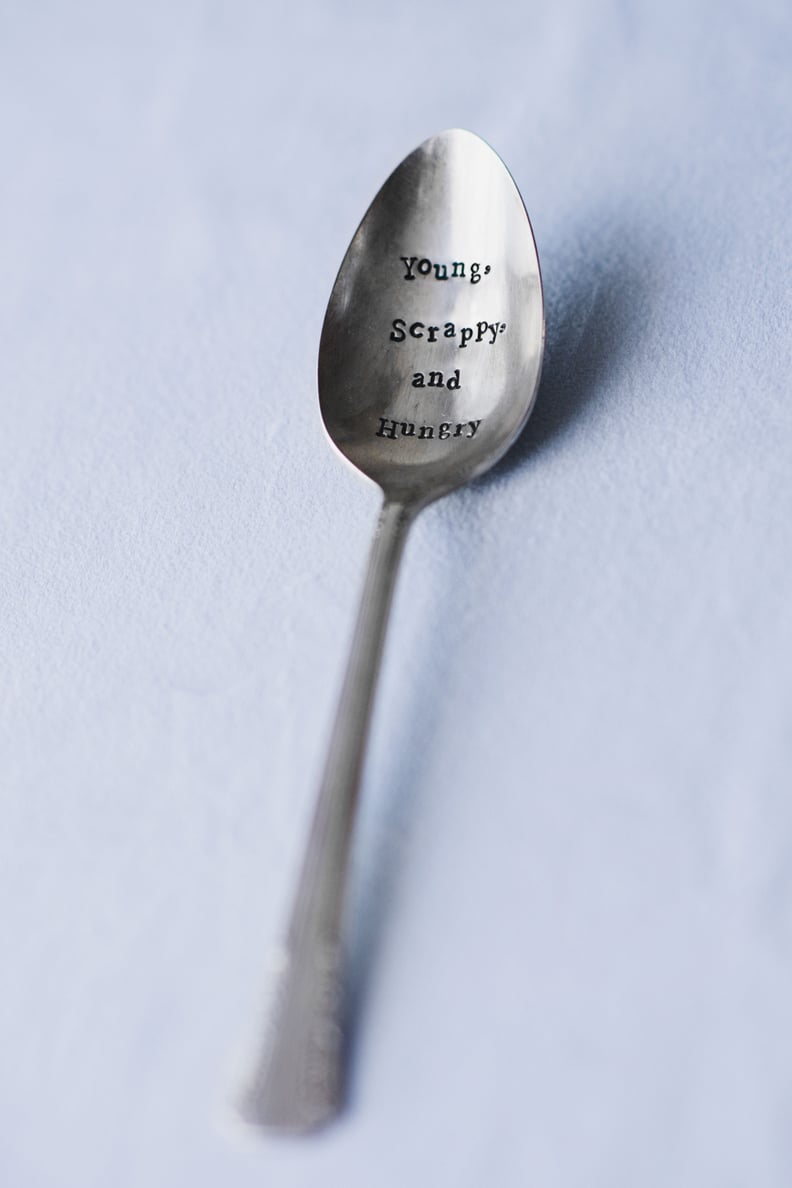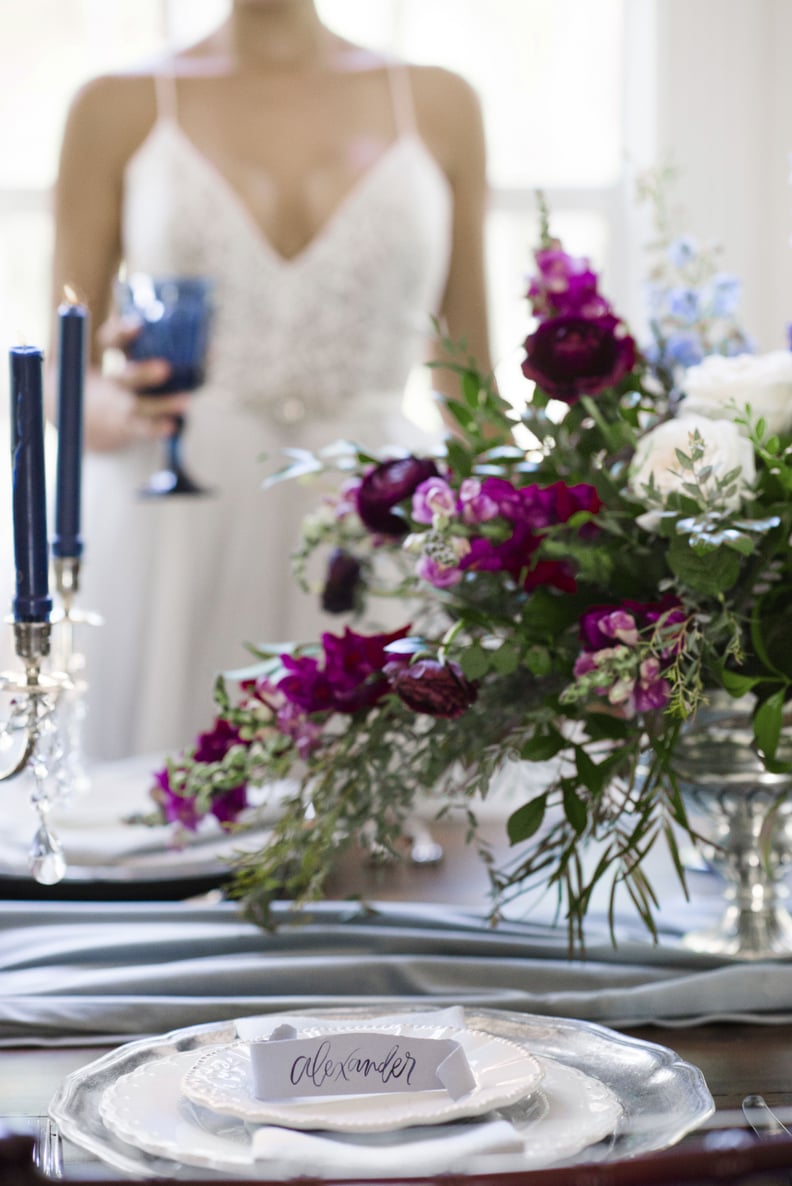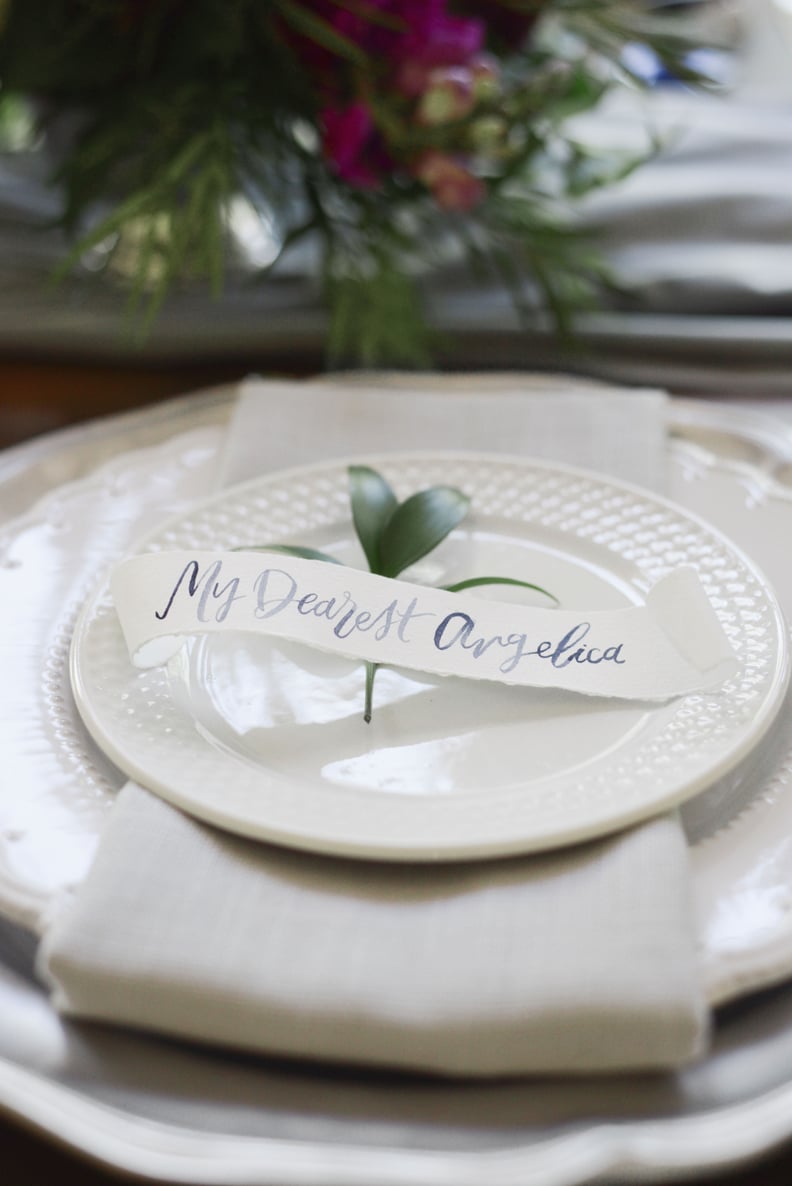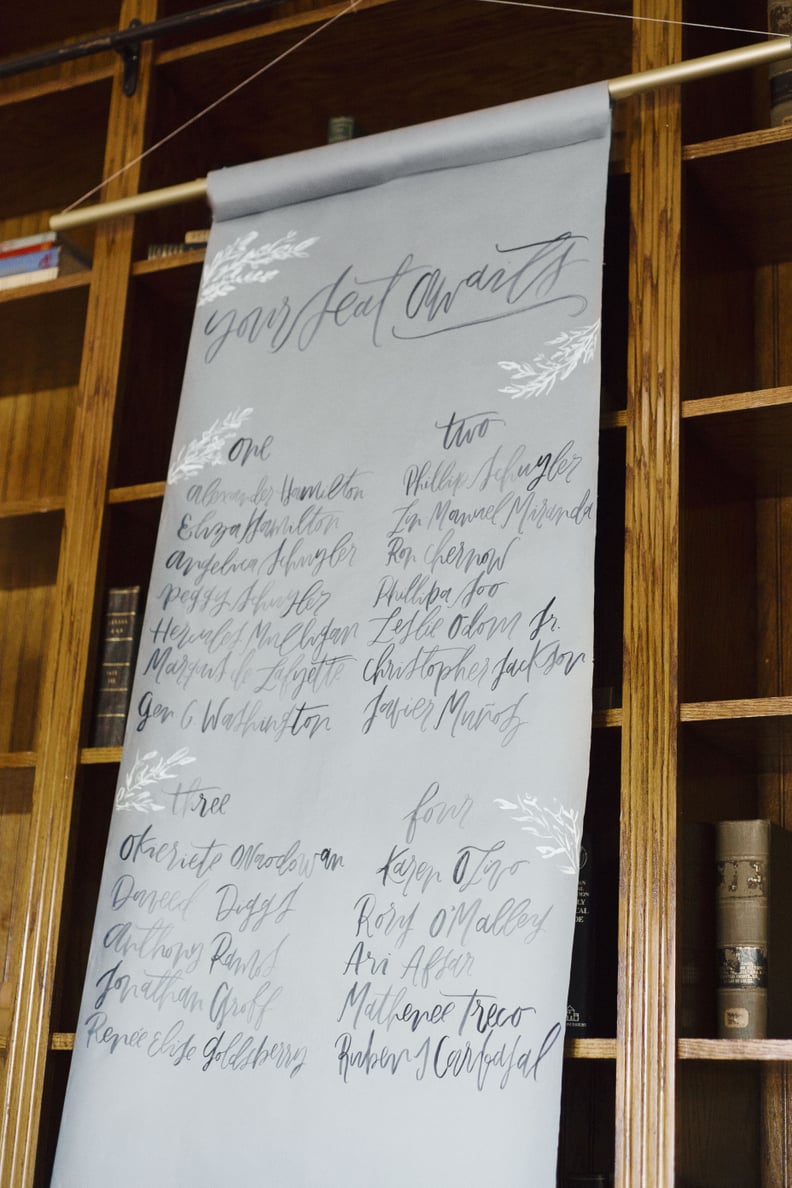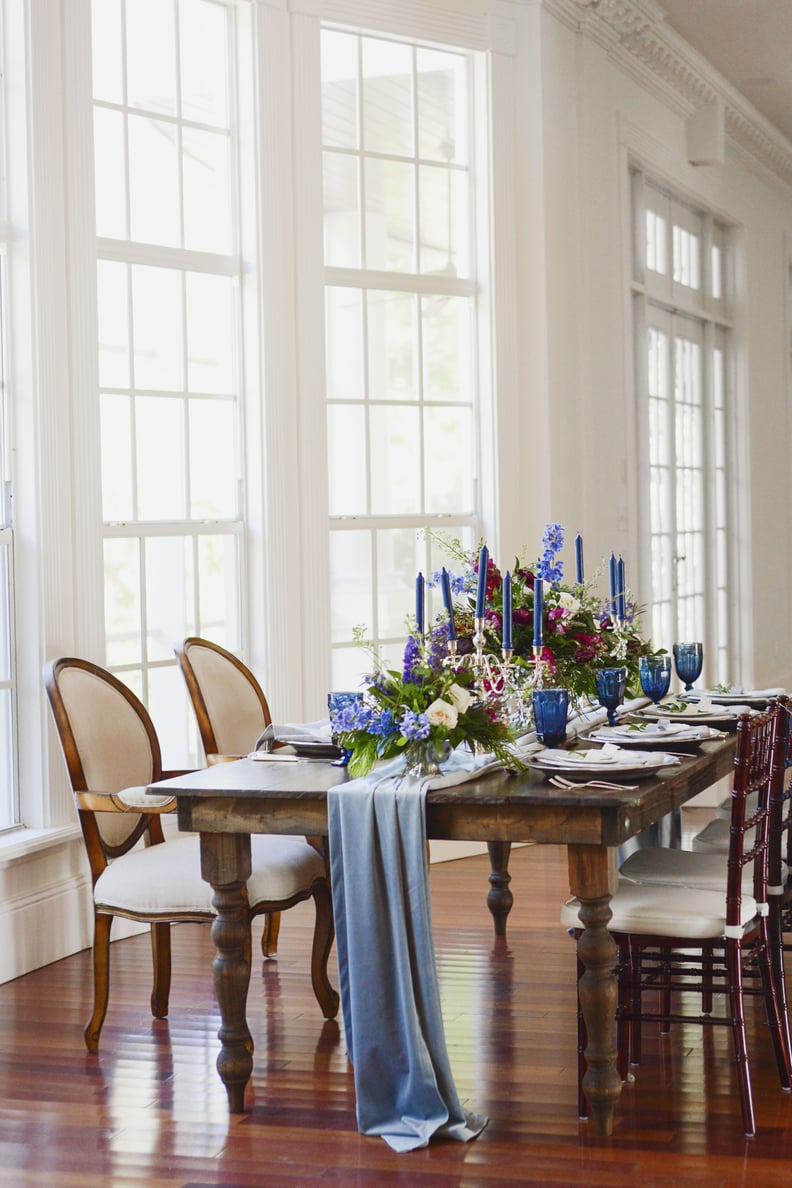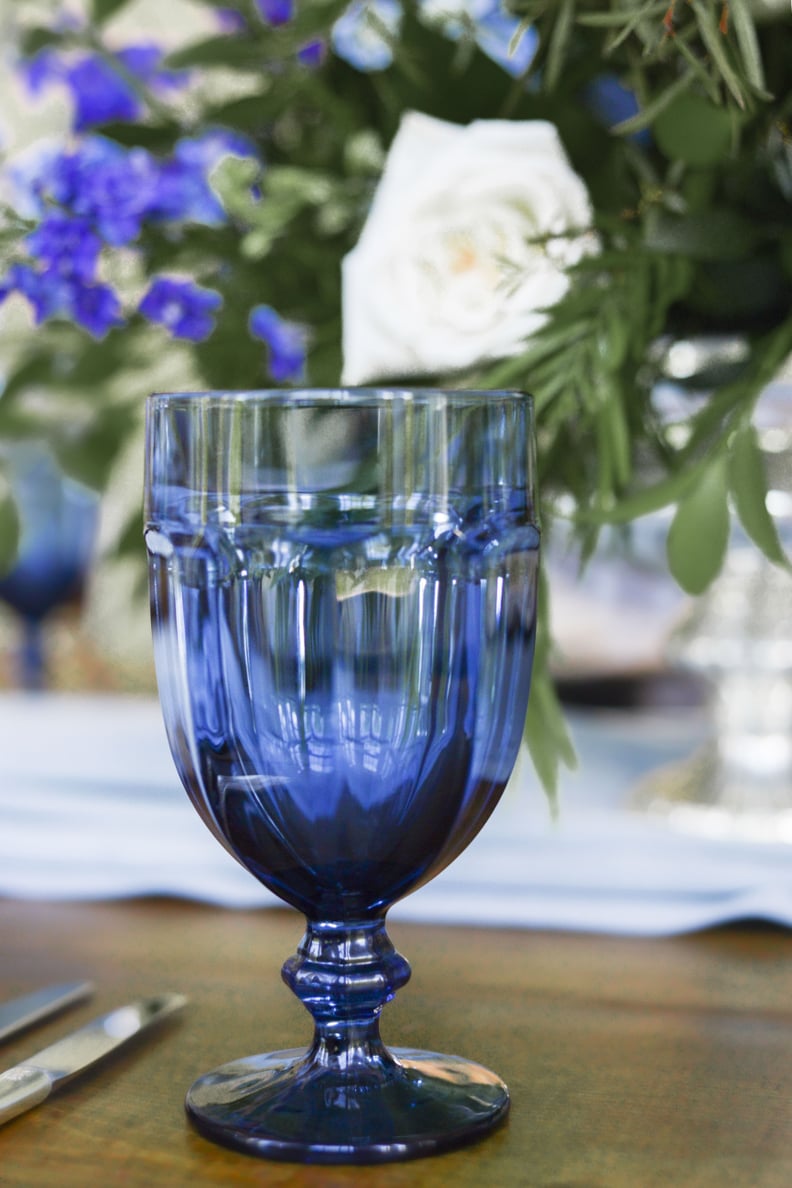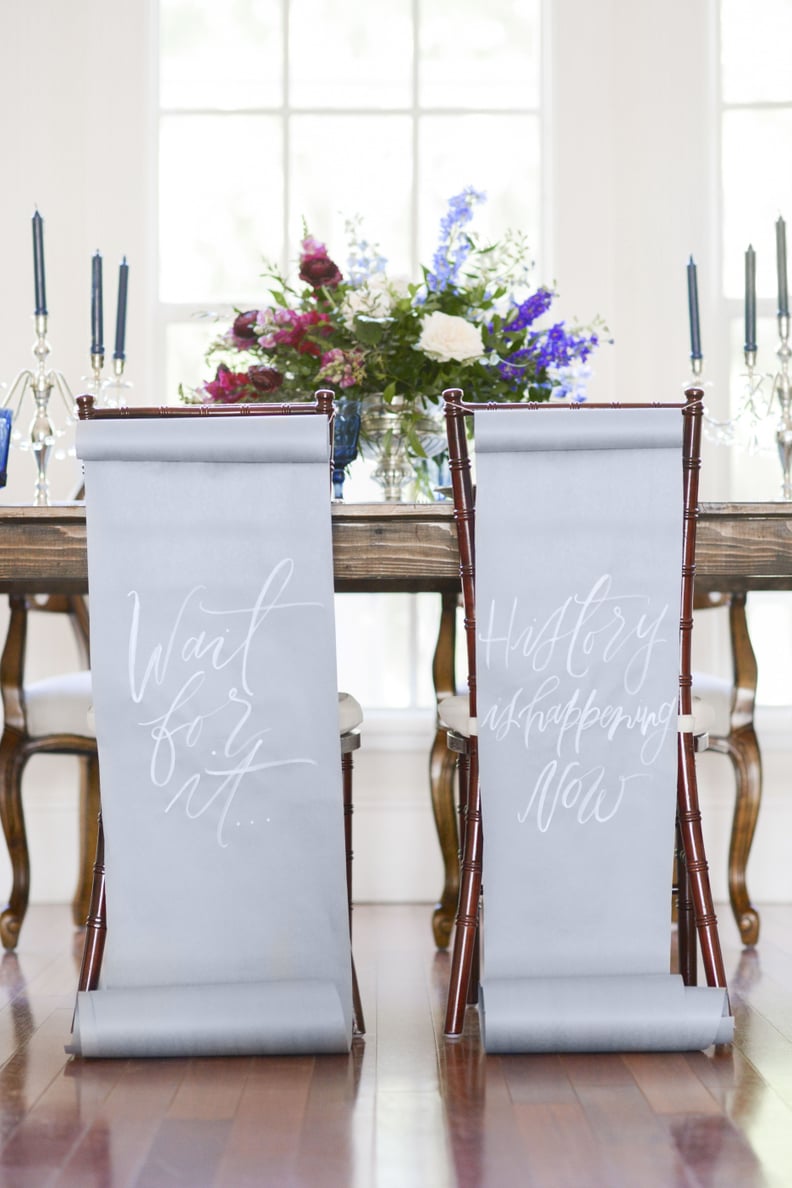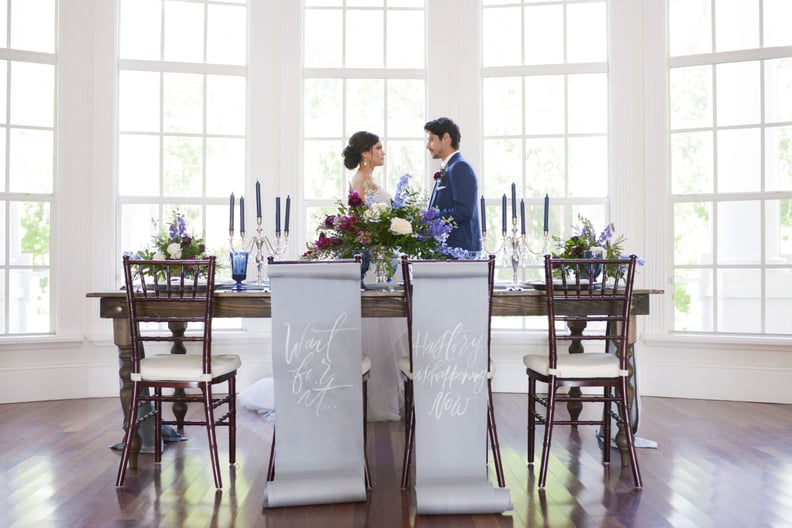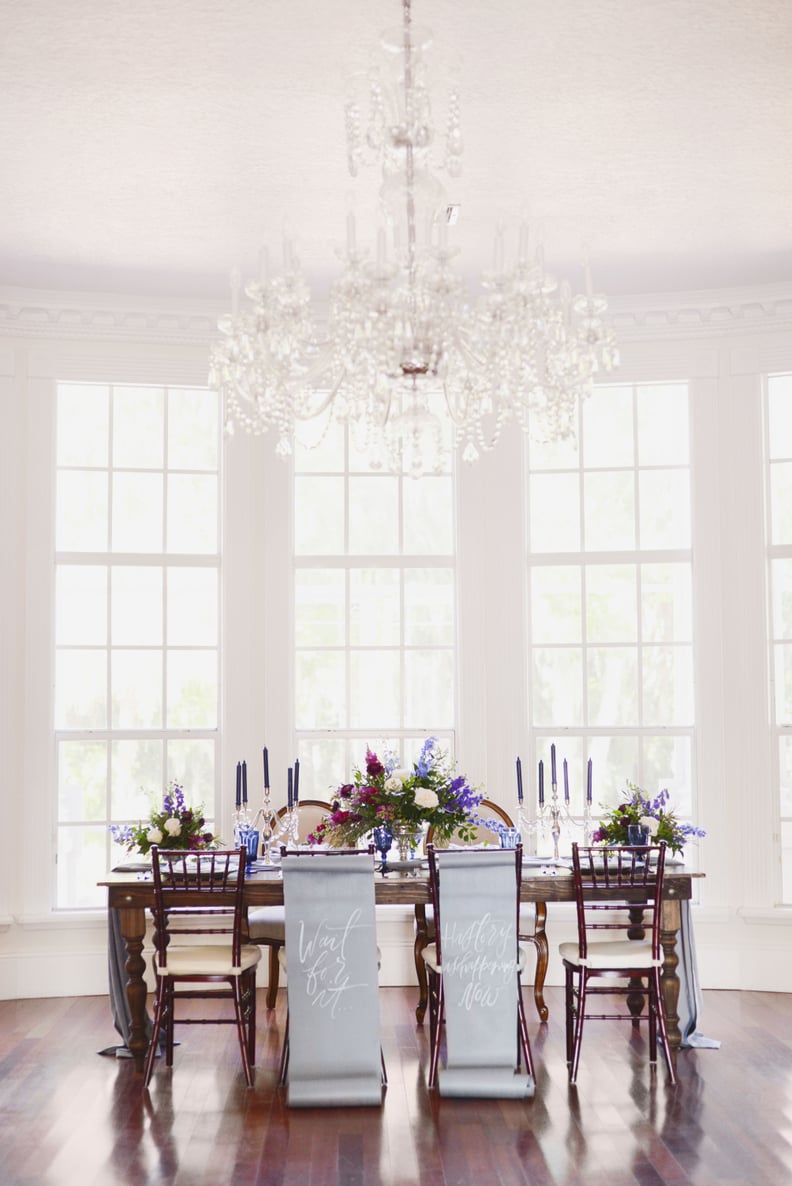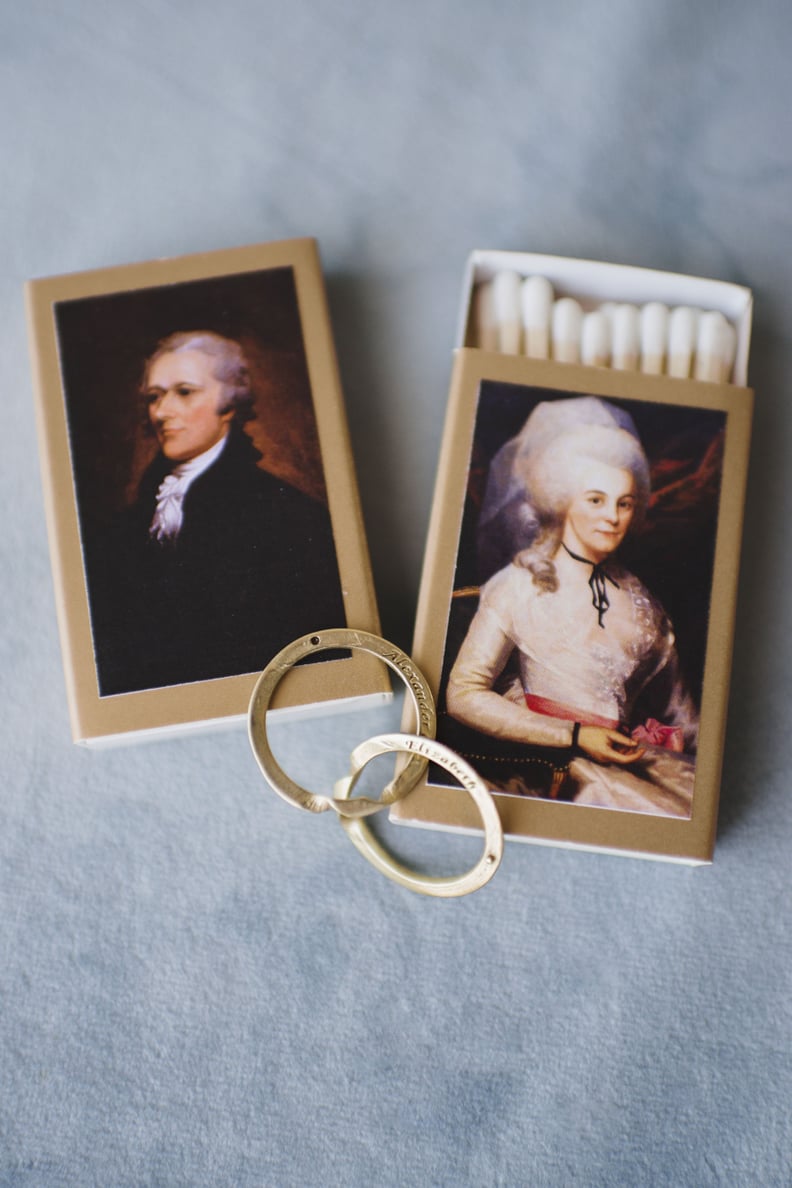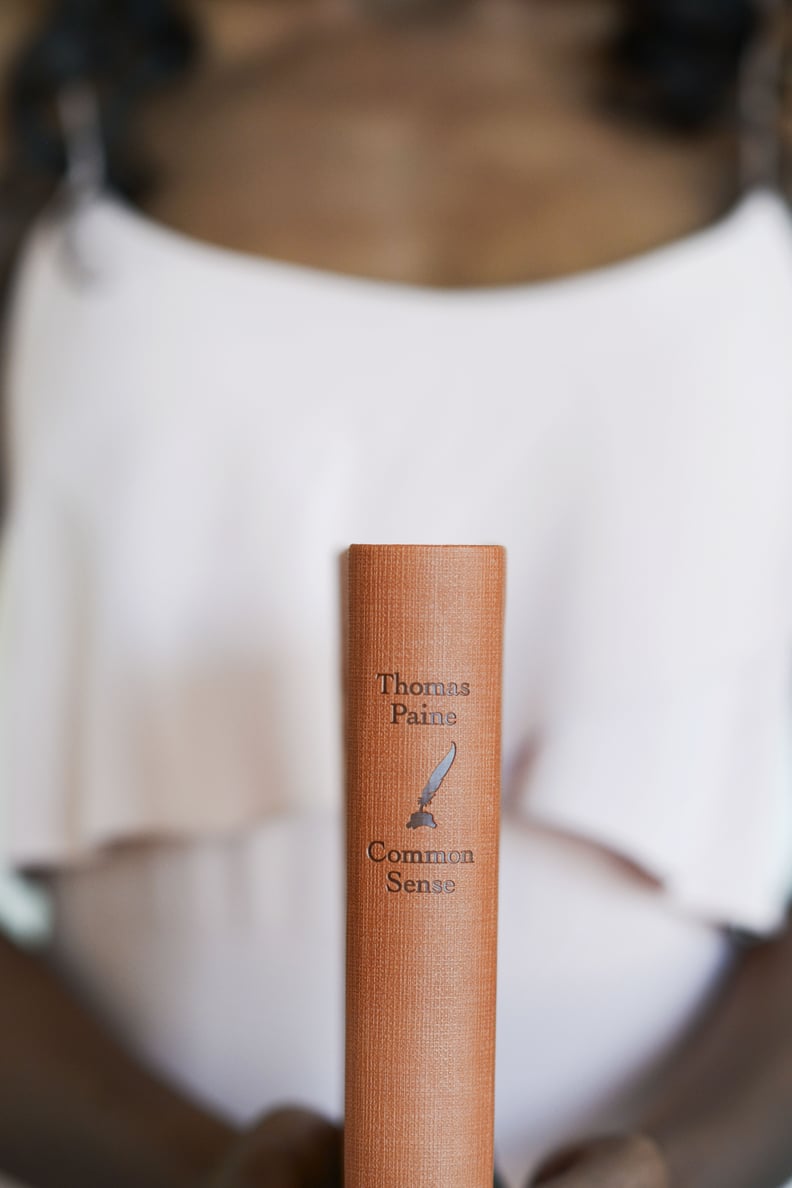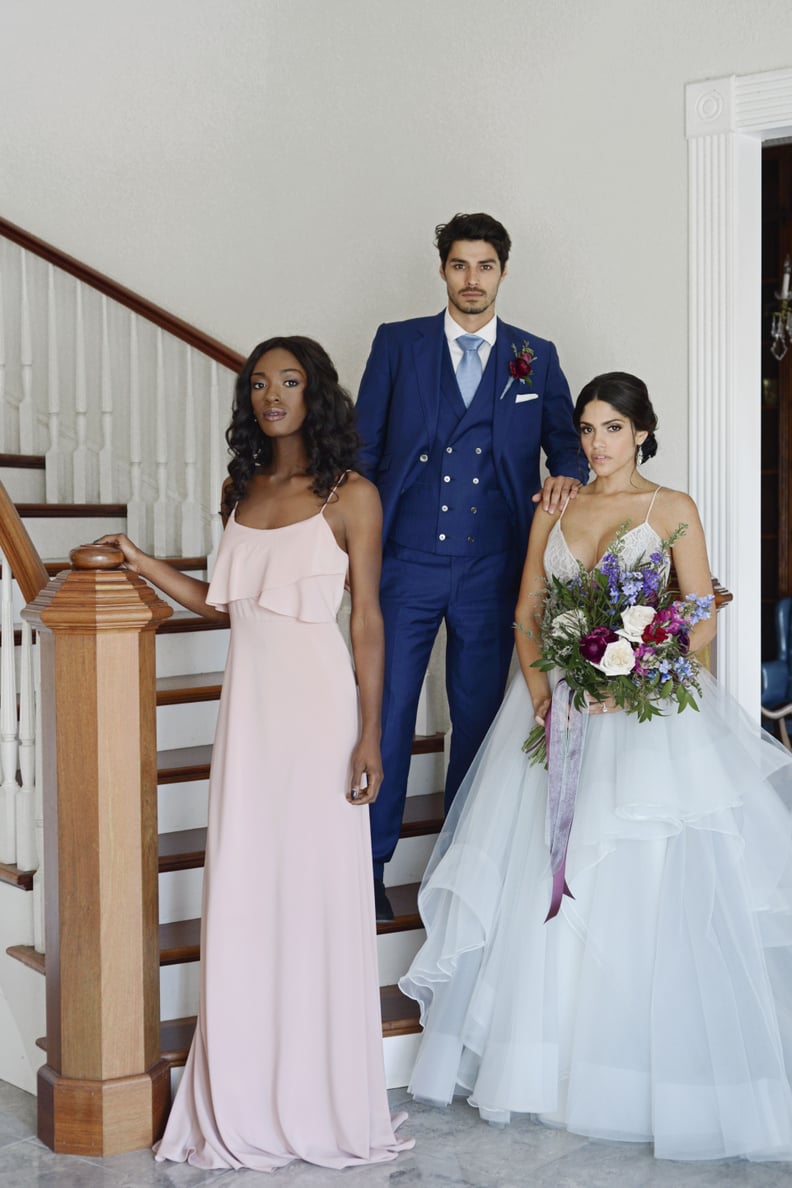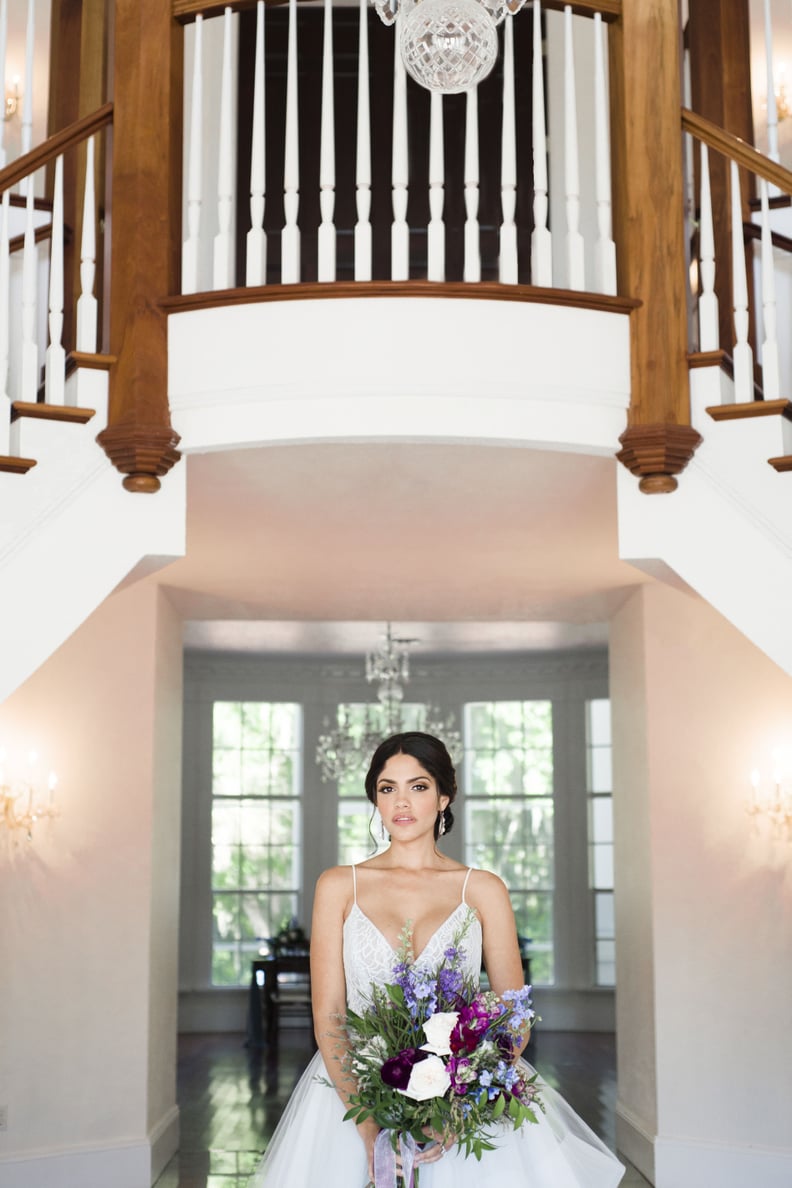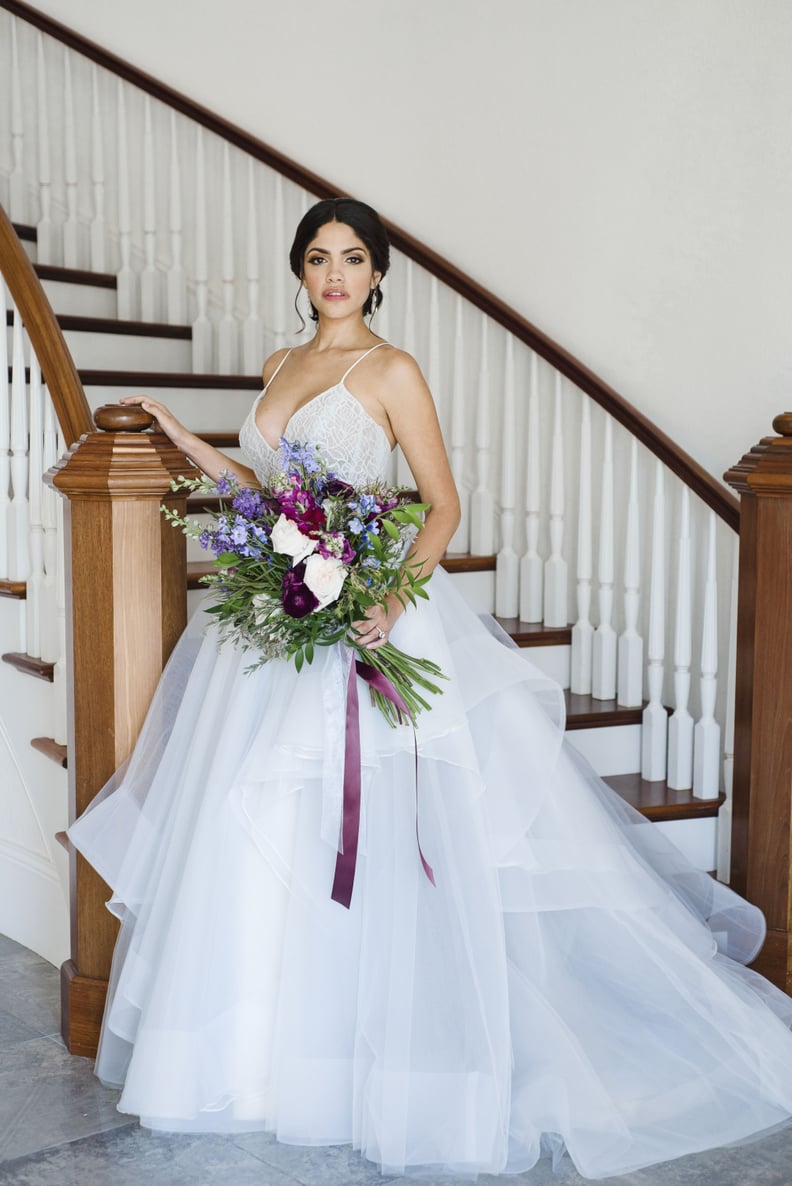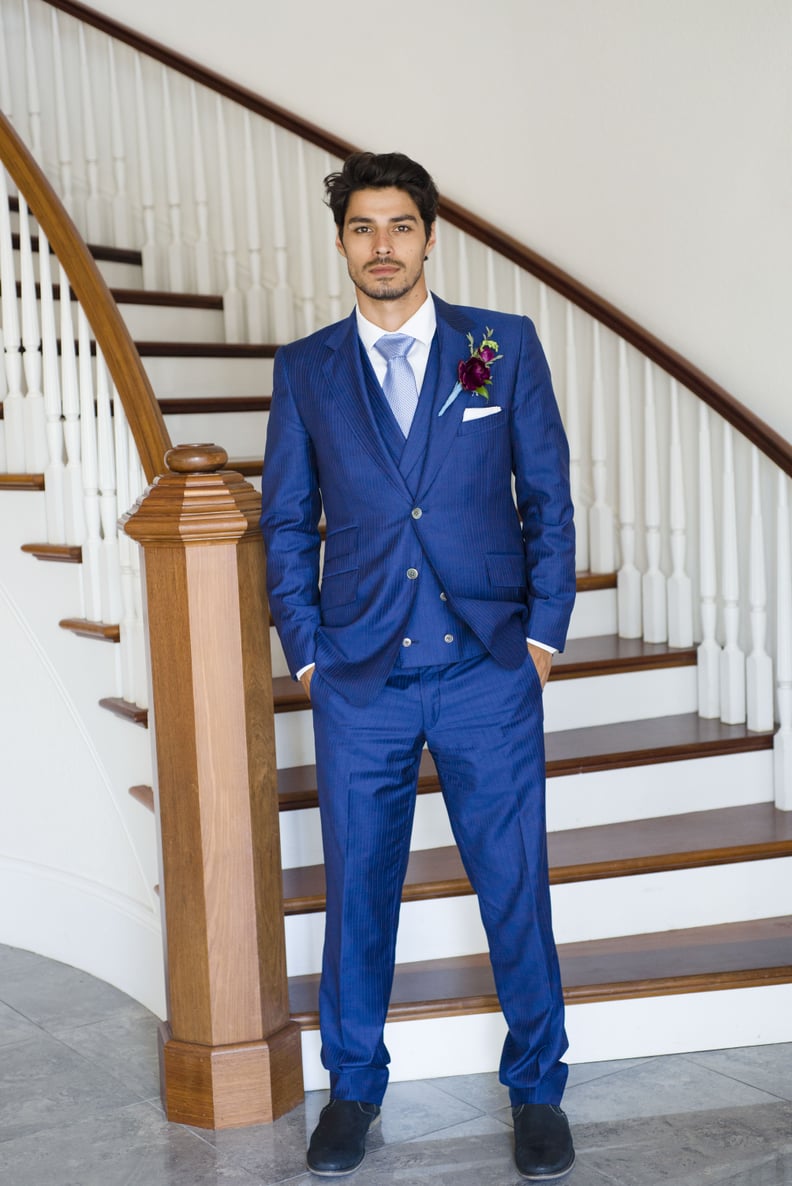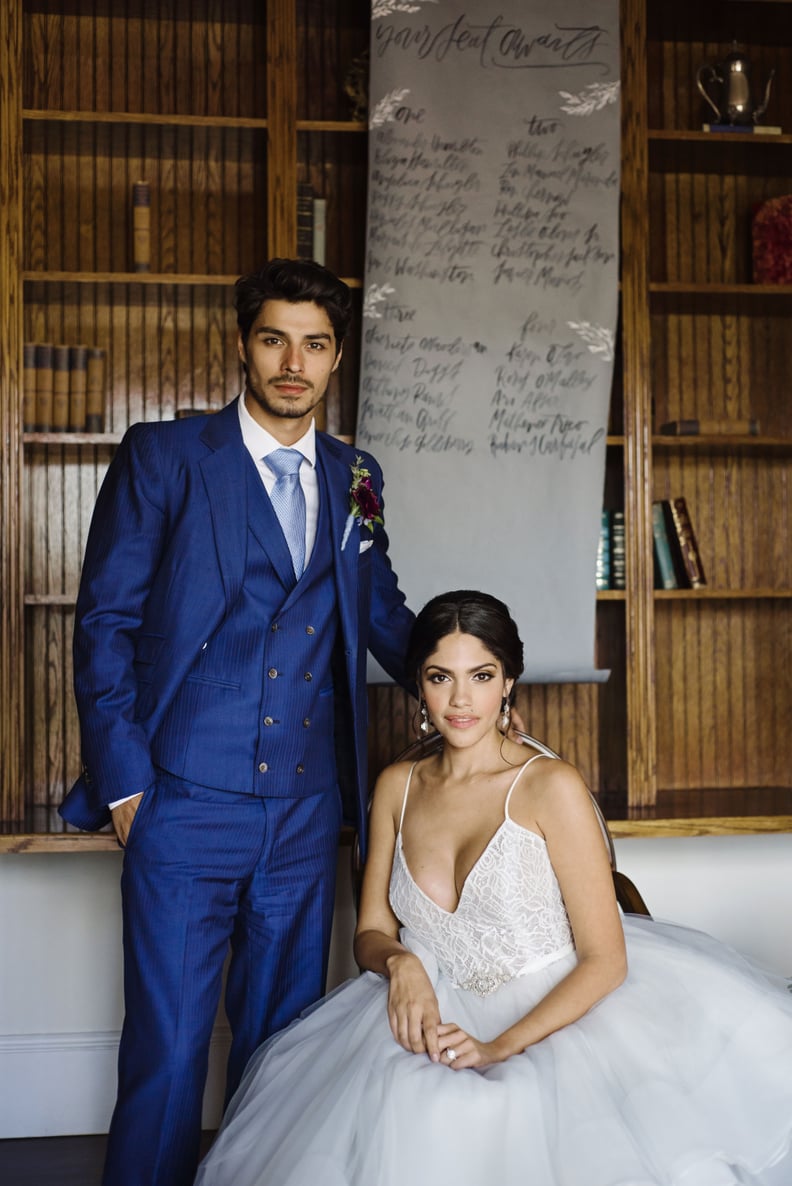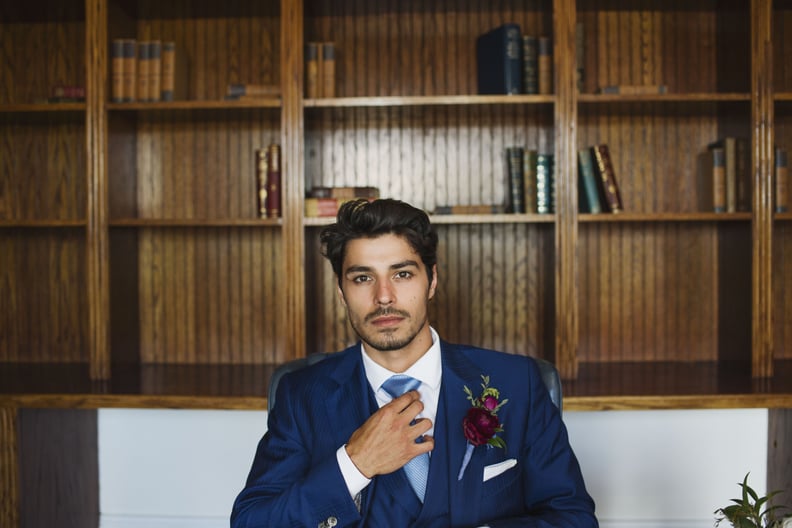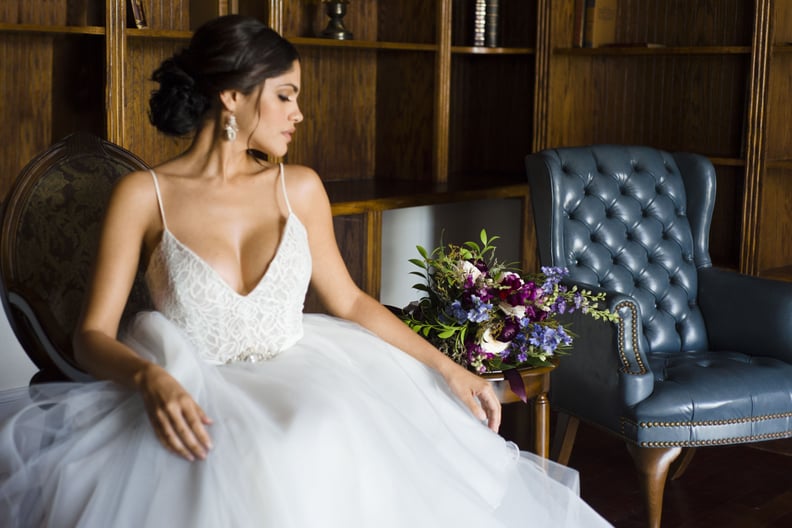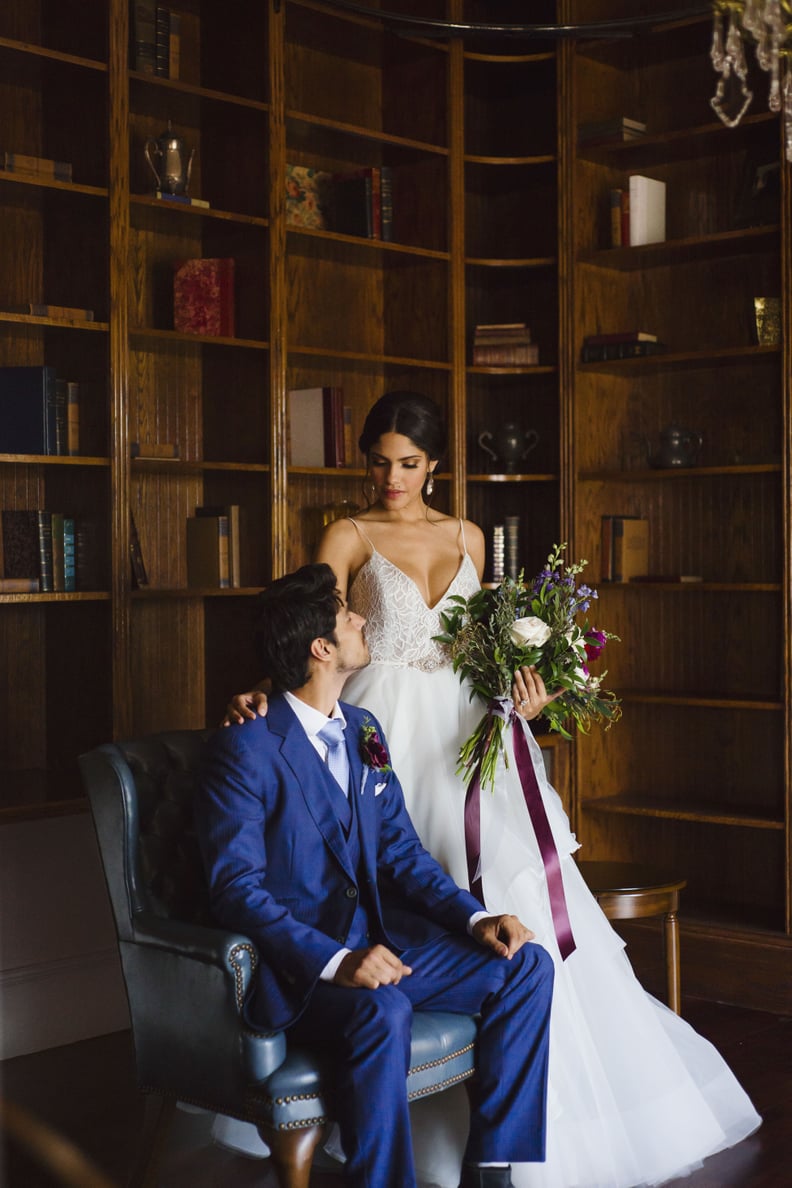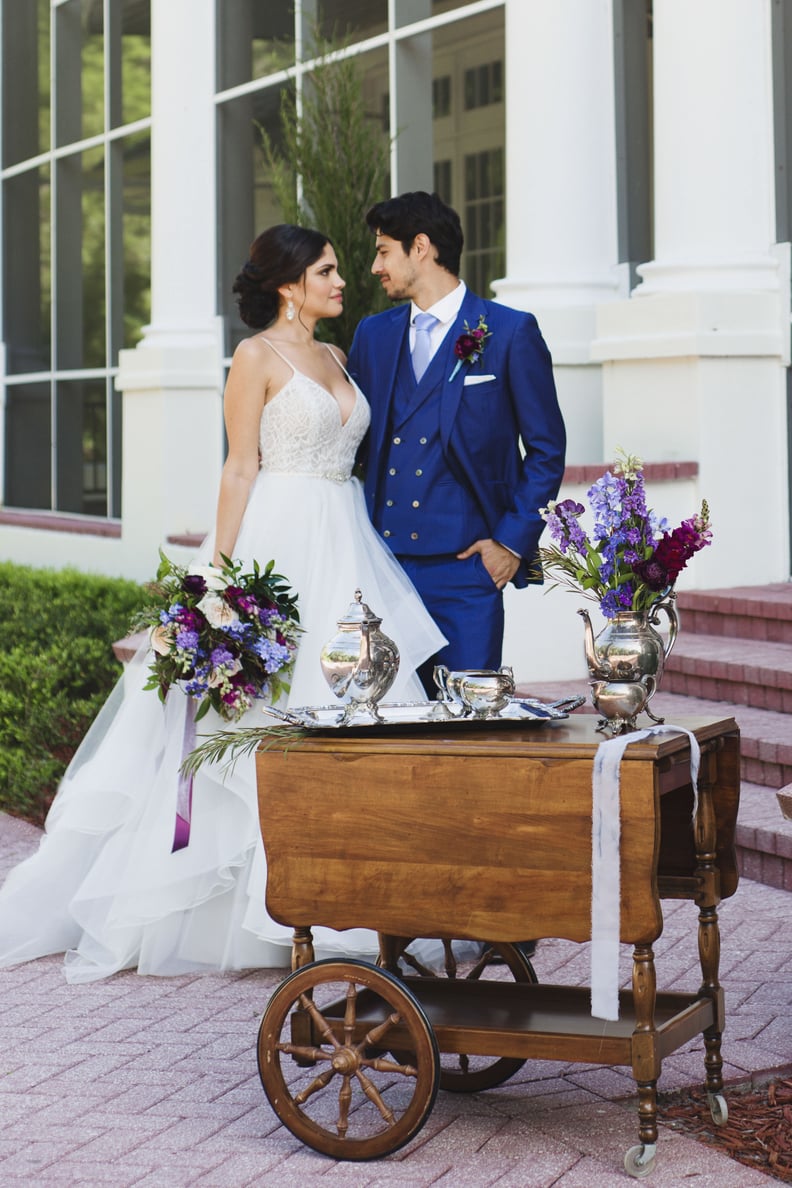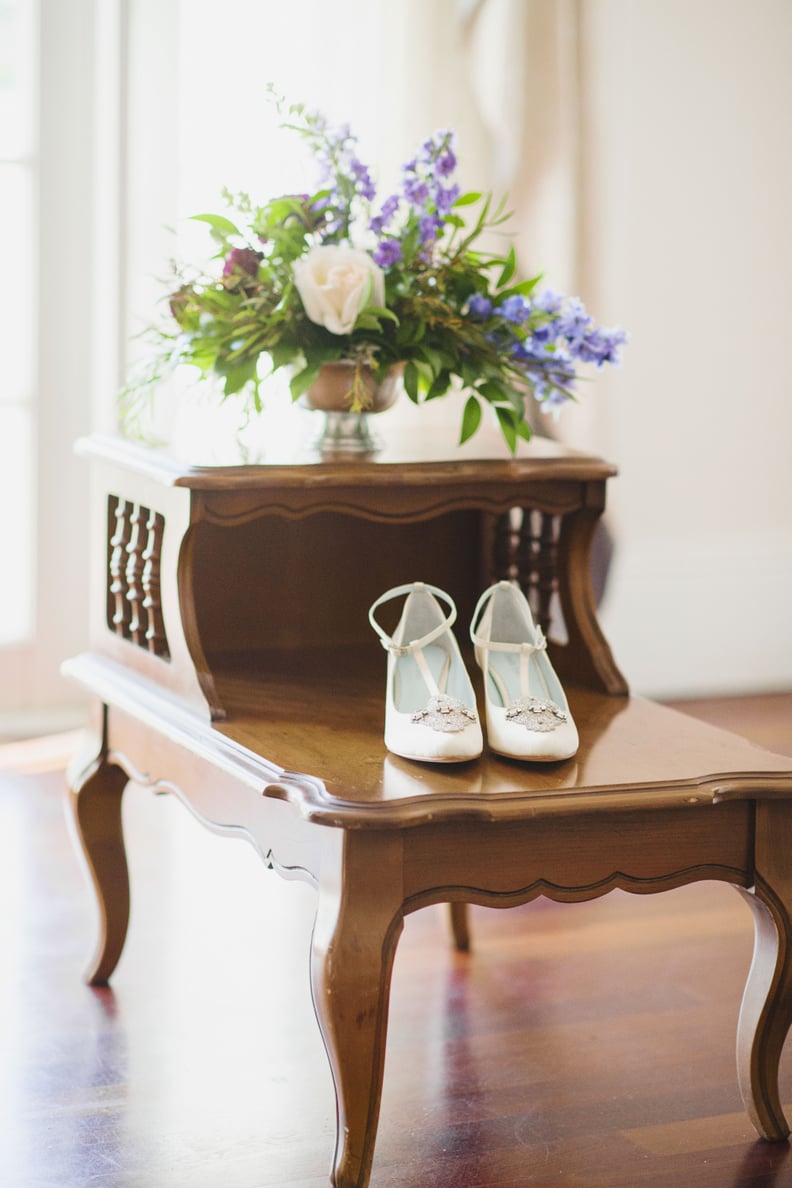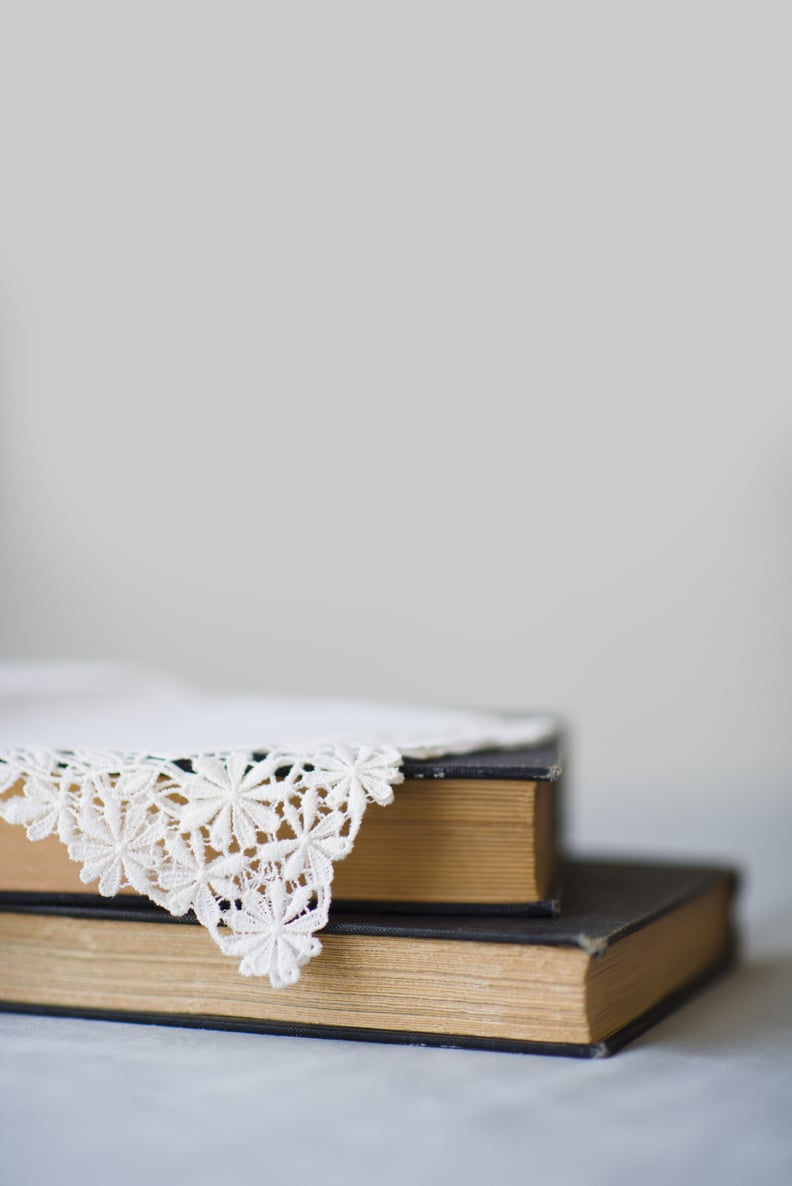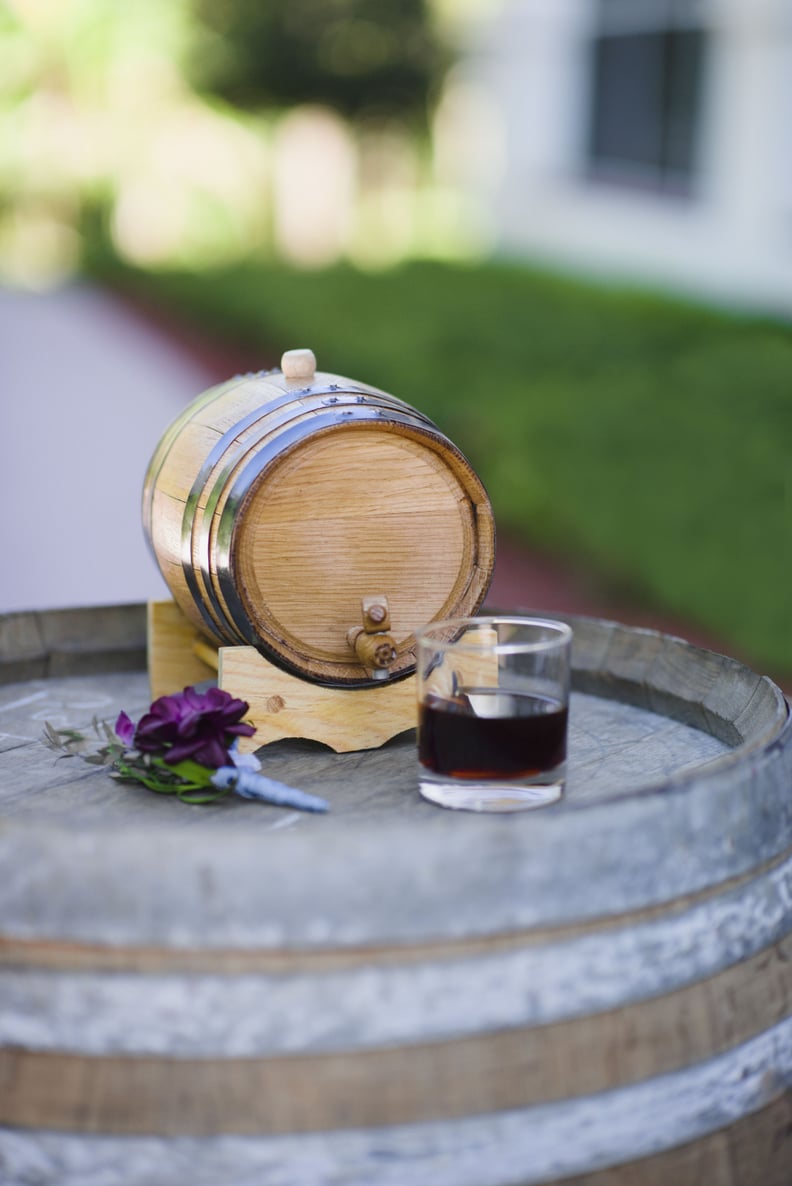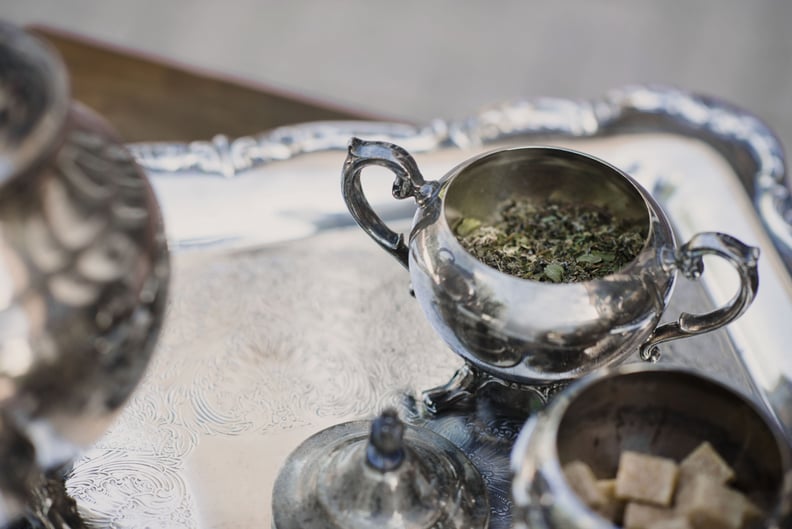 Vendors